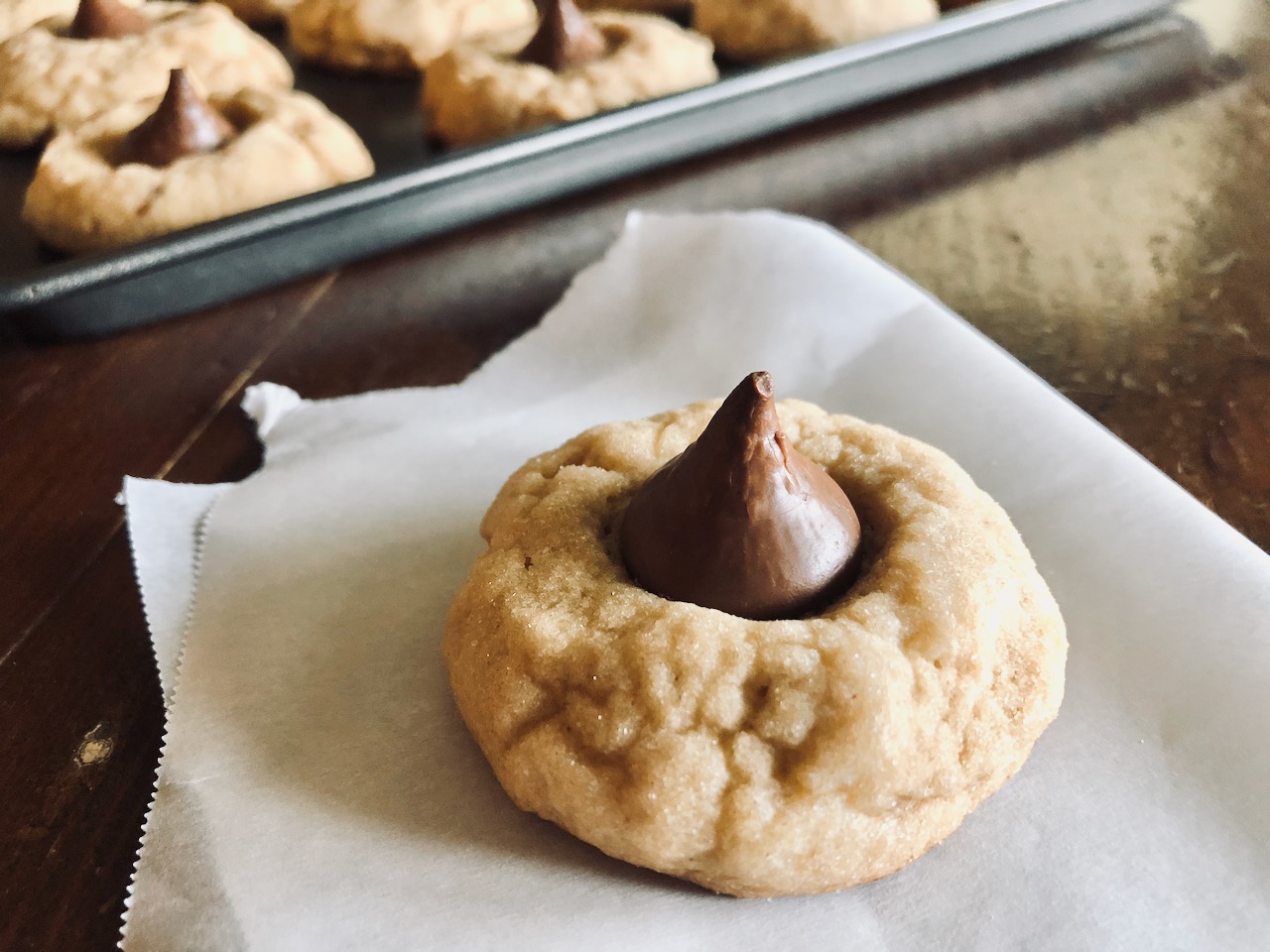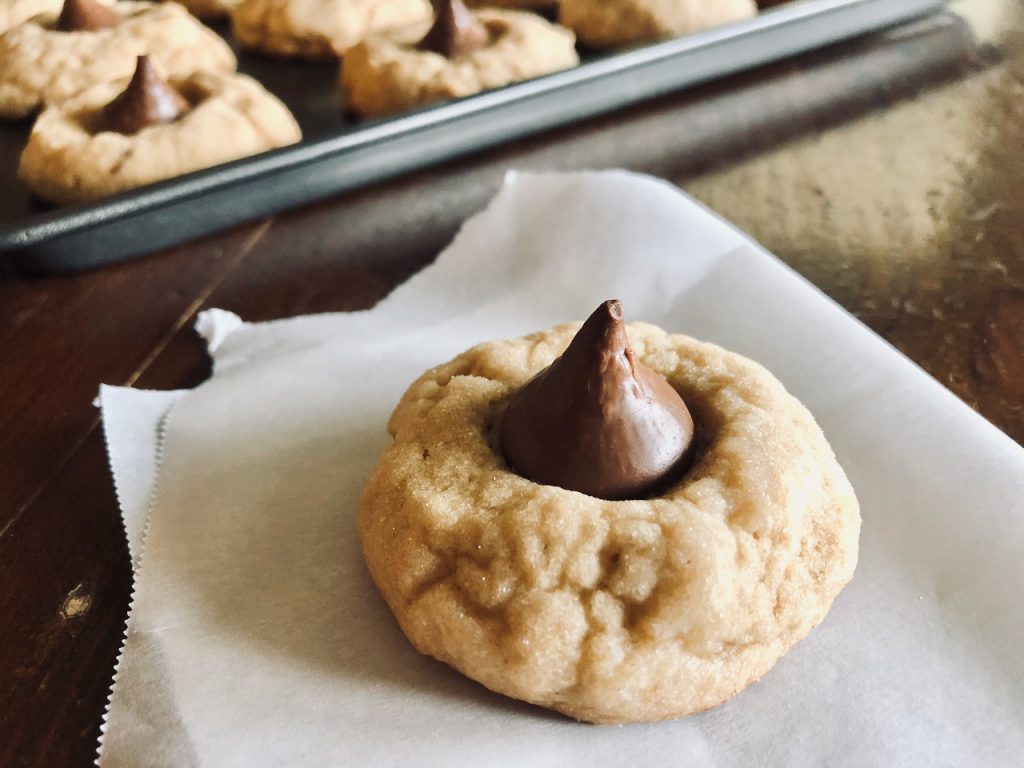 This recipe post contains affiliate links, so if you click and/or make a purchase, the Friendship Bread Kitchen may earn a small commission at no additional cost to you.
Your childhood is calling.
This is a simple twist on our Amish Friendship Bread peanut butter cookie recipe. Kids love it, and it's popular with any cookie exchange or bake sale. I rolled mine in granulated sugar, but if it's the holidays and you want to make them more festive, roll the dough in green or red sugar sprinkles before adding a chocolate kiss in the center.
I often make a single batch of peanut butter cookie dough and split it in half. I'll bake half as blossom cookies, and the other half as regular PB cookies so they're easy to stack and gift to others. Here's the video so you can see how I do it. I didn't flatten the blossom cookies here, but I recommend doing that if you'd like to give the recipe a try.
For an extra nutty crunch, try using crunchy peanut butter instead of smooth.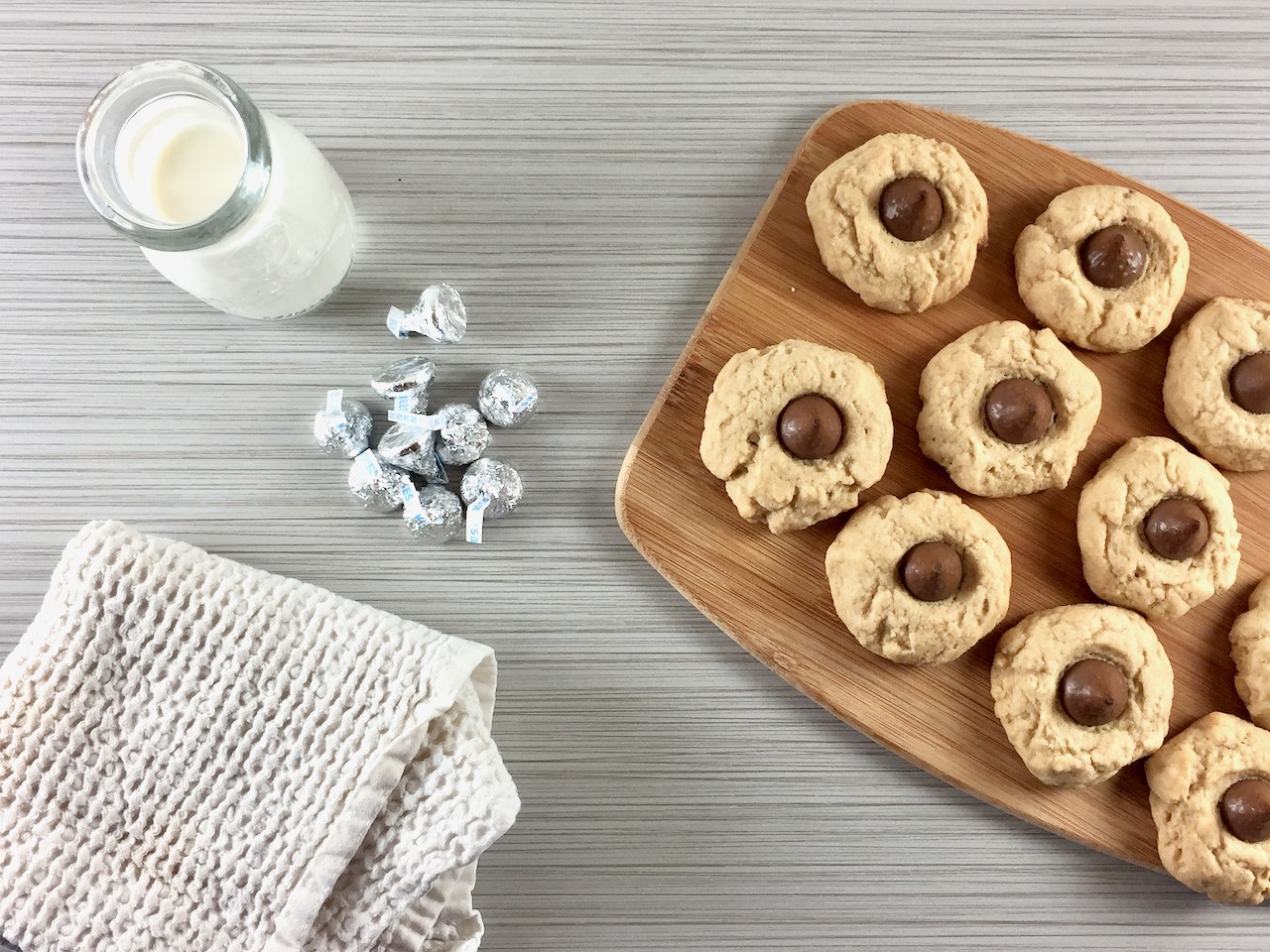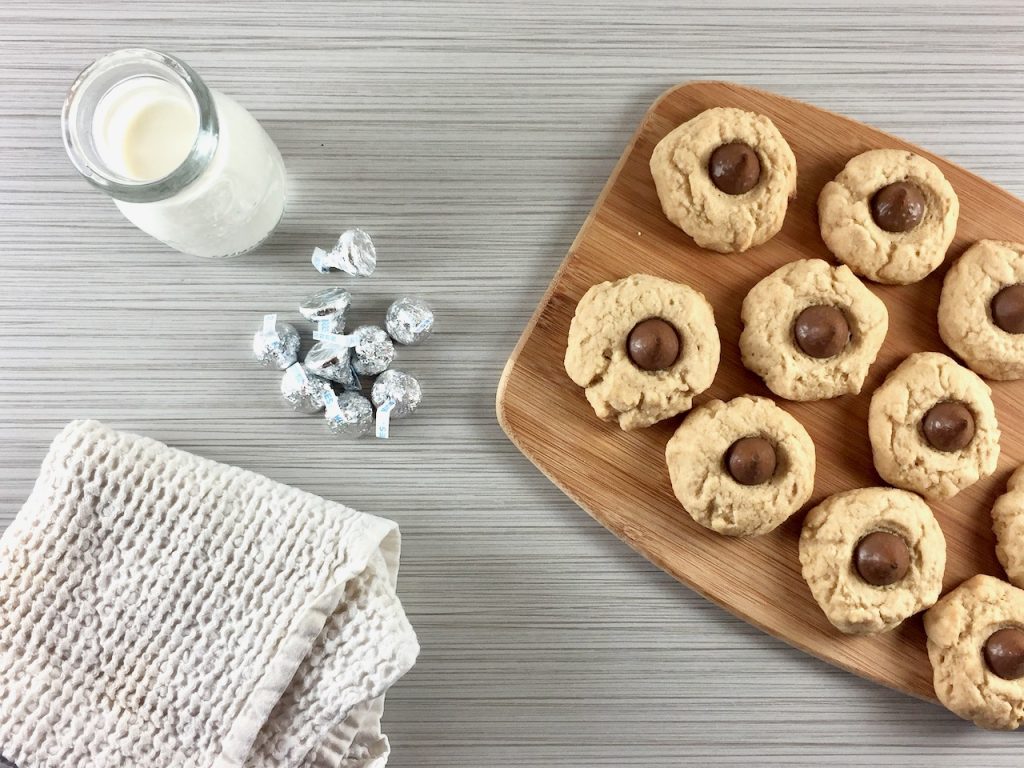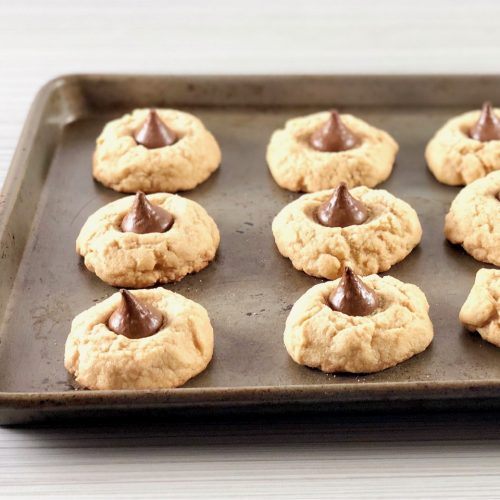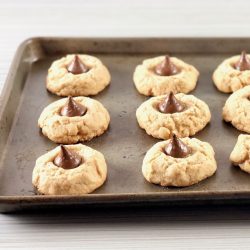 Amish Friendship Bread Peanut Butter Blossom Cookies
Take our Amish Friendship Bread peanut butter cookie recipe and drop a Hershey Kiss in the center to make a peanut butter blossom cookie.
Instructions
Preheat oven to 350° F (176° C).

Mix starter, peanut butter, butter, and brown sugar. Add eggs and vanilla extract, and beat well.

In a separate bowl, whisk together flour, baking powder, baking soda, and salt.

Add flour mixture to starter mixture, adding additional flour if needed.

Roll dough into small balls. Roll balls in sugar, then gently flatten with the bottom of a mason jar.

Press one Hershey's chocolate Kiss in the center.

Bake for 10 minutes or until cookies are light brown and set.

Enjoy!
---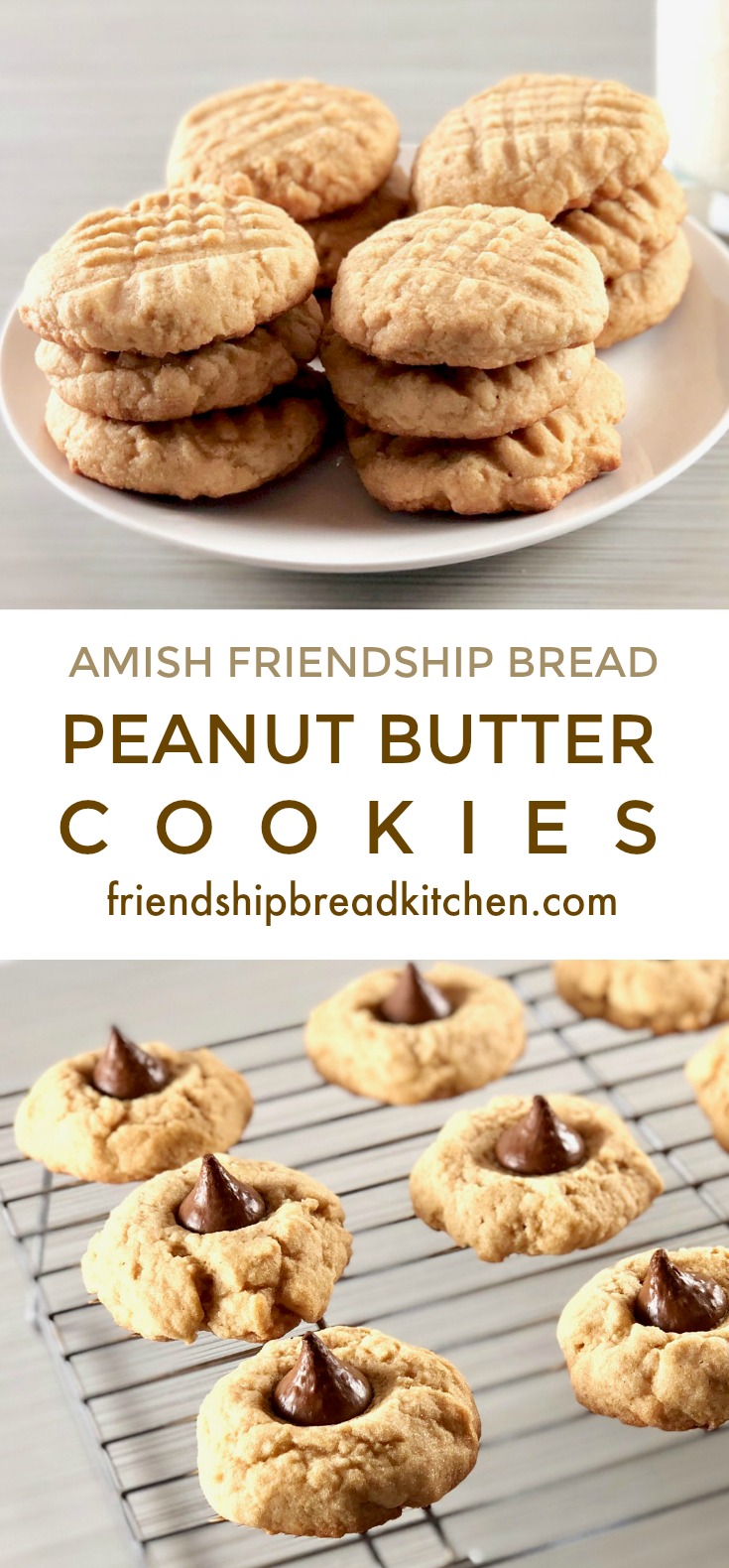 >> Have you tried this? Share your best pic with us or leave a comment below and let us know how it worked for you!