Day 3: December 10, 2019 Tuesday
Welcome to Day 3 of the 12 Days of Kitchen Holiday Giveaway!
Today's challenge is all about answering your Amish Friendship Bread questions, and making sure others get their questions answered, too.
Amish Friendship Bread Tutorials
Today we're checking out the Tutorials. I have a few, and I want to add more if people need them. This is where I need your help!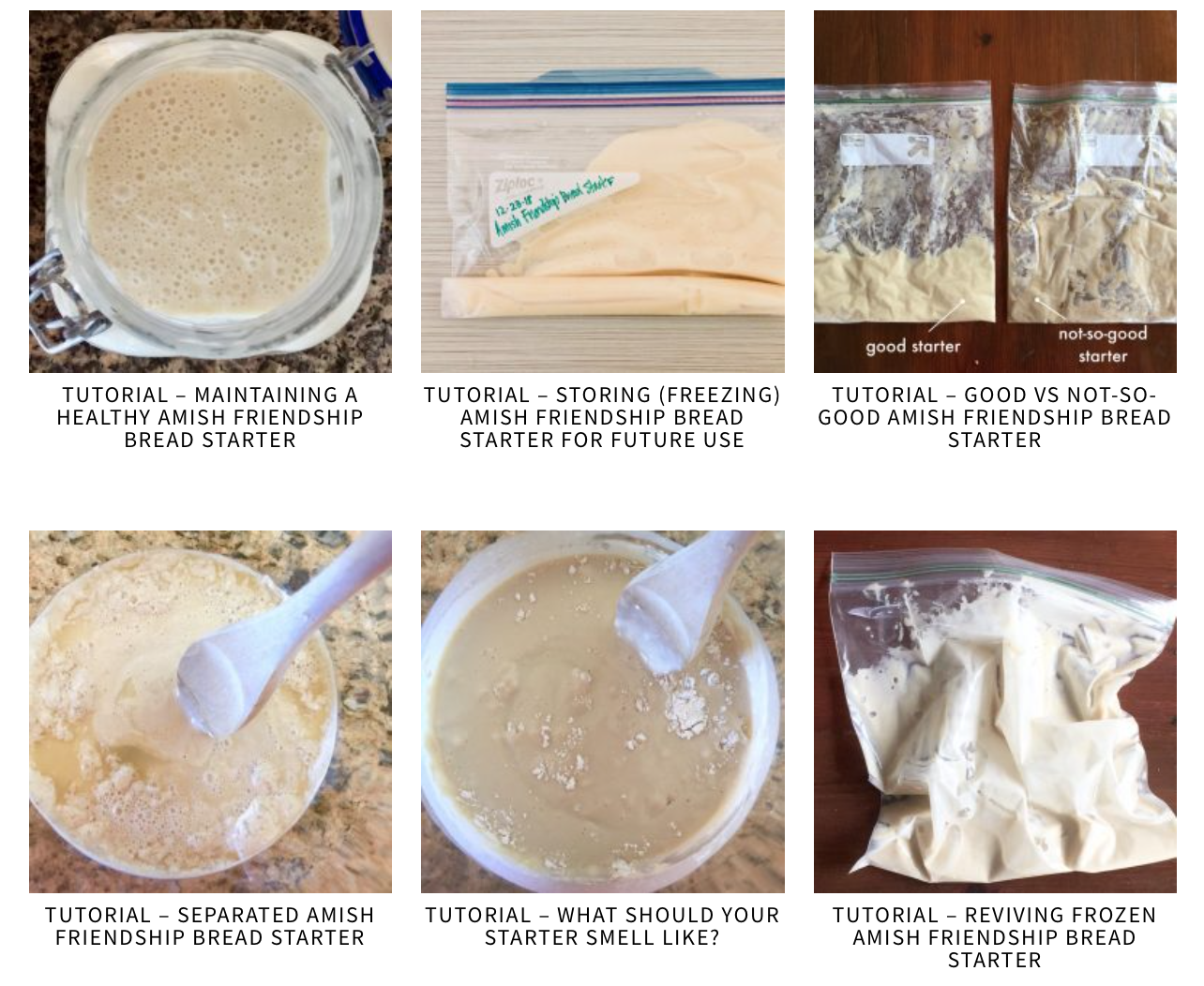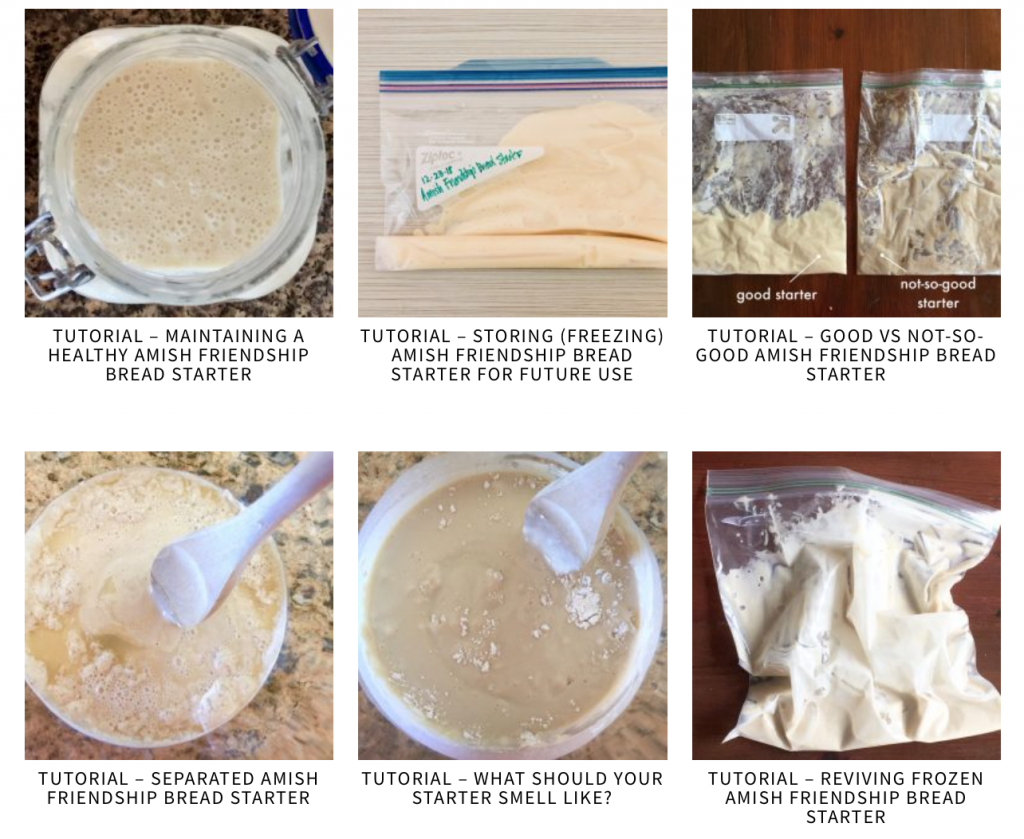 This post contains affiliate links, so if you click and/or make a purchase, the Friendship Bread Kitchen may earn a small commission at no additional cost to you.
Today's Challenge
To enter this giveaway, (1) go to the Tutorials page and choose the tutorial that you think would be the most helpful (or has been the most helpful) to you or someone new to Amish Friendship Bread. Leave a comment there, then (2) come back here and tell me that you've left a comment there. That's it!
BONUS! Can you think of another tutorial that would be helpful? In a separate comment below, tell me a tutorial (that we don't already have!) you think I should create and add to the library. This doubles your chances of winning, plus is a huge help to our Friendship Bread Kitchen community.
One winner will be drawn at random from qualified entries submitted from December 10, 2019 through December 22, 2019. US residents only. Confused? Have questions? For complete rules and guidelines, please check out my 12 Days of Kitchen Kick-off post. The winner will be posted there on December 23, 2019. Good luck!
Today's Giveaway
Today's giveaway is for a 6-piece set of silicone baking mats, PLUS a silicone baking brush and spatula! These are great for baking Amish Friendship Bread cookies, but also for any kind of oil-free baking.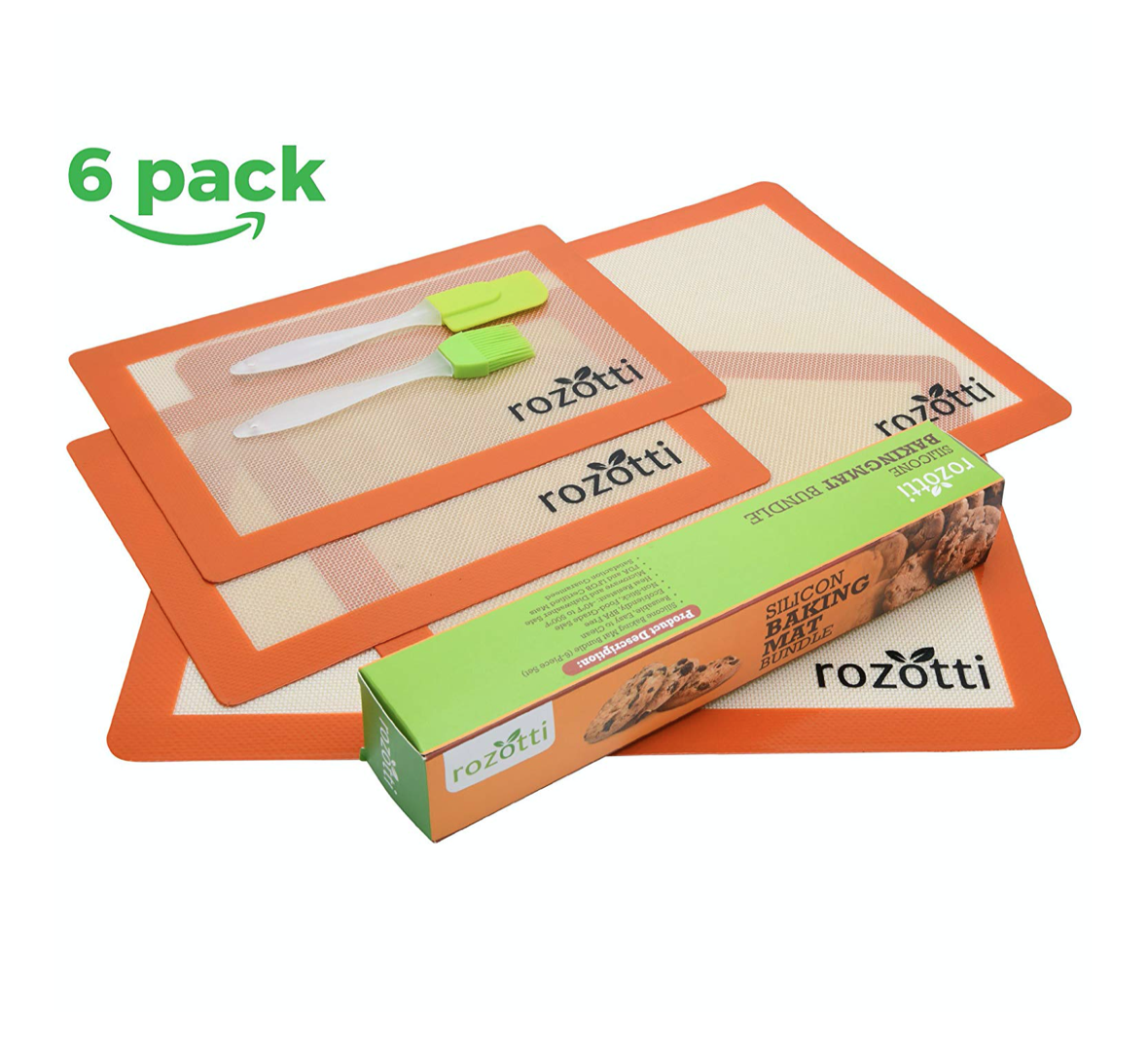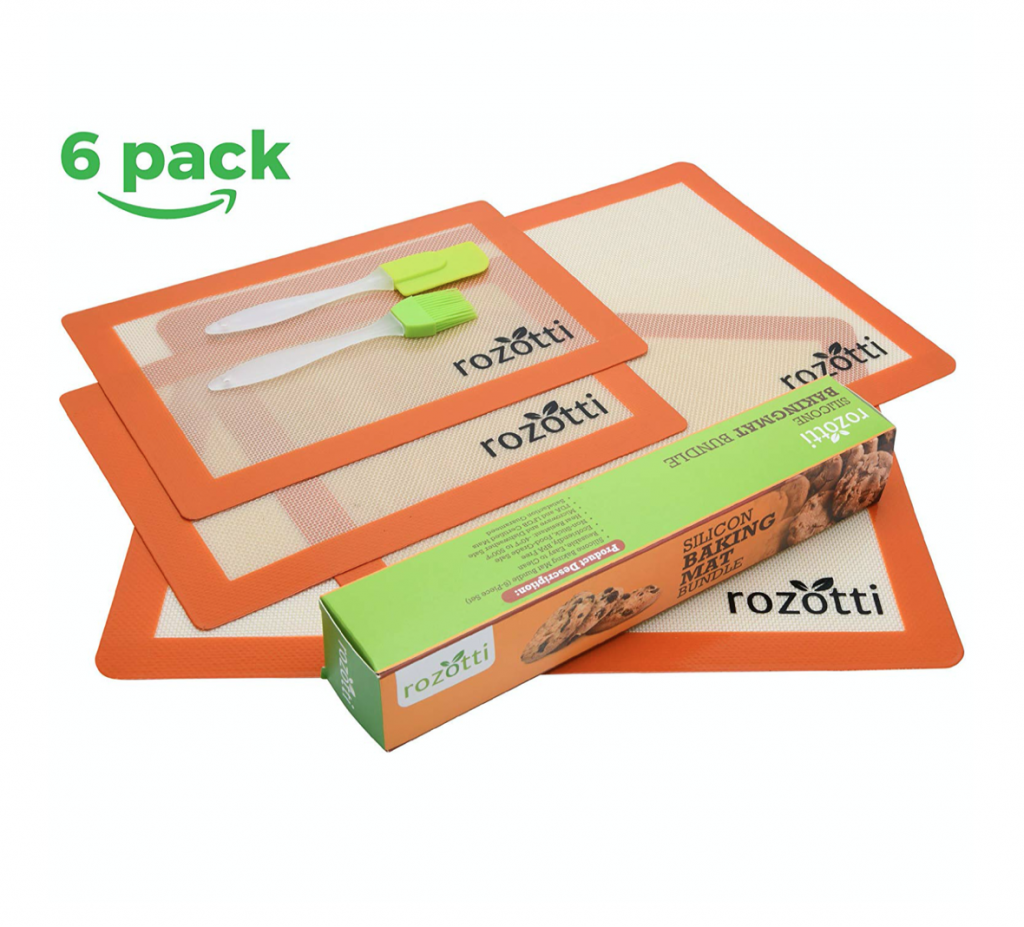 Includes two half and two quarter-sized silicone cooking sheets, a silicone cleaning brush, and a silicone spatula
Flexible, durable, and longer-lasting
Non-stick, which means you can cook without adding fat, butter or oils
Heat resistant up to 500°F
BPA free, reusable, microwave, oven, and dishwasher safe
Want to add these to your kitchen now? Click on the link above or go here.
Don't miss a giveaway
Sign up to receive daily alerts when new 12 Days of Kitchen giveaways are live! The alerts will stop after December 23, 2019, when the winners are announced. You can also change your settings or unsubscribe at any time.
Happy holidays and happy baking!