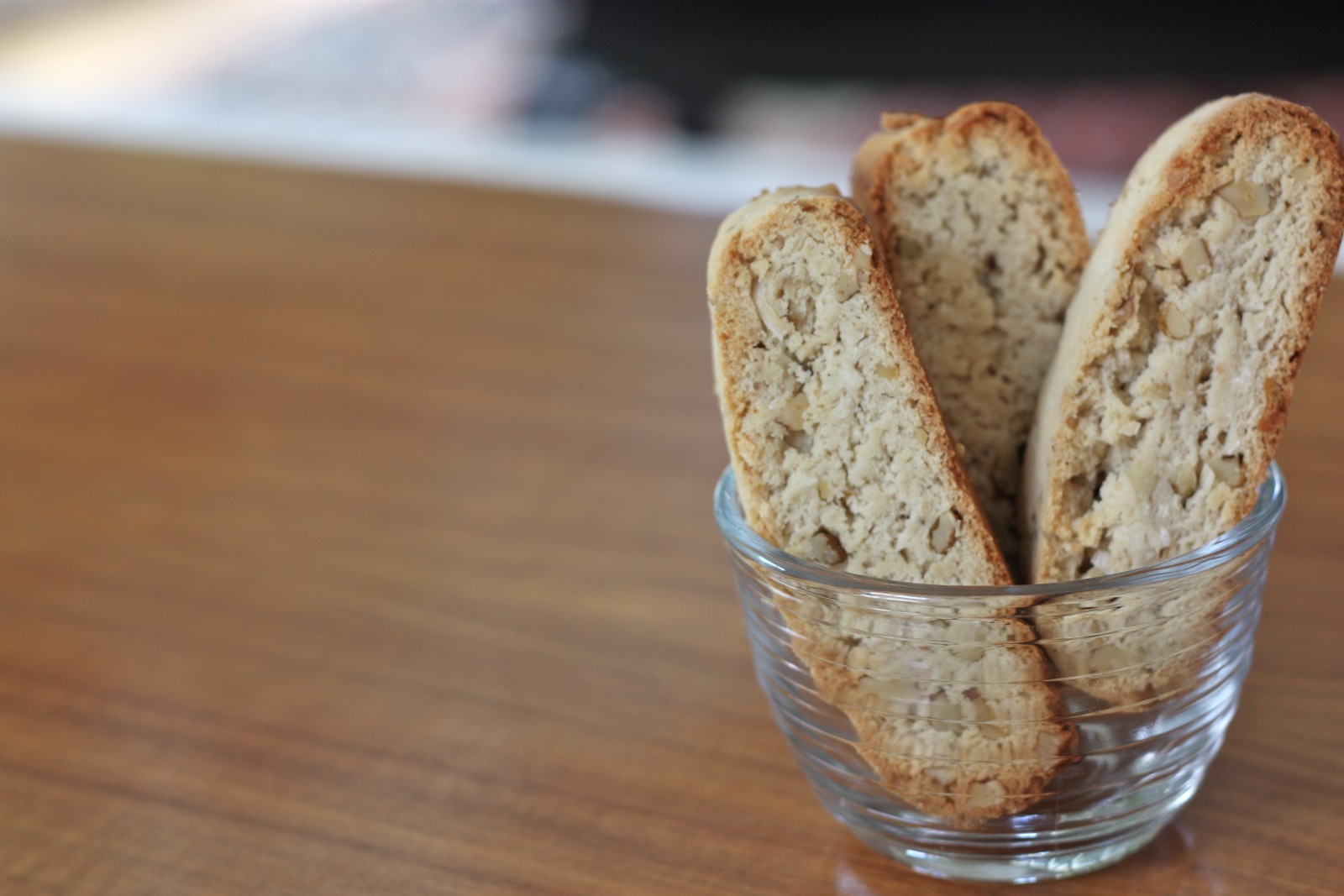 I know you're always hearing me say there are LOTS of recipes you can make with your 1 bag of Amish Friendship Bread starter, but this recipe always comes as a surprise to me.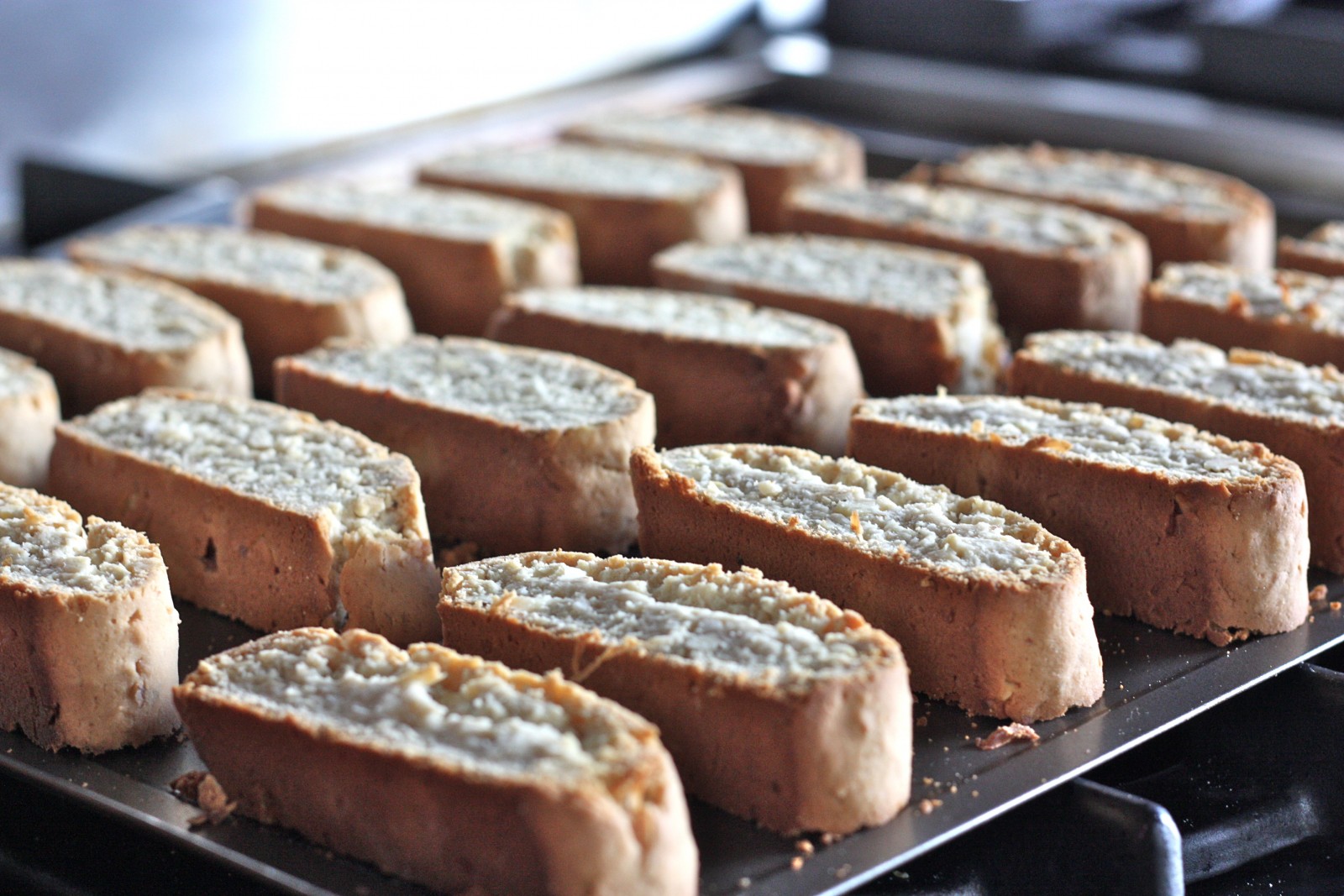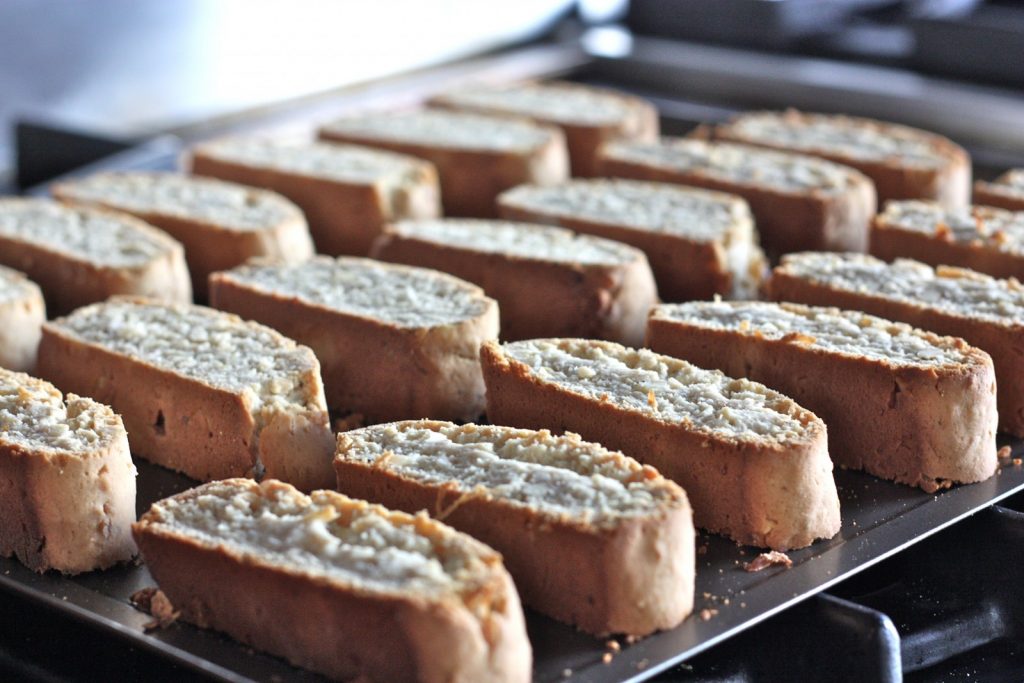 Our Amish Friendship Bread biscotti recipe is an unexpected hit — the extra sugar in the starter adds just enough sweetness to this otherwise flavorful sourdough crunch. We love that it's so versatile — it's so easy to add nuts and dried fruit, and it keeps forever (well, up to two weeks on a sealed container in the fridge but even longer in the freezer). You can ice or glaze it as well. This makes an easy treat or gift and each recipe yields 24 biscotti so there's always plenty to go around.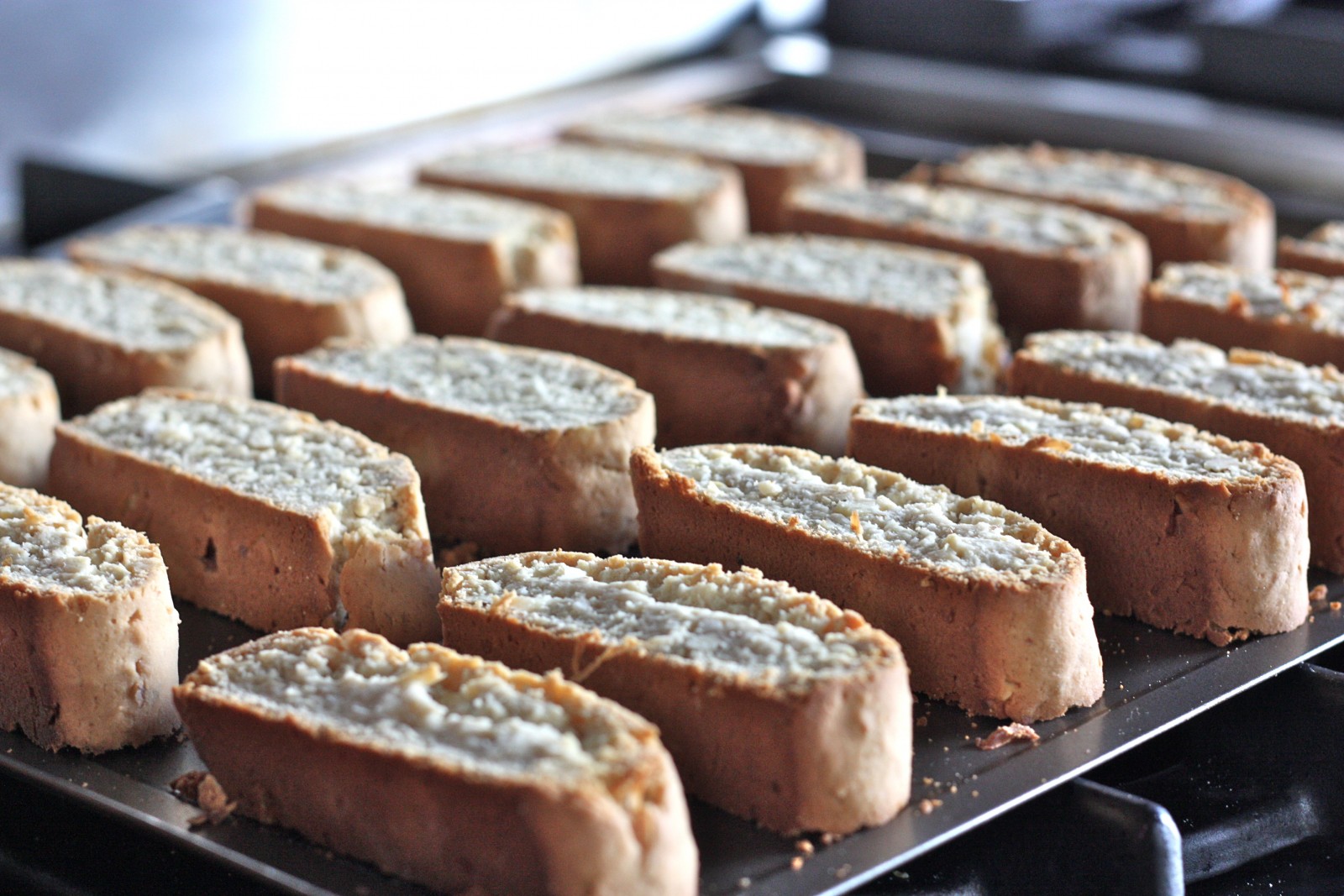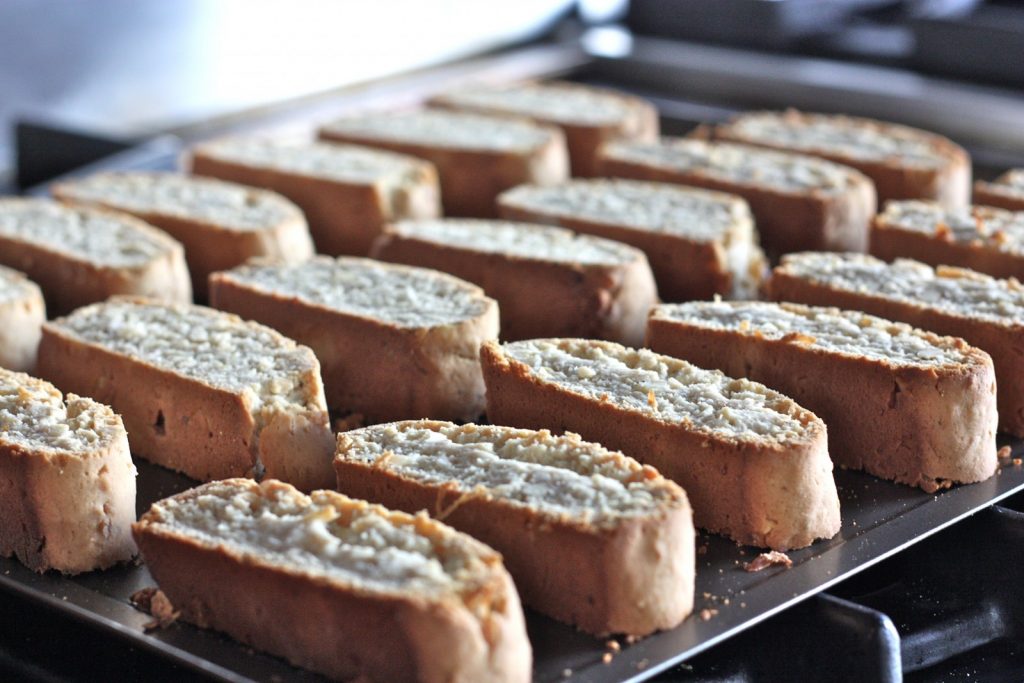 Kitchen Friend Diane Siniscalchi used creative add-ins in her biscotti: These were very easy to make. I made a variation: Apricot Pecan AFB Biscotti. I substituted butter flavoring for vanilla, substituted 1 cup of pecans for walnuts or almonds, and added ¾ cup dried apricots, chopped. The biscotti cut very nicely, and tasted very good. Next time I might use a full cup of apricots and drizzle the biscotti with melted butterscotch.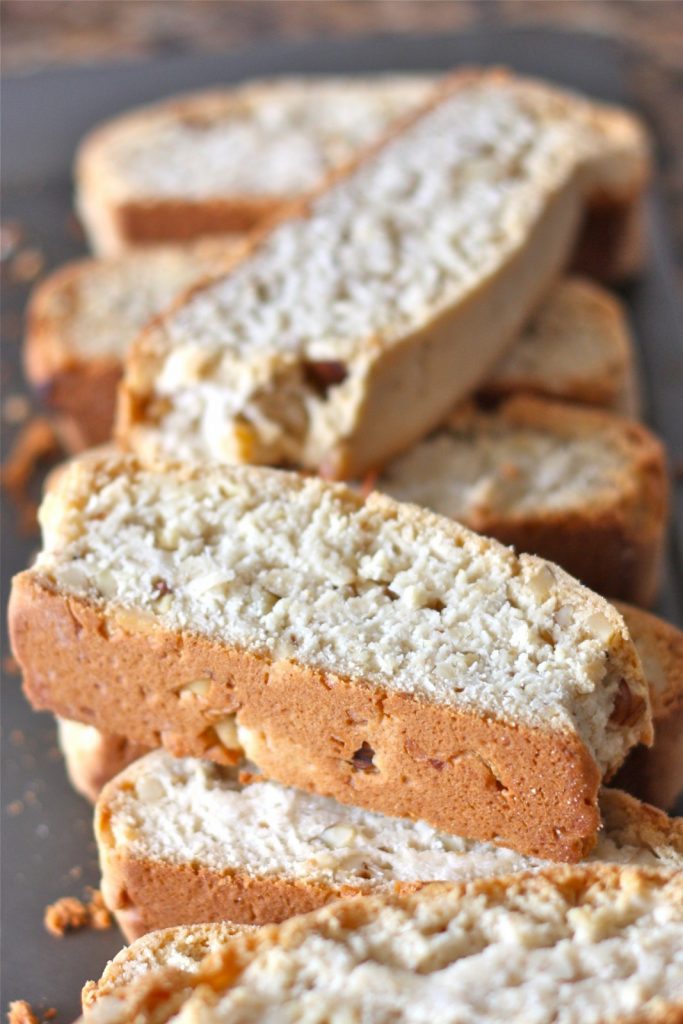 A quick note: I only share links that I love and personally use. This post contains affiliate or commission links which support the Friendship Bread Kitchen if you click or buy. Thank you!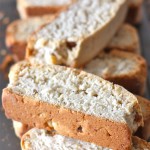 Amish Friendship Bread Biscotti
Ingredients
⅔

cup

granulated sugar

½

cup

butter

softened

1

teaspoon

vanilla

1

egg

3

cups

flour

1

teaspoon

baking powder

½

teaspoon

salt

1

cup

almonds or walnuts

coarsely chopped
Instructions
Preheat oven to 350° F (175° C).

In medium bowl, cream together starter, sugar and butter. Stir in vanilla extract and egg.

In another bowl combine flour, baking powder and salt. Stir into creamed mixture. Fold in nuts.

Divide dough into 2 pieces. Roll each piece out into a log about 10 inches long. Place them on an ungreased cookie sheet and flatten until they are about 3 inches wide.

Bake for 30-35 minutes, until firm. Cool on baking sheet for 10-15 minutes.

Slice logs crosswise into ½ -inch wide slices. Place slices cut side down on baking sheet.

Return to oven for additional 15 minutes, until crisp and light brown. Cool and store in airtight container.

ENJOY!
>> Have you tried this? Share your best pic with us or leave a comment below and let us know how it worked for you!