We love simple variations to the original recipe that pack a punch, and this is one of those recipes! This banana and caramel twist comes from Veronica Miller at Veronica's Cornucopia. She recommends using overripe bananas for this recipe, and you can mix in prepared caramel sauce or try our Caramel Glaze if you want to keep it homemade.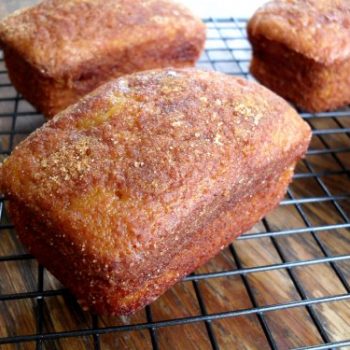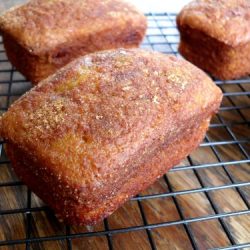 Caramel Banana Amish Friendship Bread
Instructions
Preheat oven to 325° F (165° C).

In a large mixing bowl, add starter and beat in the caramel sauce, banana, eggs, and vanilla.

Add in the flour, baking powder, baking soda, and salt; stir until blended.

Butter two loaf pans.

Dust the greased pans with a mixture of 1/4 cup sugar and 1 tablespoon cinnamon. Shake excess out onto a sheet of wax paper, or a large dish, and reserve extra for topping.

Pour the batter evenly into loaf pans and sprinkle the remaining sugar cinnamon mixture on the top.

Bake for one hour or until the bread loosens evenly from the sides and a toothpick inserted in the center of the bread comes out clean.

ENJOY!
Notes
Use overripe bananas for best results.