Looking for a fun, practical Amish Friendship Bread recipe? This Amish Friendship Bread Pizza Dough, shared by Kitchen Friend Jennifer Werth, is easy and perfect for pizza dough, stromboli (pizza rolls), braided spaghetti bread, meatball bubbles and more!
You'll want to make sure your starter is active and bubbly, having been fed today or in the past 24 hours.
A drafty or cool kitchen will prevent the dough from rising properly. If you're working in a cold or drafty kitchen, place the bowl of dough on a low setting heating pad to help the dough rise. You can even set it outside in the sun just make sure it's covered to prevent bugs, and keep an eye on how quickly it rises. You can also do a slow fermenting rise (see my No-Knead sourdough bread to learn more about this).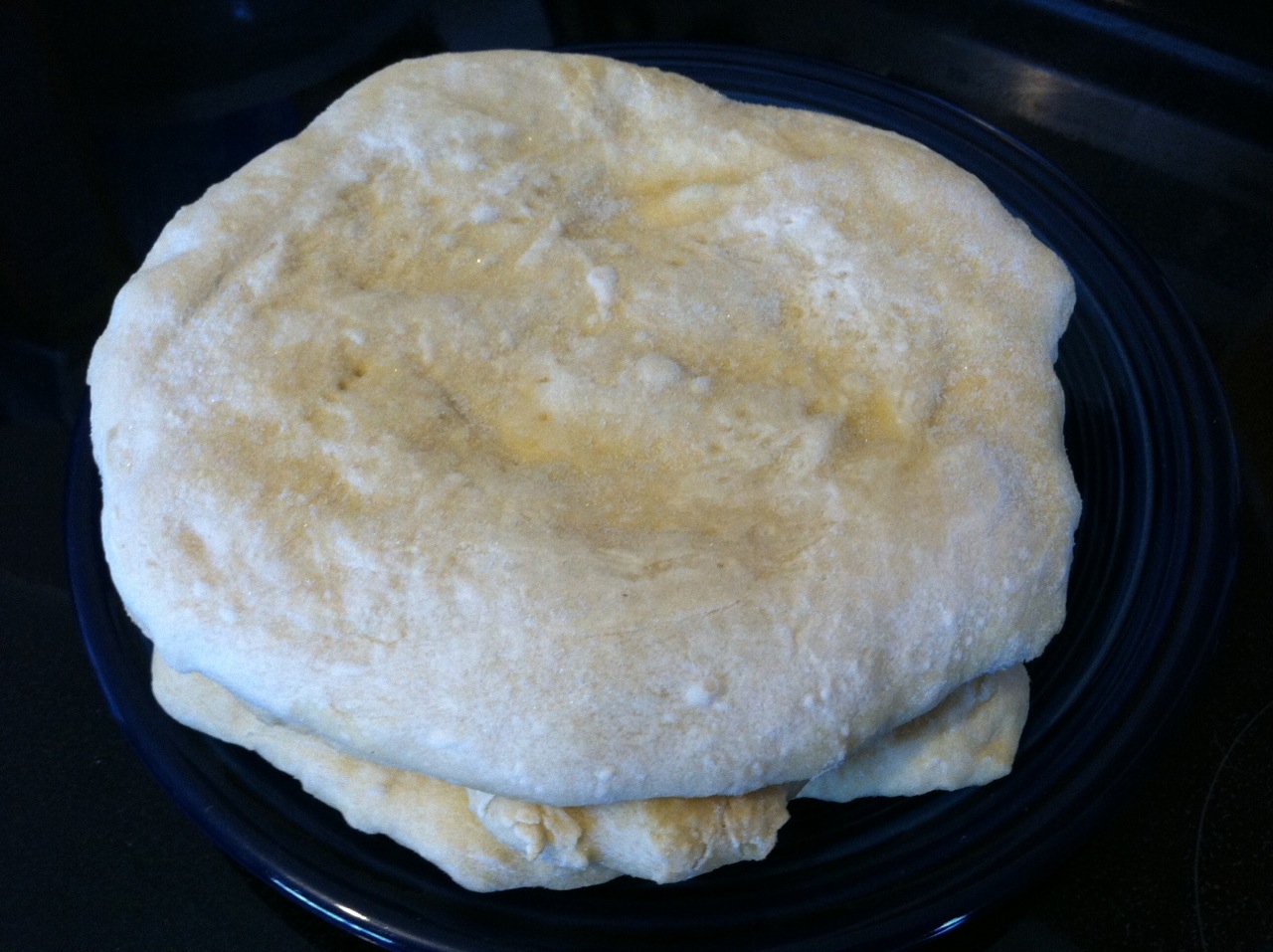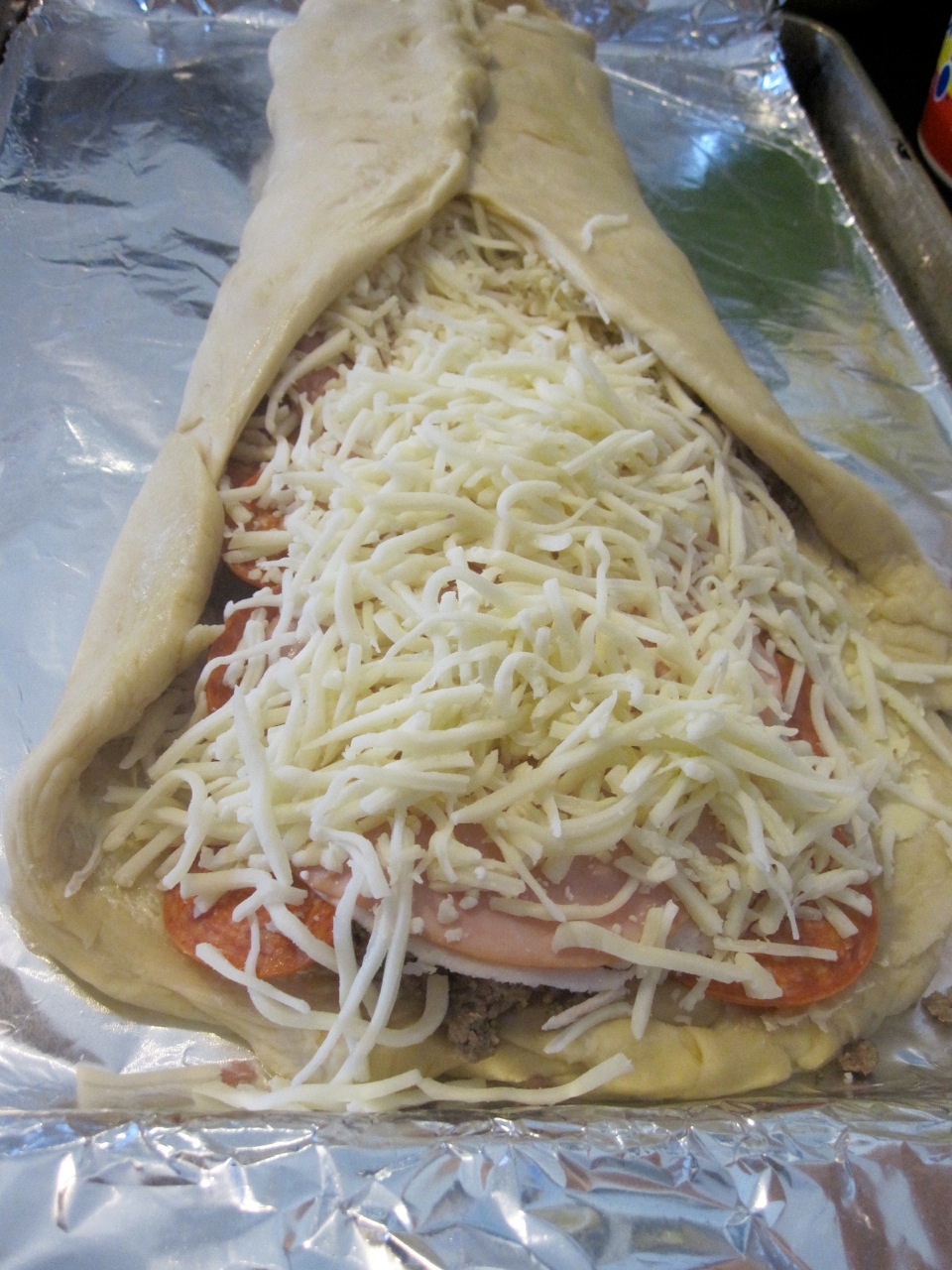 After the first baking this recipe for Amish Friendship Bread Pizza Dough you can freeze the crust. You can use this dough recipe to make several recipes and freeze them until you are ready to bake. And when you are ready to bake your pizza dough, top it with this delicious homemade pizza sauce!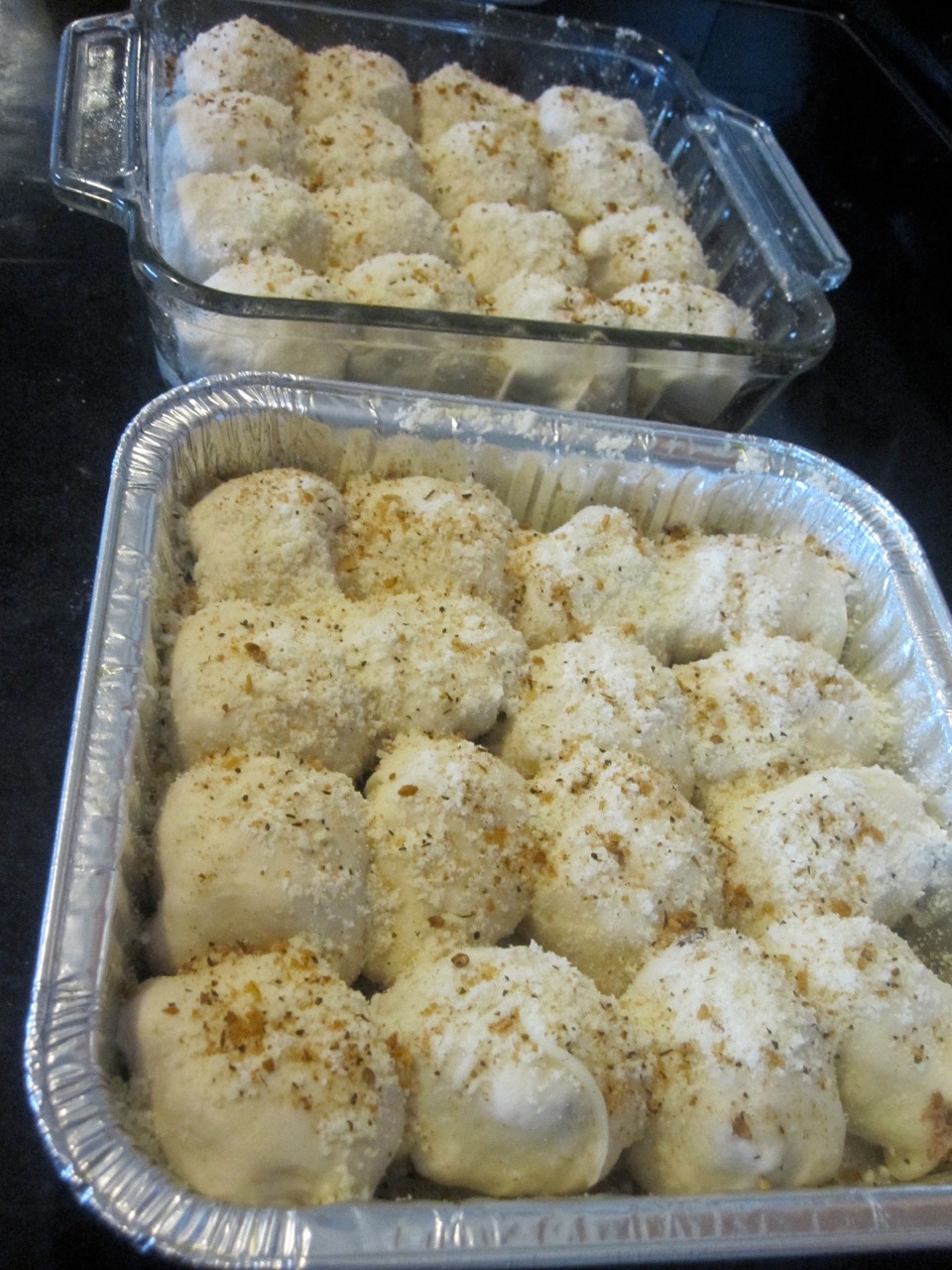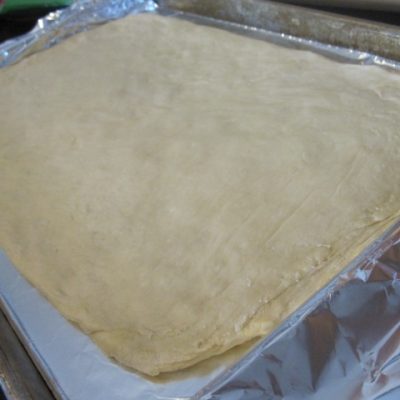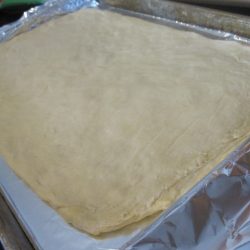 Amish Friendship Bread Pizza Dough
It's easy to make savory Amish Friendship Bread Pizza Dough, Stromboli, braided spaghetti bread, meatball bubbles and more!
Instructions
In a medium bowl, mix flour and salt.

Add in Amish Friendship Bread Starter and oil. Mix well with your hands.

Add water as needed to get a good dough consistency. It should be well-mixed, but not too sticky.

Add more flour as needed.

Knead dough 10-12 times.

Place your dough in a well-oiled bowl in a warm, draft-free area.

Let dough rise all day (if you mix in the morning) or all night (if you mix in the evening.)

Then punch dough down and knead again a few times.

Divide dough depending on your size of cookie sheet or use.

Flatten dough into crusts on a greased cookie sheet.

Bake dough in a 350° F (175° C) preheated oven for 5-8 minutes or until dough loses its sheen.

Remove crust from oven, add pizza toppings.

Bake for an additional 10-12 minutes.

ENJOY!
Notes
Your starter should be active and bubbly (fed today or in the past 24 hours).
If your starter hasn't been active for the past couple of days, it's best that you give it a feeding and then make the dough the following day. Also, make sure your kitchen is warm. To learn more about active Amish Friendship Bread starters click here: https://www.friendshipbreadkitchen.com/tutorial-how-to-get-a-bubbly-active-amish-friendship-bread-sourdough-starter/
As you get to know your starter and your kitchen conditions (warm? cool?), be patient with rise times! You can help your dough rise by making sure it's in a draft-free, warm area, or do a long ferment in the fridge overnight.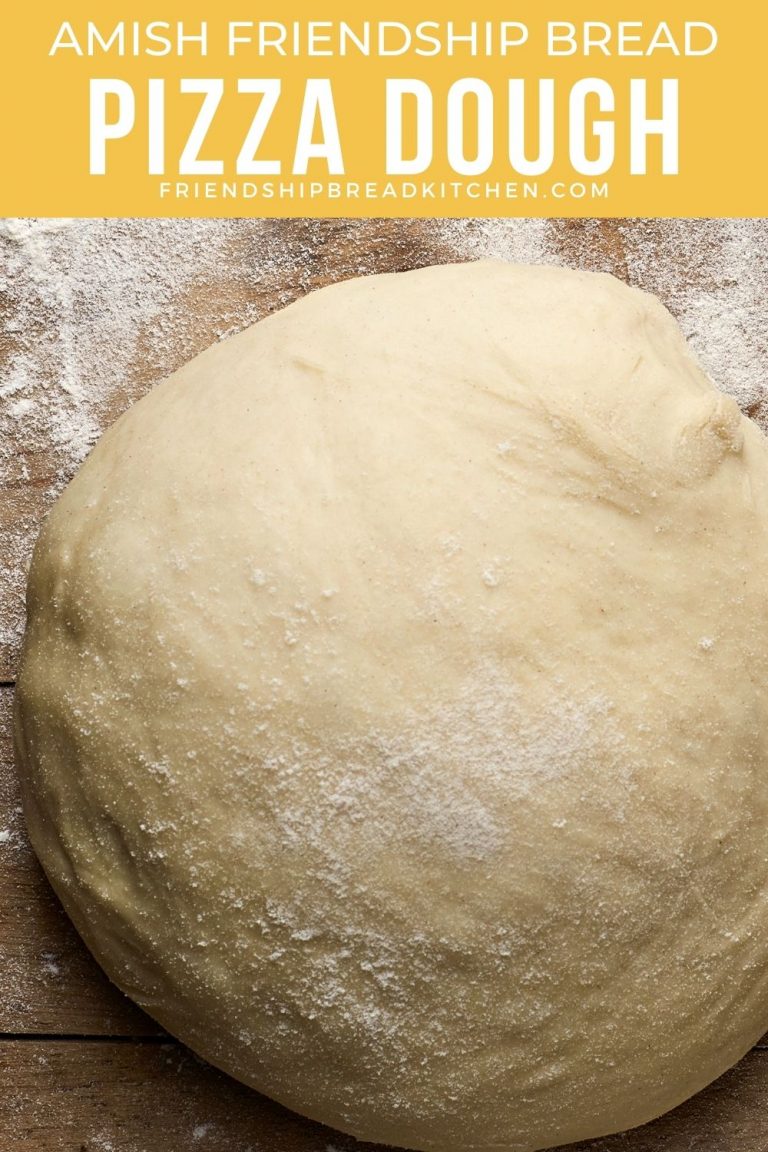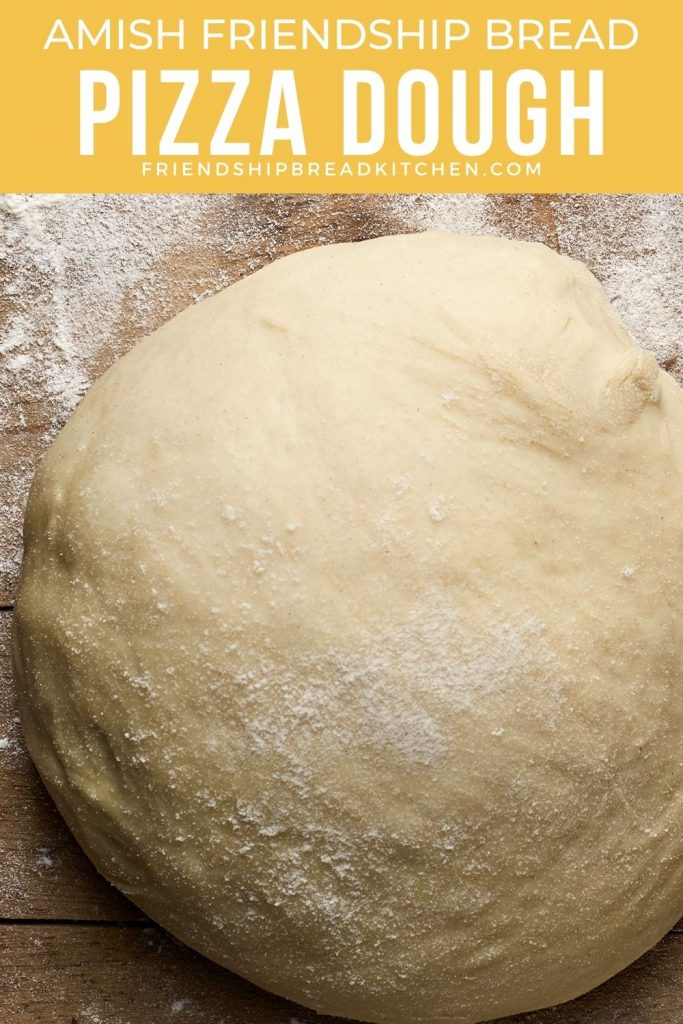 >> Have you tried this? Share your best pic with us or leave a comment below and let us know how it worked for you!