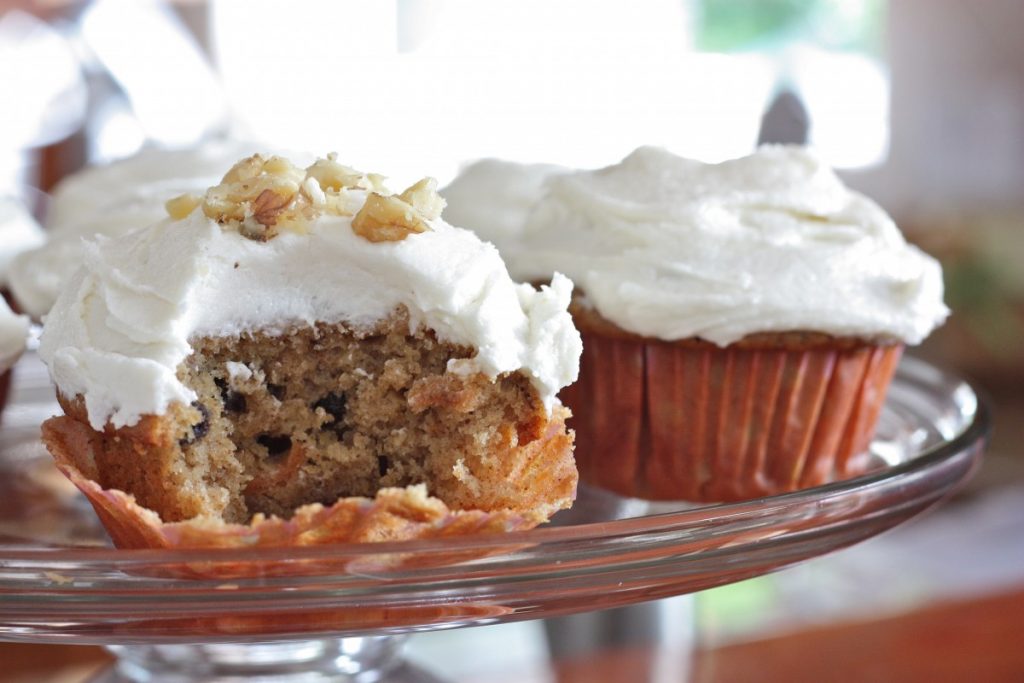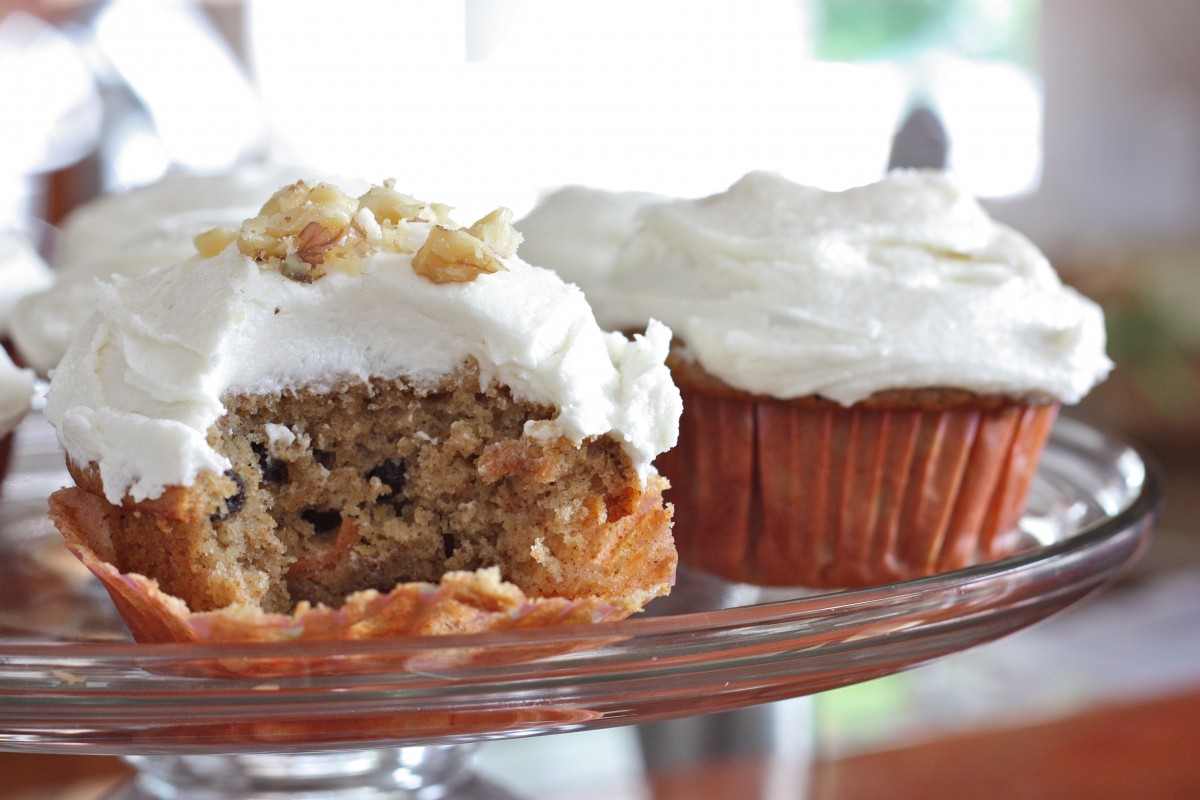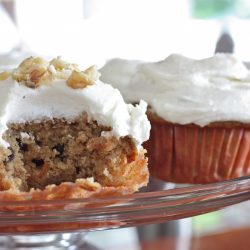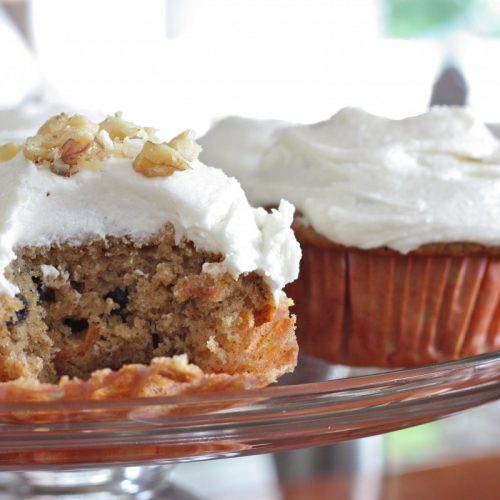 Carrot Cake Amish Friendship Bread Cupcakes
These Amish Friendship Bread cupcakes use chunky applesauce and spicy cinnamon and cloves for a delicious carrot cake variation.
Instructions
Preheat oven to 325° F (165° C).

In a large mixing bowl, add ingredients as listed.

Grease one muffin tin. Dust with cinnamon-sugar mixture of ½ teaspoon cinnamon and ½ cup sugar.

Pour the batter evenly into muffin wells and sprinkle the remaining cinnamon-sugar mixture on the top.

Bake for 40 minutes or until the bread loosens evenly from the sides and a toothpick inserted in the center of the bread comes out clean.
This carrot cake Amish Friendship Bread recipe is always a big hit, especially when made into cupcakes and topped with our Cream Cheese Frosting. We used a chunky applesauce that gave the bread an excellent texture and paired wonderfully with plump raisins and carrots. It helps to keep packages of the 4-ounce cups of applesauce on hand, so you can add it to a recipe anytime.
>> Have you tried this recipe? Share your best pic with us or leave a comment below and let us know how it worked for you!