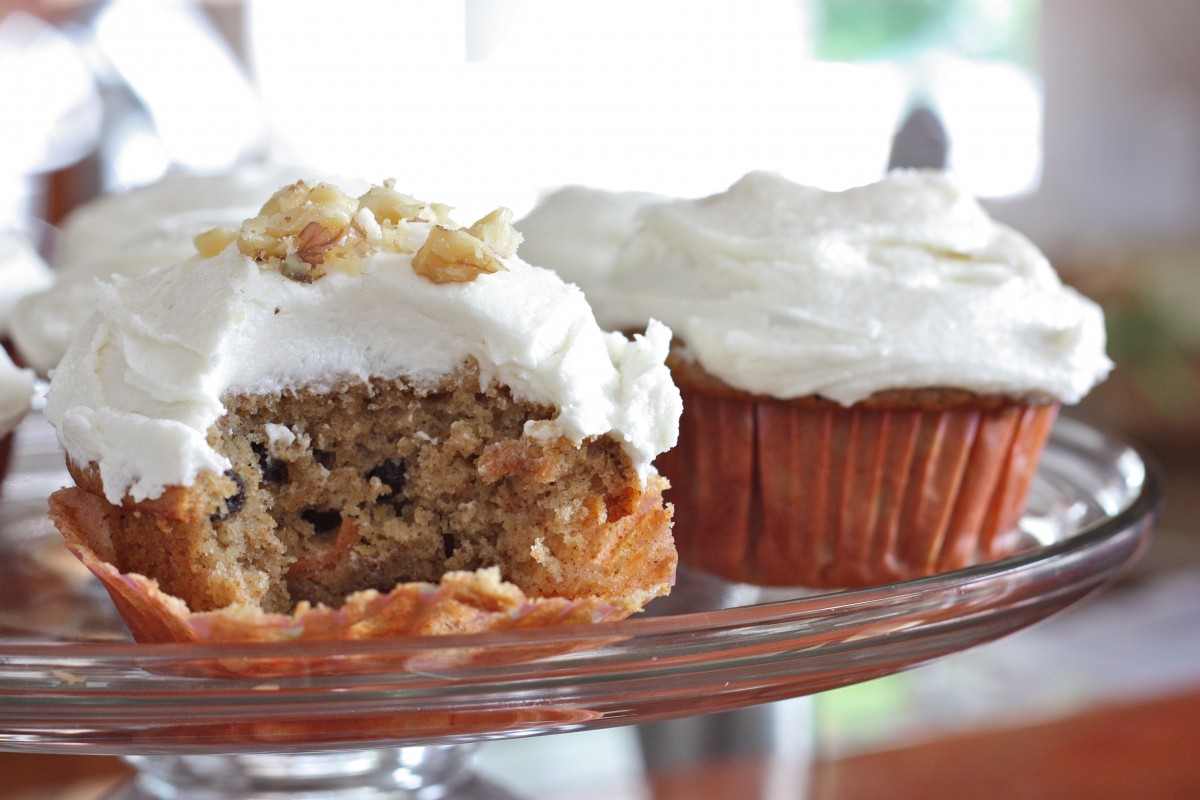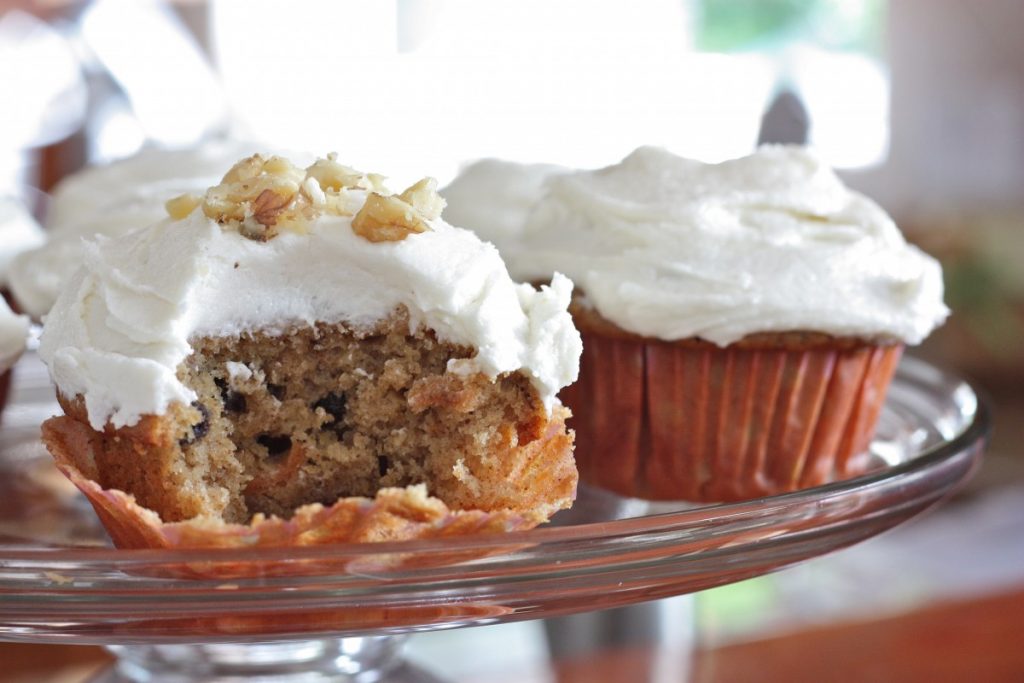 This post contains affiliate links. If you click through and make a purchase, the Friendship Bread Kitchen may earn a small commission at no additional cost to you.
This carrot cake Amish Friendship Bread recipe is always a big hit, especially when made into cupcakes and topped with our Cream Cheese Frosting. We used chunky applesauce that gave the bread an excellent texture and paired wonderfully with plump raisins and carrots. It helps to keep packages of 4-ounce cups of applesauce on hand, so you can add it to a recipe anytime. They taste even better the next day!
You can also make this as a 9″ x 13″ sheet cake. This version is topped with toasted coconut — yum! Bake at 325° F (165° C) for one hour or until a toothpick inserted in the center comes out clean. Allow to cool before frosting. Reader Tina notes that she made this recipe using potato flake starter and it worked wonderfully. She did add 1/4 cup flour to the recipe to account for the lack of flour in the starter, but otherwise followed the recipe below.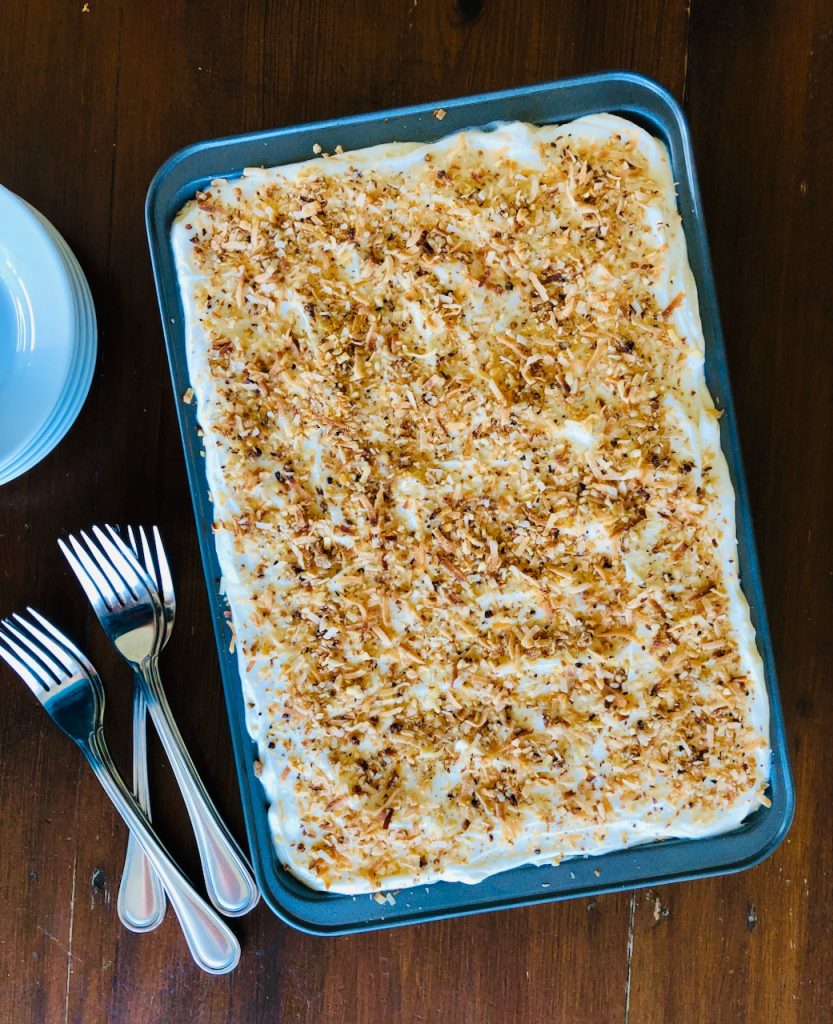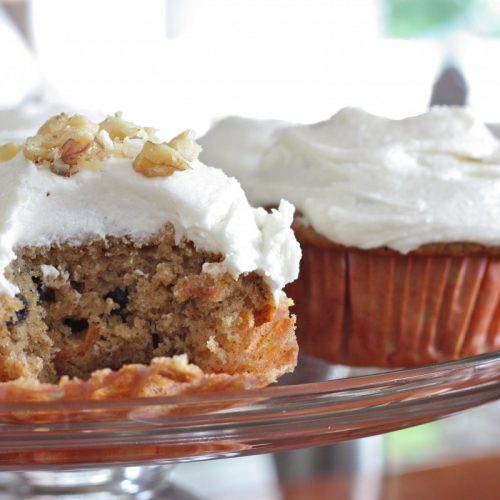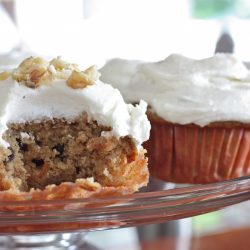 Carrot Cake Amish Friendship Bread Cupcakes
These Amish Friendship Bread cupcakes use chunky applesauce and spicy cinnamon and cloves for a delicious carrot cake variation.
Instructions
Preheat oven to 325° F (165° C).

In a large mixing bowl, add ingredients as listed.

Grease one muffin tin. Dust with cinnamon-sugar mixture of ½ teaspoon cinnamon and ½ cup sugar.

Pour the batter evenly into muffin wells and sprinkle the remaining cinnamon-sugar mixture on the top.

Bake for 40 minutes or until the bread loosens evenly from the sides and a toothpick inserted in the center of the bread comes out clean.
>> Have you tried this recipe? Share your best pic with us or leave a comment below and let us know how it worked for you!