This Amish Friendship Bread Chocolate Chip Pancakes continue to be one of the biggest hits in our Recipe Box! It's a great way to use up excess starter and has the added bonus of tasting just as good the next day — simple reheat, pour on the syrup, and you're good to go. You can also pop them in the toaster if you like them crispy.
It's easy to experiment — swap out the chocolate chips for chopped nuts, berries, sliced bananas, you name it. A special thank you to Kitchen Friend Mary Pilcher for submitting this recipe!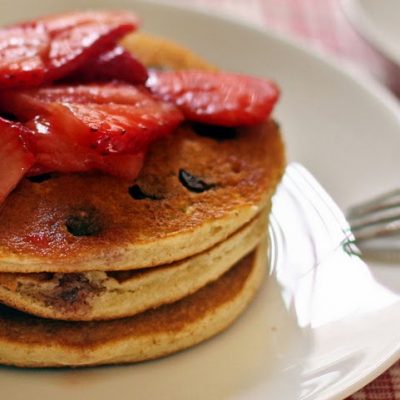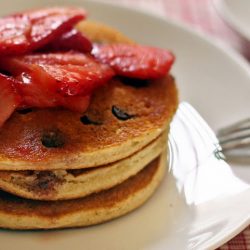 Amish Friendship Bread Chocolate Chip Pancakes
Get out the chocolate chips and heat up the griddle for these melt-in-your-mouth Amish Friendship Bread chocolate chip pancakes.
Instructions
Combine sugar and strawberries in bowl, stir well and set aside to allow sugar to draw out juices for about 30 minutes.

Preheat griddle.

In a mixing bowl, add starter and wet ingredients. Whisk together.

In a large mixing bowl, combine flour, salt, baking powder and baking soda.

Pour wet ingredients into dry ingredients and whisk well.

Spoon batter onto greased skillet or griddle.

Sprinkle with chocolate chips.

Cook until bubbles appear on the surface, then flip.

Cook until browned on the other side.

Serve with with strawberries.

ENJOY!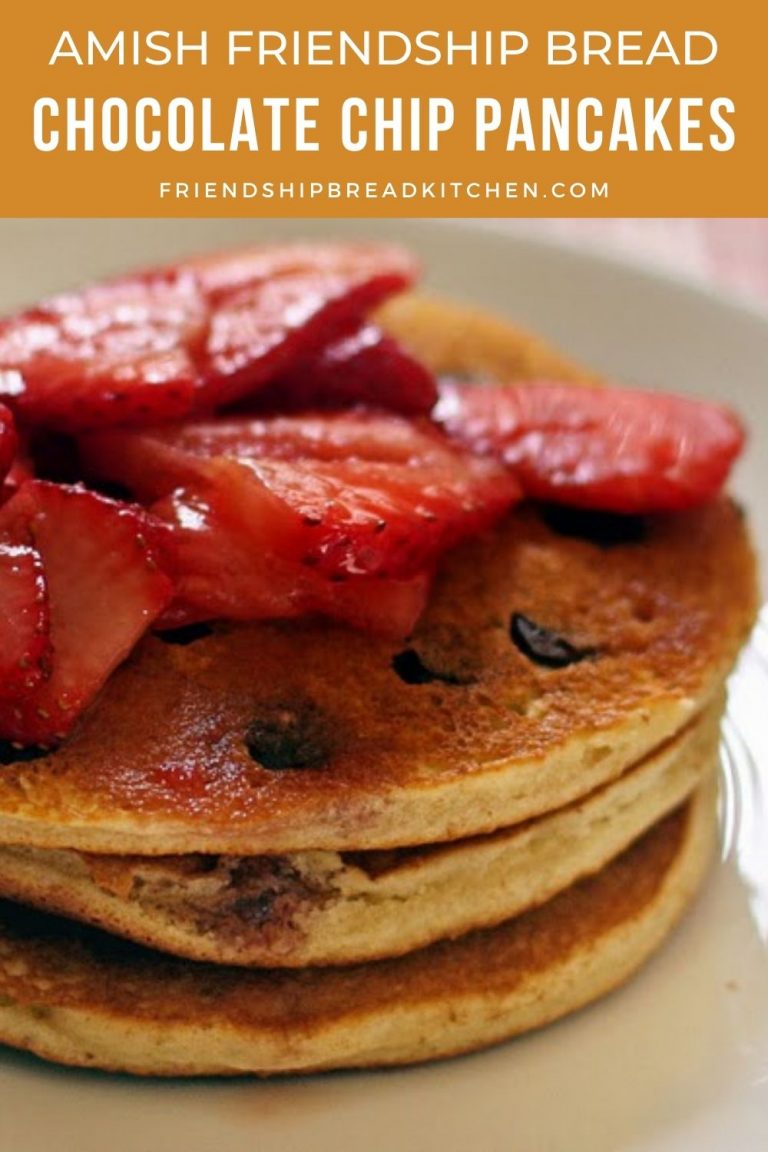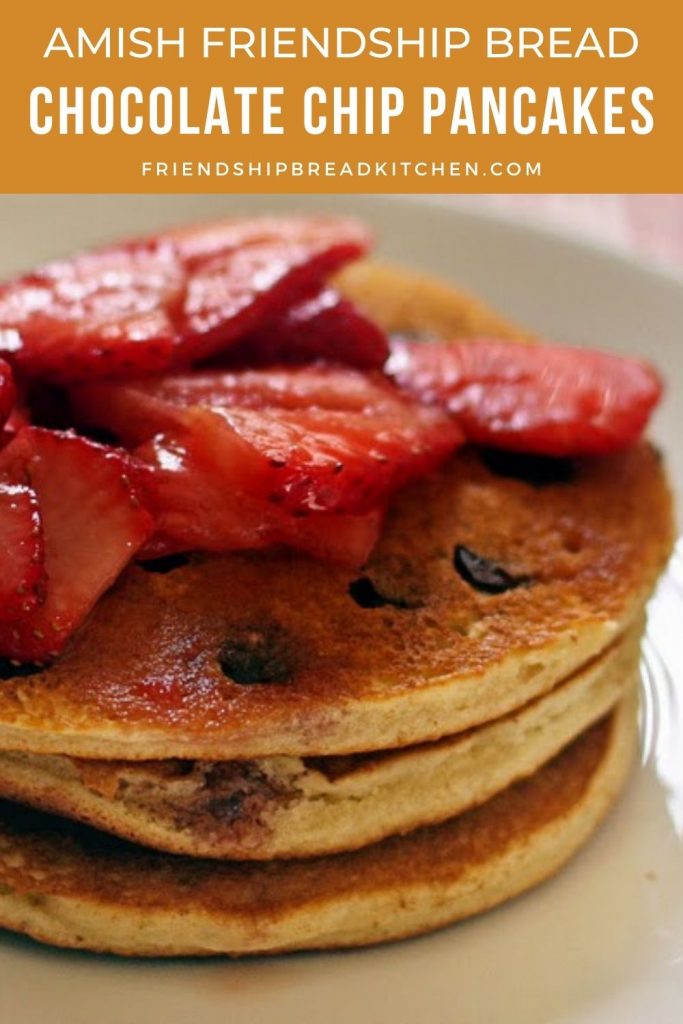 >> Have you tried this? Share your best pic with us or leave a comment below and let us know how it worked for you!