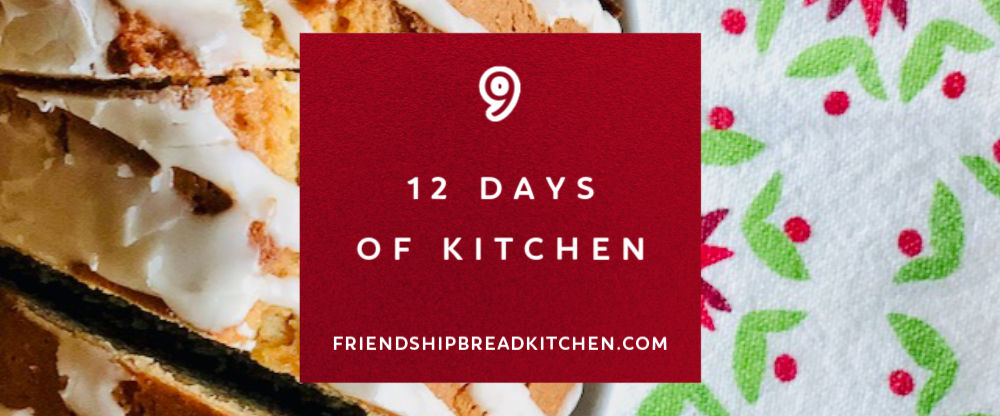 Day 9: December 16, 2019 Monday
Welcome to Day 9 of the 12 Days of Kitchen Holiday Giveaway!
I love fun and unique Amish Friendship Bread recipes. This next one is no exception.
When I wrote my novel, Friendship Bread (Ballantine Books), I went on a book tour (total bucket list moment right there!). I visited bookstores and libraries and headlined at a few literary festivals. One was in Waupaca, Wisconsin, which has a wonderful library run by head librarian, Peg Burington. She hosted an Amish Friendship Bread recipe contest, and I got to be the judge.
There were tons of great entries, but this one caught my eye AND tasted delicious.
Friendship Bread is currently on sale at Amazon and Barnes and Noble for $5.99 for a limited time (normally $11.99). I'd love to hear from you if you read it!
The Recipe
Today's featured recipe is the winner of the recipe contest: Potato Chip Amish Friendship Bread. No, that was not a typo! The sweetness of the bread coupled with the salty crunch, inside and out, is absolute perfection.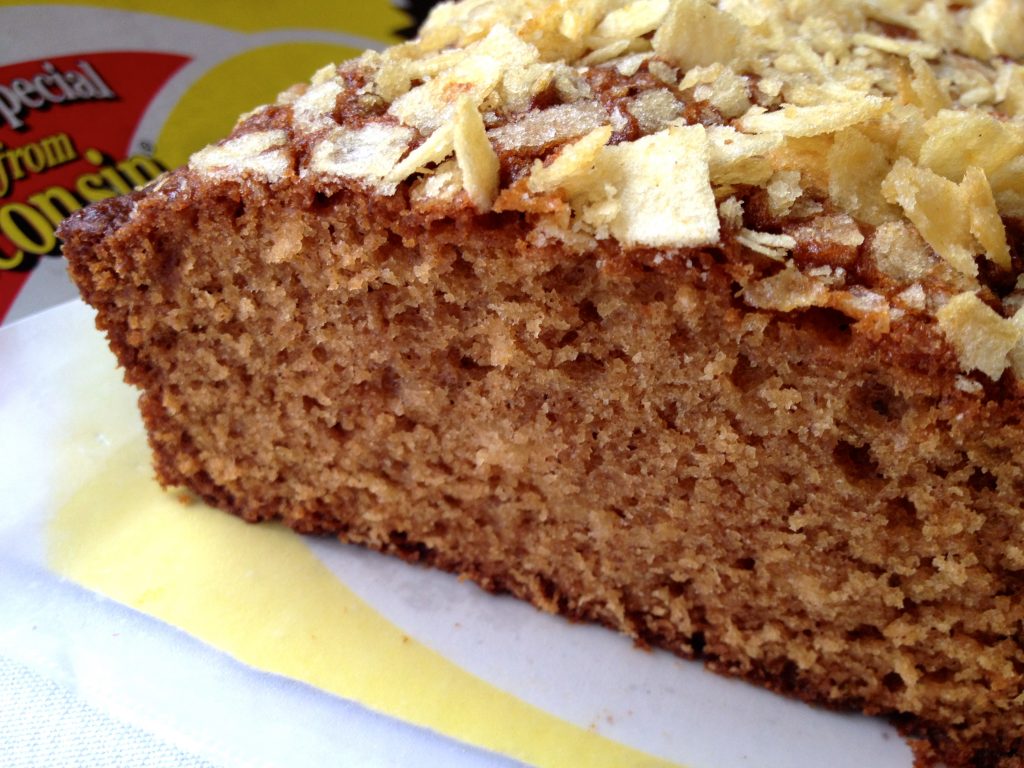 This post contains affiliate links, so if you click and/or make a purchase, the Friendship Bread Kitchen may earn a small commission at no additional cost to you.
Today's Challenge
To enter this giveaway, (1) leave a comment on the Potato Chip Amish Friendship Bread post from December 16, 2019 through December 22, 2019, and tell me if you'd try this. Yes? No? Have another savory add-in suggestion? Then (2) come back here and tell me that you've left a comment there. That's all!
One winner will be drawn at random from qualified entries submitted during the dates above. US residents only. Confused? Have questions? For complete rules and guidelines, please check out my 12 Days of Kitchen Kick-off post. The winner will be posted there on December 23, 2019. Good luck!
Today's Giveaway
Today I'm giving away another loaf pan! I love this copper Nordic Ware Wildflower Loaf pan, which will make anything you bake look absolutely beautiful.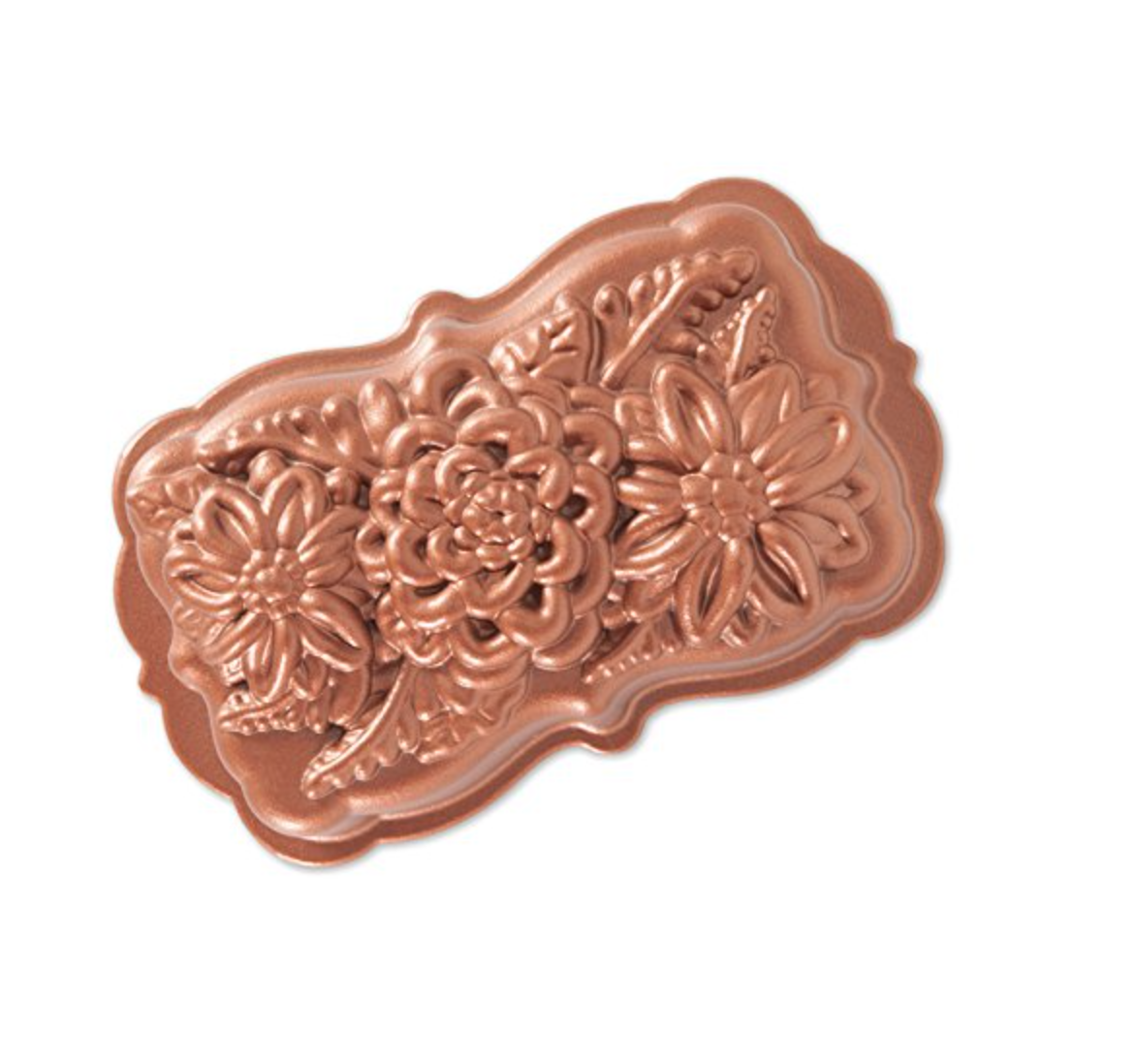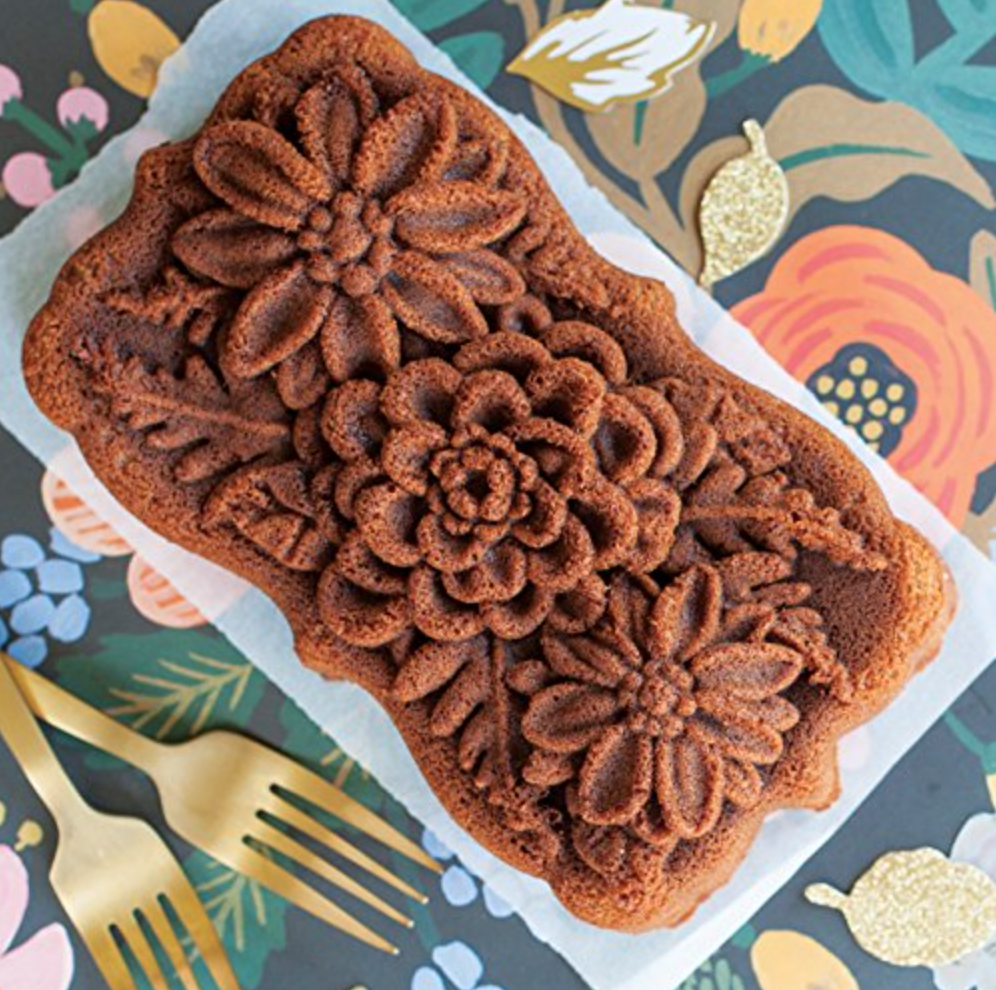 Ferns and flowers form a vibrant array atop this fresh and lovely loaf pan
Great for any occasion
6-cup capacity
Lifetime warranty
Want one now? Click on the link above or go here.
Don't miss a giveaway
Sign up to receive daily alerts when new 12 Days of Kitchen giveaways are live! The alerts will stop after December 23, 2019, when the winners are announced. You can also change your settings or unsubscribe at any time.
Happy holidays and happy baking!