Love Amish Friendship Bread, but don't love waiting 10 days to make it?
I totally get it. Sometimes we just want to bake, well, RIGHT NOW. If you don't have a starter, don't have time to make a starter, or just want that warm, delicious cinnamon-sugar crunch in time for your morning coffee, this recipe is for you. ☕️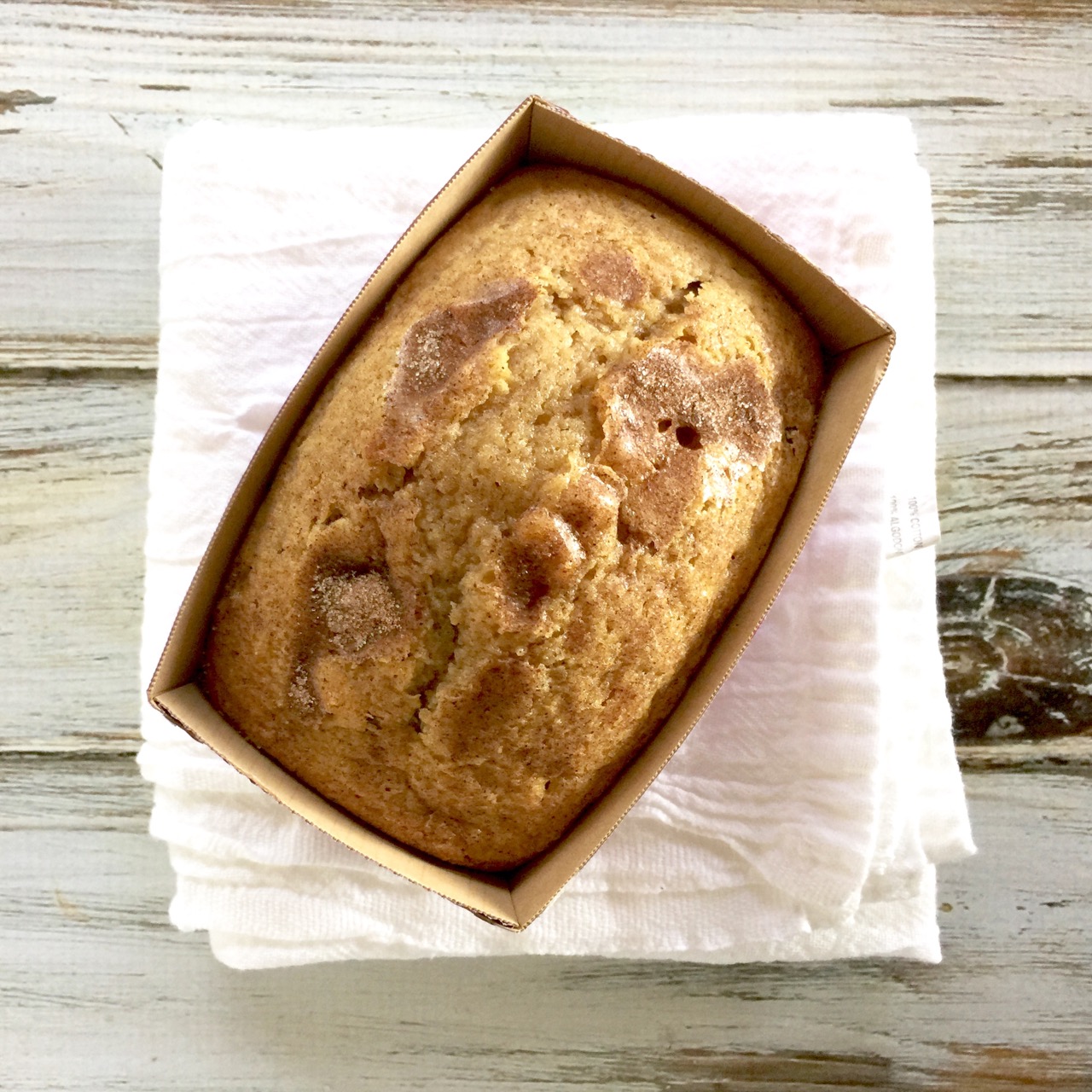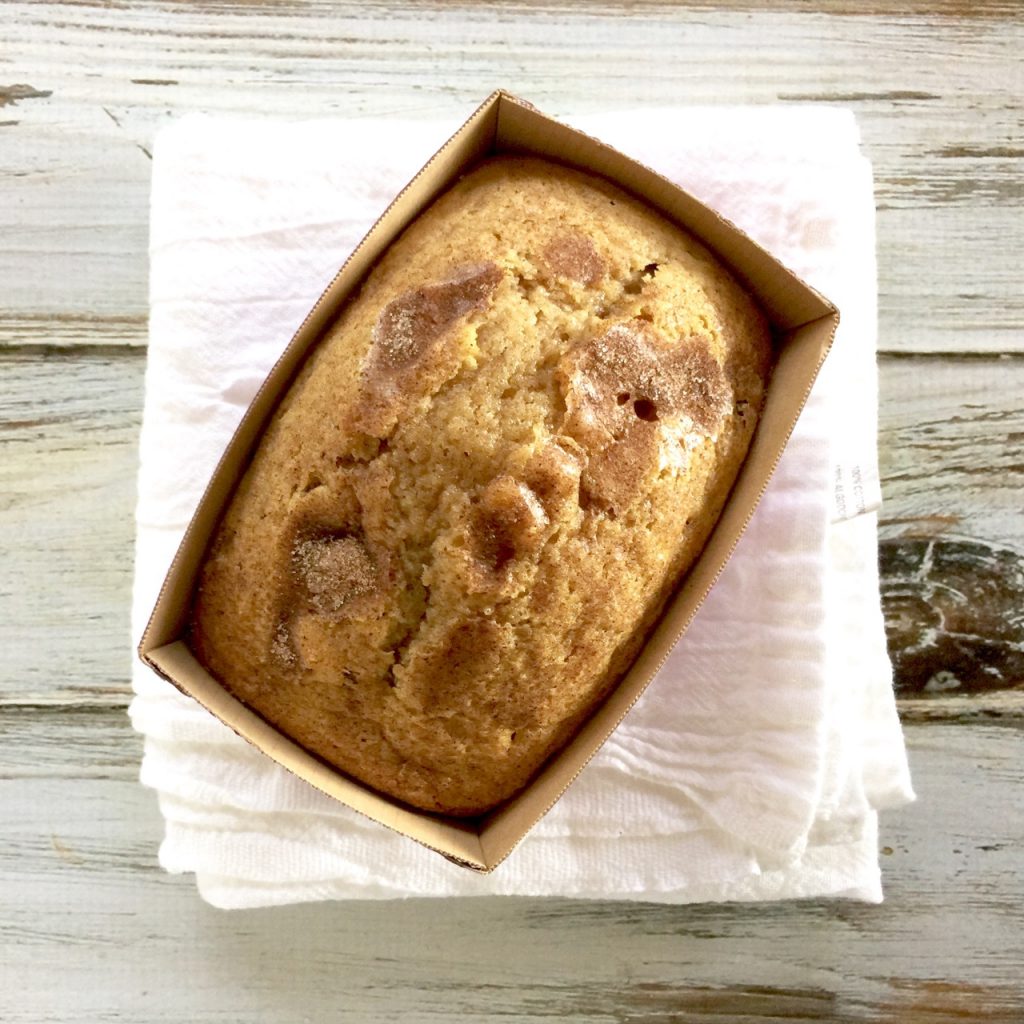 A search on the Internet will show a ton of alternatives, but which one tastes best? I've got your back.
Which variation works best?
I spent two mornings testing three different no-starter, starter-free Amish Friendship Bread variations: plain Greek yoghurt, buttermilk, and sour cream. I also made a regular loaf with a starter as my control loaf. So yes, LOL, after 250+ recipes I am finally going to show you how to make Amish Friendship Bread without the starter!
Note: another great plus of this recipe is that it's considered yeast free since it doesn't use the starter, so it's a great option for those with a yeast intolerance or allergies.
Here's a quick video overview (spoiler included, so if you want to draw out the suspense, read below first):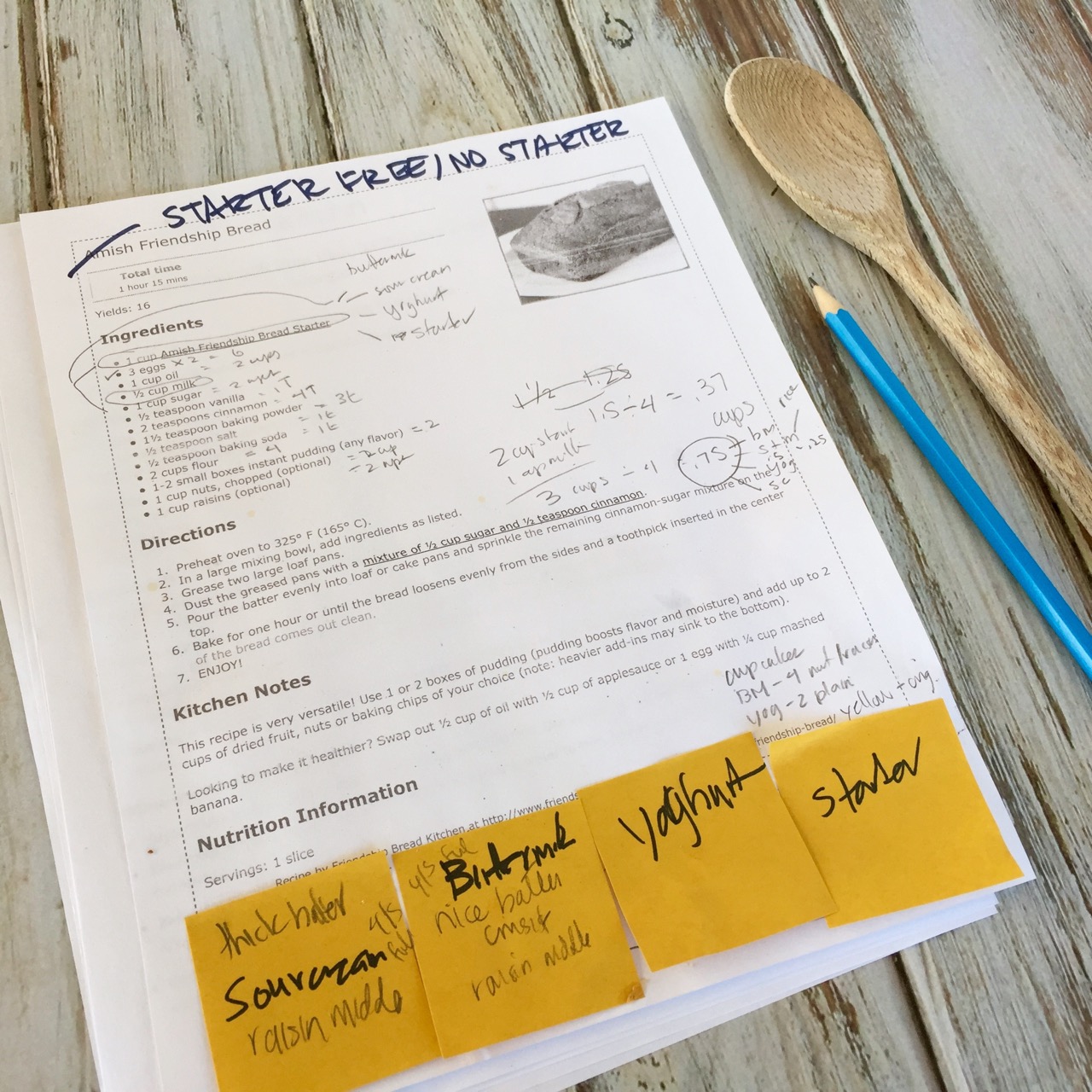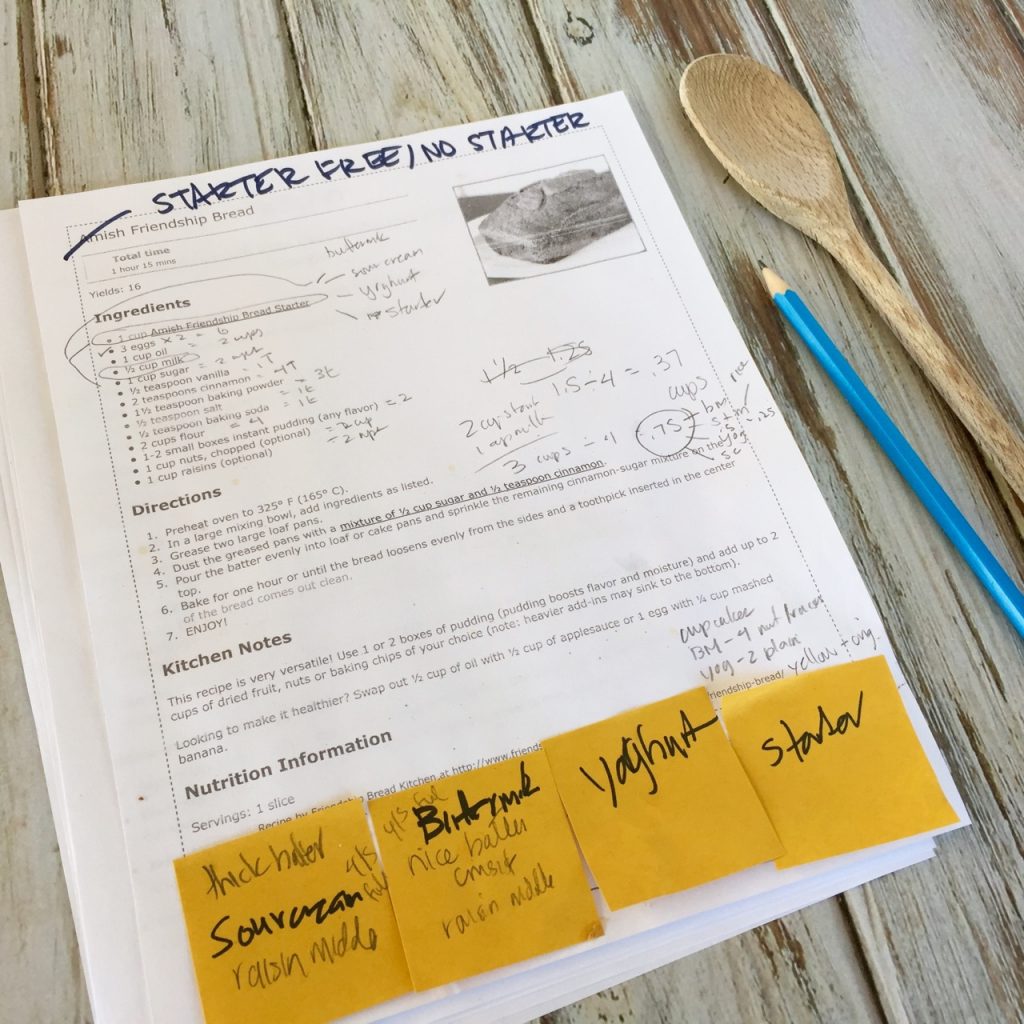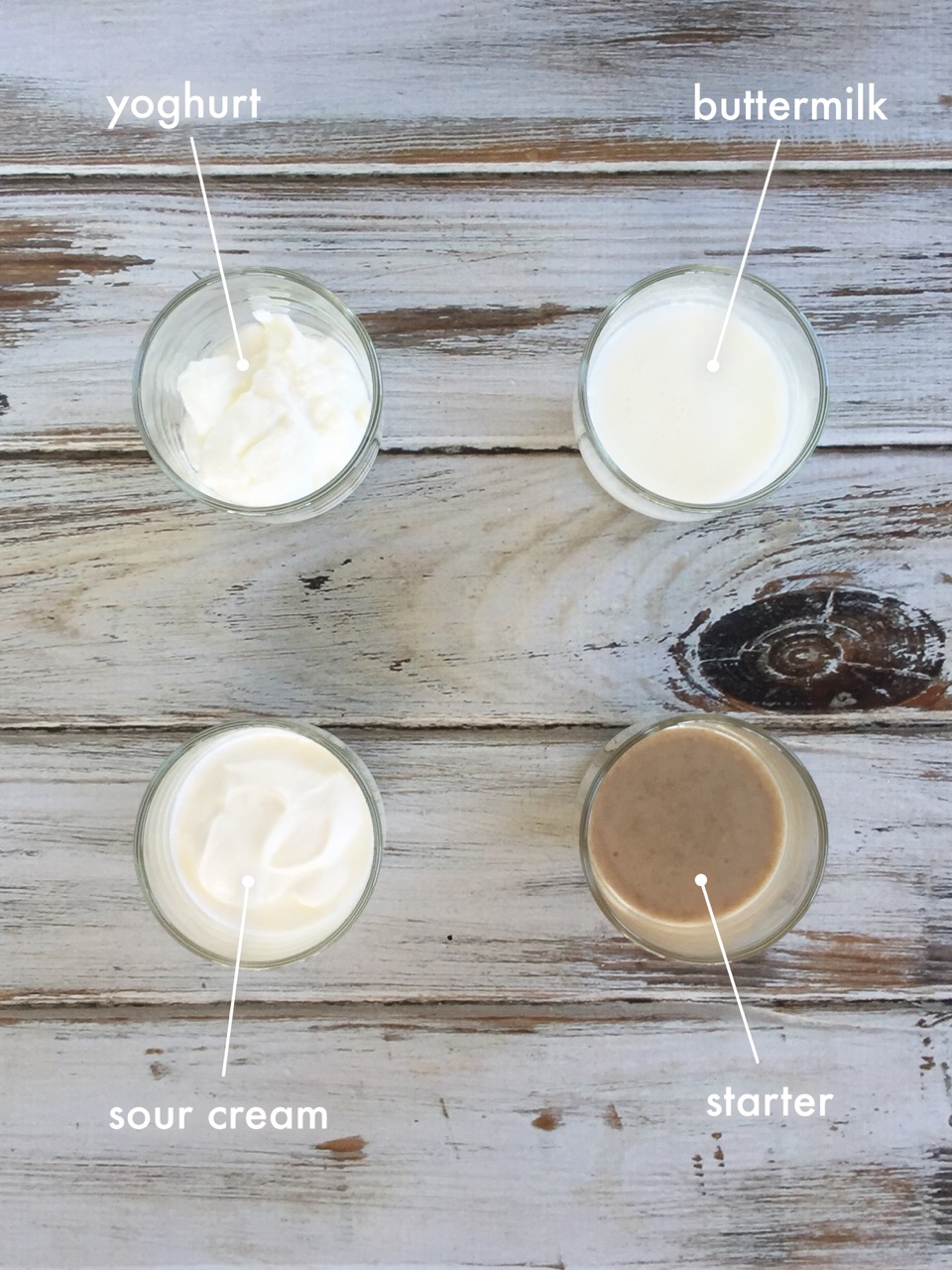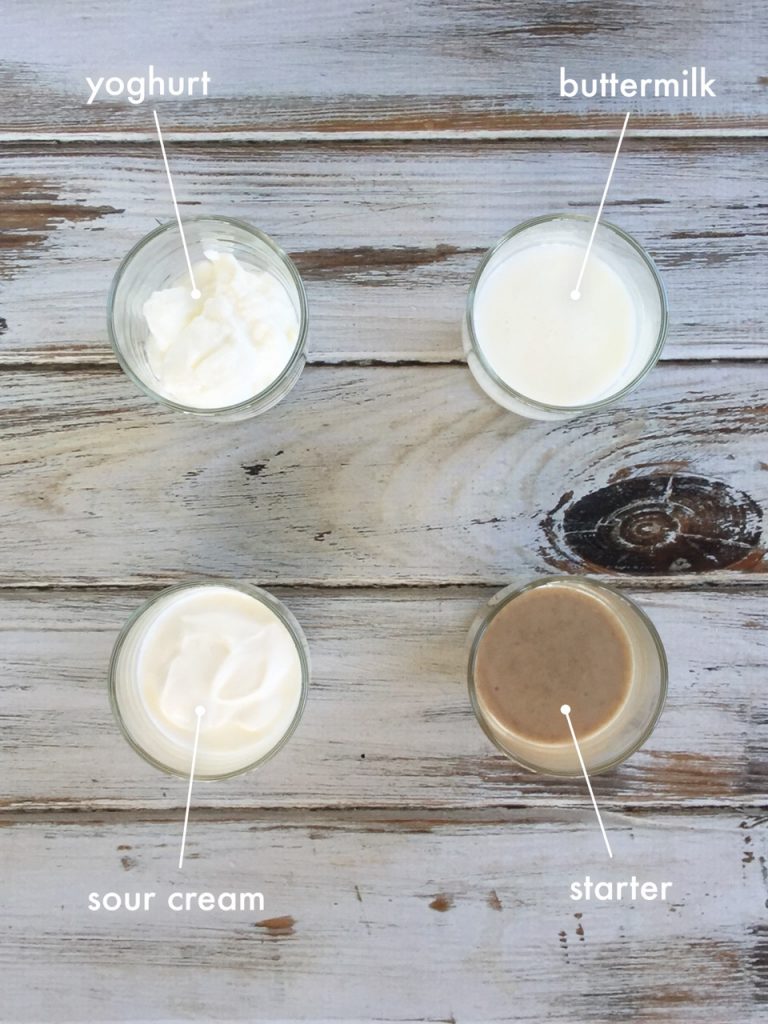 (For those of you with a discerning eye, this starter was fed with whole wheat flour a couple of cycles back and has since kept its darker, nuttier color. Not to be confused with this.)
And the winner is…
Let me start by saying that all of the loaves were tasty. I had a small panel of taste testers (my neighbors and my kids, all of whom have refined their Amish Friendship Bread palate by now), and they liked different loaves for different reasons. When I asked them which was closest to the original Amish Friendship Bread flavor, the winner was (drum roll) the buttermilk substitute.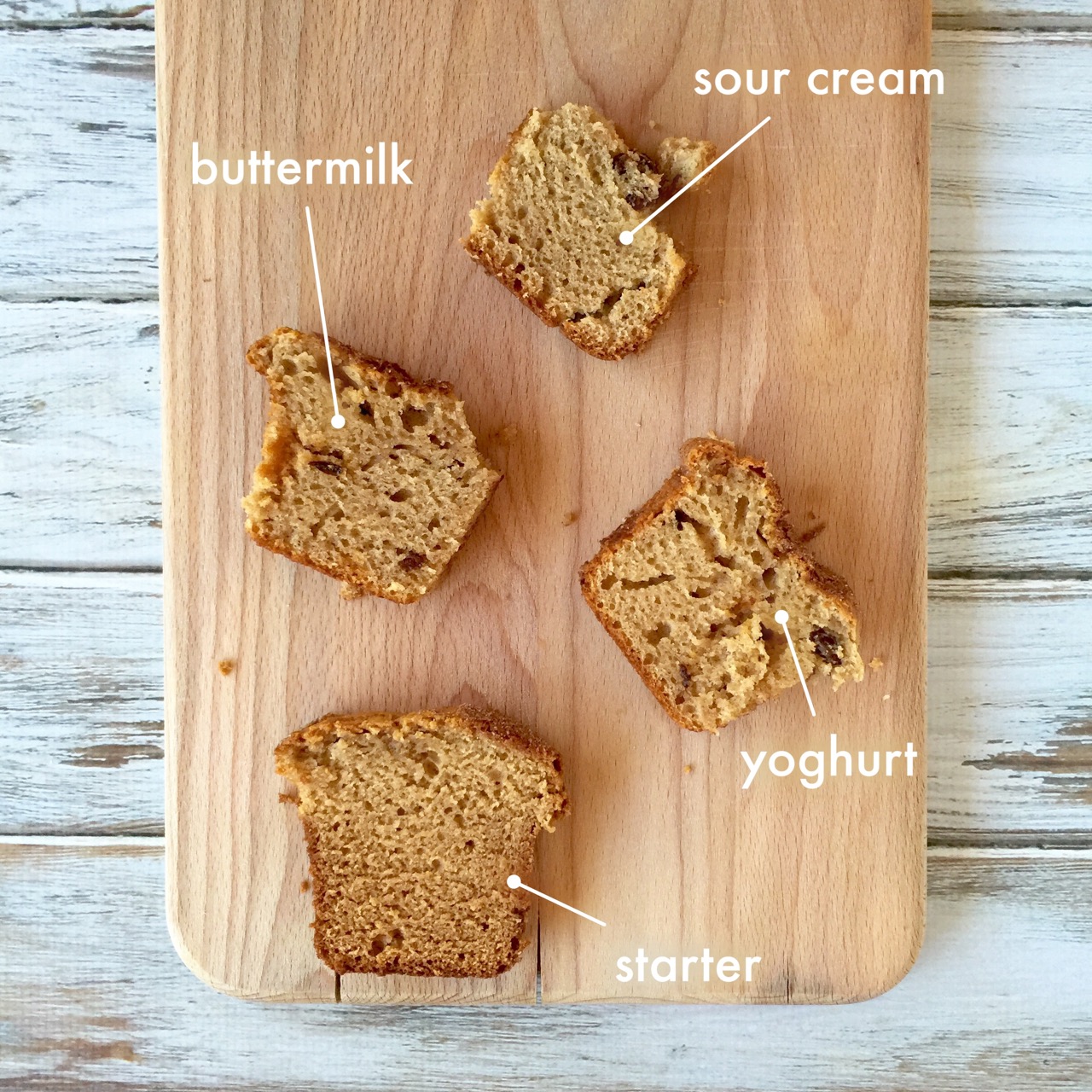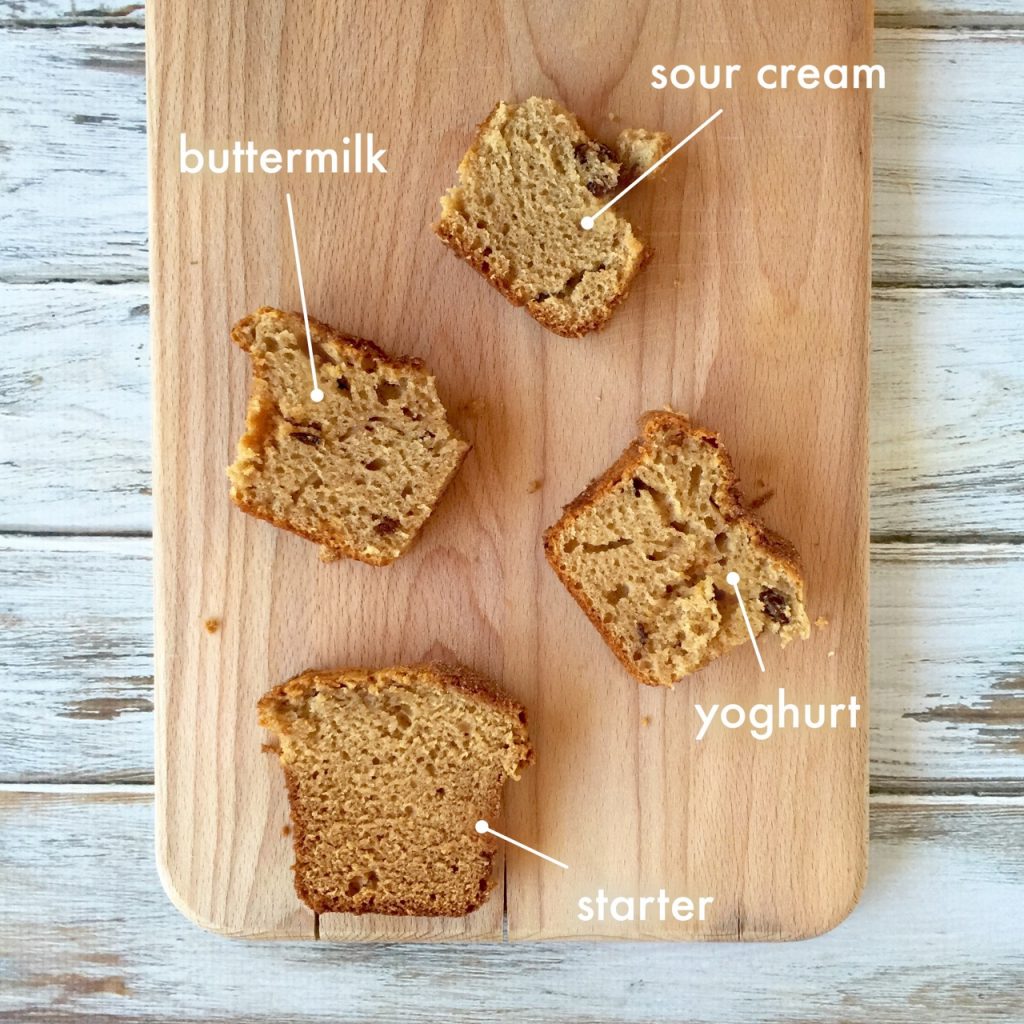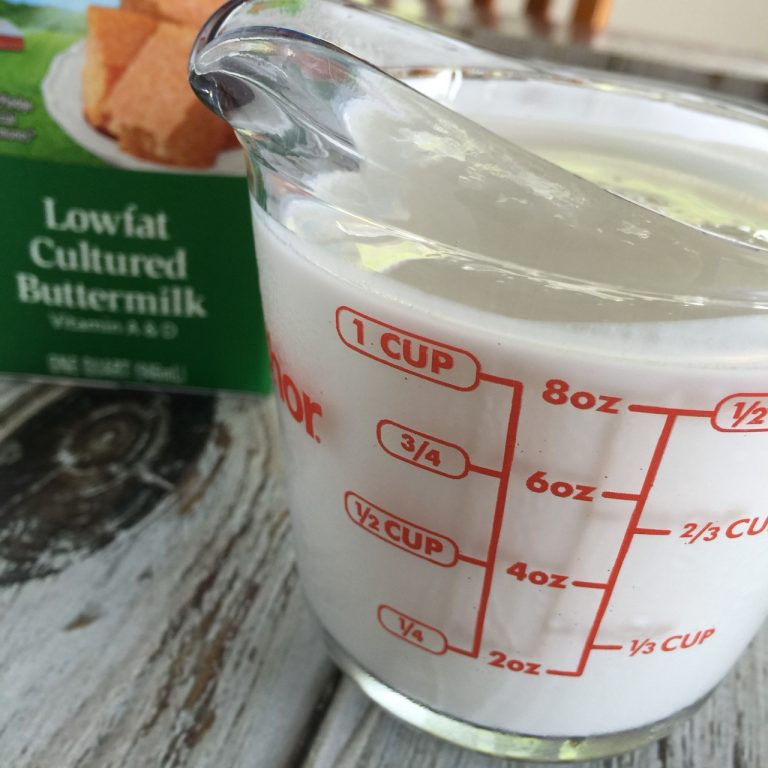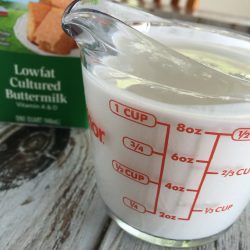 In the old days, buttermilk was what remained after the butter was churned. The liquid cream was left to ferment, converting milk sugars into lactic acid (sound familiar?). Nowadays we have to pasteurize things, so lactic-acid bacteria is added to pasteurized skim or low-fat milk to make buttermilk.
Once I knew buttermilk would solve our no-starter problem, I made it several times (count: 4) until it turned out as close as I could get it to the real thing. Of course if you want the real thing, just bite the bullet and shake out your bag of starter. But if you can stand a pretty darn good imitation, this is it.
(A note on making batches of Amish Friendship Bread: consider baking them in disposable pans, like the paper pan above, so you can gift the extras to friends and neighbors. I made this recipe four times, which means 8 large loaves, and who knows how many mini loaves. All were delicious and giftable.)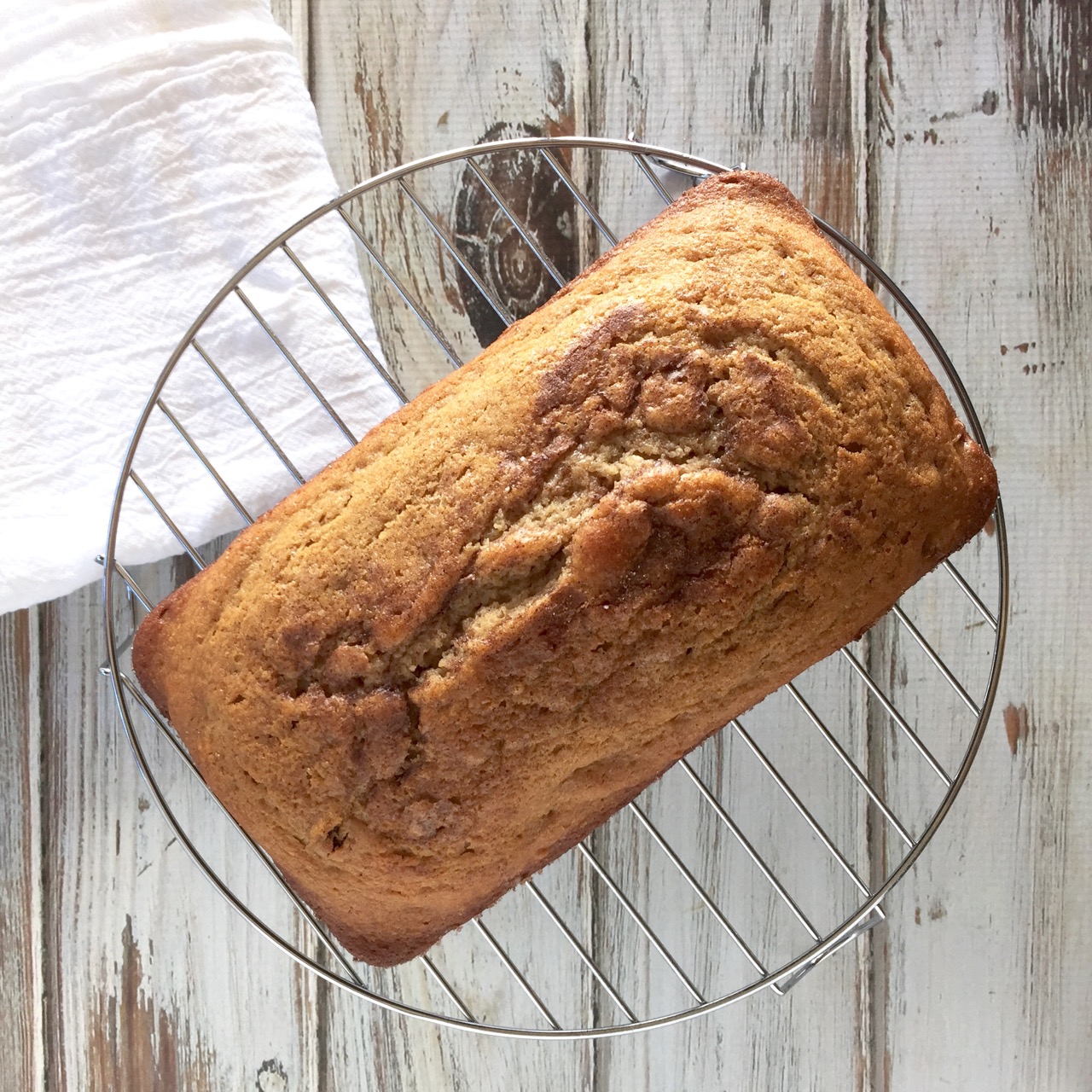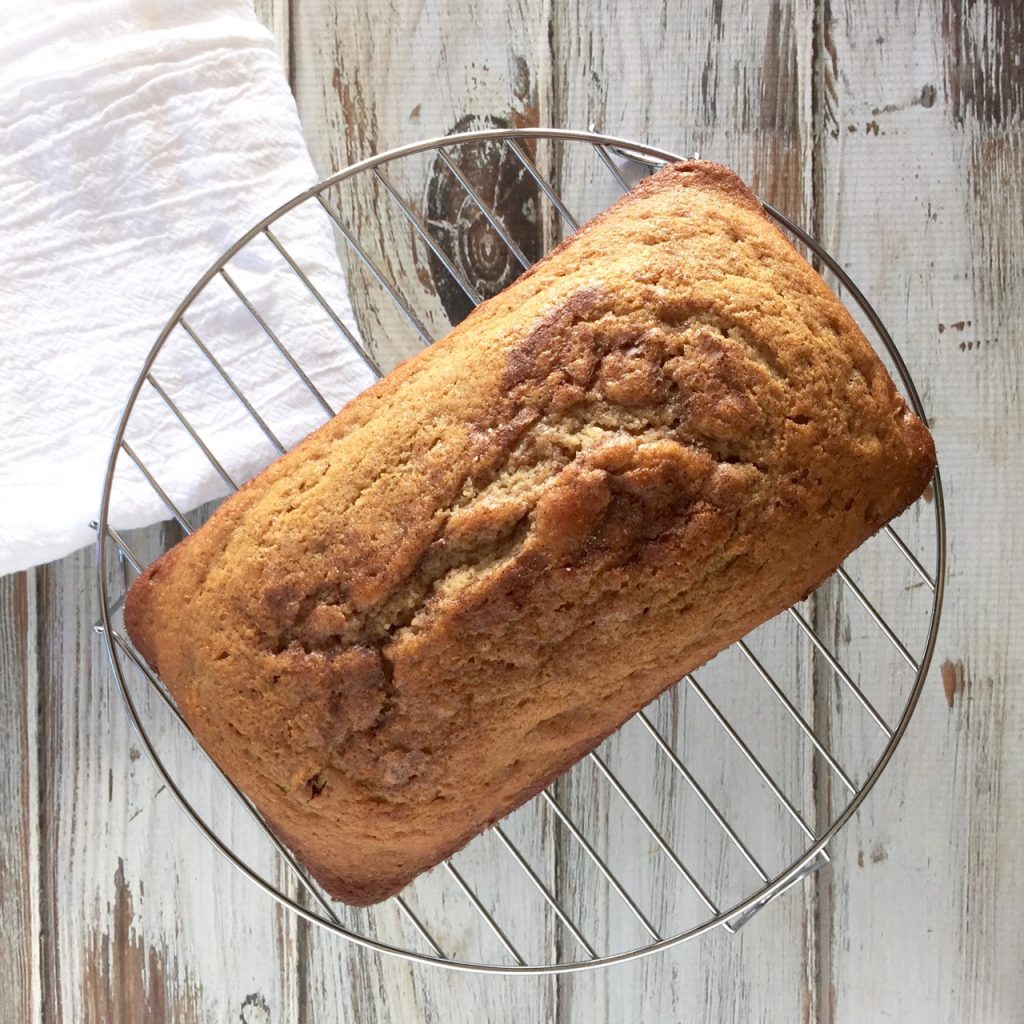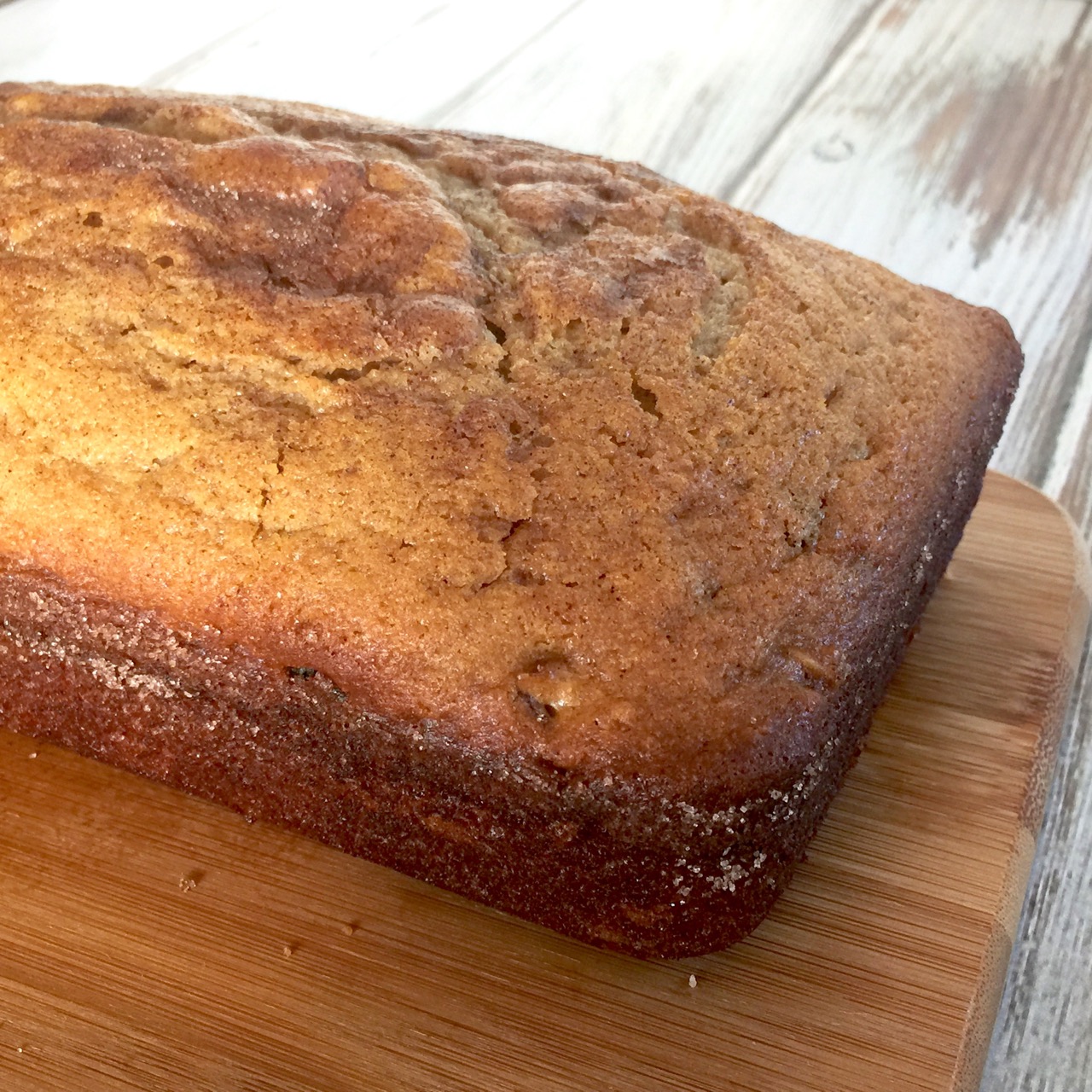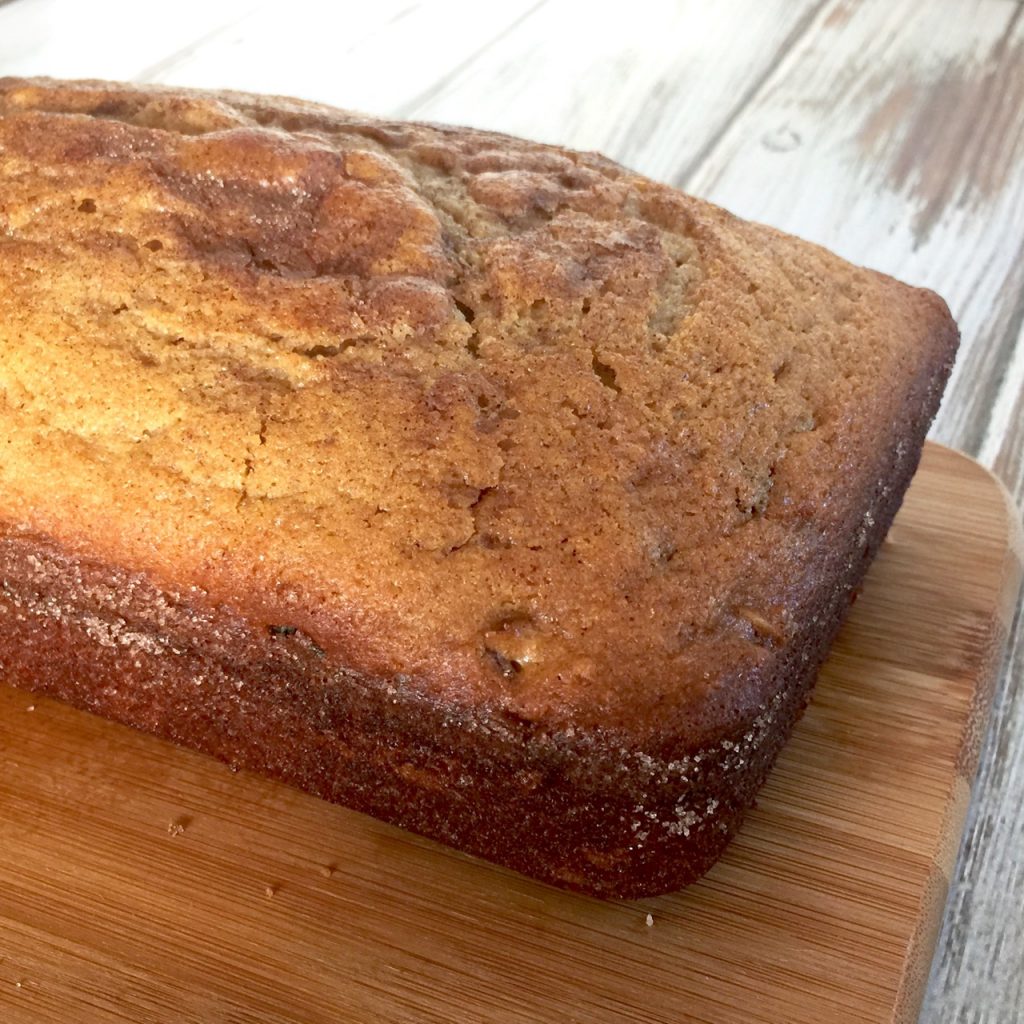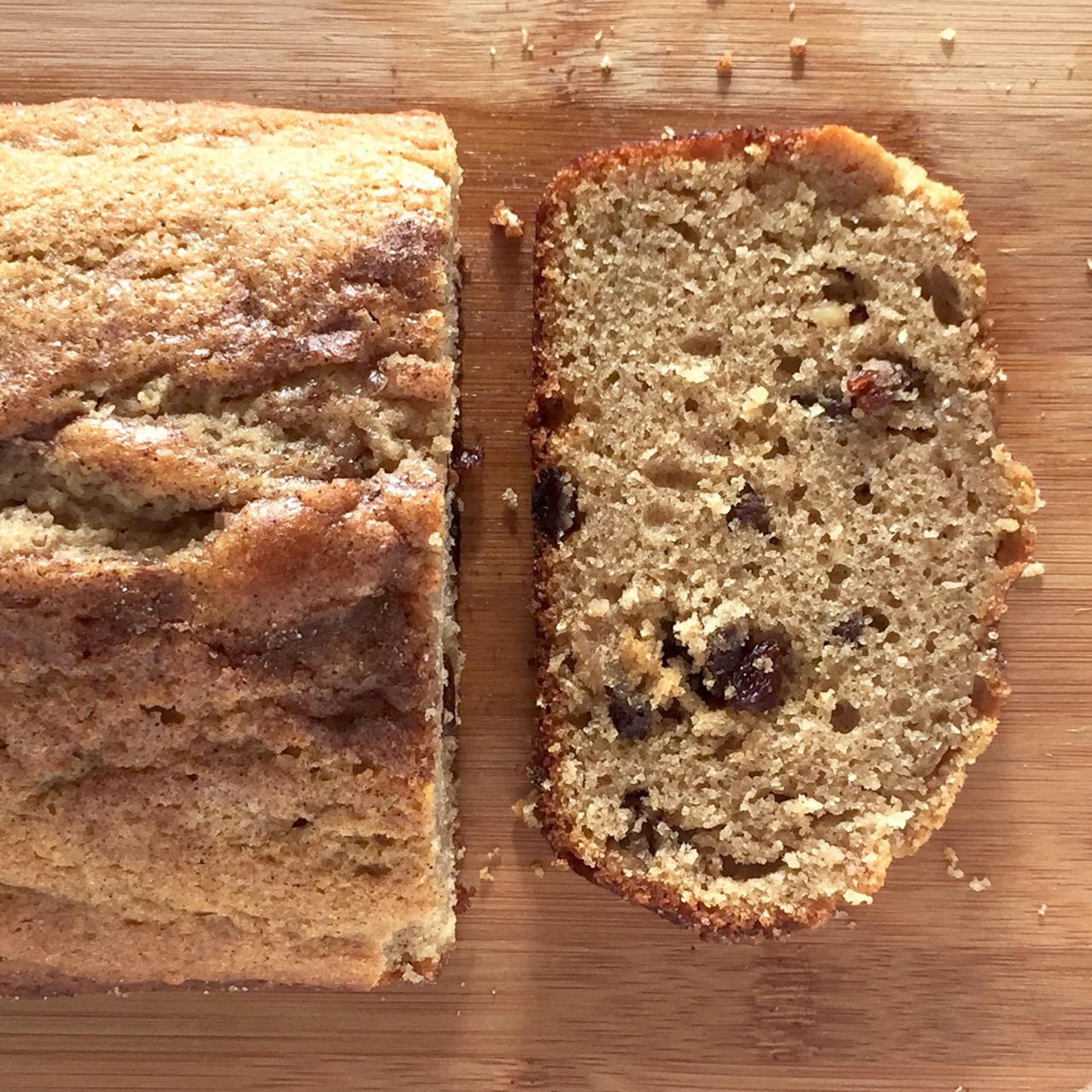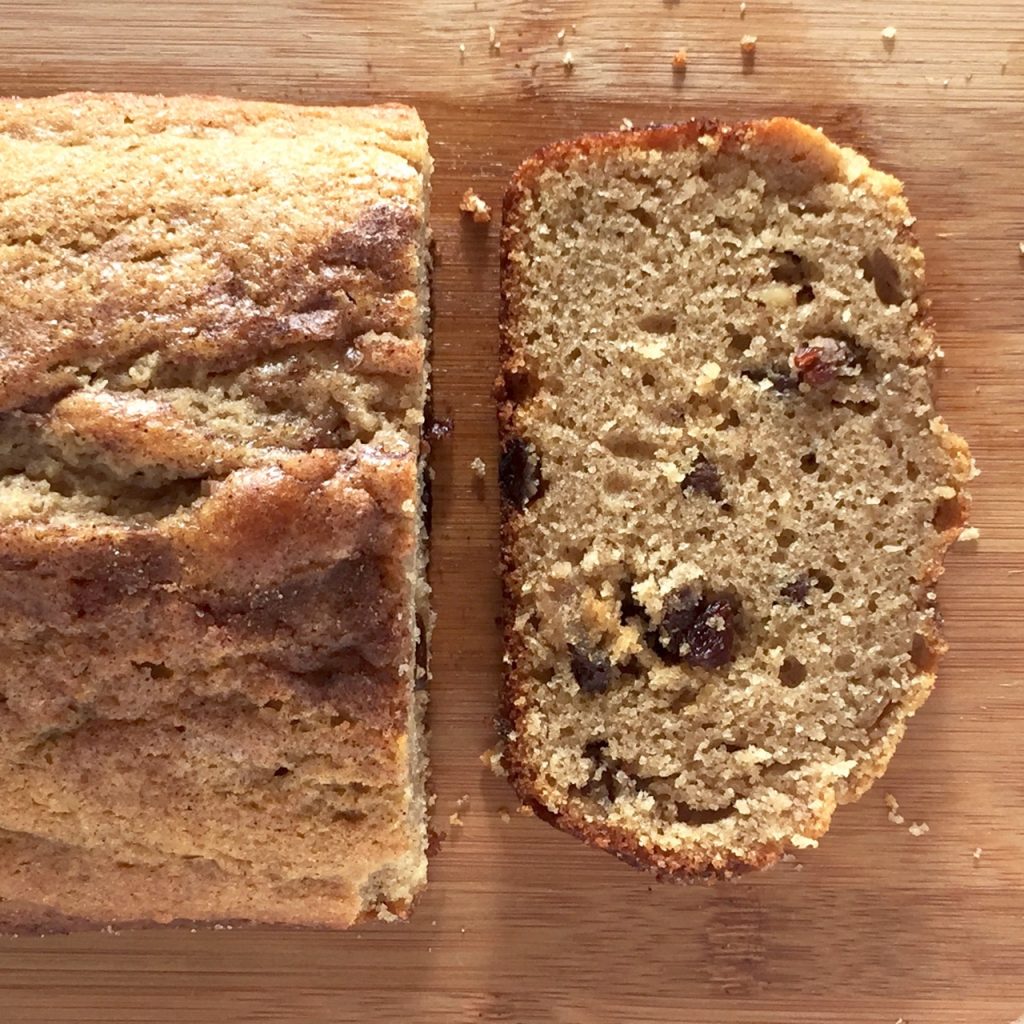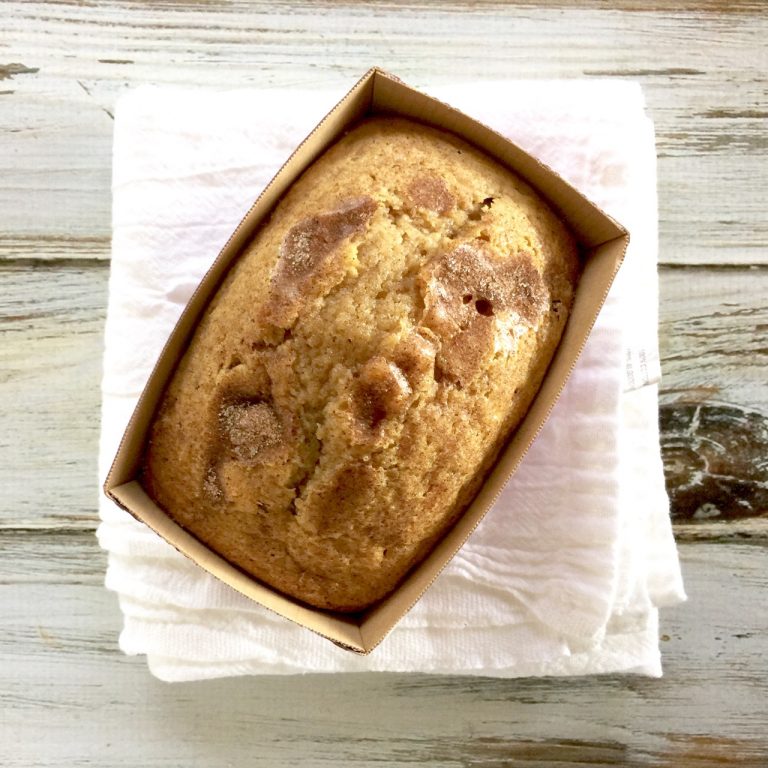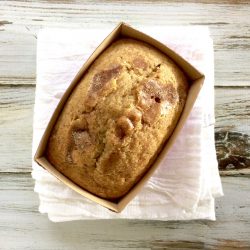 No Starter (Starter Free) Amish Friendship Bread
Can't wait 10 days to bake? Here's a no-starter/starter-free Amish Friendship Bread recipe that will remind you of all that cinnamon goodness without the wait.
Instructions
Preheat oven to 325° F (165° C).

In a large mixing bowl, add ingredients as listed.

Grease two large loaf pans.

Dust the greased pans with a mixture of ½ cup sugar and ½ teaspoon cinnamon.

Pour the batter evenly into loaf or cake pans and sprinkle the remaining cinnamon-sugar mixture on the top.

Bake for one hour or until the bread loosens evenly from the sides and a toothpick inserted in the center of the bread comes out clean.

ENJOY!
Notes
Don't have buttermilk on hand? Add 1½ tablespoons of lemon juice to 1½ cups of milk.
>> Have you tried this recipe? Share your best pic with us or leave a comment below and let us know how it worked for you!