My favorite recipes are the ones that come together quickly and don't require a lot of extra ingredients. This Pineapple Macadamia Nut Amish Friendship Bread Scones recipe sounds fussy and complicated, but it's SO EASY and foolproof that you'll come off like a pro. And chances are, you probably have a dusty can of crushed pineapple SOMEWHERE in your pantry.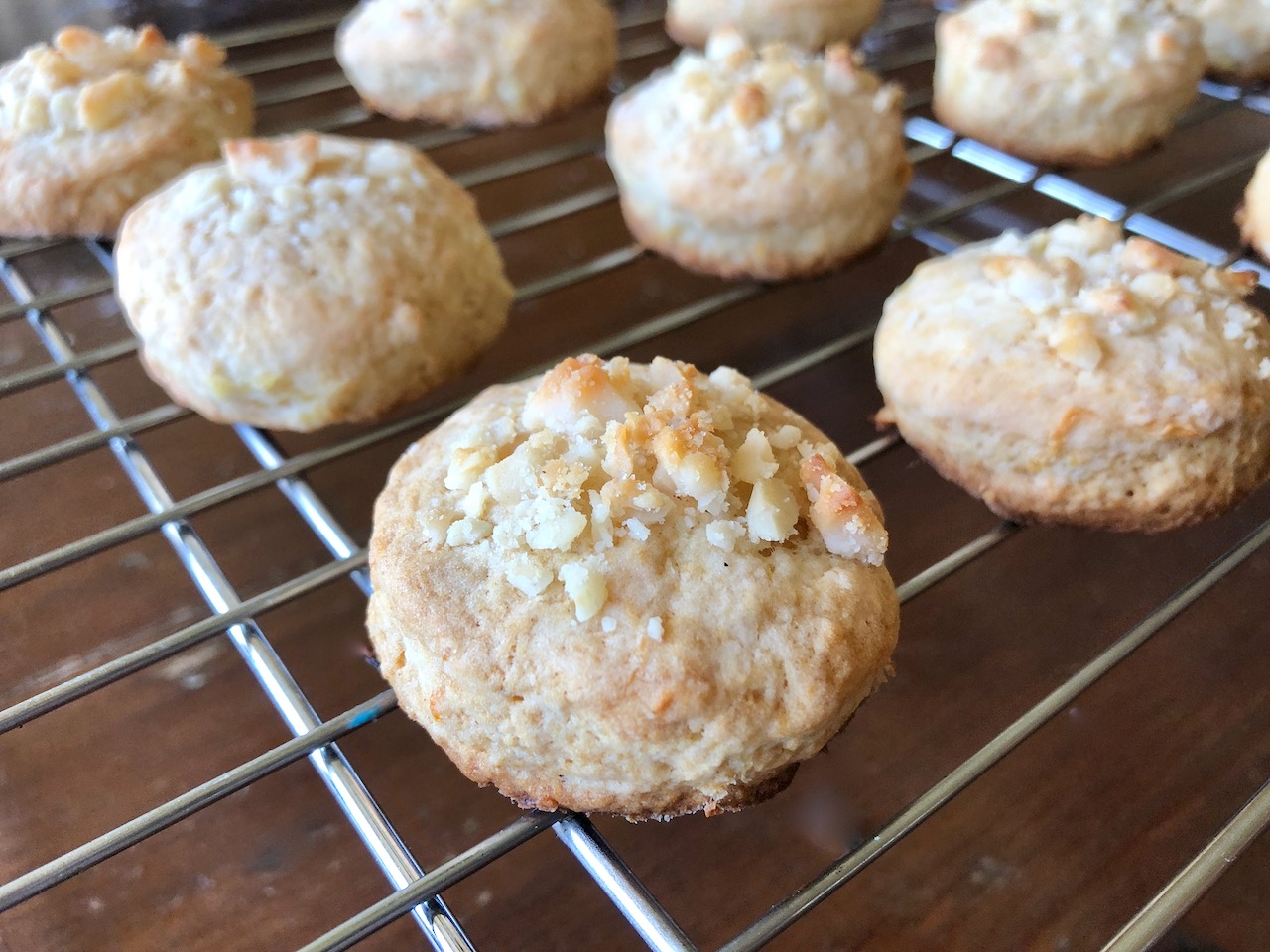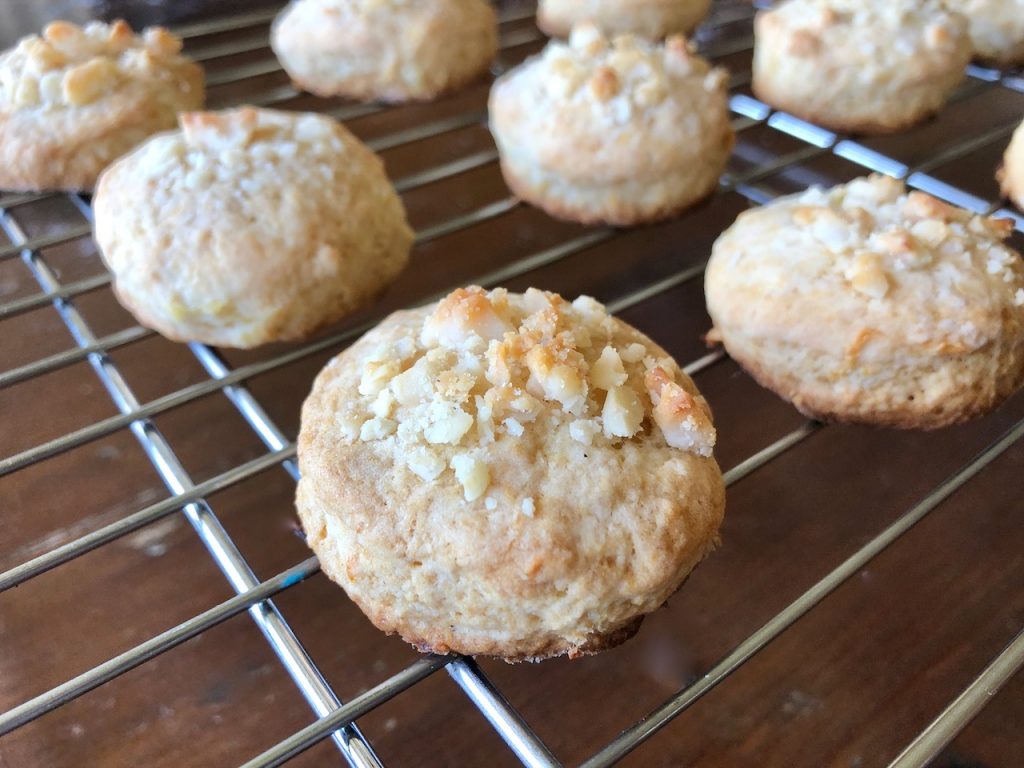 These scones were fast to make, and they were gone two hours after I baked them. I made the rounds in my neighborhood and my neighbors ate one scone while we chatted, and then another, and then another! Granted, some were bite-sized, but still. They were fluffy, flavorful, and absolutely delicious.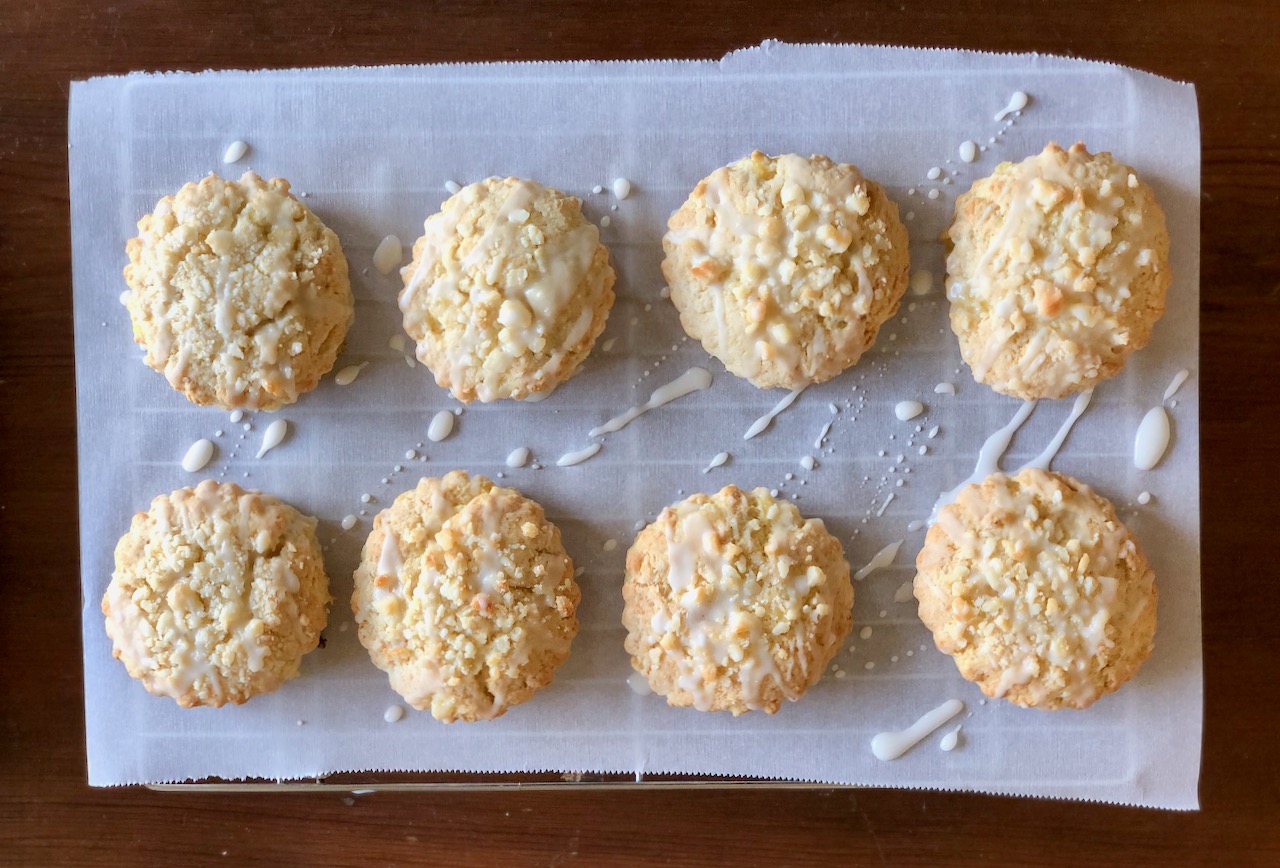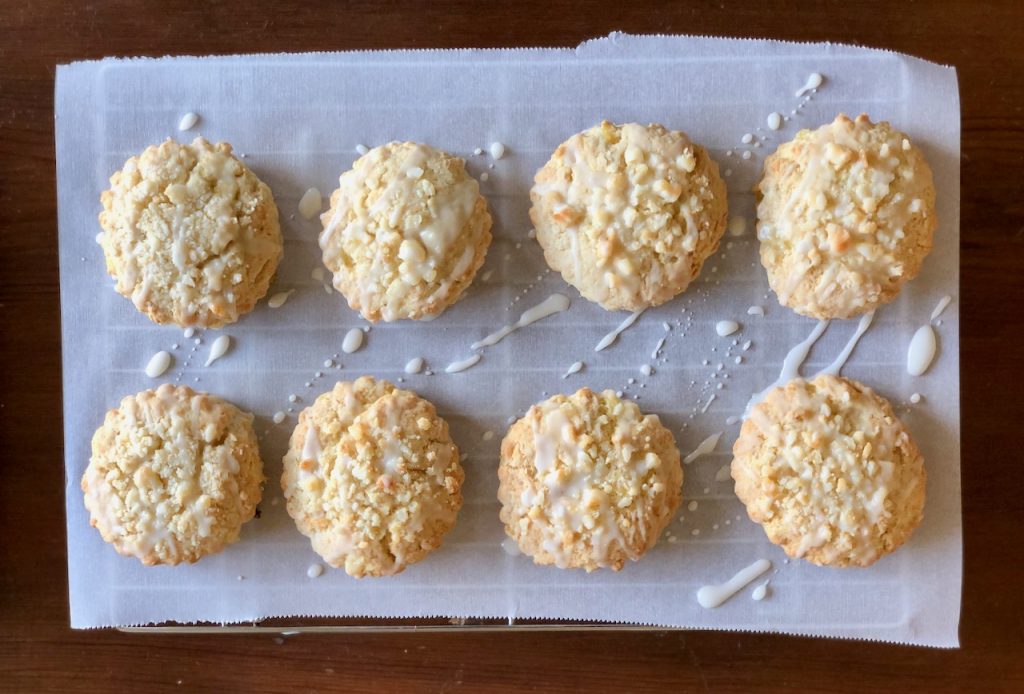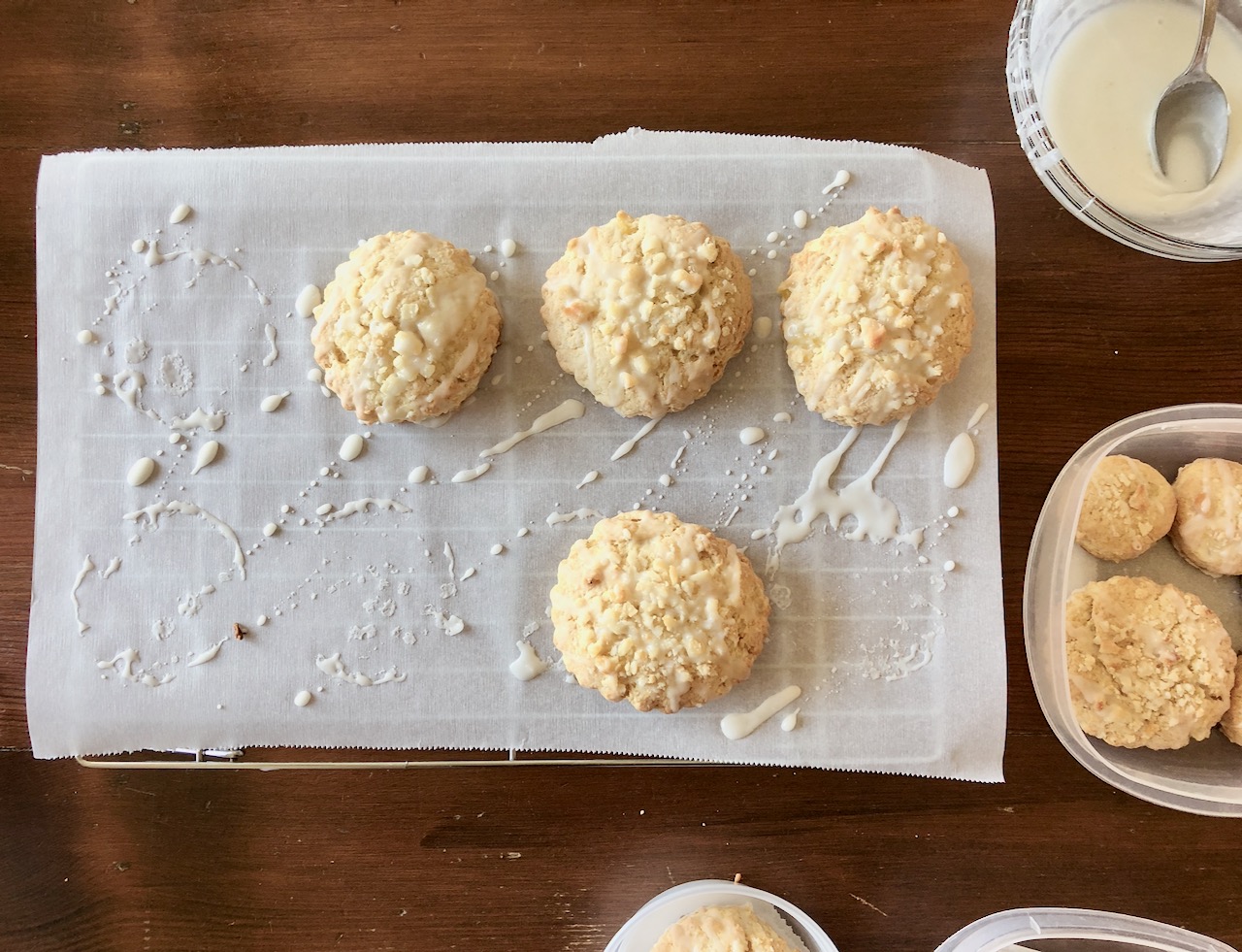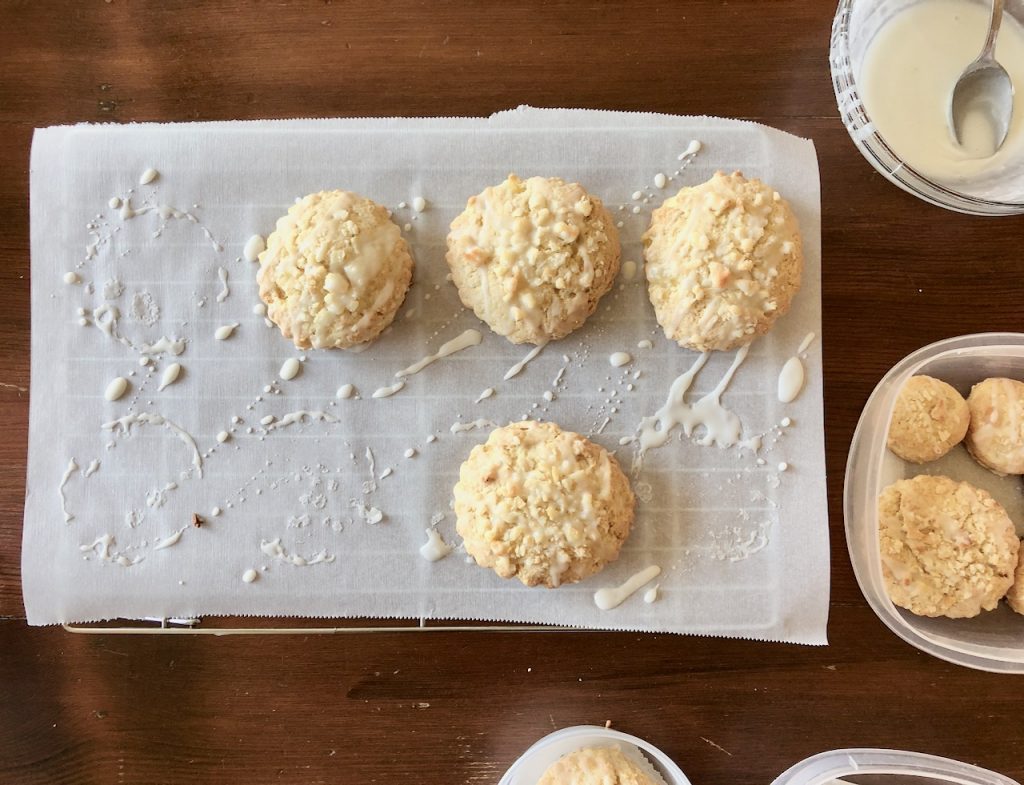 Kitchen Notes
I used Amish Friendship Bread starter that was on Day 3. I say Day 3 because it was fed two days ago, but it's not a brand new starter. It was frozen from a few months back, revived, and fed. I know I don't want to have a ton of starter on Day 6, so I'm treating this as discard even though there are some decent bubbles (see pictures below).
Reserve the juices from the crushed pineapple. I got almost half a cup (you'll only need 2 tablespoons for the glaze, but it's always nice to have extra).
I didn't have shredded coconut on hand, but you could add ½ cup if desired.
I found a scant amount of orange zest in my freezer, about ⅛ teaspoon (I told you it was scant, LOL). I added it for color but didn't expect a lot of flavor. You could add 2 teaspoons if you'd like a light orange burst.
Flour your biscuit cutters EACH time you use them, especially if you use scalloped ones. I am IN LOVE with these ones from Norpro, which are dual-sided.
I topped the scones with chopped macadamia nuts, which you could skip or replace with 1-2 tablespoons sliced almonds. Note: make sure the macadamia nuts are evenly chopped with no large chunks. Larger chunks will burn easily.
To help hold the nuts in place, brush the tops with a THIN layer of almond milk as I had no regular milk in the house.
Ready to bake? Let's go!
I started by draining the crushed pineapple. Reserve the juice for the glaze and set aside.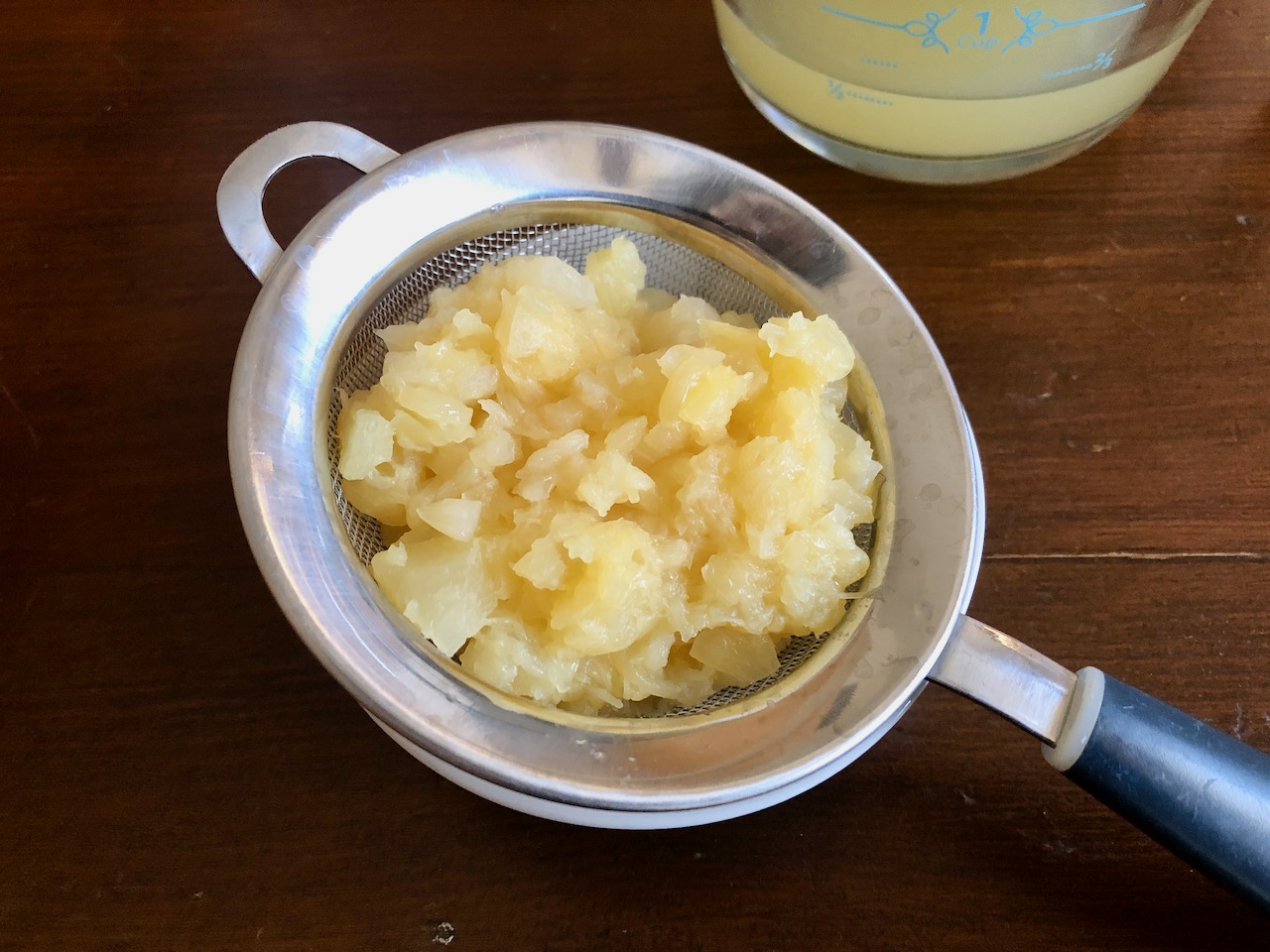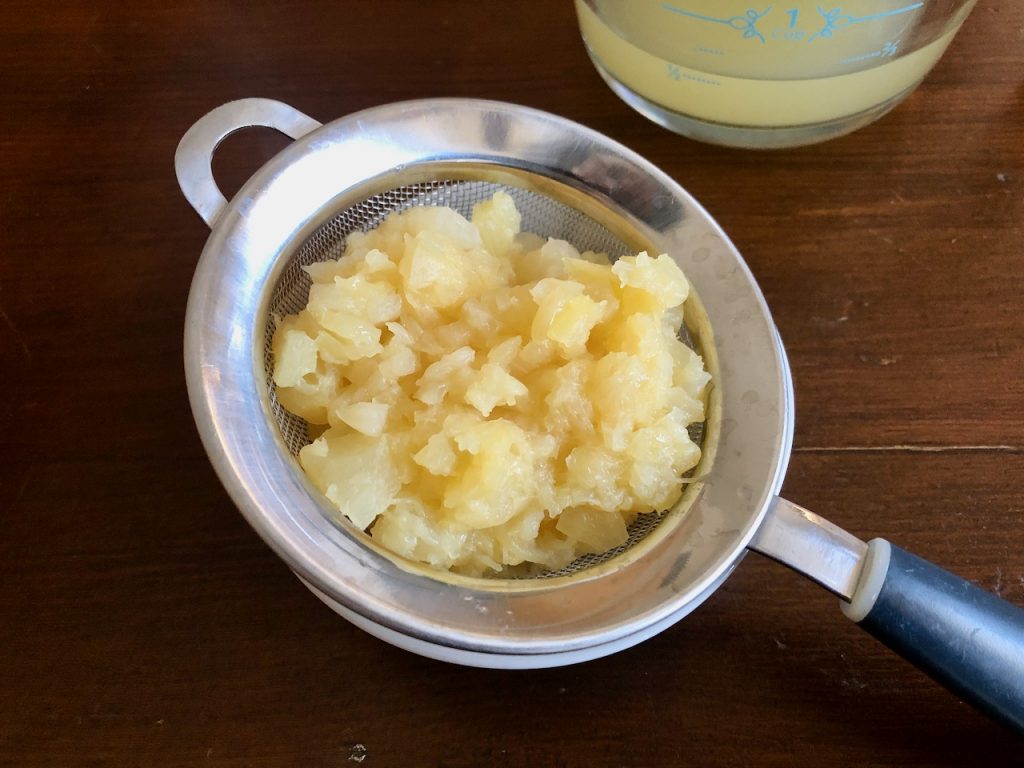 Chop your macadamia nuts evenly, or put larger pieces aside–they'll burn faster, so choose smaller pieces or crumbs for the topping. Toss with 1 tablespoon sugar.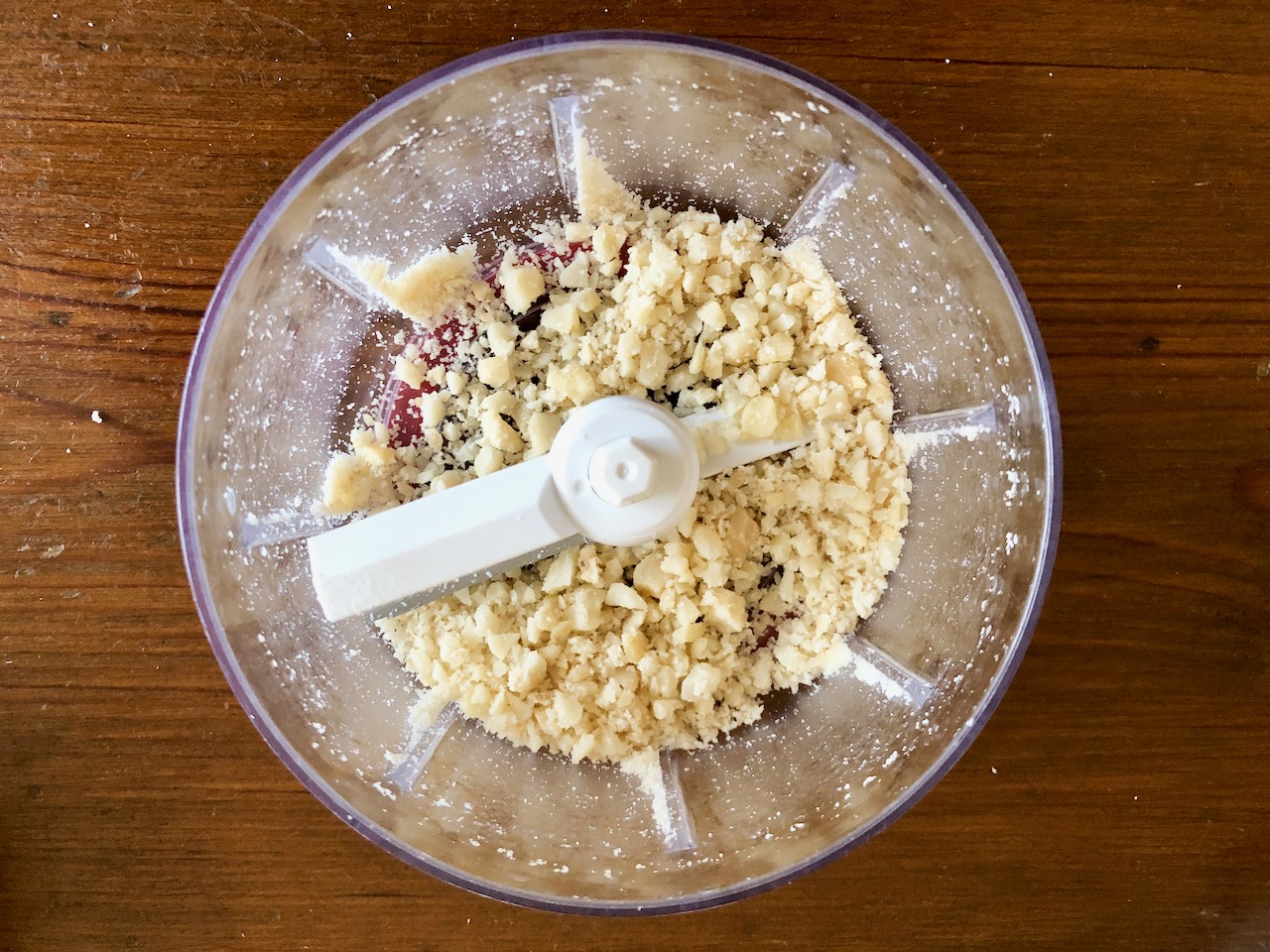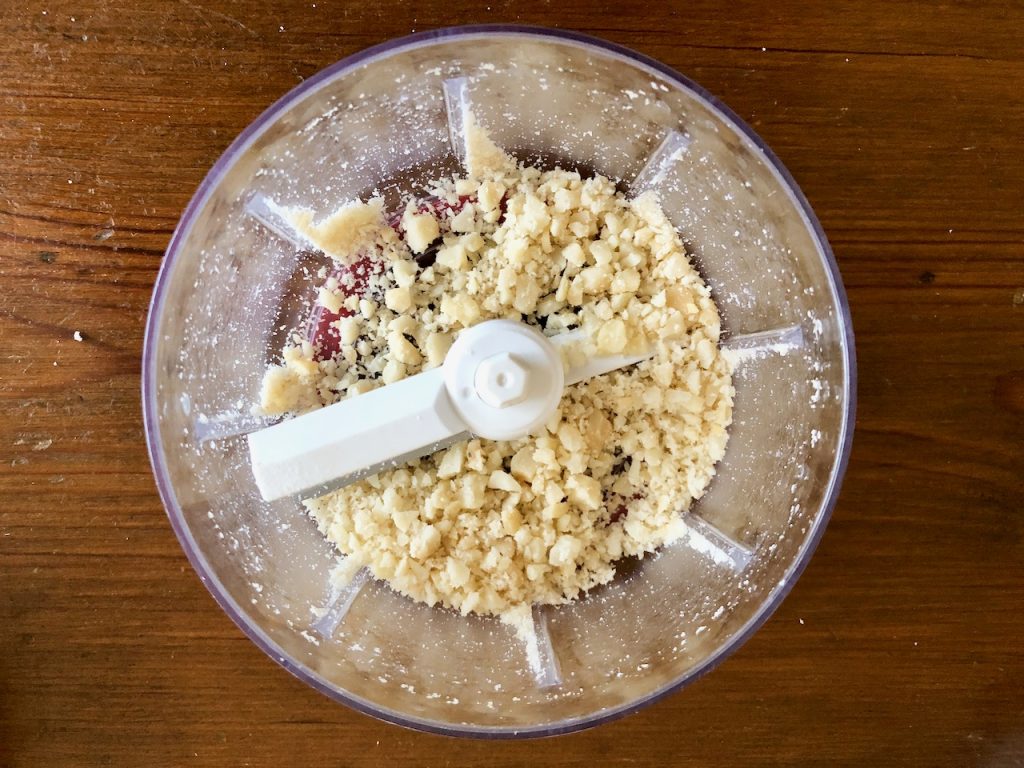 This starter is in the middle of a feeding cycle. Some bubbles, but not overly active that it'll affect the rise of the scones. This recipe is great for using up any excess starter that you might otherwise discard or throw away.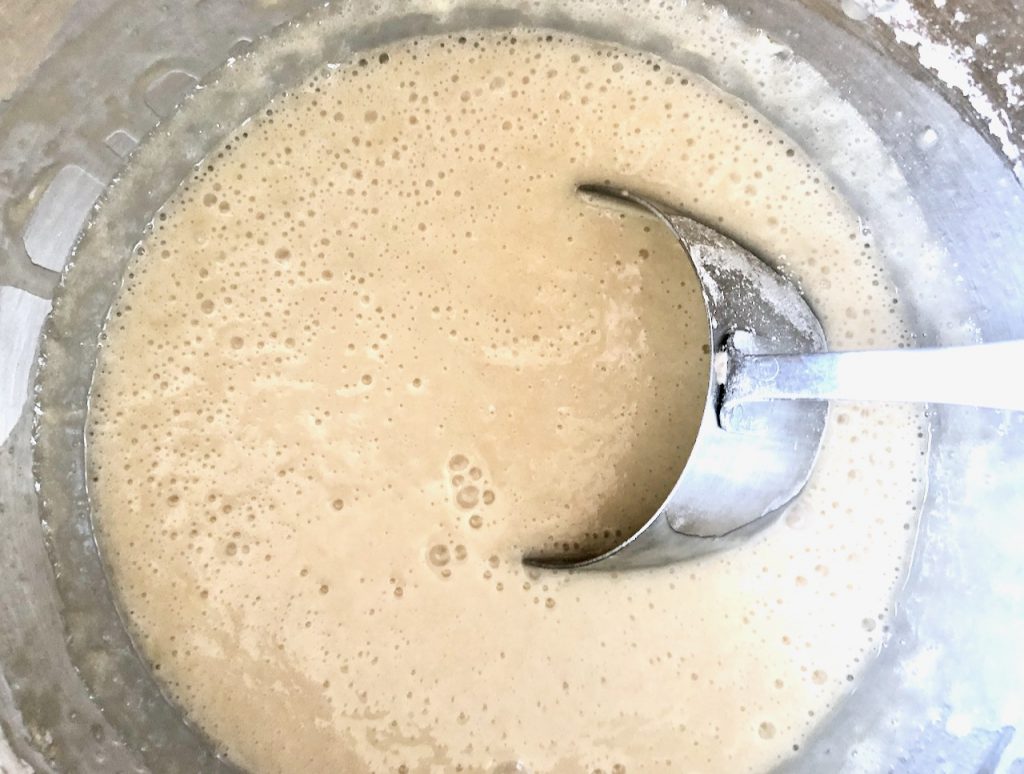 Preheat the oven at 400° F and prepare a baking sheet by using parchment paper or spraying with nonstick spray. Whisk the dry ingredients together until well incorporated. Then add the wet ingredients, including any zest or shredded coconut (optional). My butter was almost melted, but it turned out fine. This recipe is very forgiving!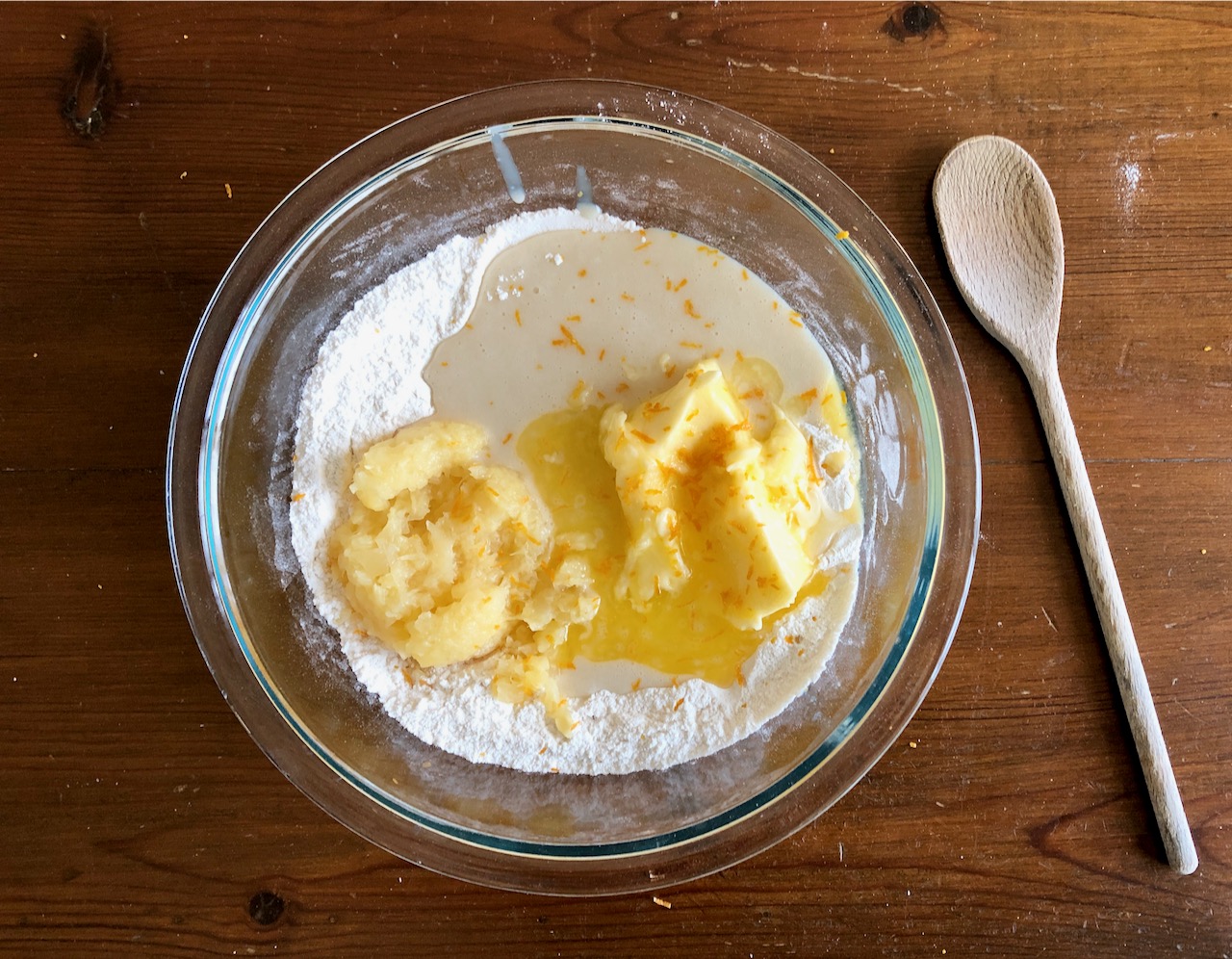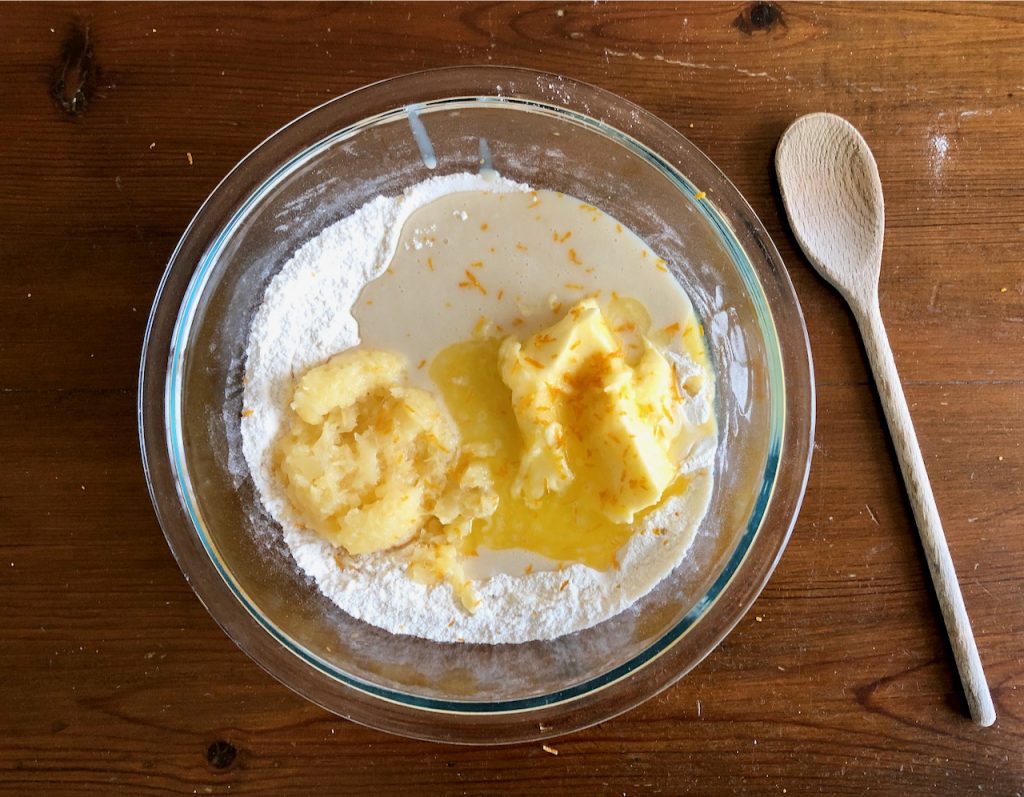 Mix until the dough pulls away from the sides and holds together in a ball. Turn onto a floured surface and form into a ½-inch thick round disc.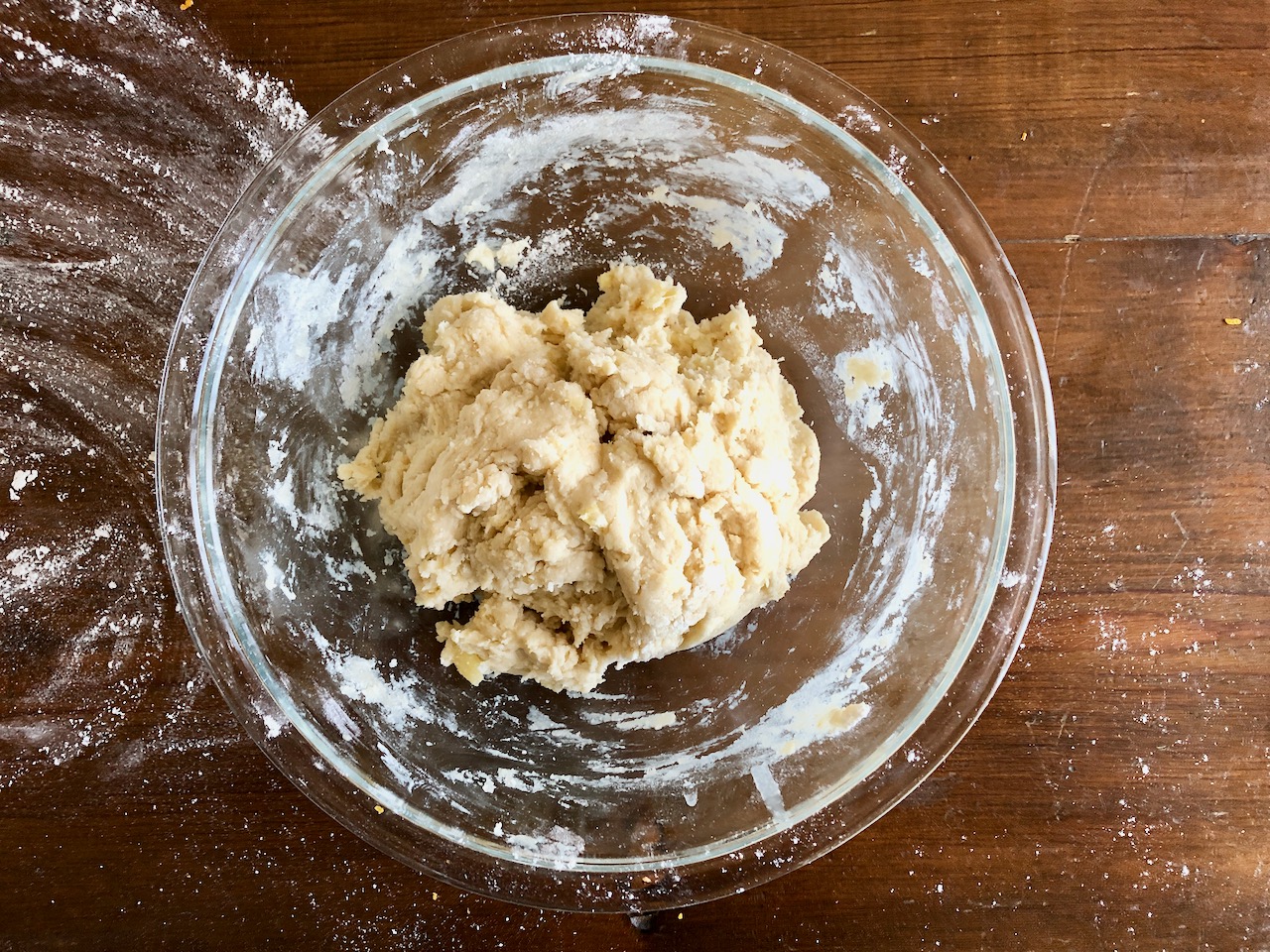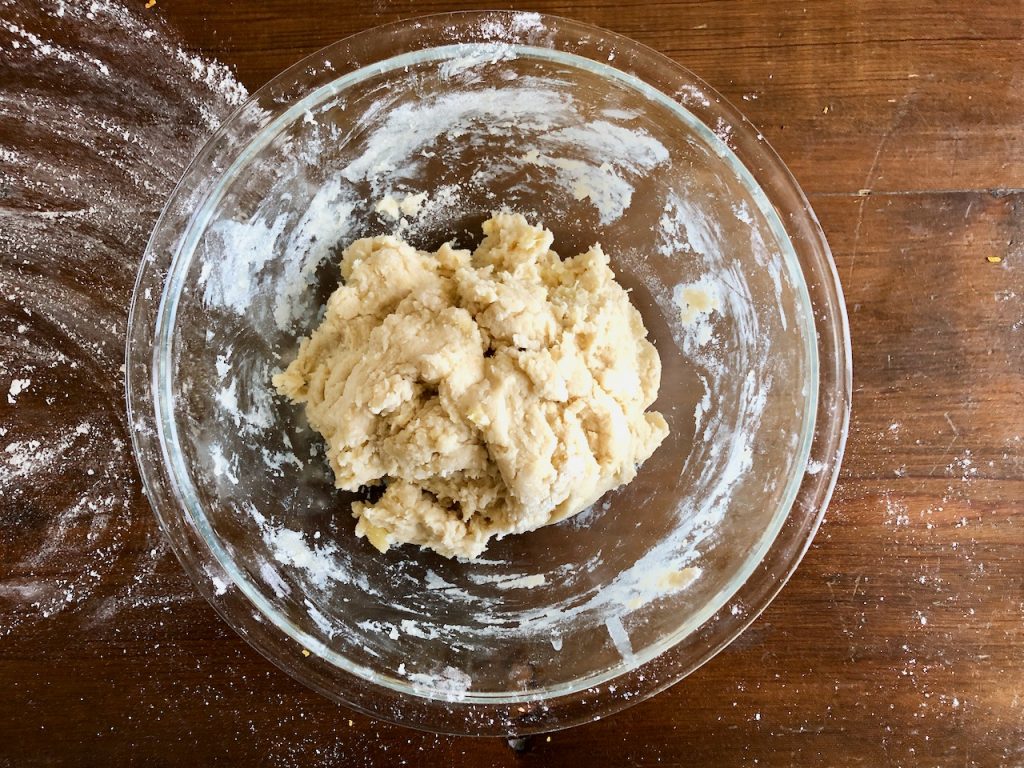 I used the 2½-inch scalloped biscuit cutter to make 8 large scones, and the 1-inch round biscuit cutter to make 14 small scones. Don't forget to dip your biscuit cutter in flour each time for easy release.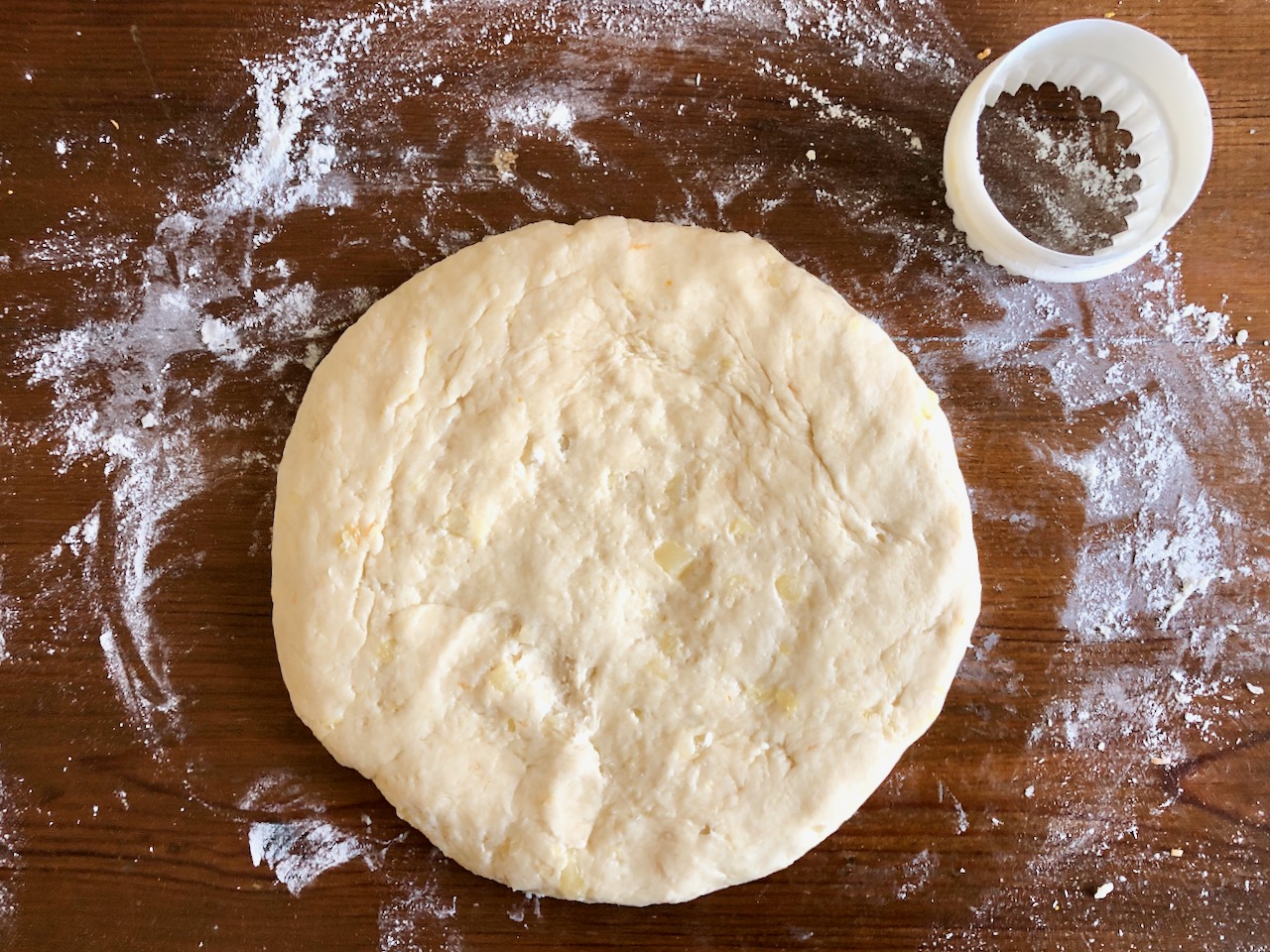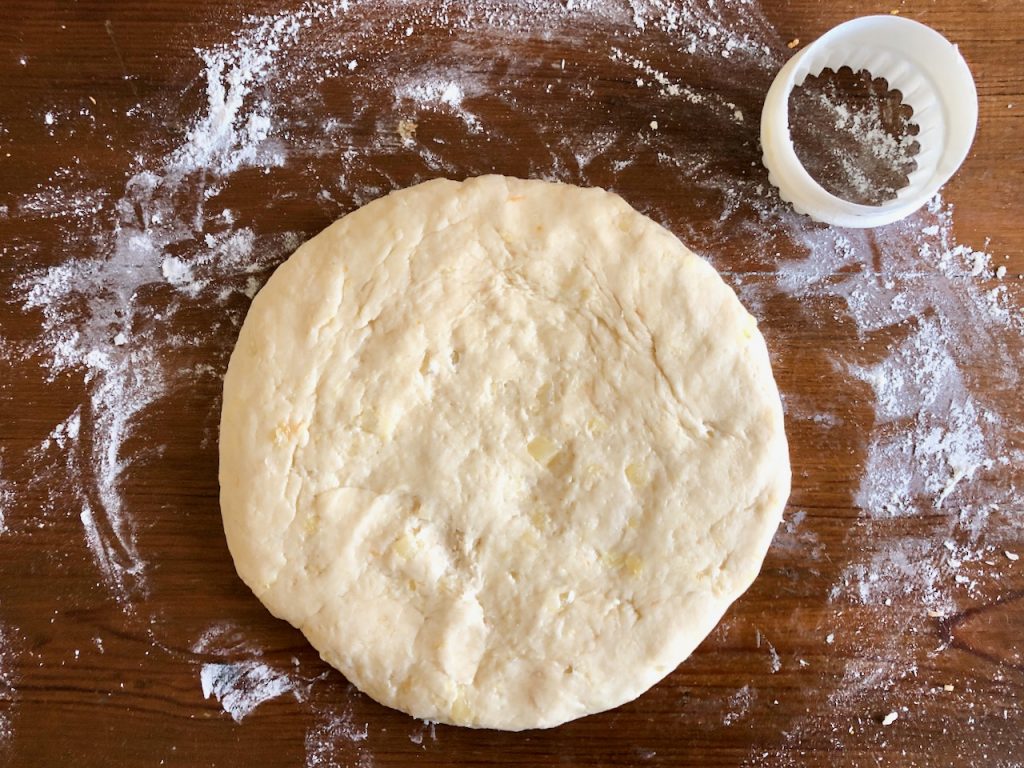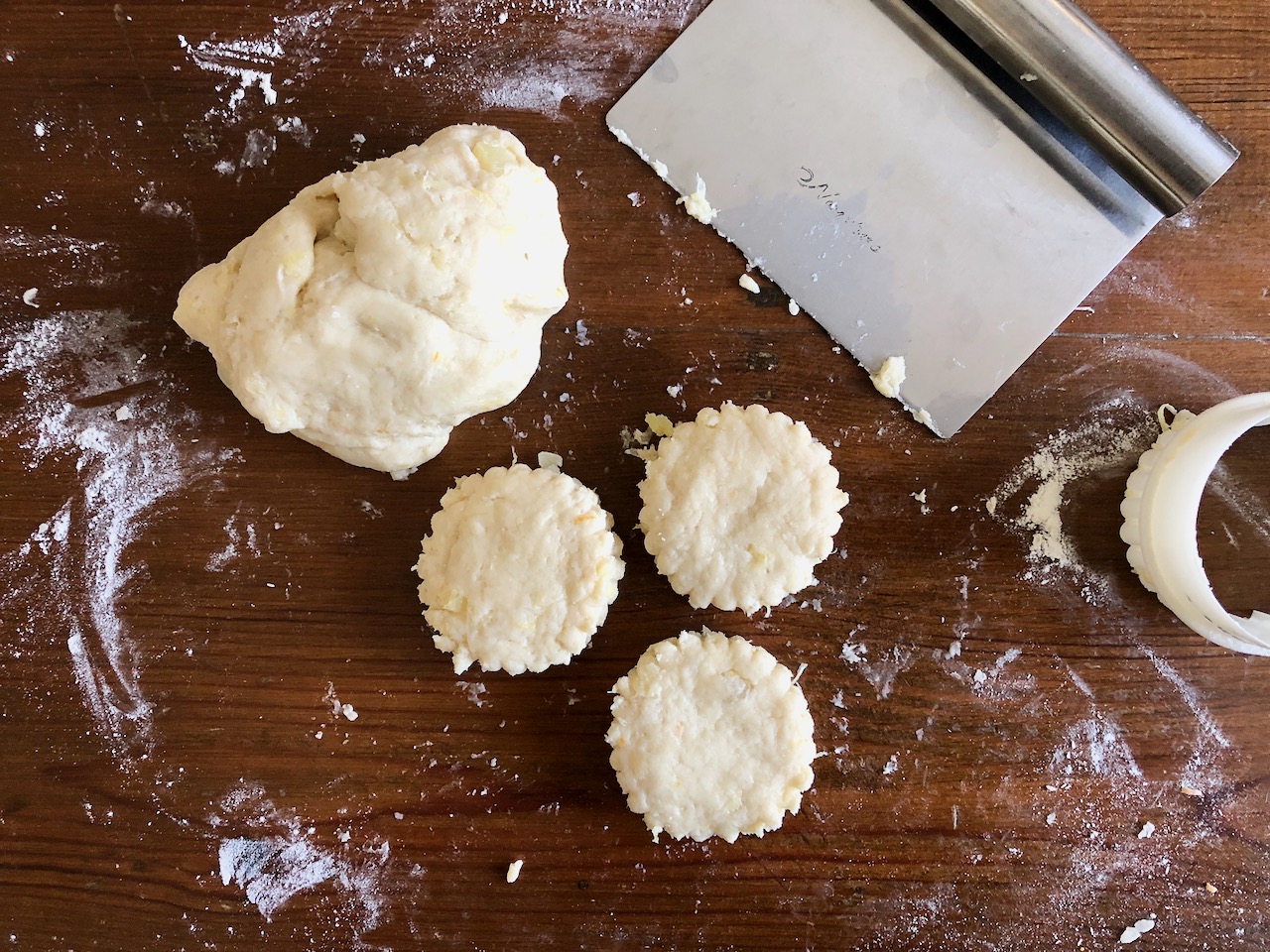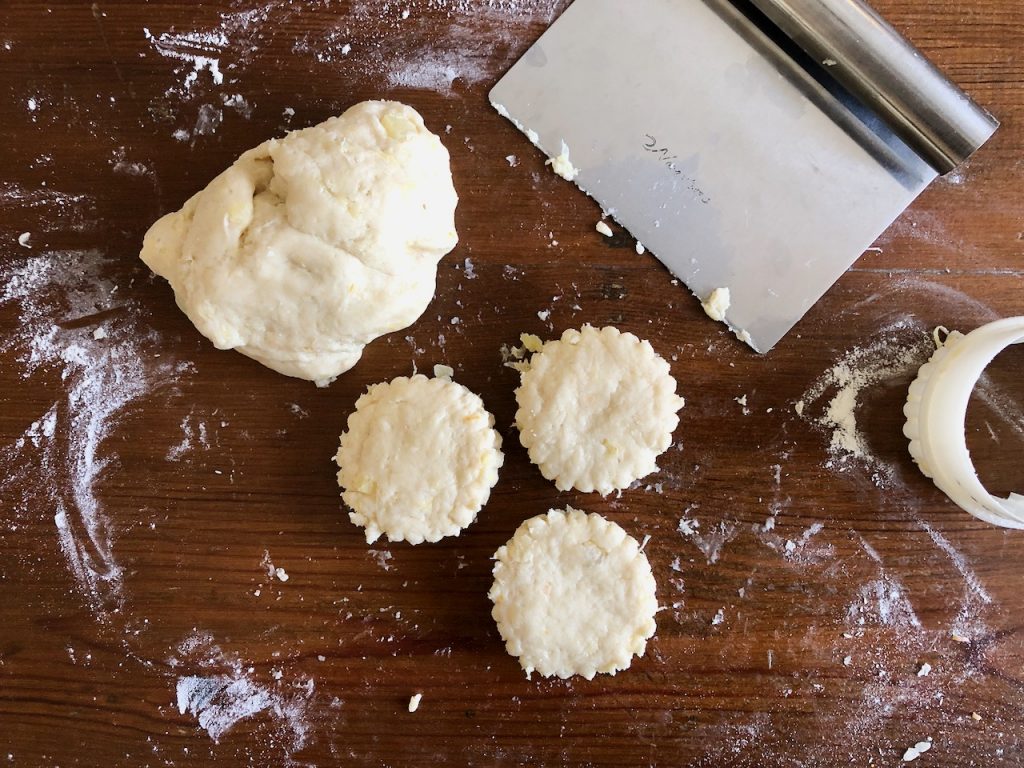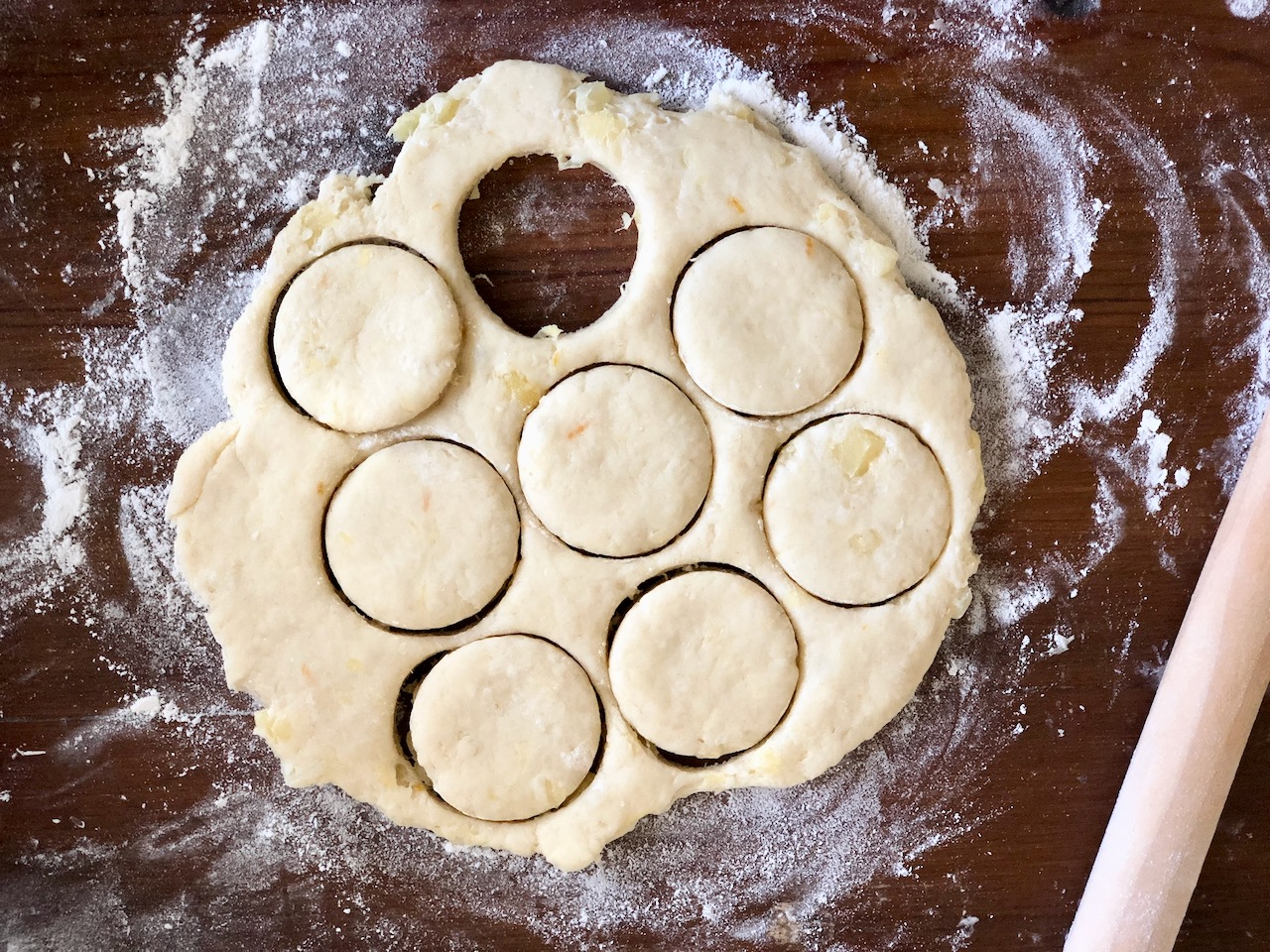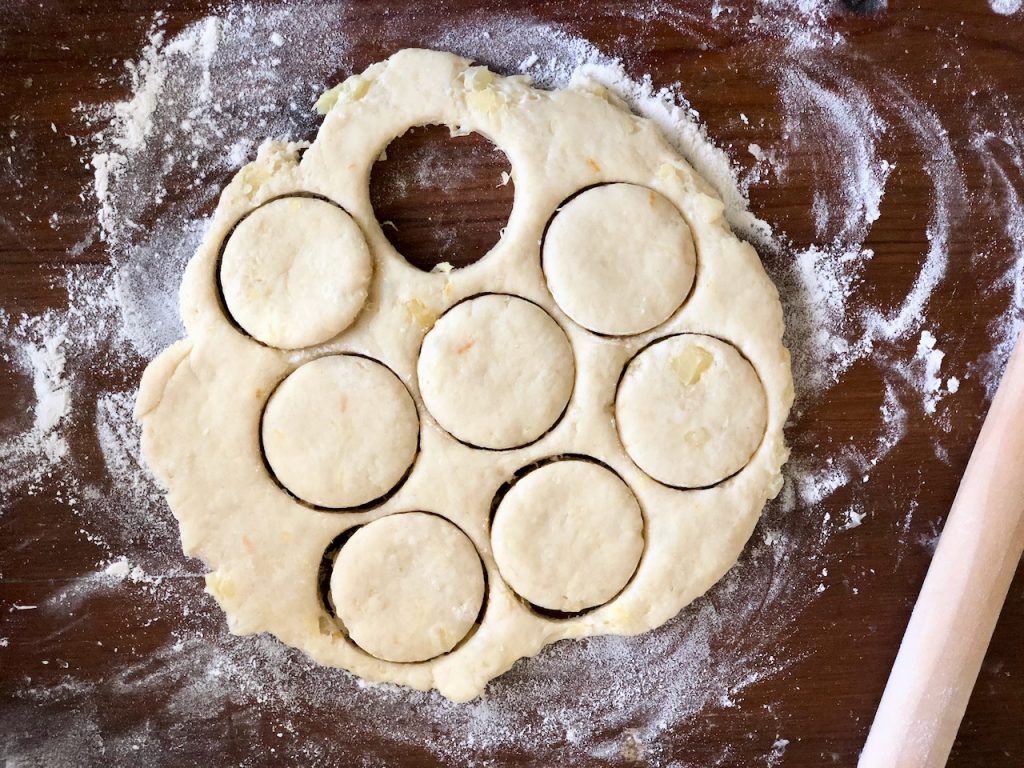 I baked the larger scones for 15 minutes, and the smaller ones for 10 minutes. Remove from oven when gently browned.
Allow to cool, and then drizzle with the Pineapple Glaze. So. Good.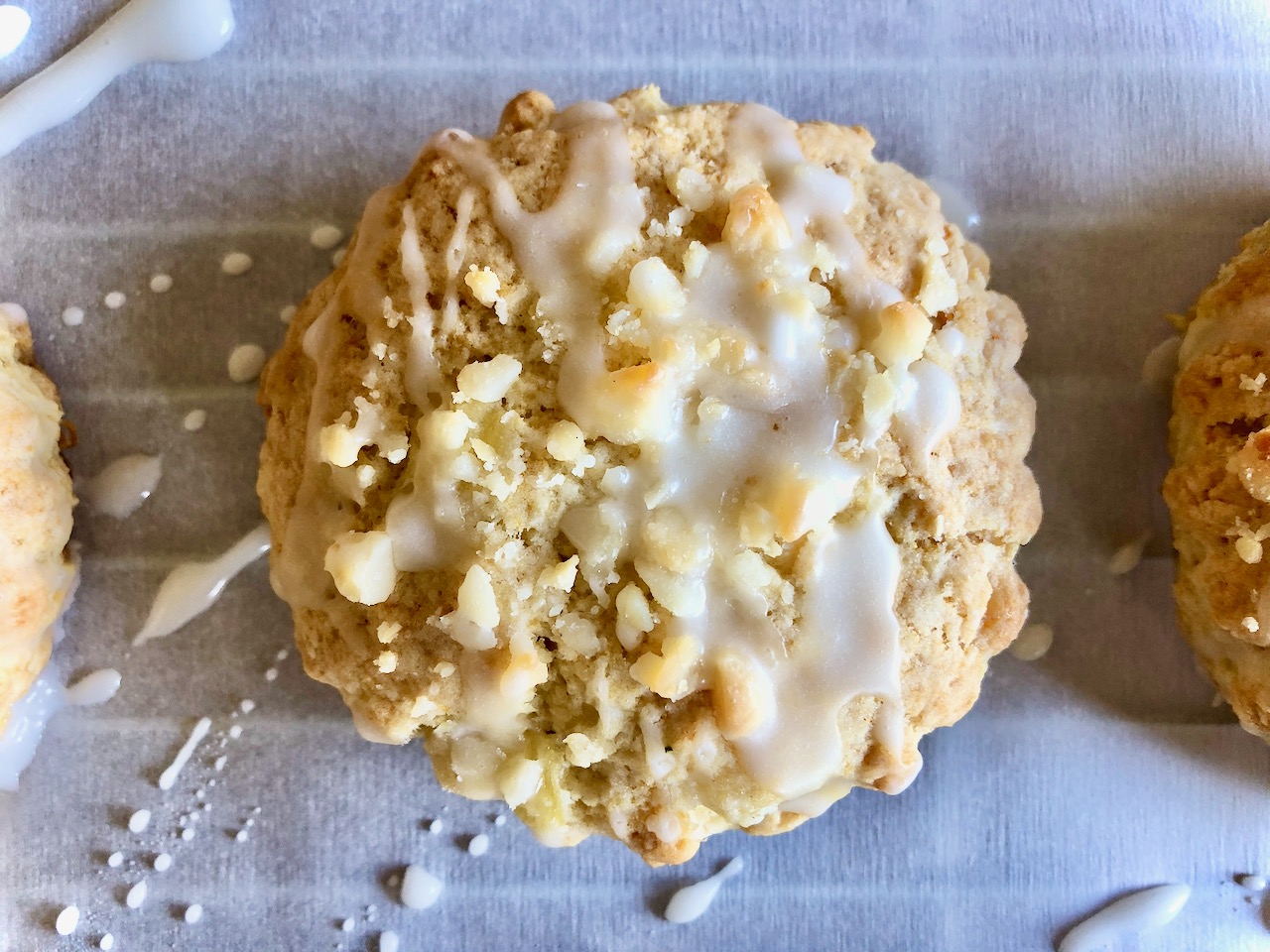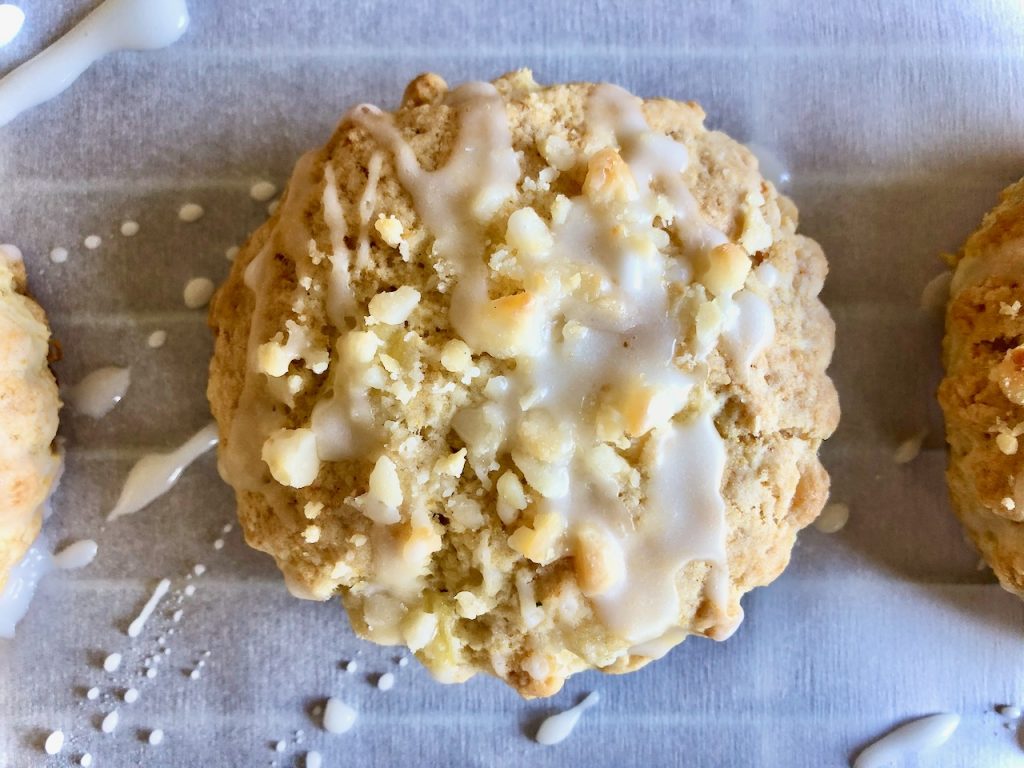 I can't wait to hear what you think about these Pineapple Macadamia Nut Amish Friendship Bread Scones!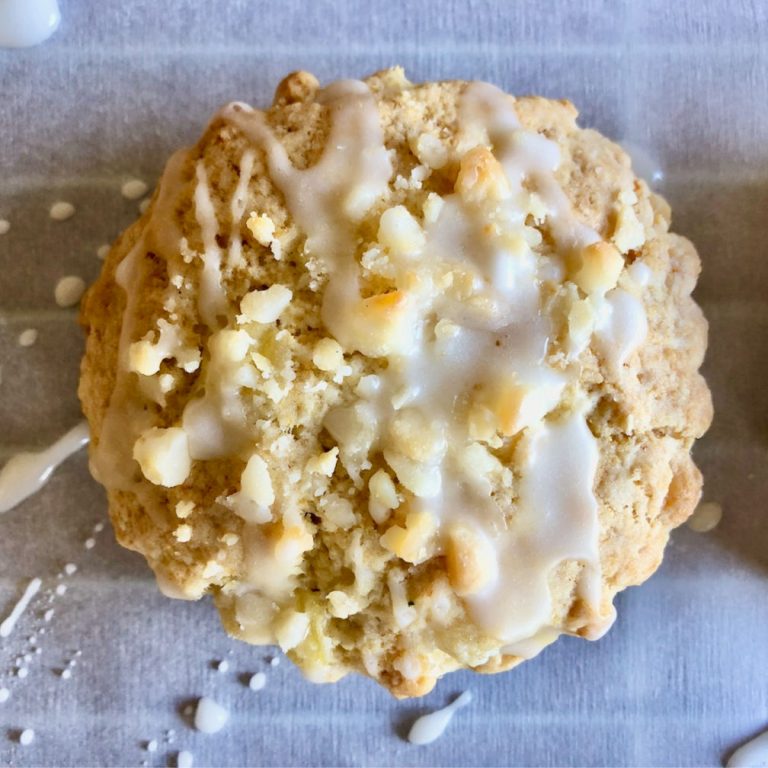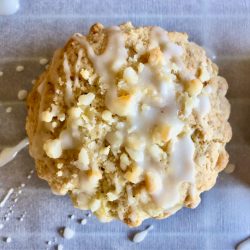 Pineapple Macadamia Nut Amish Friendship Bread Scones
Light and bursting with flavor, these Pineapple Macadamia Nut Amish Friendship Bread Scones offer a tropical twist to breakfast time, snack time, tea time, anytime.
Instructions
Preheat oven to 400° F (204 °C). Line a baking sheet with parchment paper.

Prepare topping: toss chopped macadamia nuts with 1 tablespoon sugar. Set aside.

In a large bowl, whisk flour, sugar, baking powder, baking soda, and salt until well incorporated.

Add starter, butter, and crushed pineapple. Add zest and/or shredded coconut if using.

Stir until just incorporated and the dough holds together, pulling away from the sides.

Turn onto a floured surface and knead 2-3 times. Shape into a ½-inch disc.

Cut the dough using a floured 2½-inch biscuit cutter and place 1" apart on a prepared baking sheet.

Brush with milk and top with chopped macadamia nuts.

Bake for 15-18 minutes, until light golden brown.

Cool for 10-12 minutes then drizzle with Pineapple Glaze.

ENJOY!
Notes
Make sure the macadamia nuts are evenly chopped with no large chunks. Larger chunks will burn easily.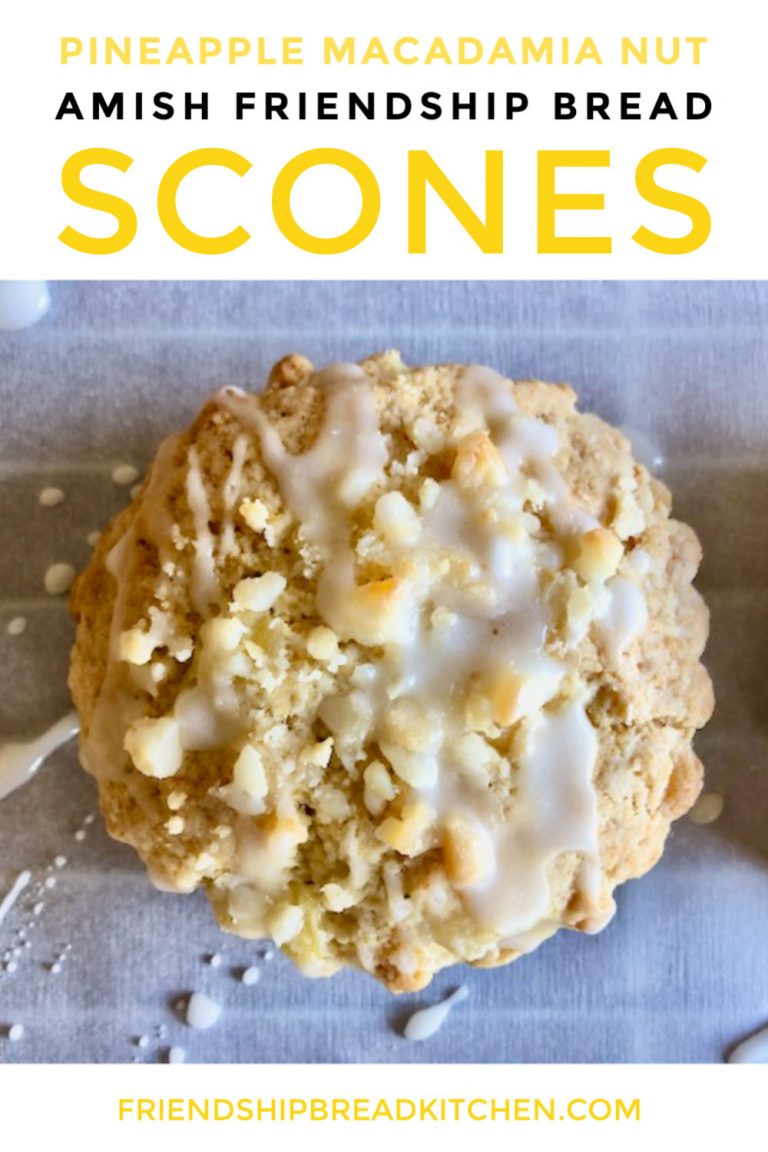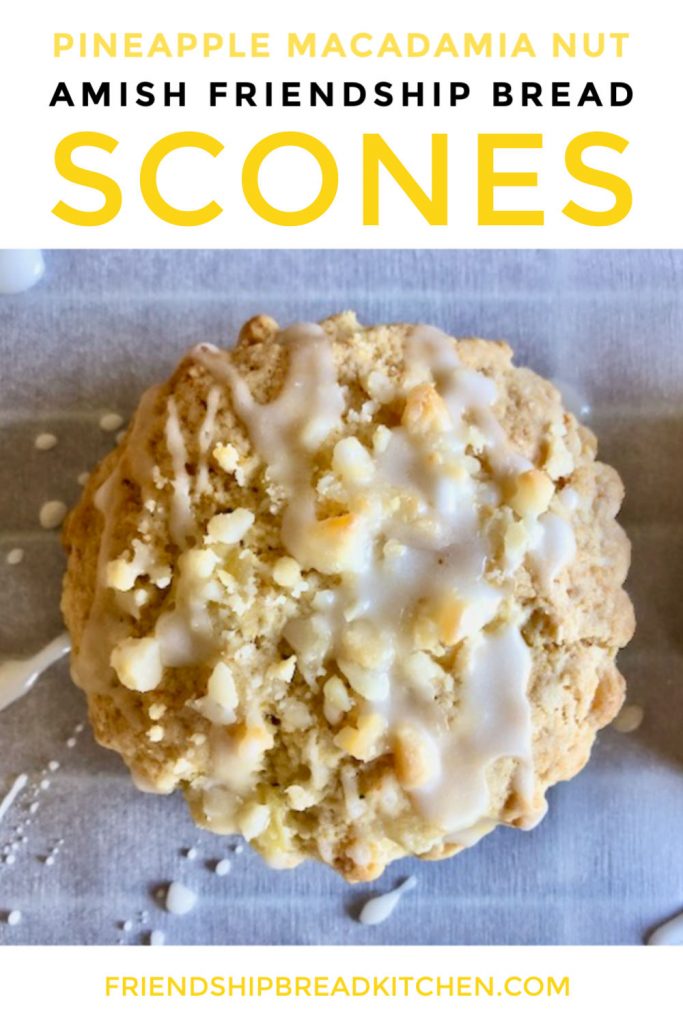 >> Have you tried this? Share your best pic with us or leave a comment below and let us know how it worked for you!