This recipe for Pumpkin Cheesecake Amish Friendship Bread is courtesy Elizabeth Thums, and brings together two great flavors for autumn: cheesecake and pumpkin.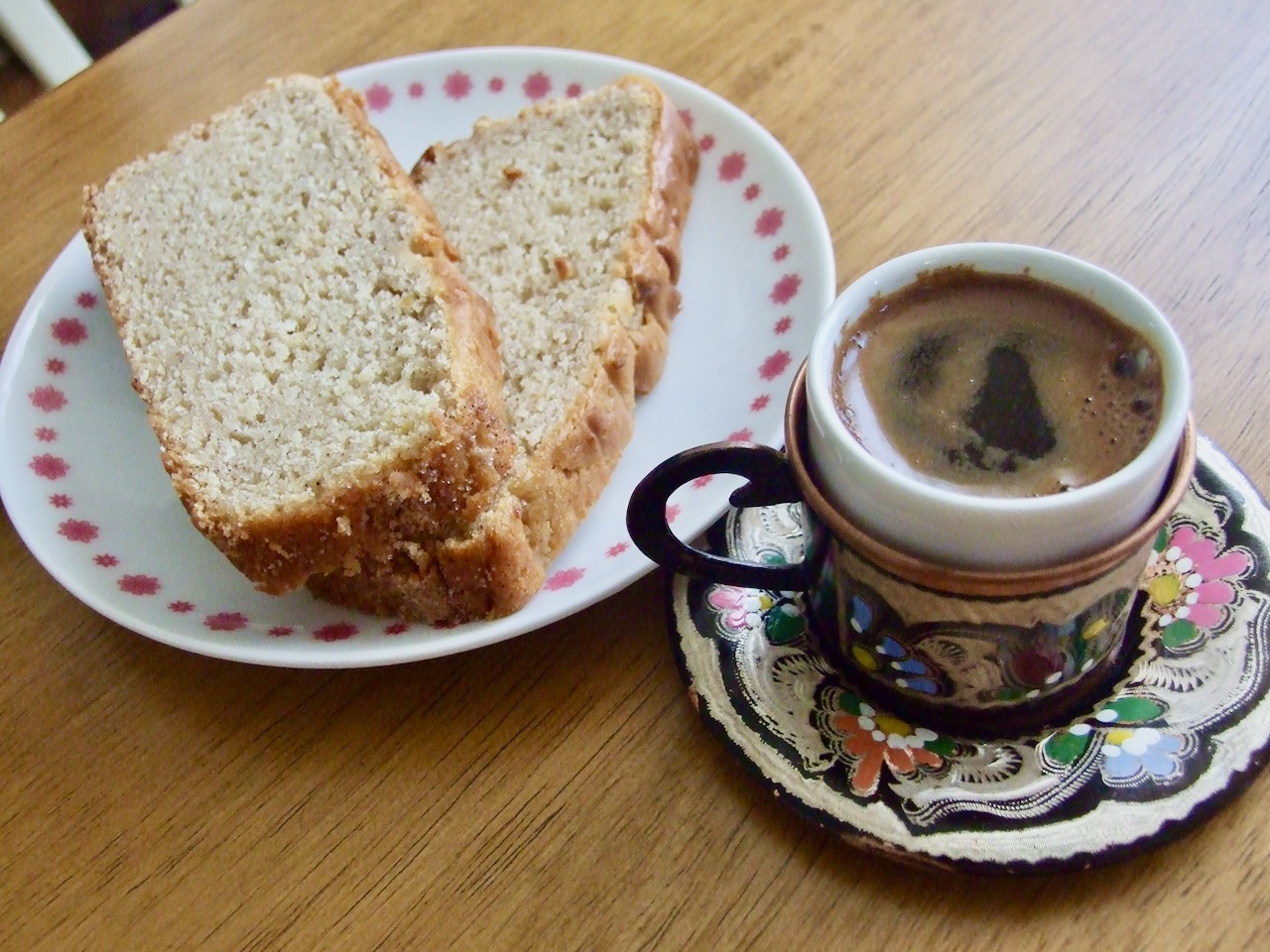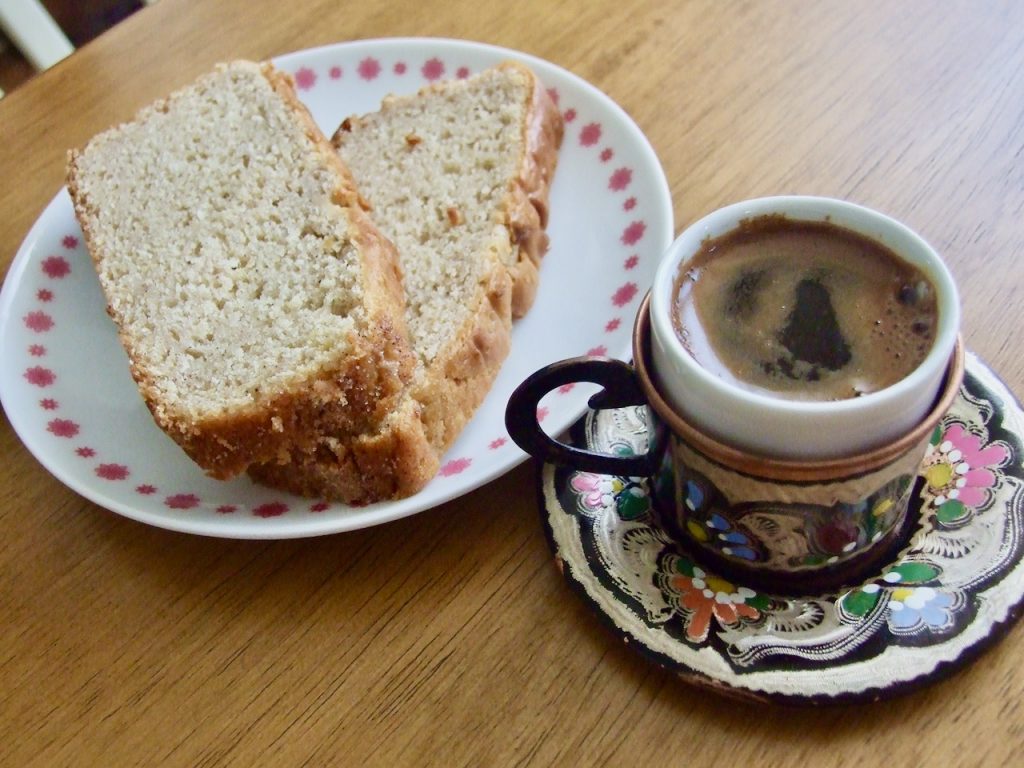 This recipe post contains affiliate links, so if you click and/or make a purchase, the Friendship Bread Kitchen may earn a small commission at no additional cost to you.
The cheesecake flavor comes from the cheesecake instant pudding mix, but if you can't find any, you can beat softened cream cheese and sour cream into the batter. (If you're on the fence with the "should I use instant pudding or not" in your Amish Friendship Bread, this post might help.)
This recipe yields two loaves, and it's a great fall treat, though it's easy enough to make year-round. If you like to bake for others, this makes a great edible gift. Some people say the texture reminds them of a pound cake (which, yes, is next on my list to adapt using 1 cup of Amish Friendship Bread starter)–it's moist with a tight, tender crumb. Serve it warm or with whipped cream and berries.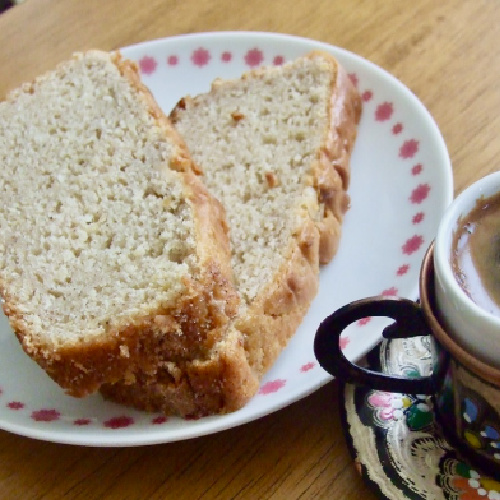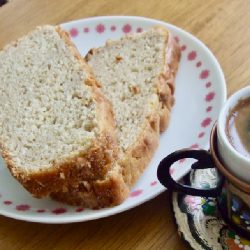 Pumpkin Cheesecake Amish Friendship Bread
This creamy Pumpkin Cheesecake Amish Friendship Bread makes the perfect autumn treat.
Instructions
Preheat oven to 325° F (165° C).

In a large mixing bowl, add ingredients as listed.

Grease two large loaf pans.

Dust the greased pans with half of the sugar-cinnamon mixture of ½ cup sugar and 1½ teaspoon cinnamon.

Pour the batter evenly into loaf or cake pans and sprinkle the remaining sugar-cinnamon mixture on the top.

Bake for one hour or until the bread loosens evenly from the sides and a toothpick inserted in the center of the bread comes out clean.

ENJOY!
Notes
You can use canned pumpkin instead of fresh pumpkin.
If you can't find cheesecake instant pudding, beat together 8 ounces of softened cream cheese and ½ cup sour cream. Fold into batter in step 2.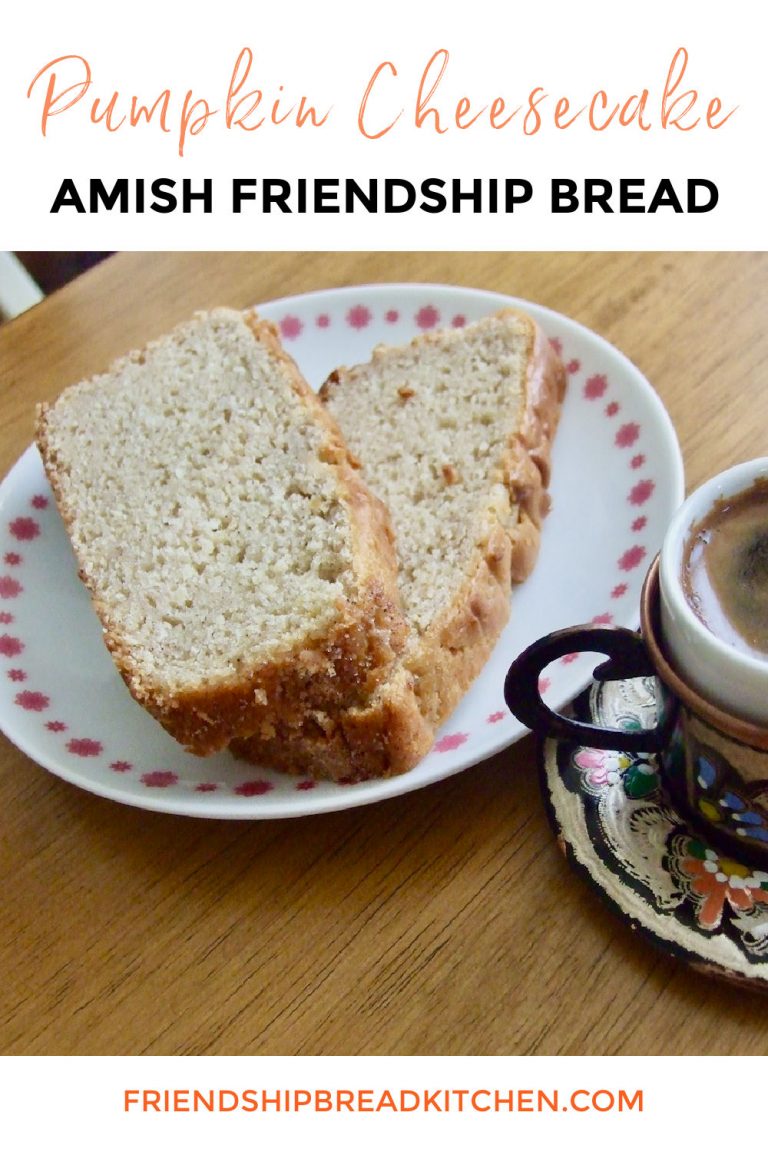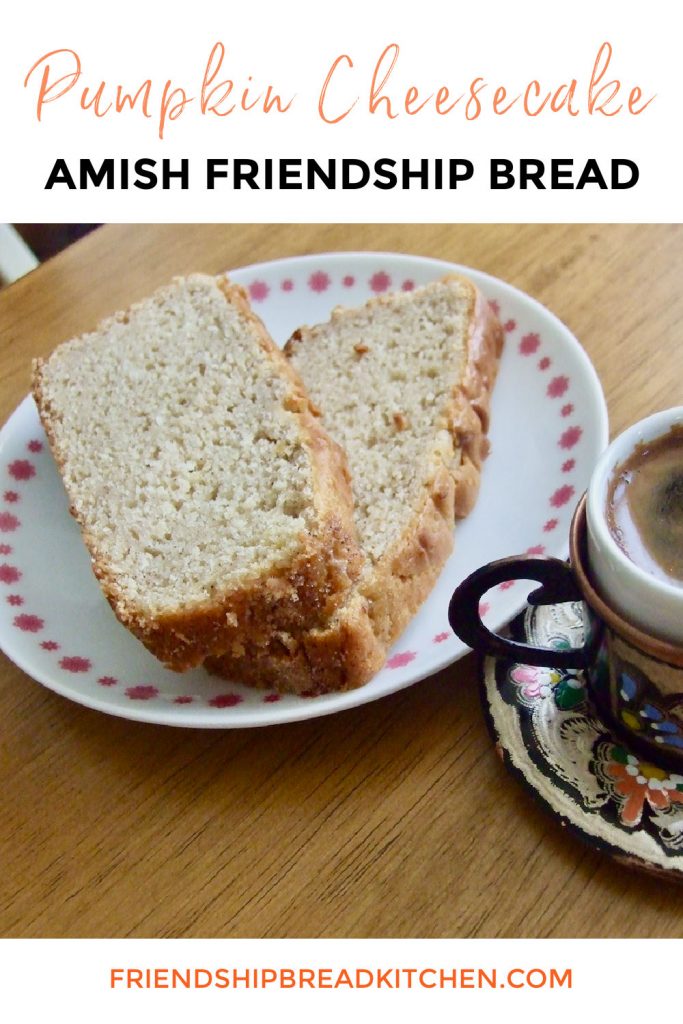 >> Have you tried this? Give the recipe some stars and leave a comment below letting us know how it worked for you!