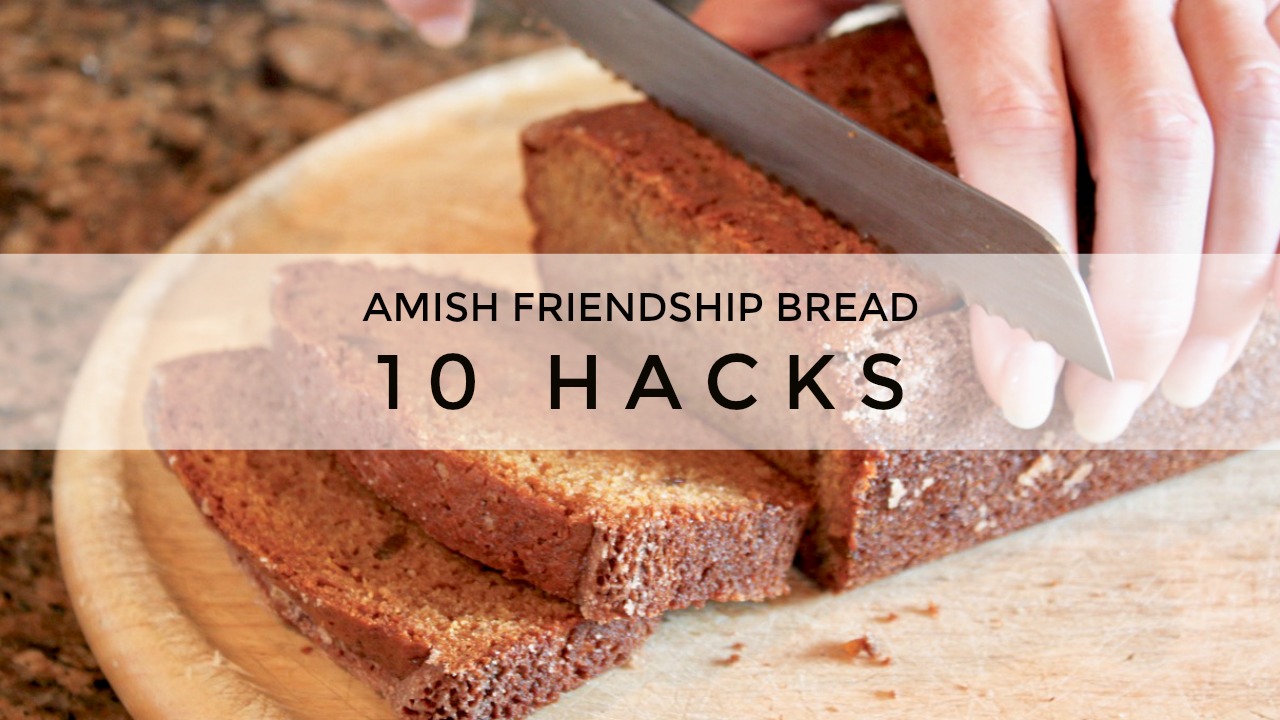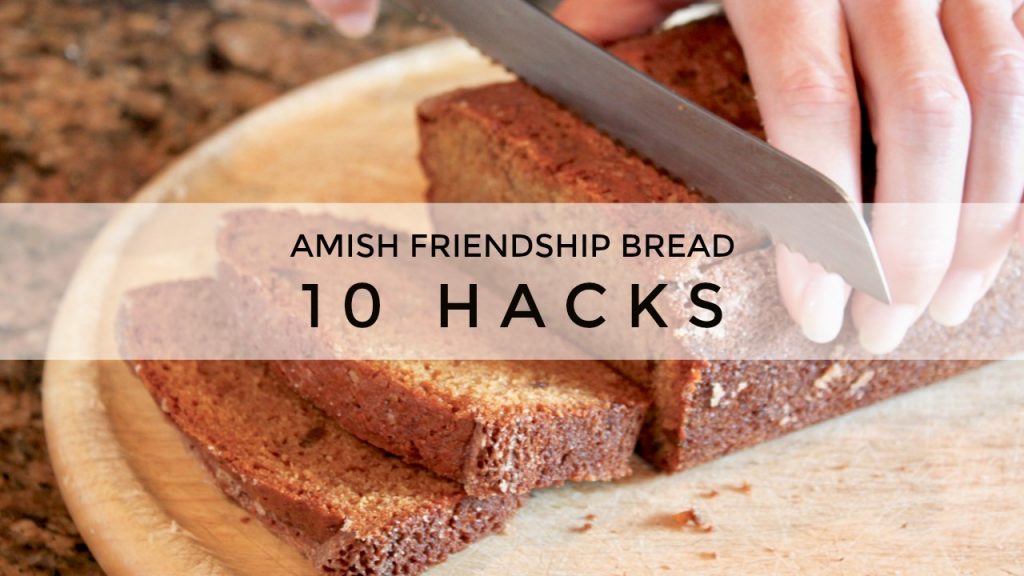 Here are some of my favorite Amish Friendship Bread hacks and short cuts. They're meant to help you out in a pinch, so Amish Friendship Bread is as easy and stress-free as possible.
#1
Problem
It's feeding time but you're out of milk or sugar.
Hack
Use 1 cup water instead of milk; skip the sugar.
You can sub soy milk, almond milk, or rice milk, too. The flour, however, is a must.

#2
Problem
You're going out of town in the middle of a 10-day cycle, but want to bake once you're back. You don't have anyone to babysit your starter while you're gone.
Hack
Pop your starter into the fridge for up to 3 days.
When you get back, remove it immediately and bring it back to room temperature. If it's supposed to be fed while you're gone, feed it before you leave.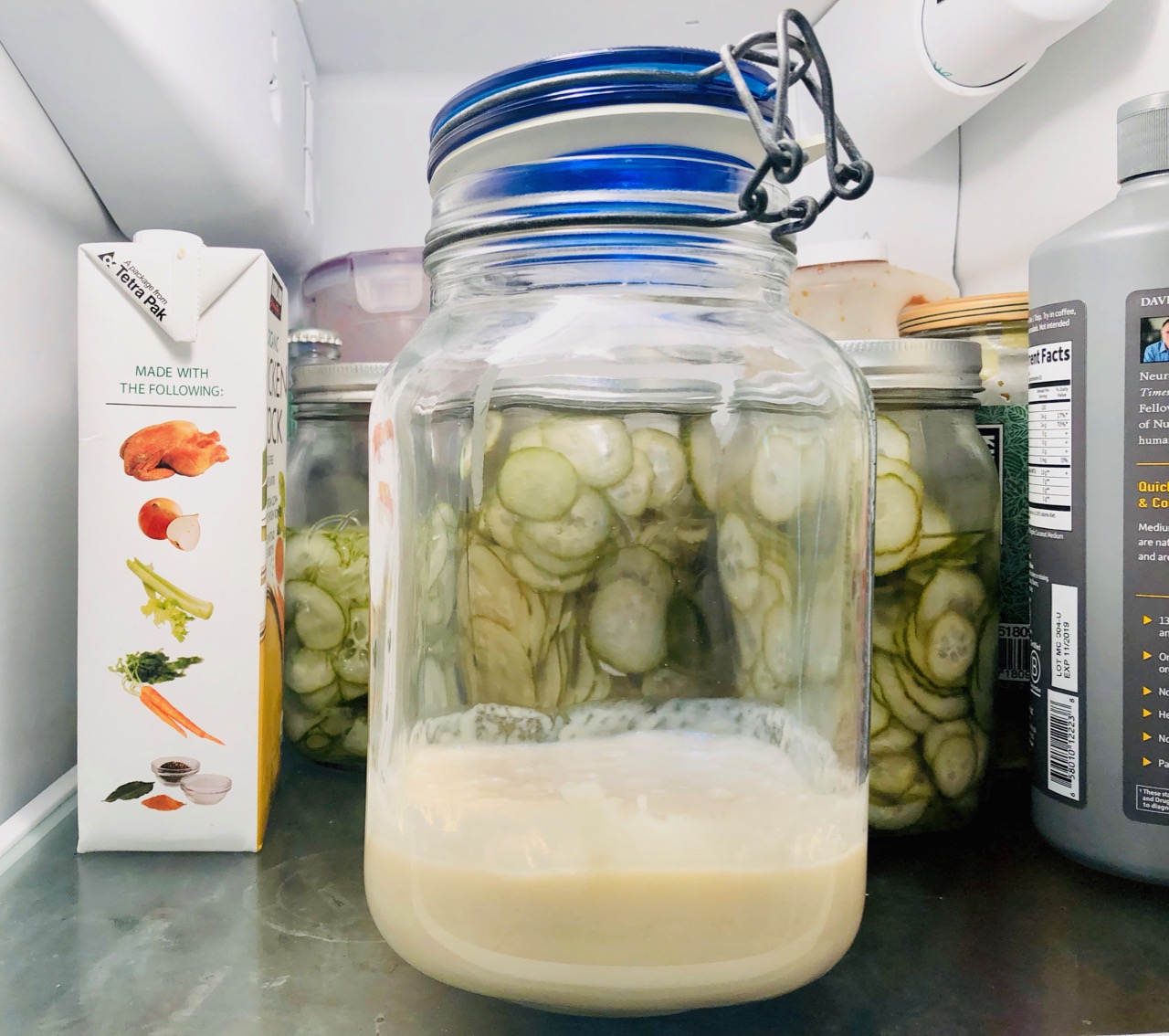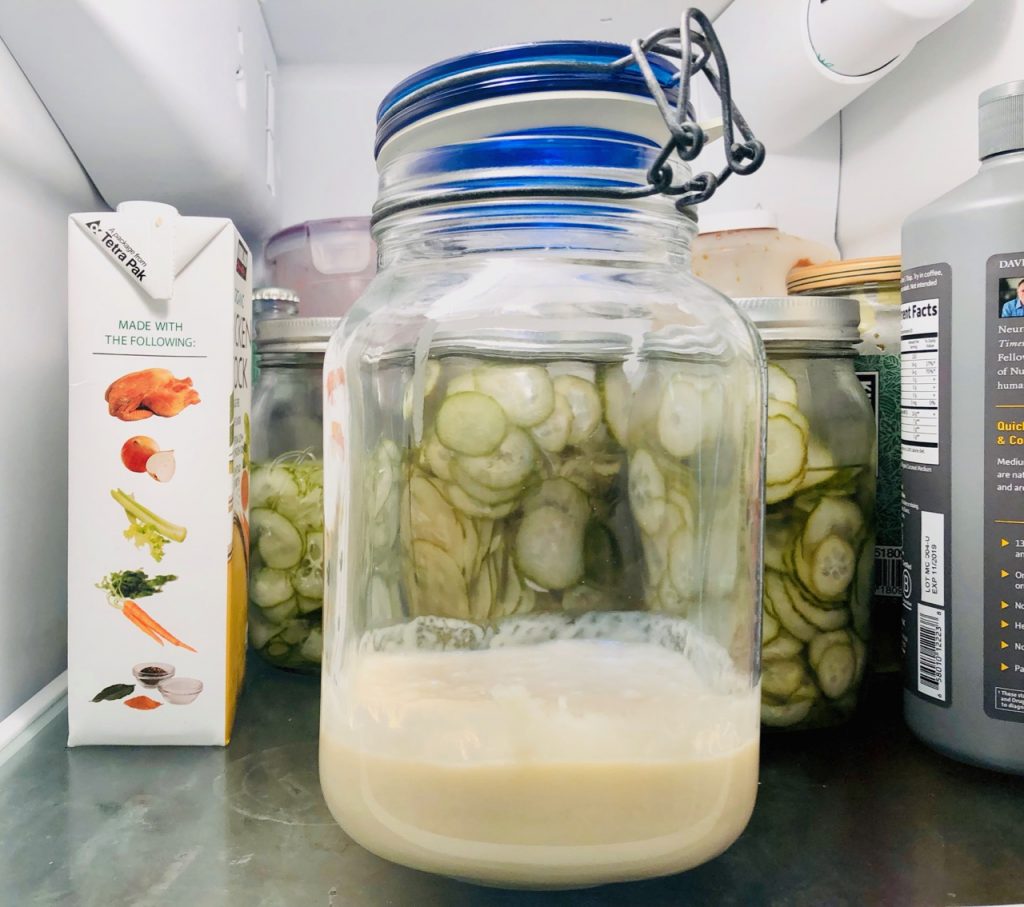 #3
Problem
You're a busy gal (or guy). The starter feeding schedule doesn't work for you.
Hack
Feed a day earlier or a day later. My AFB Planner can help!

#4
Problem
You're a busy gal (or guy). The baking schedule doesn't work for you.
Hack
Bake a day earlier or a day later.

#5
Problem
Your box of instant pudding has expired.
Hack
Skip the pudding. Or make your own.

#6
Problem
You have too much starter and no one to give it to.
Hack
Feed and freeze it.

#7
Problem
Your starter was doing great earlier in the week but now is kinda blah.
Hack
Discard all the starter except for 1 cup and give it a Day 6 feeding.
Place it in the oven with the temperature set to WARM (if your oven doesn't do this, warm up your oven and then turn it off and put the starter in when it's not hot to the touch).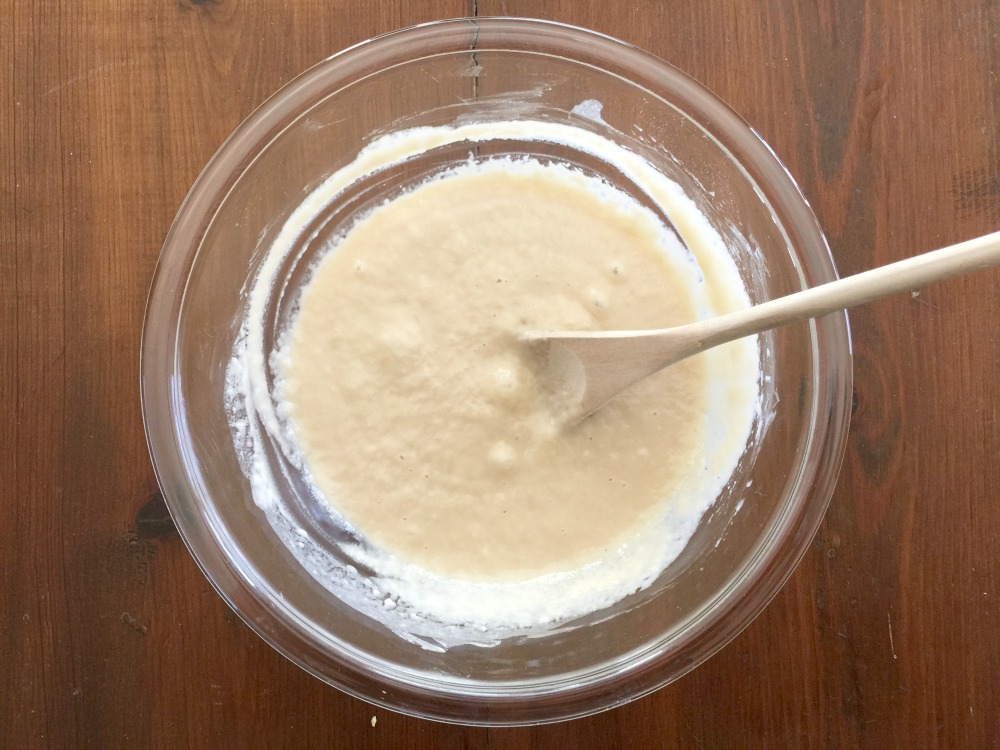 #8
Problem
You don't have time to make the starter but you really want some Amish Friendship Bread.
Hack
Try this No Starter recipe.

#9
Problem
You baked up a storm but can't eat all your Amish Friendship Bread before it spoils. You love it so much you don't want to share it with others. (Scenario 1)
Hack
Freeze the bread.
Wrap it in freezer paper, aluminum foil, plastic wrap, or a Ziplock bag (the better you wrap it, the longer it will keep). It thaws in minutes and slices easily. Eat right away or pop in the toaster.

#10
Problem
You baked up a storm but can't eat all your Amish Friendship Bread before it spoils. You love it so much you don't want to share it with others. (Scenario 2)
Hack
Share it with others anyway. ♥