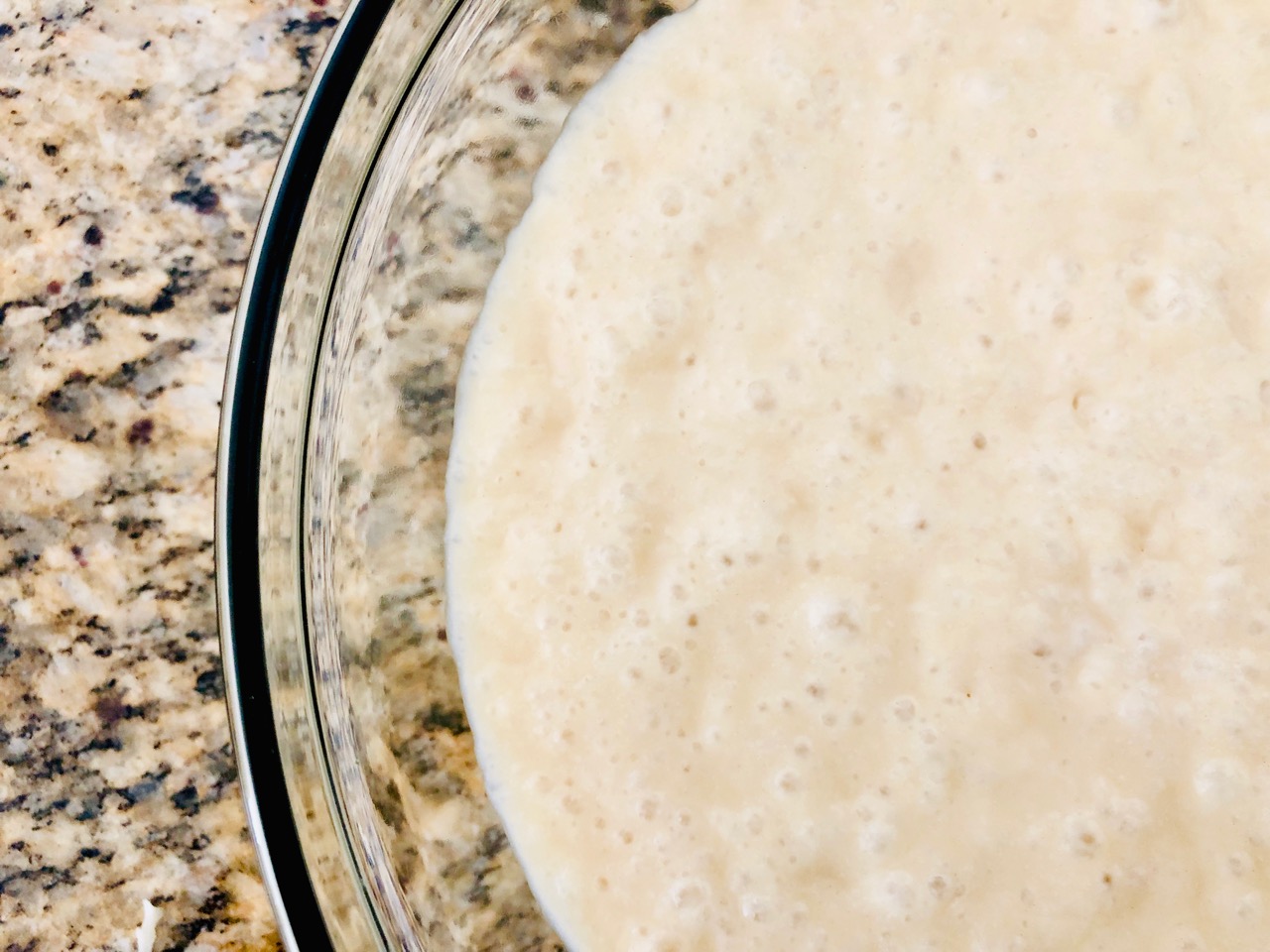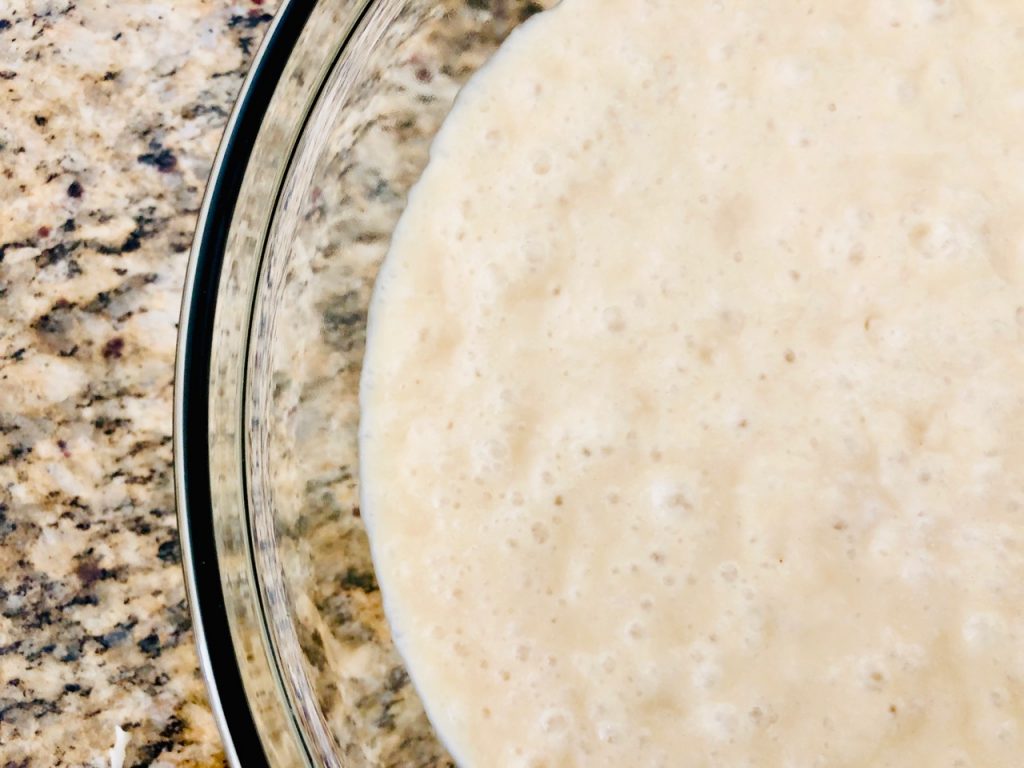 If you've fallen in love with Amish Friendship Bread and the many recipes you can make with the starter, you may to want to keep an active starter on your counter at all times.
Why some starters make it, and others don't
From time to time, I'll hear from someone whose once-thriving starter has fizzled out. Once that has happened, sadly, there's no getting it back. When you've put a lot of time and energy into growing a starter, this can be super discouraging. Follow the steps below, and you'll have a healthy starter that will last for years.
First things first: you'll need to graduate from a plastic bag to a large glass mixing bowl or jar. Read this post on what kind of container you should use. This ensures that you're able to mix the starter well and that it's getting lots of air (note: do not seal the lid tight. We hook the latch to help manage potential spillage but don't close it all the way so air can travel in and out). Here's the jar we use at the Friendship Bread Kitchen, the Bormioli Rocco Fido Square with Blue Lid:



Size matters! This container is almost 68 ounces, about half a gallon or 8 cups. Anything smaller risks spillage if your starter gets really happy (and for some reason, this always happens when you're asleep). I learned this the hard way.
The actual volume of the starter (above) is about half of what you're seeing. Once stirred, it went back down to about 4 cups, so you want to make sure plenty of room for it to get bubbly and frothy, especially after a feeding. I've learned to keep my overall stater volume to no more than 1 to 3 cups, because if you're regularly feeding it at the and, as you probably know, it won't be long before you will have starter coming out of your ears. Ultimately the size of the container is up to you, but these jars are just the right amount for me and the Friendship Bread Kitchen.
How much starter is too much starter?
Which brings us to the question of how much starter should you keep on hand. Remember this: you have to feed your starter regularly with the right proportions of milk, flour and sugar. The 10-day instructions assume you are starting with a single cup of starter. However, I know people with a jar on their counter that contains 6+ cups of starter, but they feed it the same amount as they would a single cup of starter. In other words, you may not be feeding your starter enough. The poor thing's starving! This is one of the surest ways to start killing off your starter. By accident, of course.
If your starter isn't being fed enough (1 cup each of flour, sugar, and milk to every 1-2 cups of starter), your starter might grow for a while but it won't thrive, and it will eventually die out. There just isn't enough new flour, sugar, and milk to go around. Let's assume you have four cups of starter in your jar. In order to feed it at the proper ratios, you would need to add (max) 4 cups of milk, 4 cups of sugar, and 4 cups of flour. And then the next week, you'd have to add even more! I think we're going to need a bigger boat, people. Want to know what happens when you have too much starter? You can read about it in my novel, Friendship Bread (Ballantine Books/Random House). It can get out of hand pretty fast.
To ensure you have a healthy and hardy starter, your need to regularly reduce the volume down to 1 to 3 cups every week. You can bake, give away, freeze the extra starter, or discard it. What's remaining will be your new base.
To recap:
Maintain your starter in a good-sized glass or porcelain container, mixing bowl, or jar.
Your existing starter should be no more than 2-3 cups and already healthy and bubbling.
Stir daily.
Once a week, you need to feed your starter. Here are the ratios I use:

If you have 1 cup of starter, add 1 cup each of flour, sugar, and milk.
If you have 2 cups of starter, add 1½ cup each of flour, sugar, and milk.
If you have 3 cups of starter, add 2 cups each of flour, sugar, and milk.

Mix well and then immediately remove or discard enough starter so you only have 1-3 cups remaining in your container. For the starter you removed, you can freeze it, give it away, bake with it, or discard it.
Repeat steps 3 through 5 every week, and soon you'll have a hardy, thriving starter!
Reducing your starter
If you need to reduce the amount of starter you keep on your countertop, here's a tutorial on how to do that.