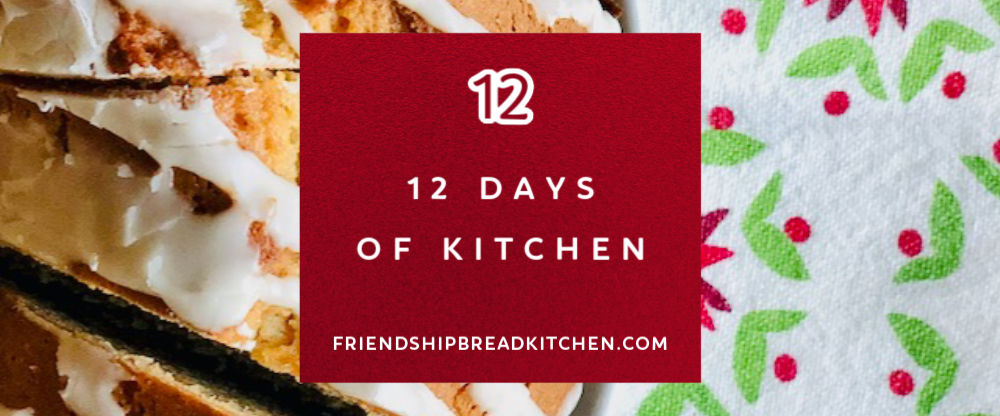 Day 12: December 19, 2019 Tuesday
Welcome to Day 12 of the 12 Days of Kitchen Holiday Giveaway! This is it … the last and final day. It's been fun, but whew!
You'll have until tomorrow, December 19, 2019, at 9:00 pm PST to get all your entries in for all 12 Days of Kitchen. Go to the kick-off post to find the links for each day, plus the giveaway items.
The Recipe
Today's featured recipe is a great way to wrap up your holiday baking. Warning: this one's for the big kids!
Get ready to knock the socks off friends and family with this Rye and Ginger Amish Friendship Bread. It tastes even better the next day, when all the flavors have had a chance to mellow and ripen. Try it with a hot cup of coffee or a cold glass of milk … either way, you won't regret it.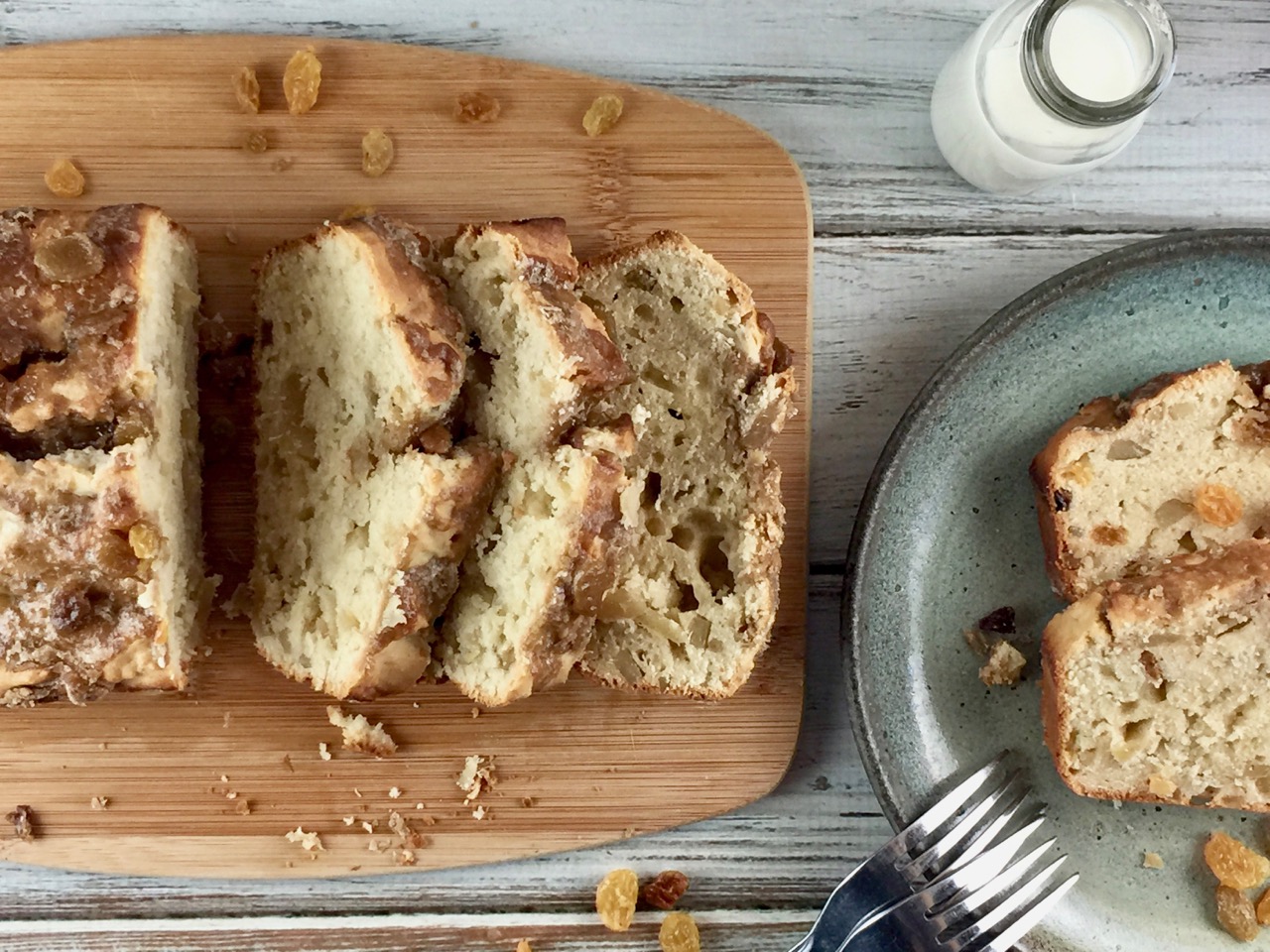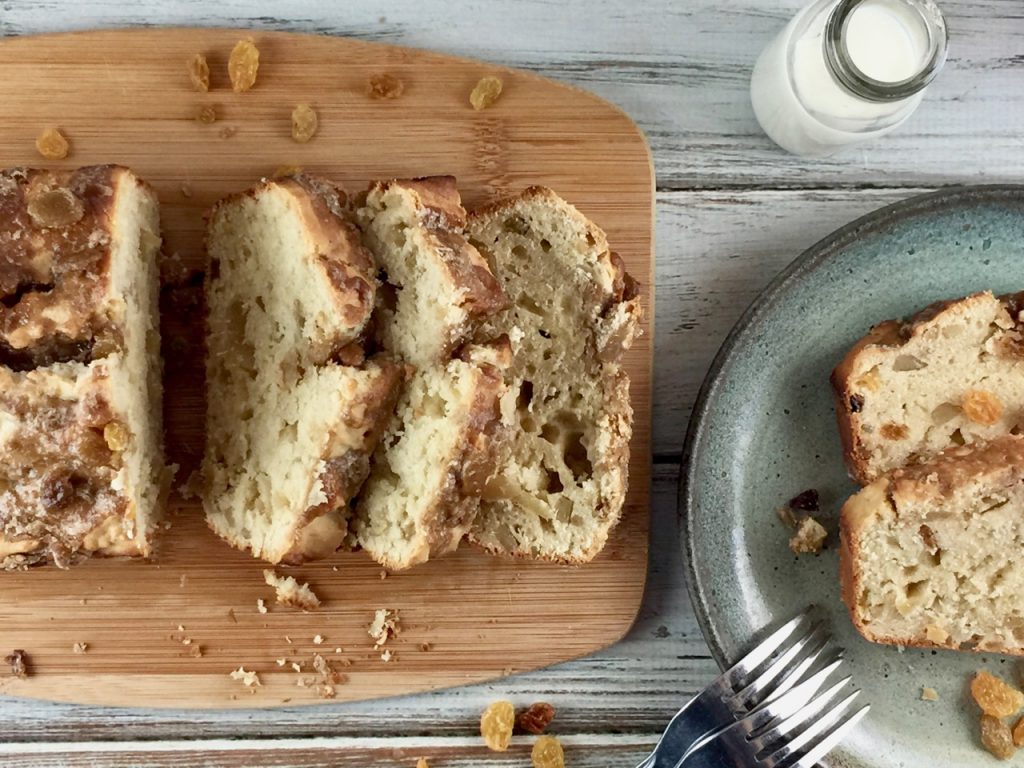 This post contains affiliate links, so if you click and/or make a purchase, the Friendship Bread Kitchen may earn a small commission at no additional cost to you.
Today's Challenge
To enter this FINAL giveaway, (1) leave a comment on the Rye and Ginger Amish Friendship Bread post from December 19, 2019 through December 20, 2019, letting me know if you'd give this recipe a try. If you tried this recipe, who would you share it with? Have you ever baked with alcohol before? If you're alcohol-free, what adaptions would you make? Then (2) come back here and tell me that you've left a comment there, and what you would buy with the gift card if you won. That's all!
One winner will be drawn at random from qualified entries submitted during the dates above. US residents only. Confused? Have questions? For complete rules and guidelines, please check out my 12 Days of Kitchen Kick-off post. The winner will be posted there on December 23, 2019. Good luck!
Today's Giveaway
It's the last day, and to thank you for hanging out with me in the Friendship Bread Kitchen, I want YOU to choose your own gift.
I'll choose one winner from all qualified entries for a $50 Amazon gift card. I have a feeling you're the kind of person that takes care of other people, so take a moment to take care of yourself by getting something for YOU.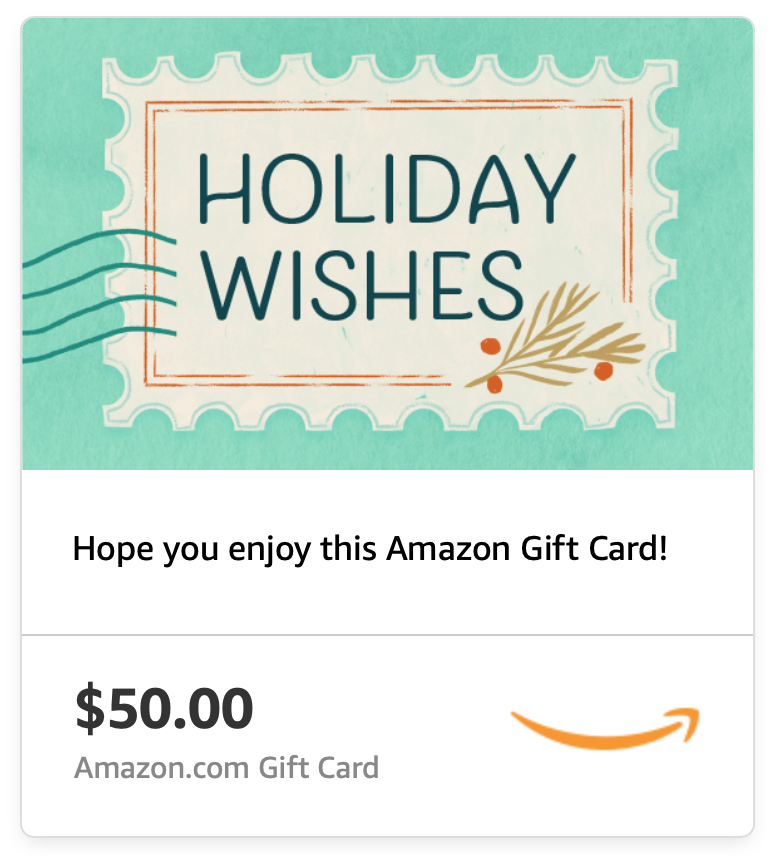 Still scrambling for last-minute gifts? Give a gift card of your own! Click on the link above or go here.
Be notified of the winners
There will be a final reminder tomorrow, and then an announcement on December 23, 2019, with the list of winners. The alerts will stop after December 23, 2019. You can also change your settings or unsubscribe at any time.
Happy holidays and happy baking!