Whenever I post a picture of my Amish Friendship Bread starter on Facebook, you can be sure a flurry of comments will follow.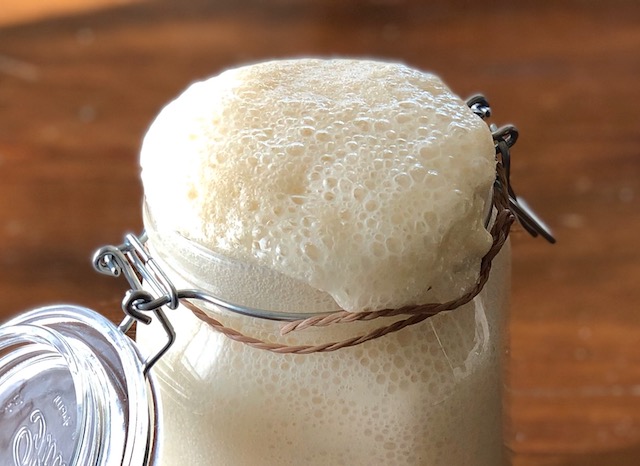 "My starter has never been that bubbly before."
"Your starter photos always show a large foam on top. Mine never gets that way."
"My starter doesn't have the yeast life yours has."
"I've had my starter for years and it's never looked like that."
"I know my starter isn't spoiled but it never has that many bubbles. Ever!"
"What do I have to do to get my starter to look bubbly like yours?"
Before we troubleshoot, let me say that maintaining a starter takes practice. It's why some people are diehard sourdough bakers while others give up. It requires patience, experimentation, and time.
Lucky for us, Amish Friendship Bread starters are easier, but like all sourdough starters they still require a certain amount of care. Most of the recipes in the Friendship Bread Kitchen work with your starter in any state, but some of our featured Amish Friendship Bread artisan loaves and rolls recipes need a bubbly, frothy starter in order to get a proper rise.
The top three culprits for lackluster Amish Friendship Bread sourdough starters
Cool or cold kitchens
Infrequent feeding
Incorrect feeding ratios
1. Cool or cold kitchens
Your Amish Friendship Bread starter doesn't like cold. At all. If you have a cool kitchen, your starter won't be as active and might even begin to go dormant. This is great if you want to store your starter, but not so great if you're hoping to bake in a couple of days.
The ideal temperature for your starter is somewhere in the range of 75-85 °F. For traditional sourdough loaves, it's sometimes higher, up to almost 90 °F. These warmer temperatures support the growth of different yeast strains in your starter. You want to see some bubbles and activity at least once during every feeding period.
If you want to learn more about this, I recommend visiting traditional sourdough websites or checking out a few books from the library. There's a whole science behind it, but the bottom line is this: keep your starter warm.
If your kitchen is cold or drafty, here are some ways to keep your starter cozy:
Store it near a sunny window
Place it in your oven with the oven light on
Place it near a radiator or heating element
Place it near the cooking areas in your kitchen
Keep it well wrapped and place it in the warmest room in your house
If these options aren't practical for you, you may be a fair weather Amish Friendship Bread baker. If so, consider storing your starter for the winter and bringing it out once it warms up again.
>> Need to make an Amish Friendship Bread starter from scratch? Here's the recipe.
2. Infrequent feeding
Regularly feeding your starter can be expensive and challenging. Some folks try to solve this by feeding their starter less frequently, or they just forget, and neither are good for your starter.
Your starter needs flour, sugar, and milk in order to grow. If you don't feed it on schedule, it will turn to alcohol and start to spoil. If your starter starts to separate, it means it's looking for food. Hungry starters are not happy starters.
Your starter needs to be fed every 6 days. I feed my starter every 5 days, and because I live in a warm climate, my starter metabolizes quickly and is usually hungry by Day 5. I also use my starter frequently, so I make sure I always have at least 2 cups on my counter. The minute it dips below, I feed it.
You only want to use starters in your recipes that are healthy and thriving. Need help feeding your starter on time? Check out my brand new Amish Friendship Bread Planner which includes a feeding schedule and fillable chart, calendar, and 50 "At a Glance" recipes that make it easy to bake regularly.
3. Incorrect feeding ratios
Another big issue with maintaining a healthy starter is feeding it properly.
It's simple math: for every cup of starter in your jar, you'll need to add 1 cup flour, 1 cup sugar, and 1 cup milk every 5-6 days. That doesn't sound so bad, does it? Except that after you feed your starter, you now have more of it.
Let's say you're feeding your starter regularly but not baking regularly, so you're not using up your starter as you go. If you feed on schedule (as you should — see #2 above), you'll soon have starter coming out of your ears. Like, A LOT of starter.
Why? Because if you have now 2 cups of starter in your jar, that means the next time you feed it, you'll have to add 2 cups flour, 2 cups sugar, 2 cups milk. Let's pretend you go another 5-6 days. You now have approximately 4 cups of starter in your jar, which means you need to feed it 4 cups flour, 4 cups sugar, and 4 cups milk.
Yeah.
If you're baking once a week, you'll be removing starter as you need it so you'll be able to keep your starter at 1-2 cups at all times. But if you're not baking regularly (and still want to keep a starter on your counter), you'll need to get in the habit of discarding excess starter.
I know this seems like a waste, but healthy starters need to be fed on time and at the correct ratios. Of course the easiest solution is to bake with your excess starter (the cookies and pancake/waffle recipes are a great way to use it up) or to give it away, but if you're not up for either, stir your starter well and discard all but one cup of your starter.
There are some Amish Friendship bakers who underfeed their starters, and it seems to work for them. All I can say is that everybody's starter, and kitchens, are different. Experiment to see what works, but at the end of the day, it's all about taking care of your starter. The flavor will continue to develop over time, and it's cool to have a starter that's been around for a while.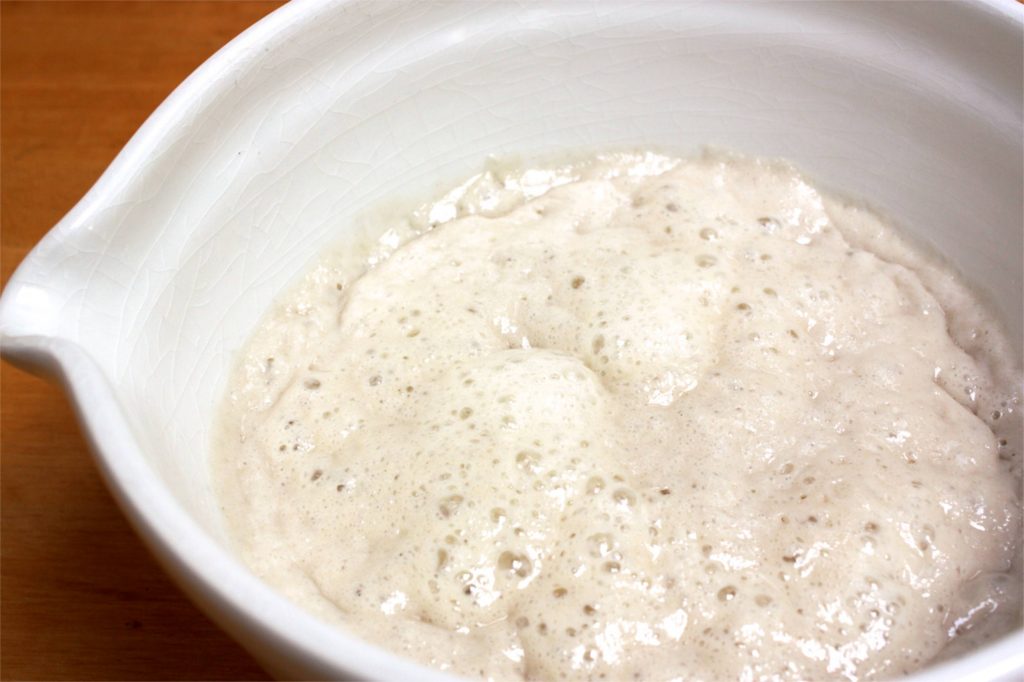 Why my starters (usually) look amazing
The Friendship Bread Kitchen isn't in Amish country, but in our 50th state: Hawaii.
My starters are VERY happy in this climate. They're in a kitchen that's 73-82 °F year round (sometimes warmer), which is optimum for yeast to thrive and multiply.
I feed my starters a lot, sometimes more frequently than every 5-6 days because I'm baking with it regularly for the the Friendship Bread Kitchen. Those are your two big components right there: room temp and regular feeding.
I always feed at the correct ratios. I may swap a nut milk or even water for regular milk, or lighten up on the sugar, but I always have 1 cup flour and 1 cup liquid (the basis for traditional sourdough starters), and usually 1 cup sugar since I'm always testing recipes.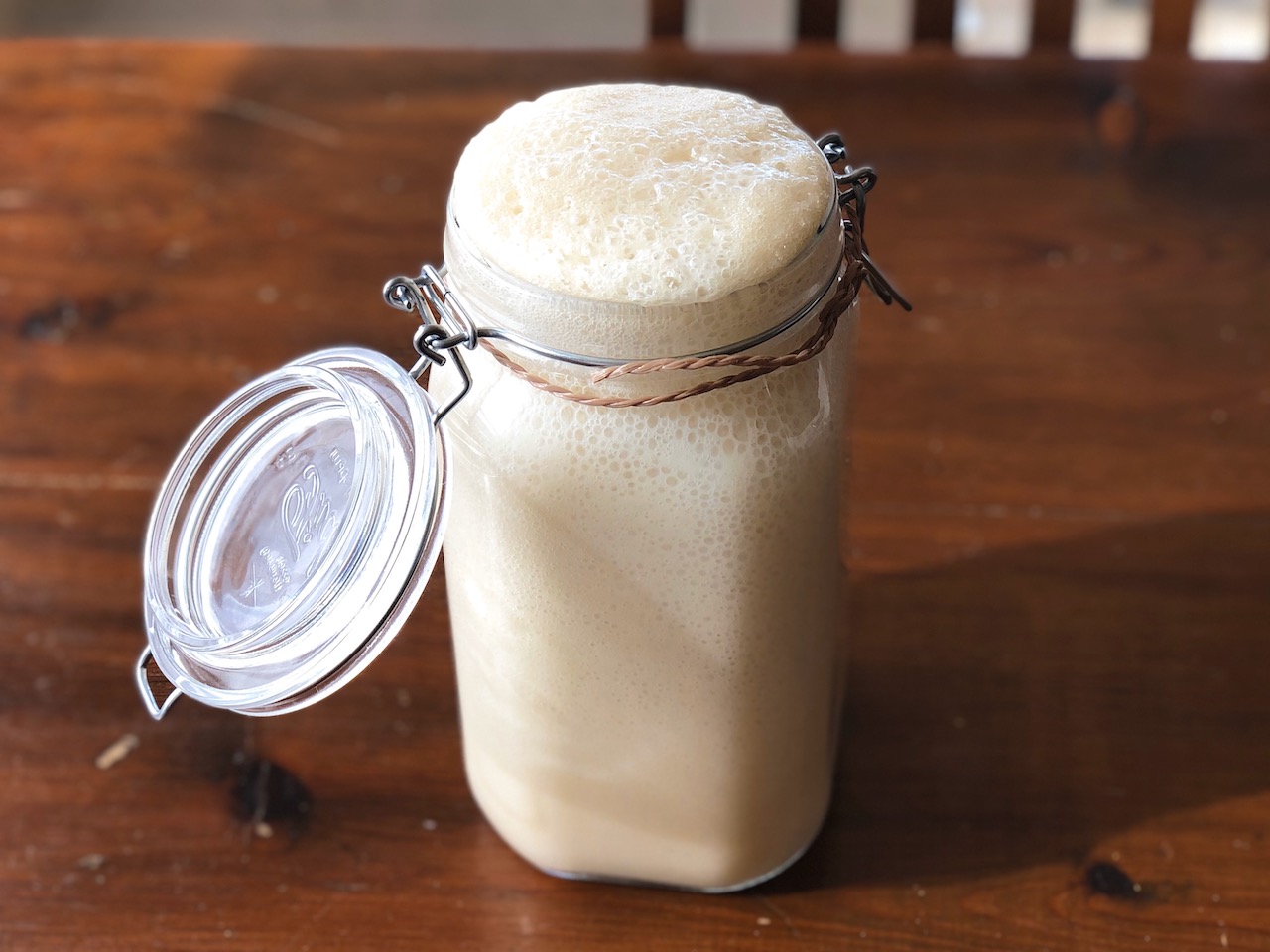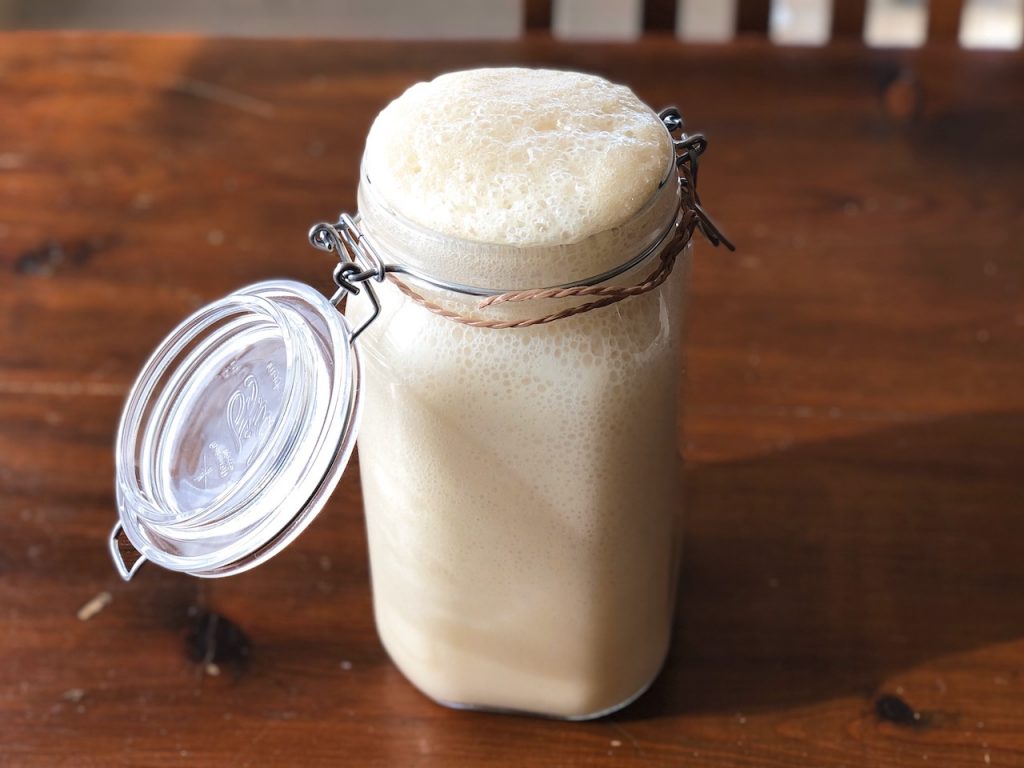 Another reason I was able to get that great shot of my Amish Friendship Bread starter: I took the picture before I stirred my starter that morning, and it hadn't collapsed yet. A few minutes later it did, all on its own (see below). That's why you might wake up some mornings and see that your starter looks flat and innocent, but there will be residue up the sides of your jar that tell you your starter was doing something while you weren't looking.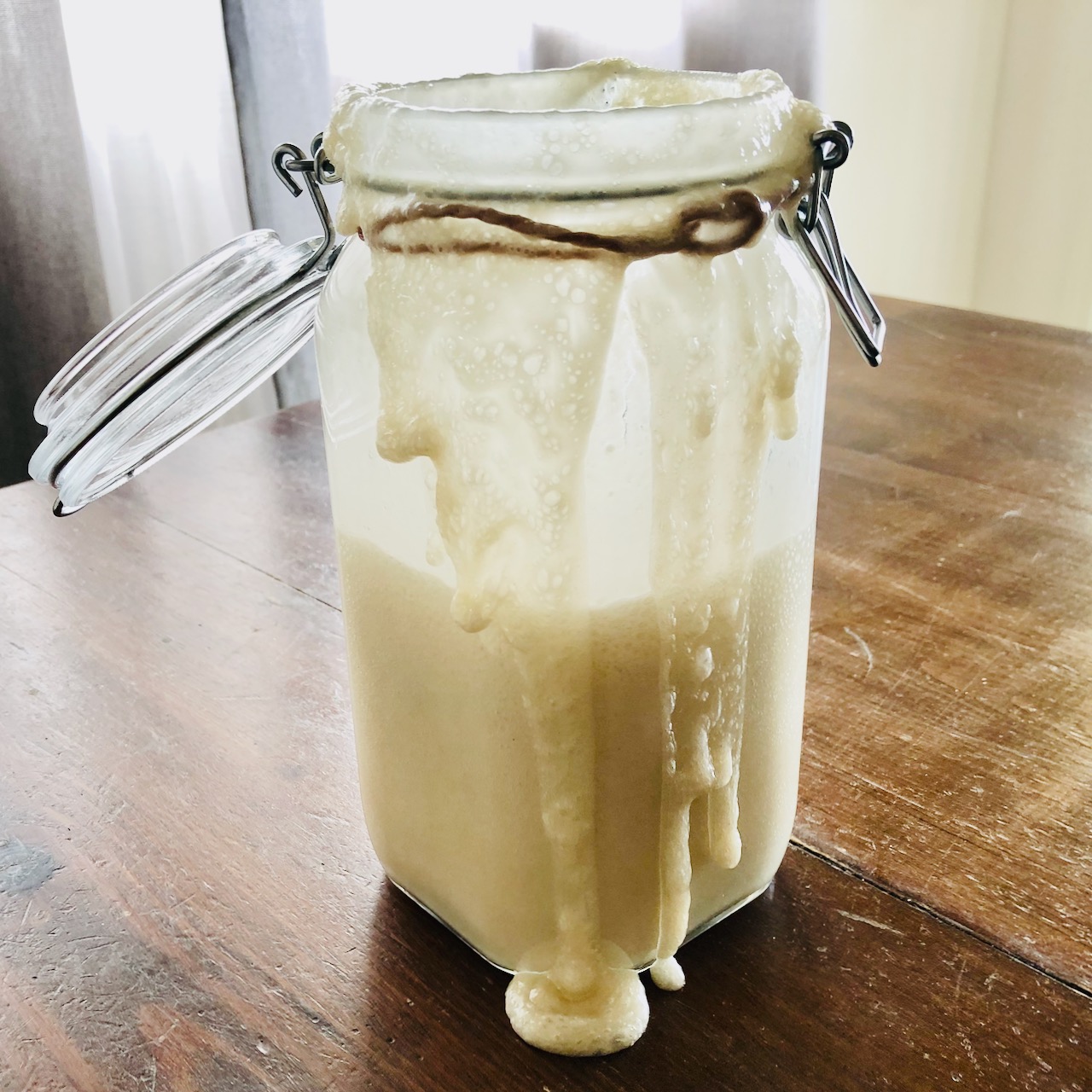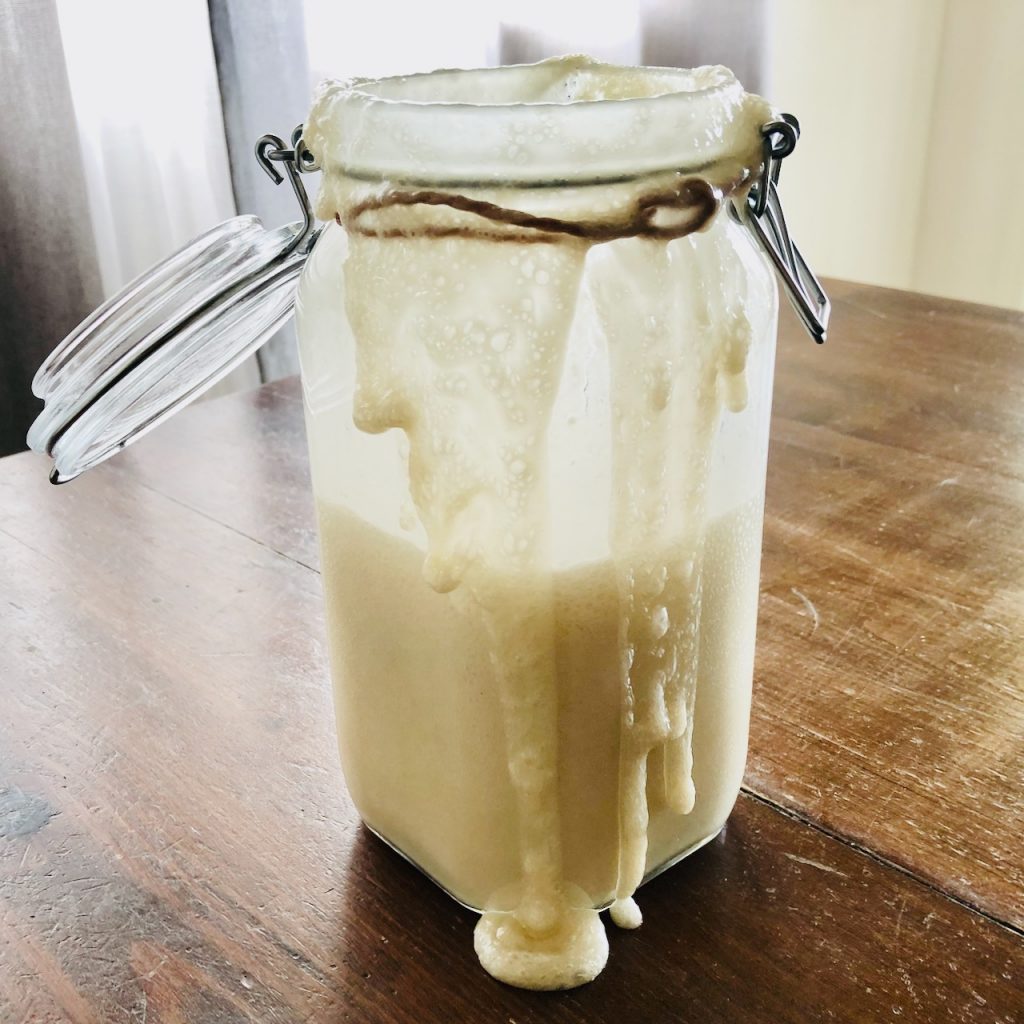 Every starter goes through a "quiet" period
Starters are always the most active after they've been fed — the bubbles are the indicator that they're "eating."
Once they've finished eating, they take a nap, so to speak. That's when your starter goes quiet and still. You can expect your starter to look like this for a couple of days before you feed it.
And sometimes I do everything right, but my starter looks as flat as pancake batter. When that happens, I don't panic. It might be the weather, the water, a super hungry starter. I keep doing what I'm doing, and sure enough, a couple of feedings later, we're back in business, bubbles and all.
I can't say why this is, except that maybe there are times where there are more wild yeasts in the air that contribute to an active starter, or maybe the starter itself is going through different phases. A hearty starter that's been around for a while, as mine has, will go through moments like this. Don't worry, it's normal. Consider it "me time" for your starter, where it's doing a little magic behind the curtain before it gets ready to put on a show.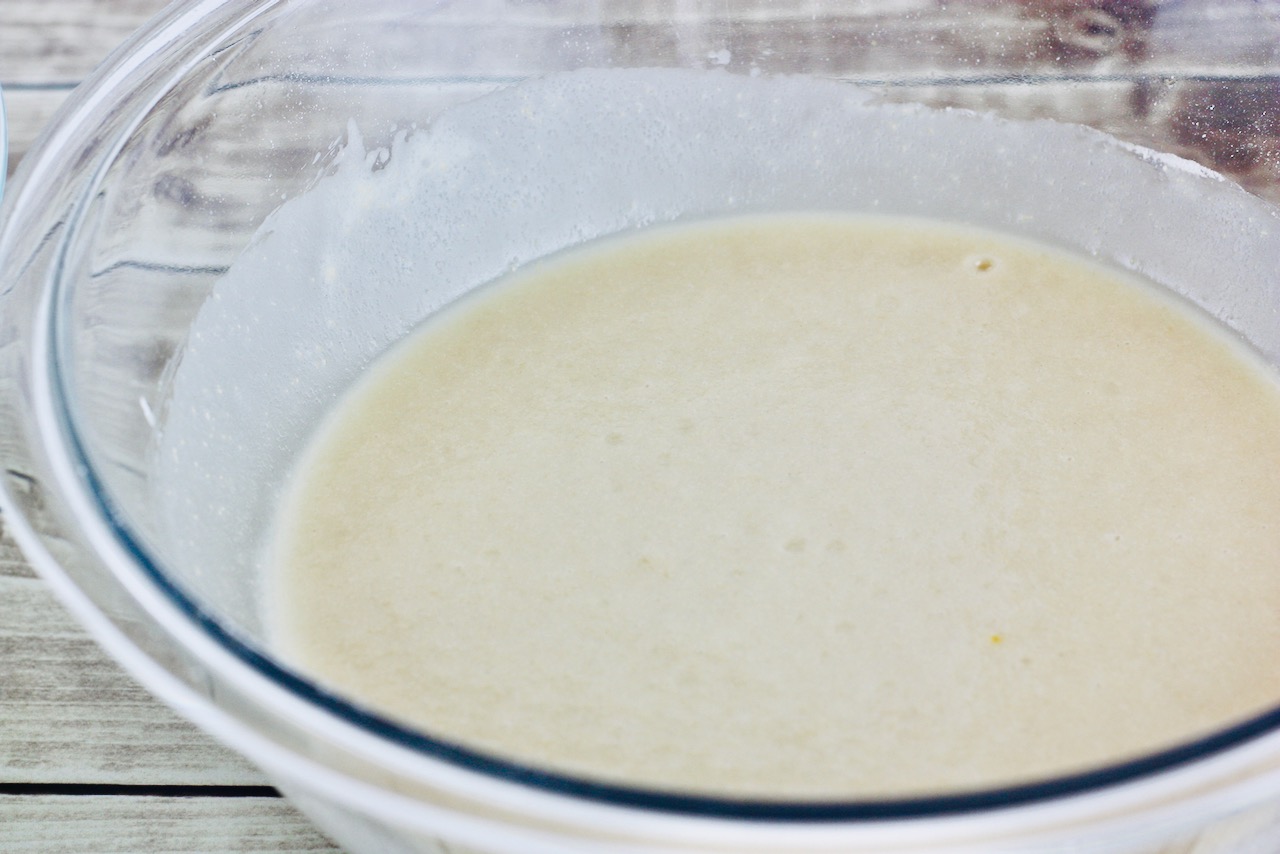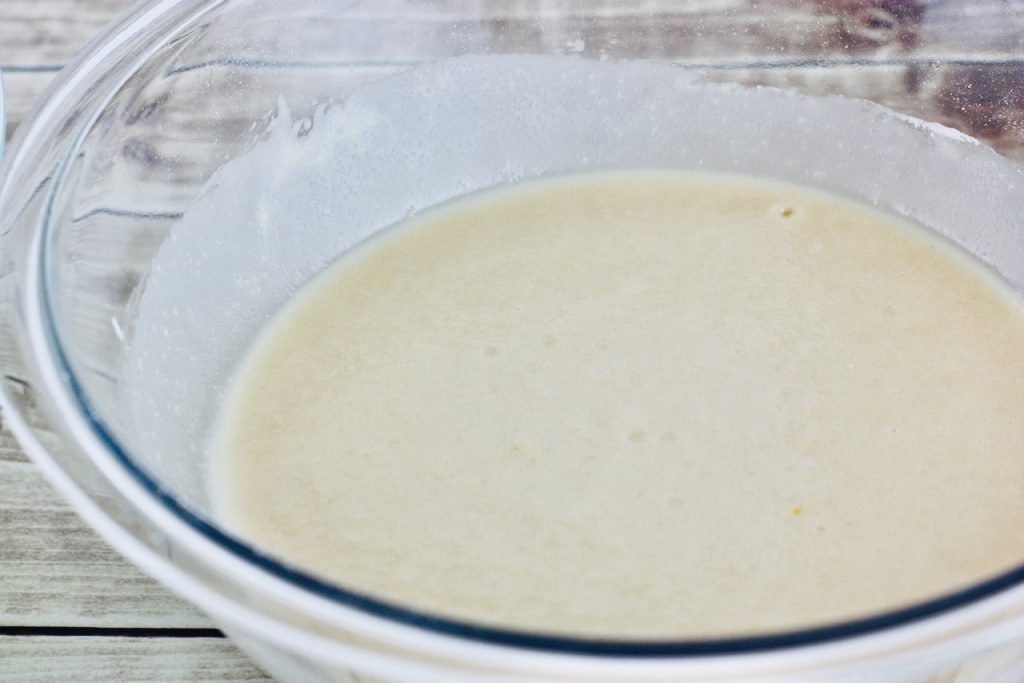 Other reasons your starter may be struggling
If you've determined that the problem isn't any of the 3 main culprits above, and that your starter isn't going through a quiet phase AND isn't spoiled, here are a few more possibilities:
not stirring regularly so the ingredients have a chance to get re-distributed
other random kitchen ingredients falling into the starter and affecting (or retarding) growth of your starter
flour, sugar or milk are contaminated or aren't fresh
the container had dish soap or bleach residue
original starter (if received from someone else) wasn't healthy or active
original starter (if made by you) didn't use fresh yeast or ingredients weren't properly incorporated
sometimes it's just one of those things — a starter just doesn't take, but that's rare if you are doing all of the above
Best of luck with your starter, and please share your starter pictures on our Facebook page — I'd love to see them!