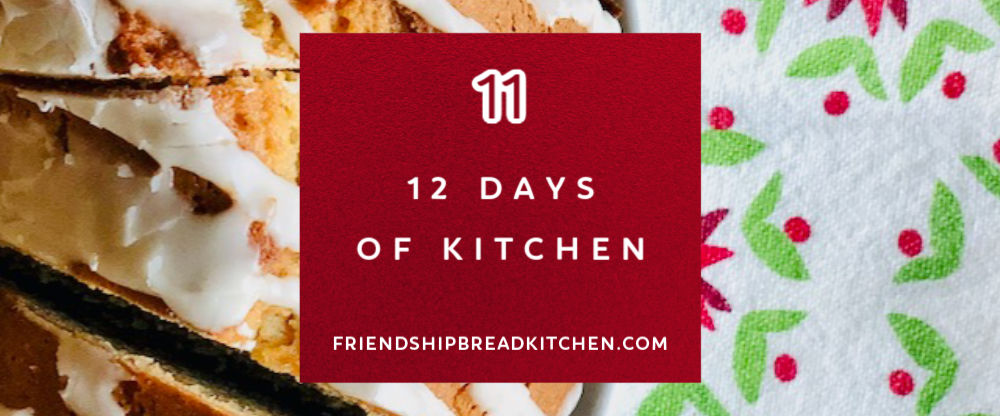 Day 11: December 18, 2019 Tuesday
Welcome to Day 11 of the 12 Days of Kitchen Holiday Giveaway! It's the second to last day, can you believe it?
Today is a special day for me, because December 18 is my mother-in-law's birthday. Betty passed away almost five years ago, but she is still one of the most cheerful, optimistic people I know. I miss her!
I still have her wooden spoon. I use it almost exclusively for stirring my Amish Friendship Bread starter, because it reminds me of food and family, and of all the meals she prepared for us.
The Recipe
Today's featured recipe looks ahead to the new year. I adapted a traditional Greek New Year's cake called Vasilopita, which has a coin tucked inside to yield good luck and blessings in the coming year. Infused with the heady scent of oranges and lemons, and topped with a glossy sugar glaze, a smattering of sliced almonds, or a dusting of confectioners' sugar, this is a fun and festive way to ring in the new year.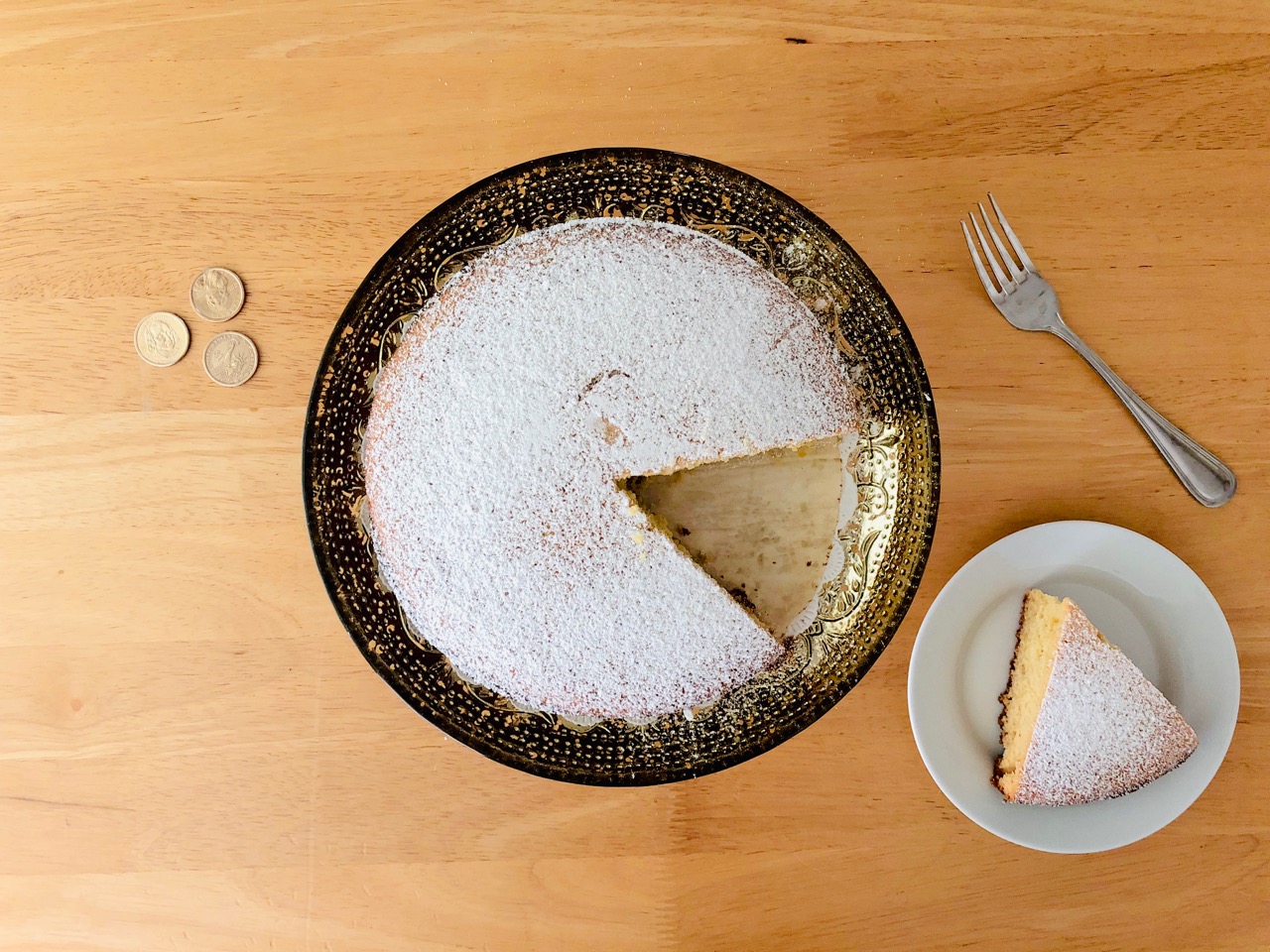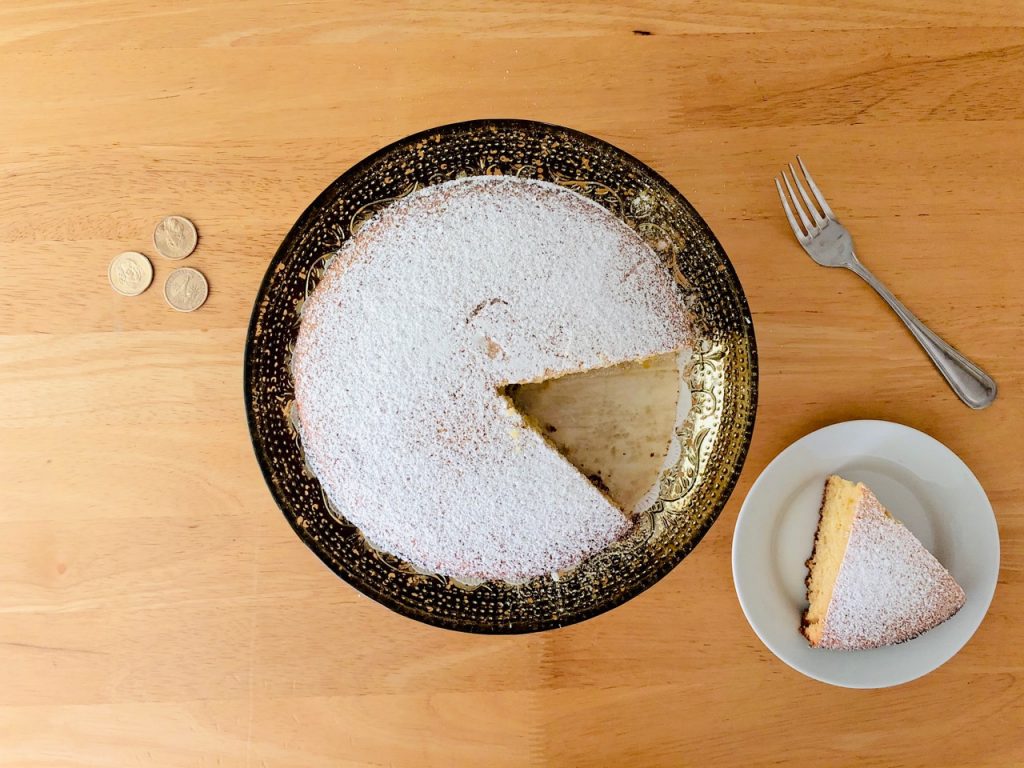 This post contains affiliate links, so if you click and/or make a purchase, the Friendship Bread Kitchen may earn a small commission at no additional cost to you.
Today's Challenge
To enter this giveaway, (1) leave a comment on the Amish Friendship Bread Vasilopita post from December 18, 2019 through December 22, 2019, letting me know if you'd give this recipe a try. Do you bake anything special for New Year's Day? What do you think about the tradition behind vasilopita? It reminds me so much of Amish Friendship Bread, which is all about helping others and sharing what we have with those in need. If you tried this recipe, who would you share it with? Then (2) come back here and tell me that you've left a comment there. That's all!
One winner will be drawn at random from qualified entries submitted during the dates above. US residents only. Confused? Have questions? For complete rules and guidelines, please check out my 12 Days of Kitchen Kick-off post. The winner will be posted there on December 23, 2019. Good luck!
Today's Giveaway
Exhausted by the holidays? I've got a great morning shortcut for you.
This Dash Mini Waffle Maker is crazy cute but is also a great way to make waffles for one or only as you need them. We have a great Amish Friendship Bread waffle recipe, too, but you can make paninis, hash browns, and (according to them) biscuits.
(And yep, we have a recipe for Amish Friendship Bread biscuits, too.)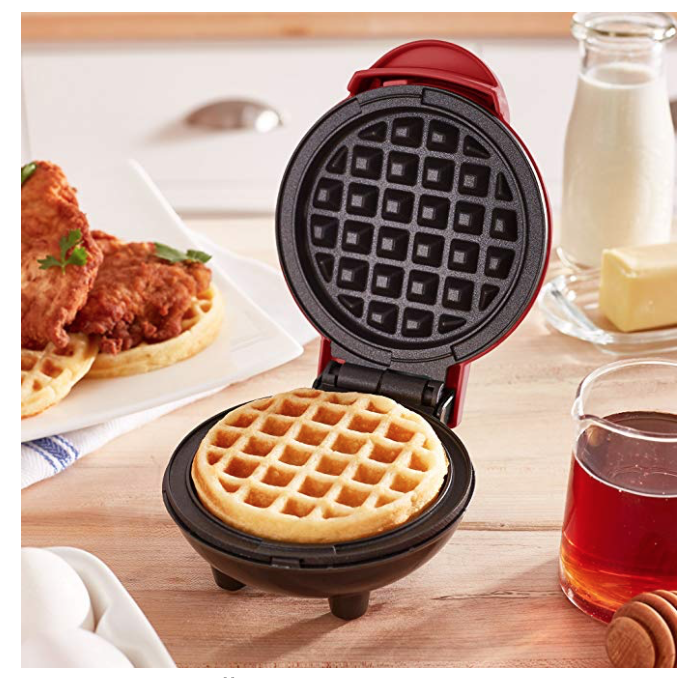 Compact and light weight
Plug it in and go; it heats up in mere minutes
Dual non-stick surfaces provide an even cook for consistent results, each and every time
Backed by a 1-year manufacturer warranty, the Dash Mini Waffle maker includes recipe book and recipe database access
All non-electric parts easily wipe clean
Want one now? Click on the link above or go here.
Don't miss a giveaway
Sign up to receive daily alerts when new 12 Days of Kitchen giveaways are live! The alerts will stop after December 23, 2019, when the winners are announced. You can also change your settings or unsubscribe at any time.
Happy holidays and happy baking!