This is one of the easiest Amish Friendship Bread recipes to make, and the loaves make perfect gifts, and have the added benefit of including an ingredient that's chock full of vitamins A and C, manganese, and lutein. Wrap up a loaf or two of Zucchini Amish Friendship Bread to show a friend or neighbor that you're thinking of them.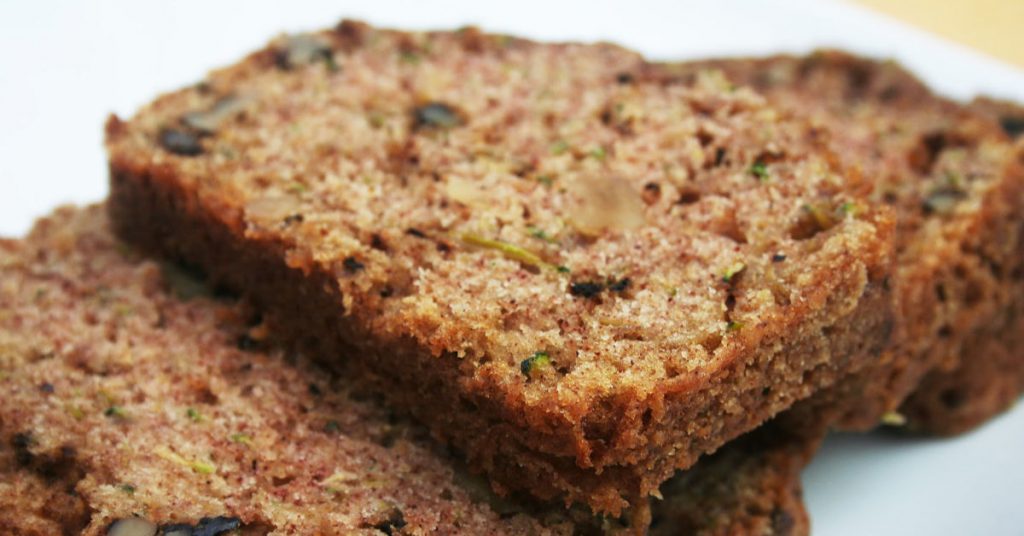 This is a great recipe to get creative with. You can have fun with different add-ins, adding up to 1 cup total of any of the following:
grated carrots
mini chocolate chips
chopped walnuts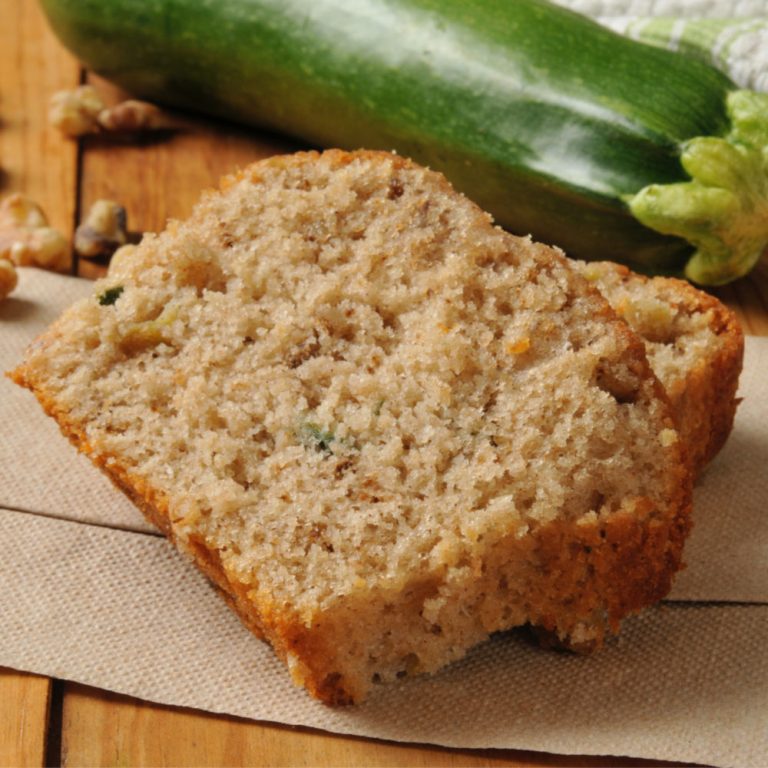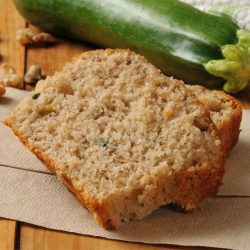 Zucchini Amish Friendship Bread
Moist and delicious, this Zucchini Amish Friendship Bread makes a wonderful edible gift.
Instructions
Preheat over to 325° F (165° C). Grease two loaf pans.

In a large bowl combine all the dry ingredients except any nuts or chocolate chips. Mix well.

In a smaller bowl, combine all the wet ingredients. Mix well.

Make a well in the center of the dry ingredients and slowly fold in the wet ingredients, mixing well and scraping down the sides of the bowl as necessary. Add nuts or chocolate chips if using.

Bake for one hour or until the bread loosens evenly from the sides and a toothpick inserted in the center of the bread comes out clean.

ENJOY!
Notes
Be sure to squeeze the moisture from the grated zucchini before using, and pat dry with a paper towel.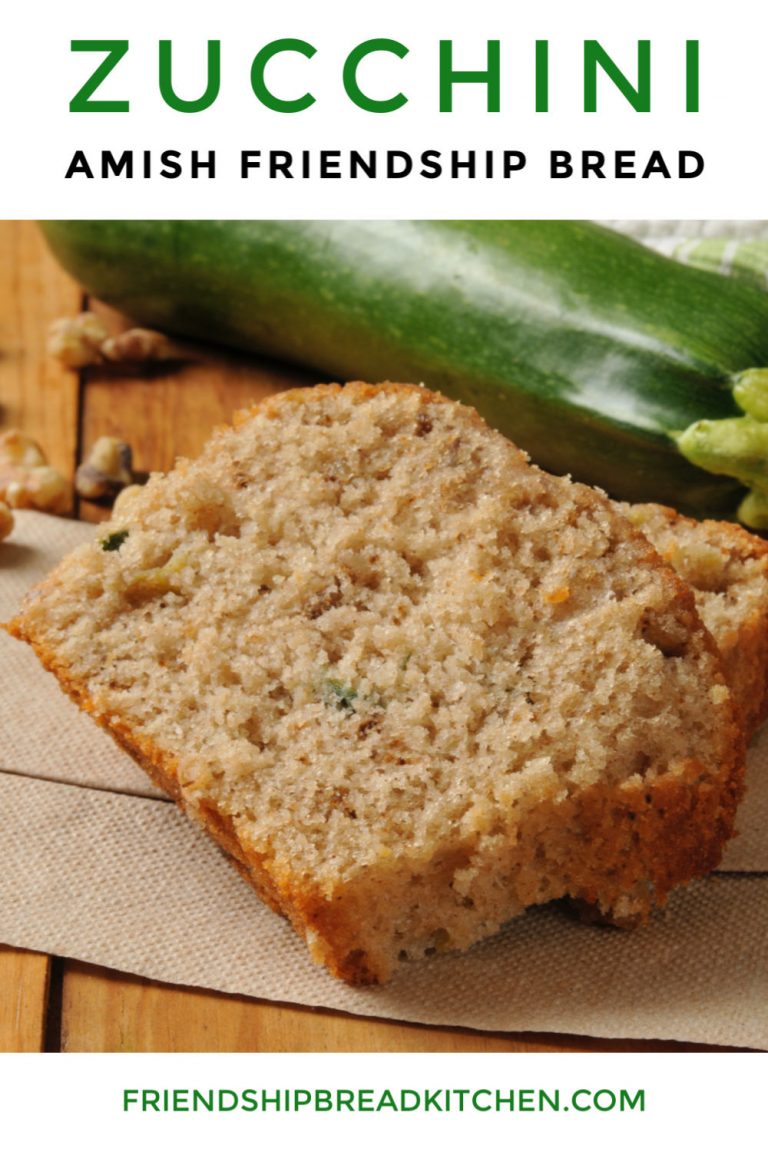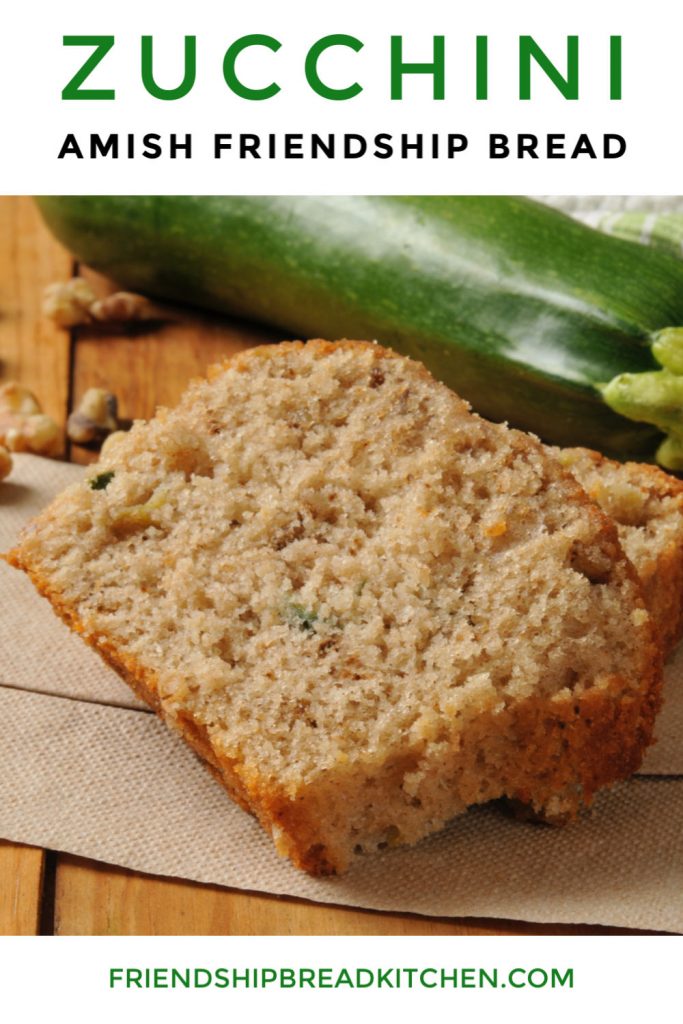 >> Have you tried this? Give it some stars and leave a comment below letting us know how it worked for you!