This recipe for Blueberry Amish Friendship Bread Muffins makes a breakfast treat that's easy to make and bursting with flavor. It's one of the most popular Amish Friendship Bread breakfast recipes in our Recipe Box!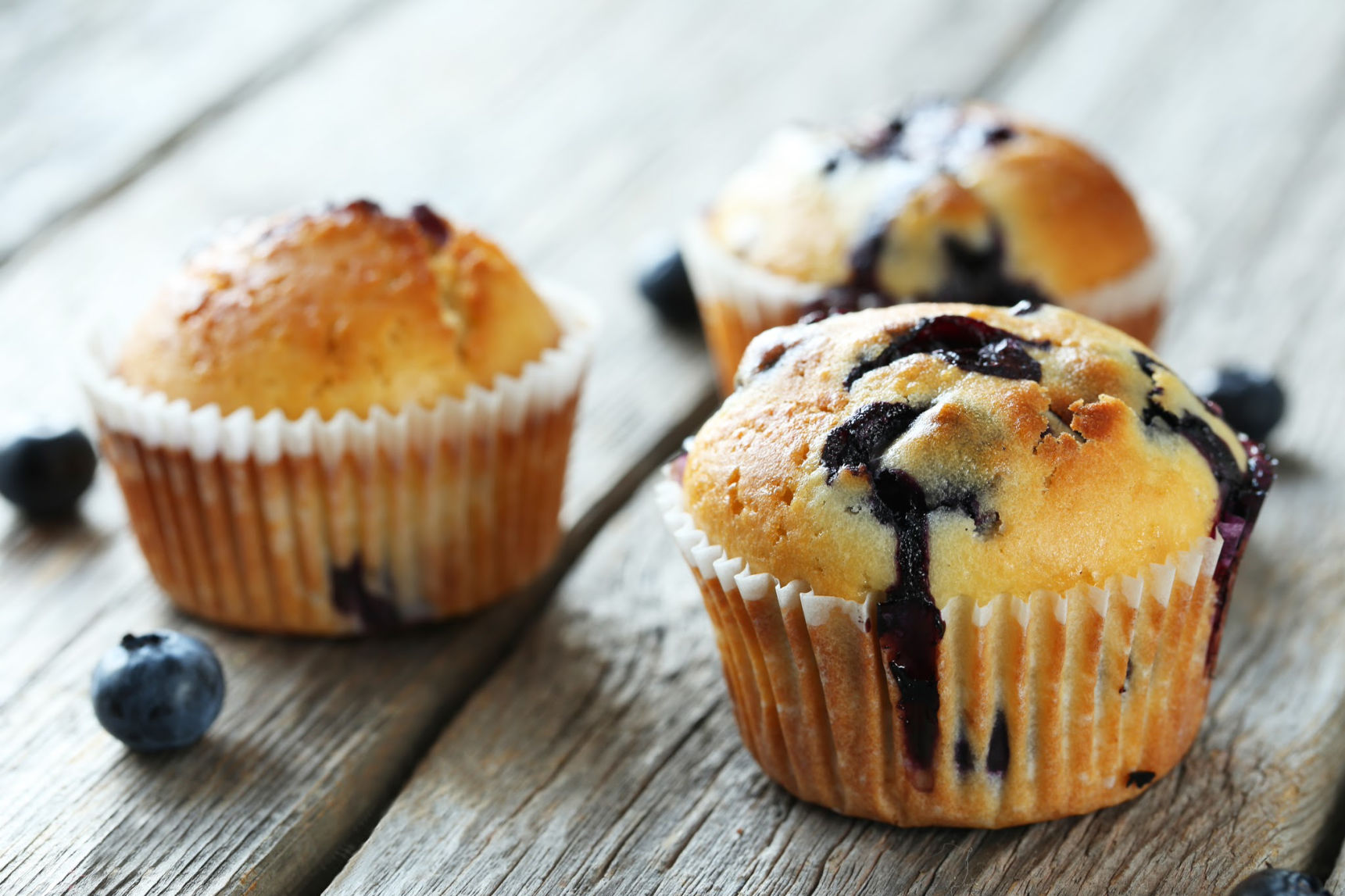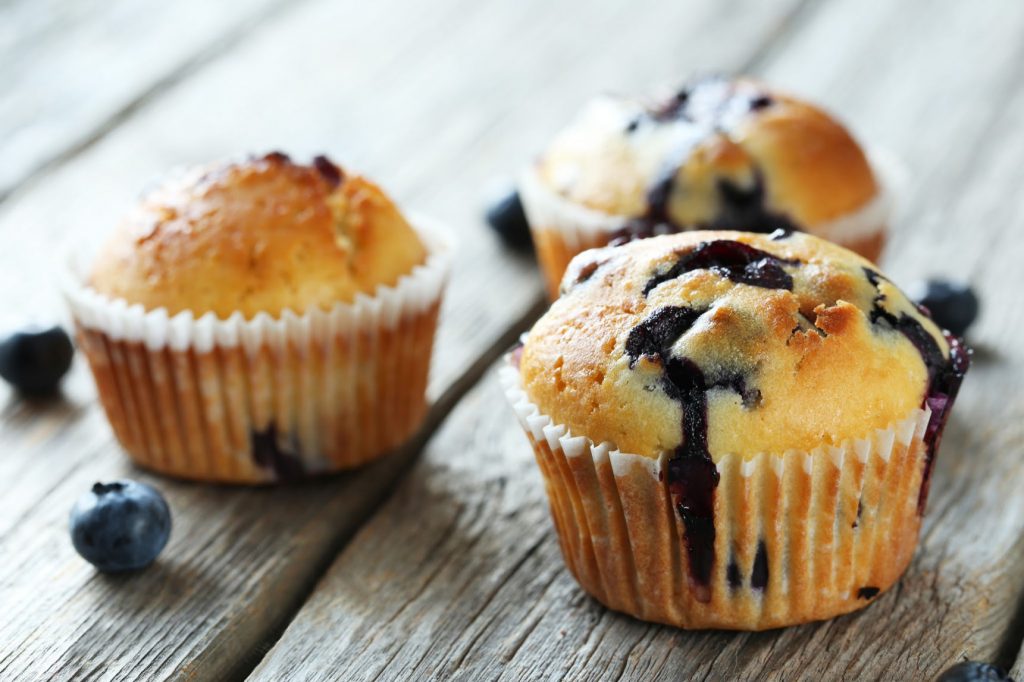 I love a simple recipe, and muffins are the kind of treat that last throughout the day. Throw in fresh blueberries, and I'm in heaven.
These Blueberry Amish Friendship Bread muffins are a simple twist on the original Amish Friendship Bread loaves. Feel free to add in up to an extra ½ cup of blueberries if you really want them bursting with blueberry goodness. They taste even better then next day when heated in the toaster!
Substituting frozen blueberries for fresh blueberries
If you only have frozen blueberries on hand, it's an easy swap, measure for measure. Some people add them directly to the batter frozen, but I like to rinse mine in a bowl of water and then pat dry. The skins are more easy to tear if you let the blueberries thaw completely, so fold them in carefully.
If you do add the frozen blueberries directly into the batter without thawing or rinsing, you may need to add an extra 5 minutes of baking time.
Storing Blueberry Amish Friendship Bread Muffins
Store extra muffins in an airtight container for up to three days if leaving on the counter or in the pantry. You can also freeze them for up to three months by wrapping in foil or placing them into a gallon-sized freezer Ziploc bags. If the tops of the muffins are moist, layer the bottom of the container or bag with a paper towel, and add a layer of parchment paper (if freezing) on top of the muffins. Don't forget to date the bag!
Looking for more blueberry recipes?
We have lots of blueberry Amish Friendship Bread recipes in our Recipe Box. Buy your blueberries in bulk and keep your 1 cup of starter busy!
Health benefits and storage of blueberries
Aside from being delicious, there are a lot of health benefits associated with blueberries. You can read more about the benefits of blueberries here: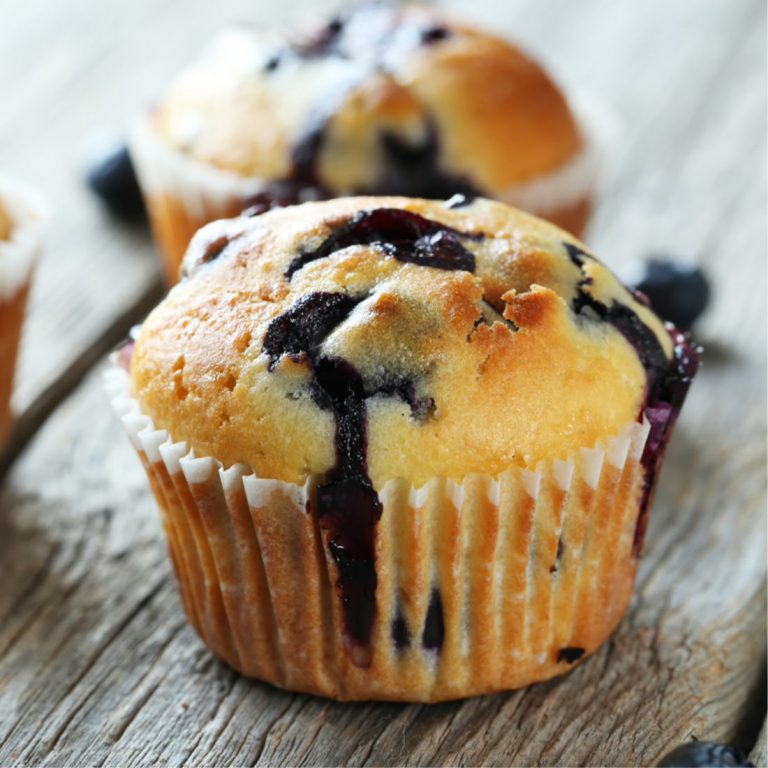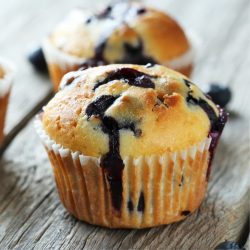 Blueberry Amish Friendship Bread Muffins
Plump, fresh blueberries make these Blueberry Amish Friendship Bread Muffins the perfect anytime treat.
Instructions
Preheat oven to 325° F (165° C).

In a large mixing bowl, mix all ingredients together except for blueberries and Cinnamon-Sugar mixture. Once mixed, carefully fold in blueberries.

Line muffin tin with cupcake wrappers.

Fill muffin cups halfway.

Dust the tops with Cinnamon-Sugar mixture.

Bake for 20 minutes or until toothpick inserted in the center comes out clean.

ENJOY!
Notes
If substituting frozen blueberries for fresh blueberries, I recommend rinsing the frozen blueberries in water to help them thaw and plump, then drain and pat dry. Fold them in carefully to the batter as their skins are more likely to tear than fresh blueberries.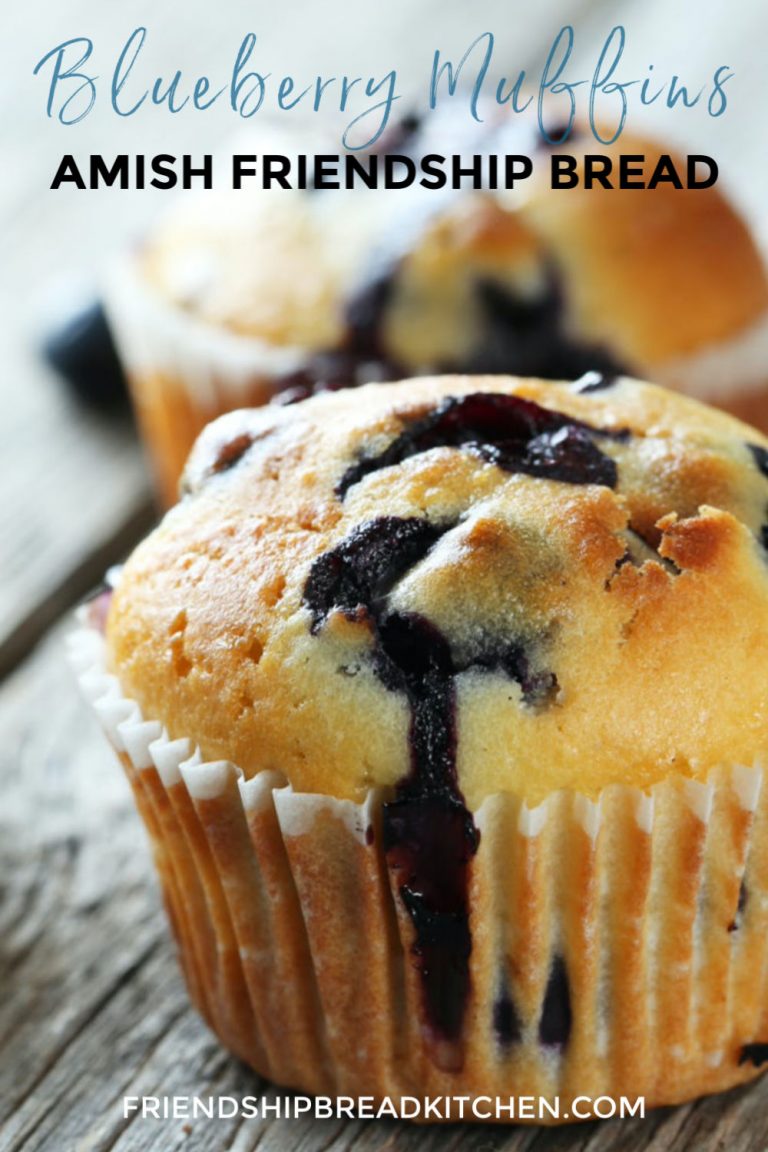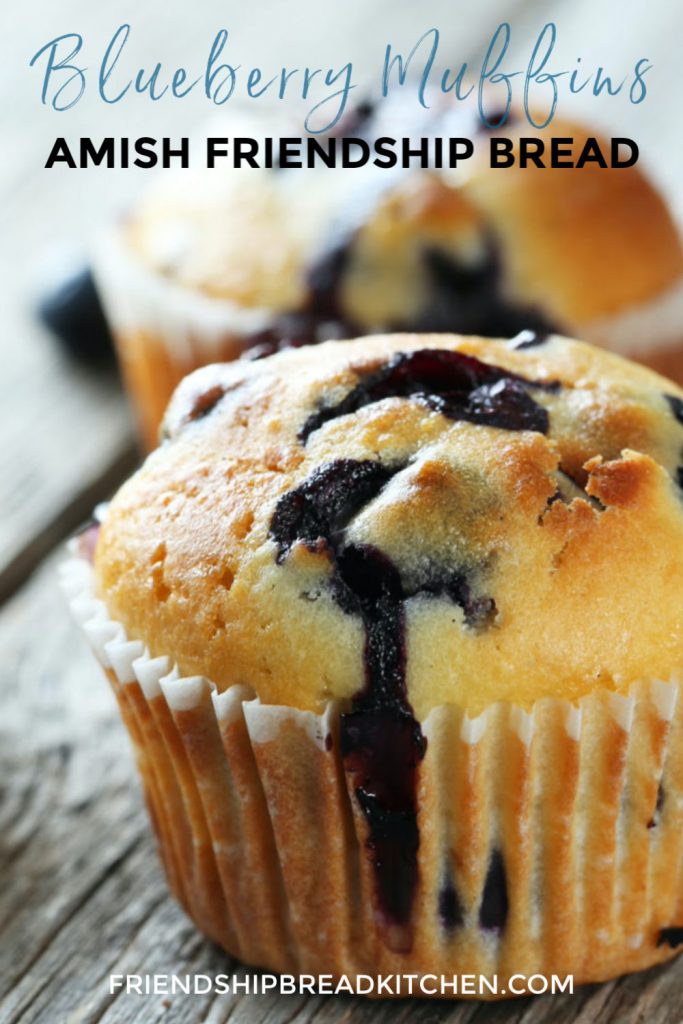 >> Have you tried this? Rate the recipe some stars and leave a comment below letting us know how it worked for you!