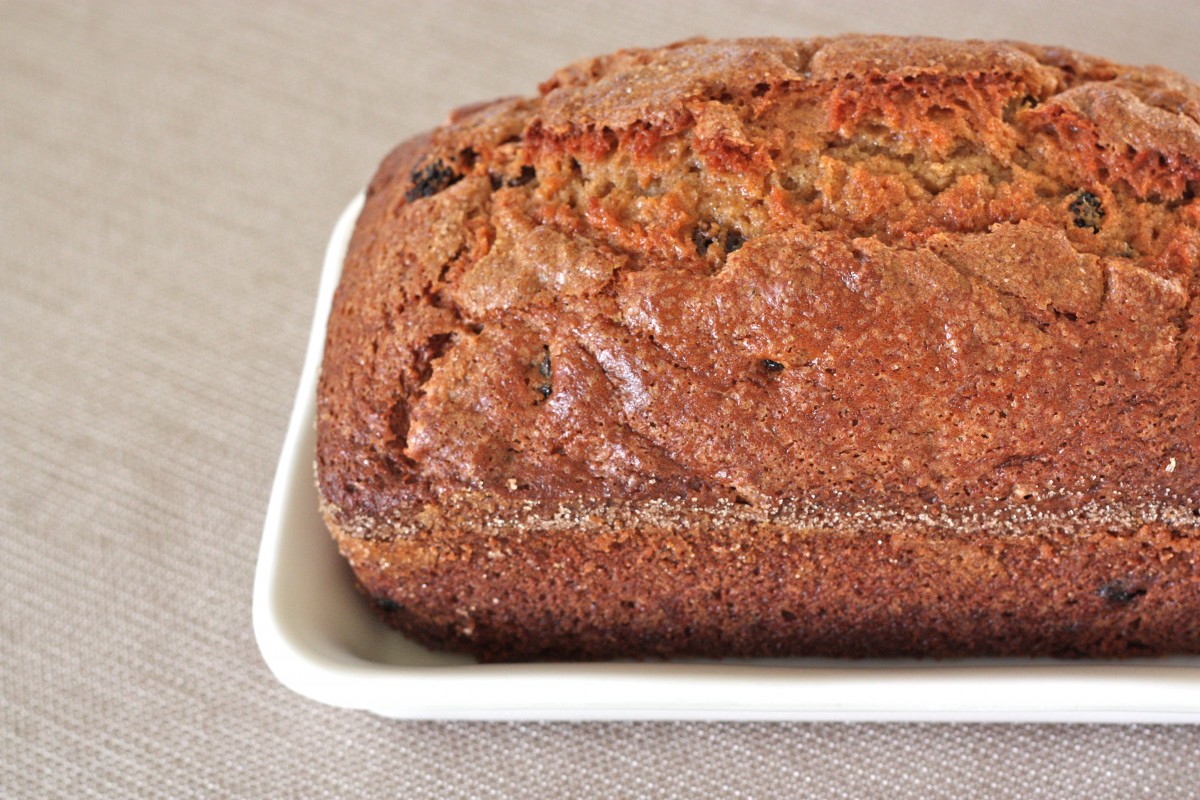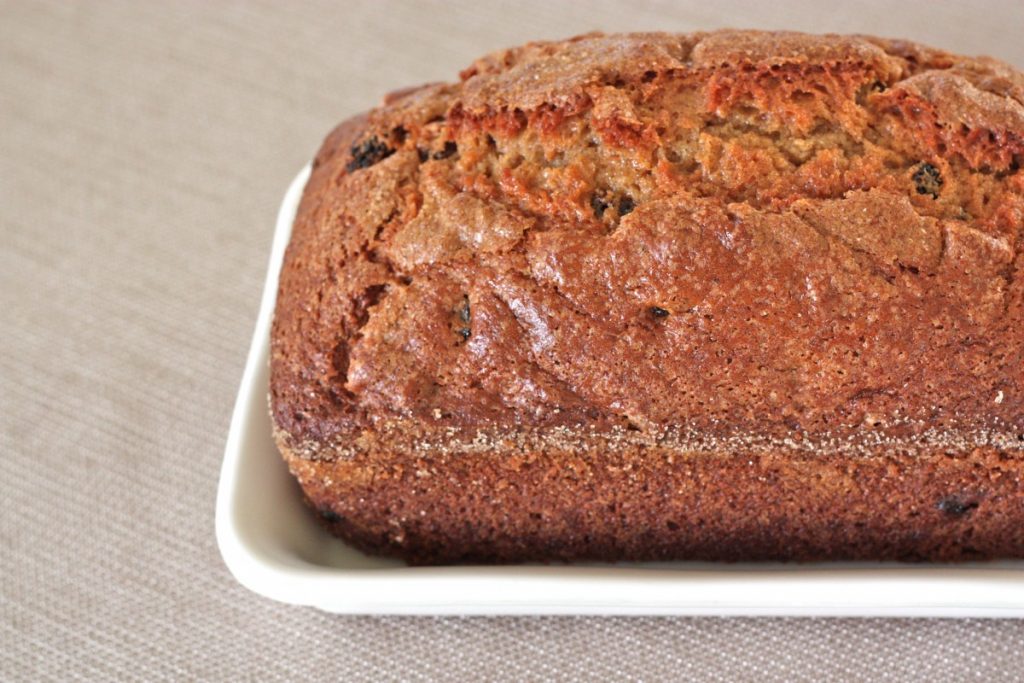 Need printable 10-Day instructions? We have lots of different styles! Click here for the printables library.
Wondering if it's safe to share Amish Friendship Bread or the starter? The experts say yes.
---
Here it is, the one and only original Amish Friendship Bread.
Now you'd think with over 250 Amish Friendship Bread recipes in the Recipe Box, I'd have a ton of favorites. And I do. But I've got to say the original recipe (with raisins and nuts and all that cinnamon-sugar glory) is in first place. Okay, maybe second only to this one, but honestly it's a pretty close race. If I'm in a pinch and want to gift a loaf of bread in a hurry, I know I can count on this classic recipe to make even the grouchiest person happy (and sometimes that grouchy person is me).
If you like raisins, combine different variations (golden, Thompson, and red flame) to keep it flavorful and interesting. A few years ago, our neighbor began to give us a bag of homemade sugared pecans every Christmas. I never knew what to do with it, it was so crazy sweet and there was always so much of it. I found its true calling one day when I chopped some up and tossed it into my Amish Friendship Bread batter when I couldn't find any plain old nuts to add. It gave the bread an extra sweet crunch so now I keep a bag of candied pecans or walnuts frozen in our freezer for just this purpose.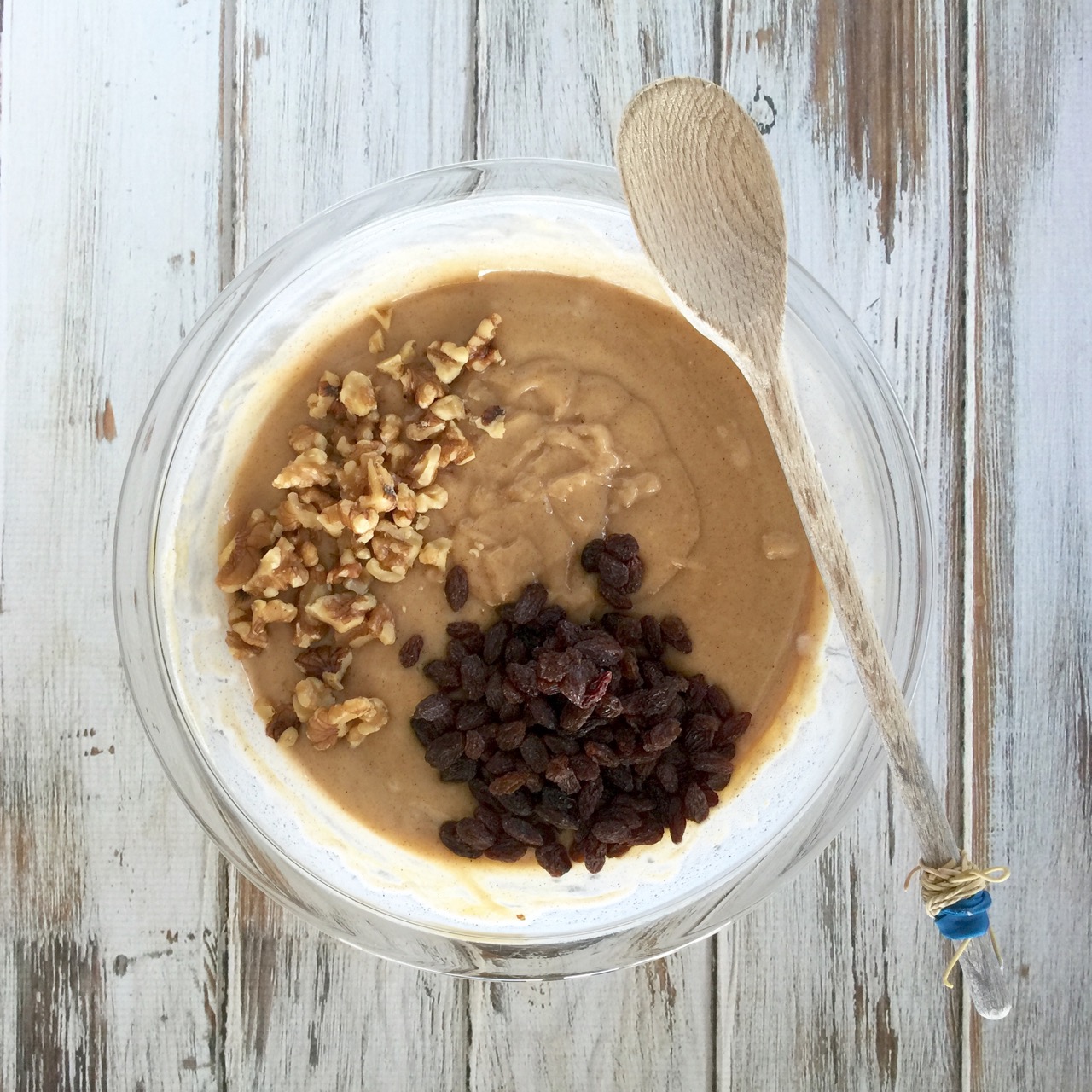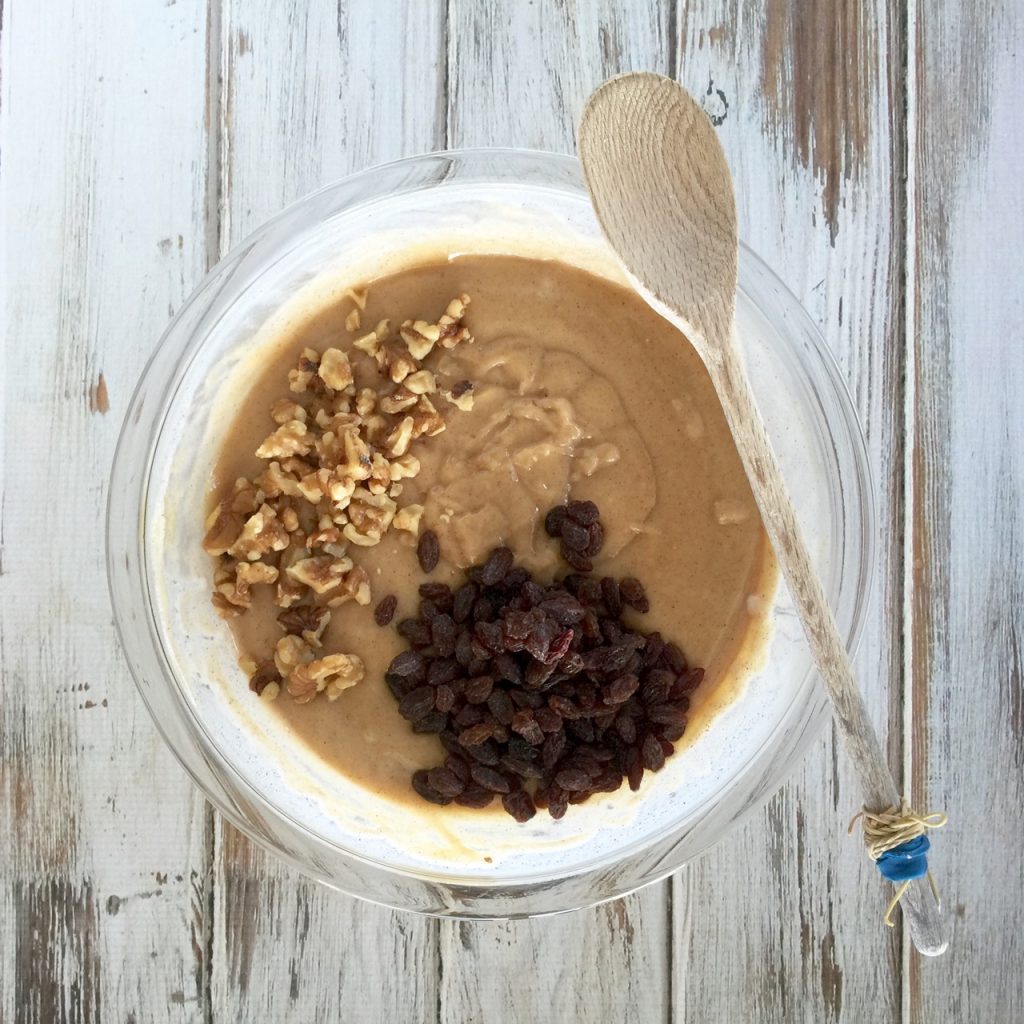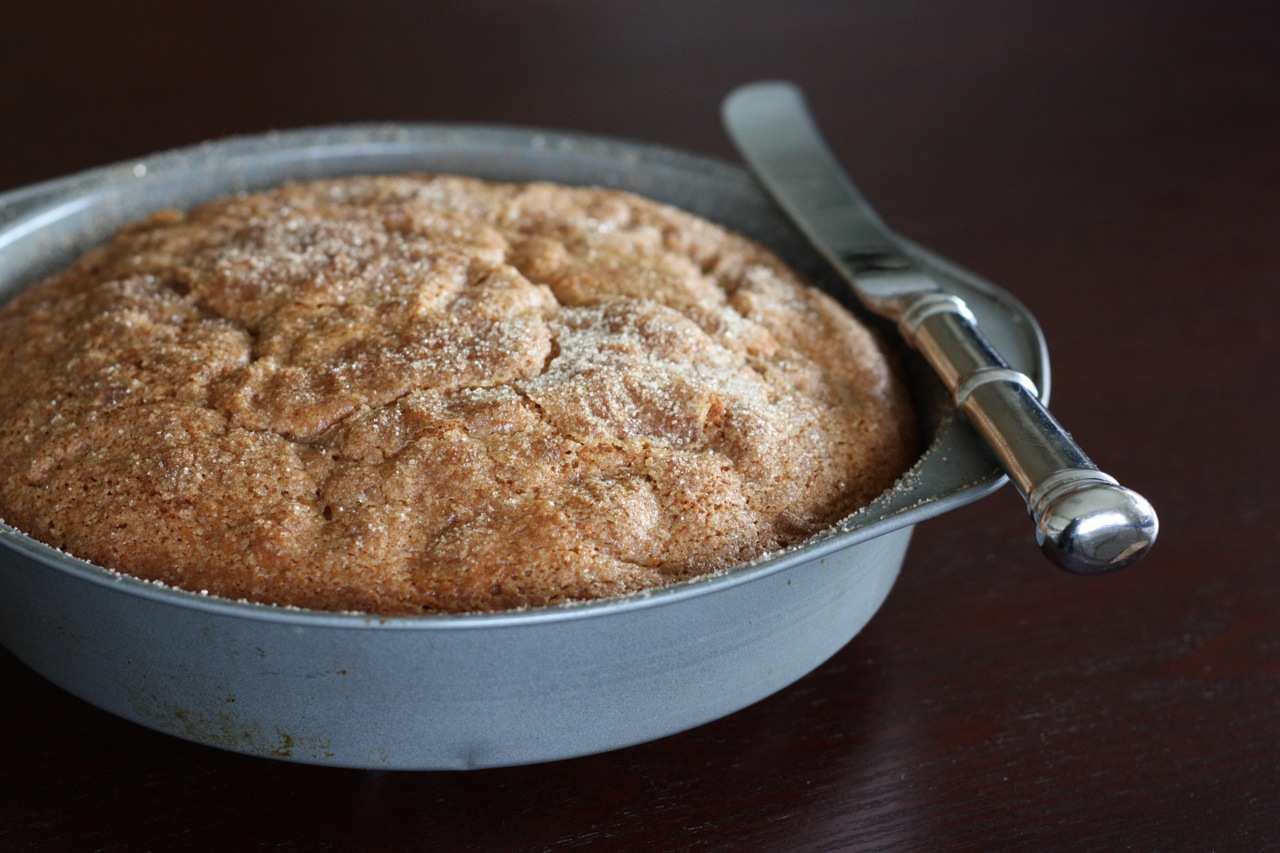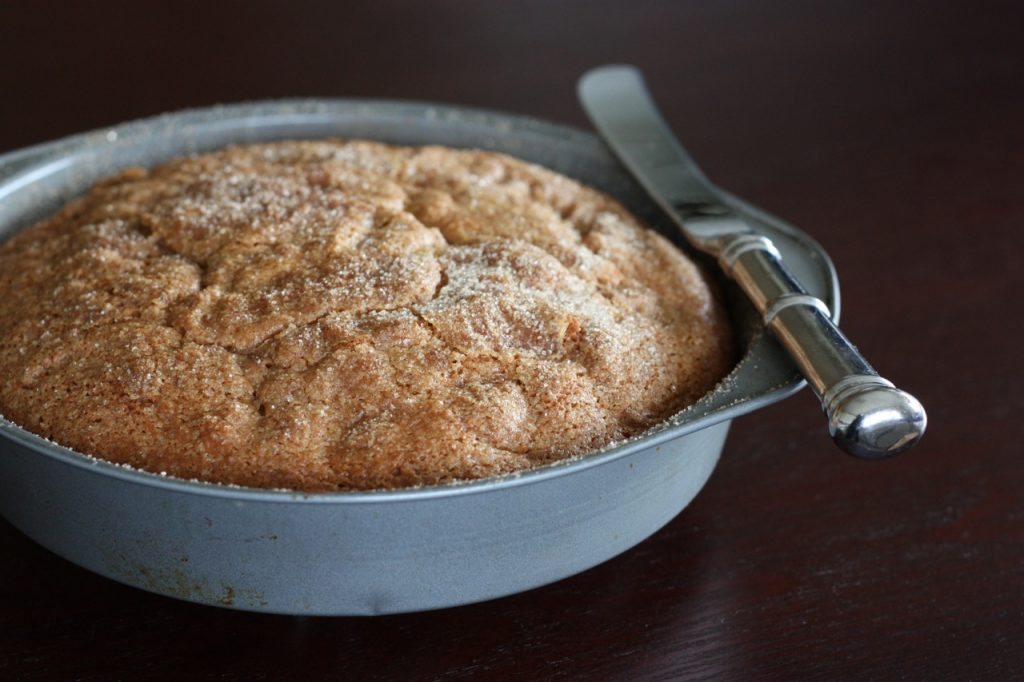 There are so many ways to make this and you really can't get it wrong. If you're ever feeling like you want to take a walk on the wild side, you can try another variation but just know that you'll always have this one to come home to.
The one question I get asked a lot is, "Is Amish Friendship Bread really Amish?" I've done a lot of research and let's just say the results are inconclusive. What I do know is that the spirit of the bread is sharing what we have with others, and when we make this simple gesture, miracles and acts of kindness start showing up in our own lives, too. So share a slice, or a loaf, or a bag of starter, and see what happens next!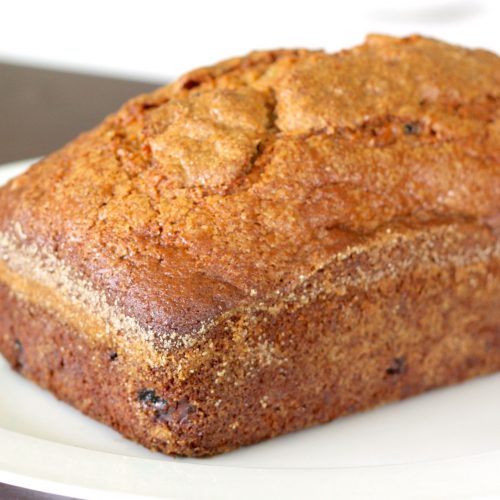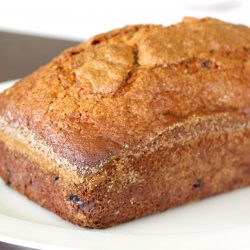 Amish Friendship Bread
We love all the Amish Friendship Bread recipes in our Recipe Box, but the original Amish Friendship Bread recipe is the simplest and the best.

Instructions
Preheat oven to 325° F (165° C).

In a large mixing bowl, add ingredients as listed.

Grease two large loaf pans.

Pour the batter evenly into loaf or cake pans and sprinkle the remaining cinnamon-sugar mixture on the top.

Bake for one hour or until the bread loosens evenly from the sides and a toothpick inserted in the center of the bread comes out clean.

ENJOY!
Notes
This recipe is very versatile! Use 1 or 2 boxes of pudding (pudding boosts flavor and moisture, but you can also leave it out or make your own). Add 1 cup of dried fruit, nuts or baking chips of your choice.
Looking to make your Amish Friendship Bread healthier? Swap out ½ cup oil plus ½ cup applesauce or 1 egg plus ¼ cup mashed banana. Reduce sugar to ⅔ cup or replace with ⅔ cup honey.
Nutrition
Serving: 1sliceCalories: 204kcalCarbohydrates: 33gProtein: 4gFat: 6gSaturated Fat: 1gCholesterol: 27mgSodium: 112mgPotassium: 181mgFiber: 1gSugar: 11gVitamin A: 50IUVitamin C: 0.4mgCalcium: 38mgIron: 1.3mg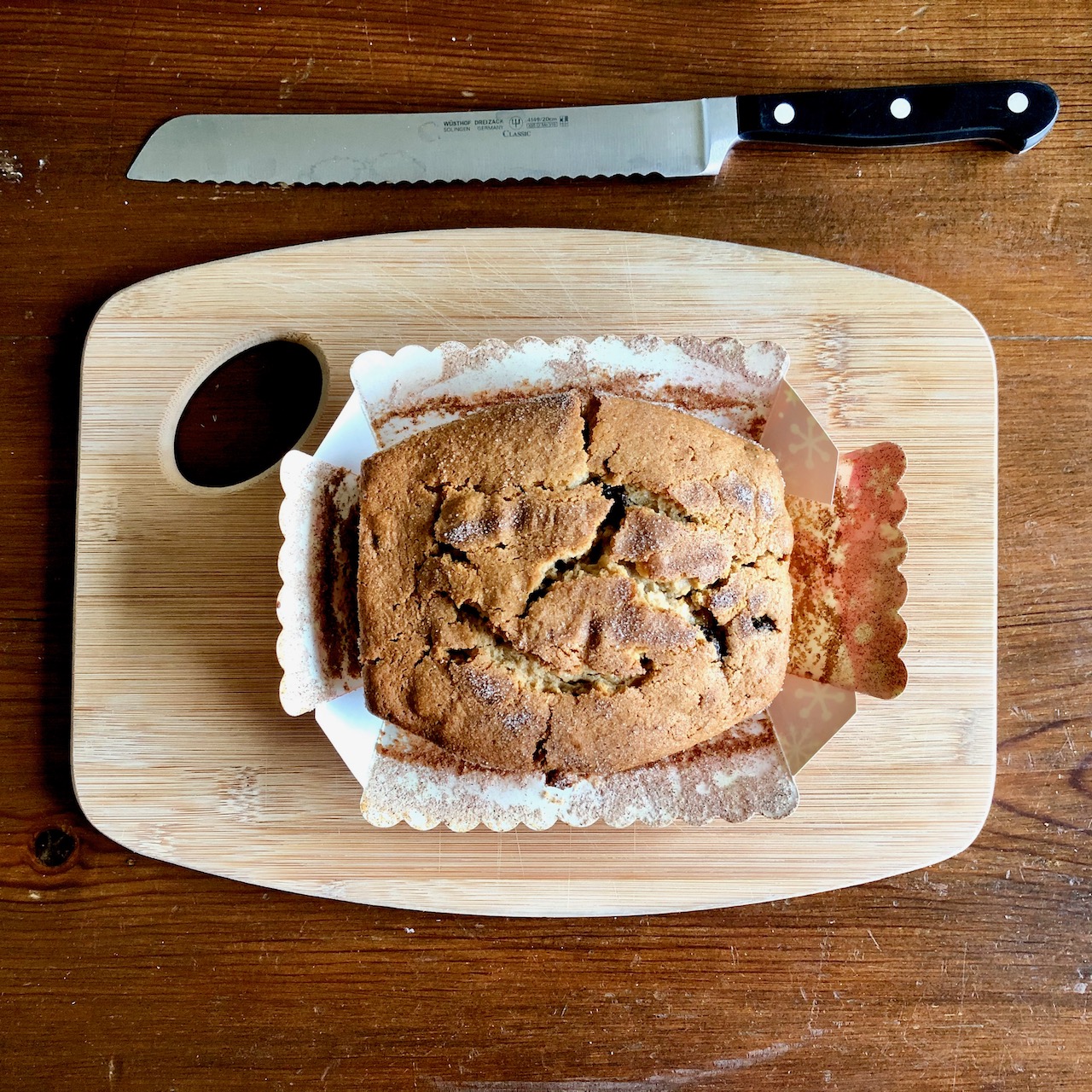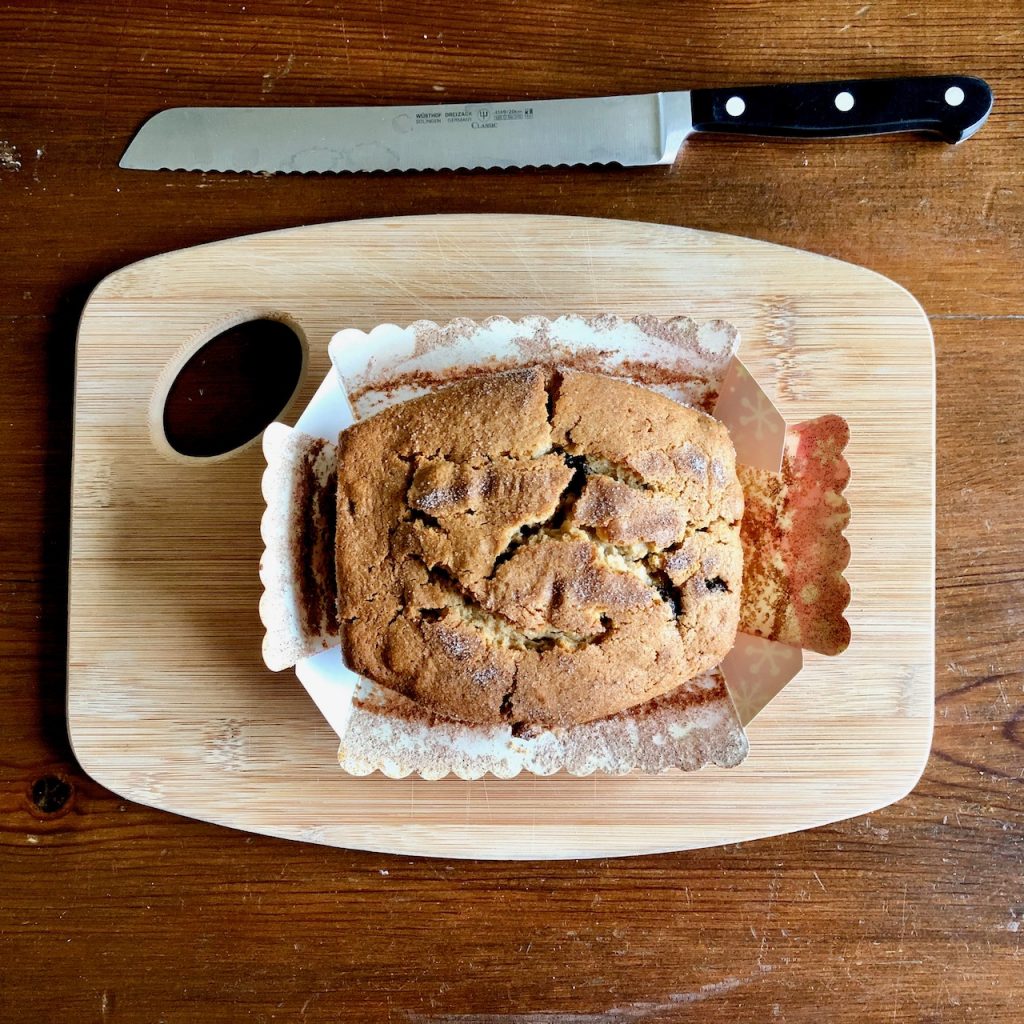 Quick Links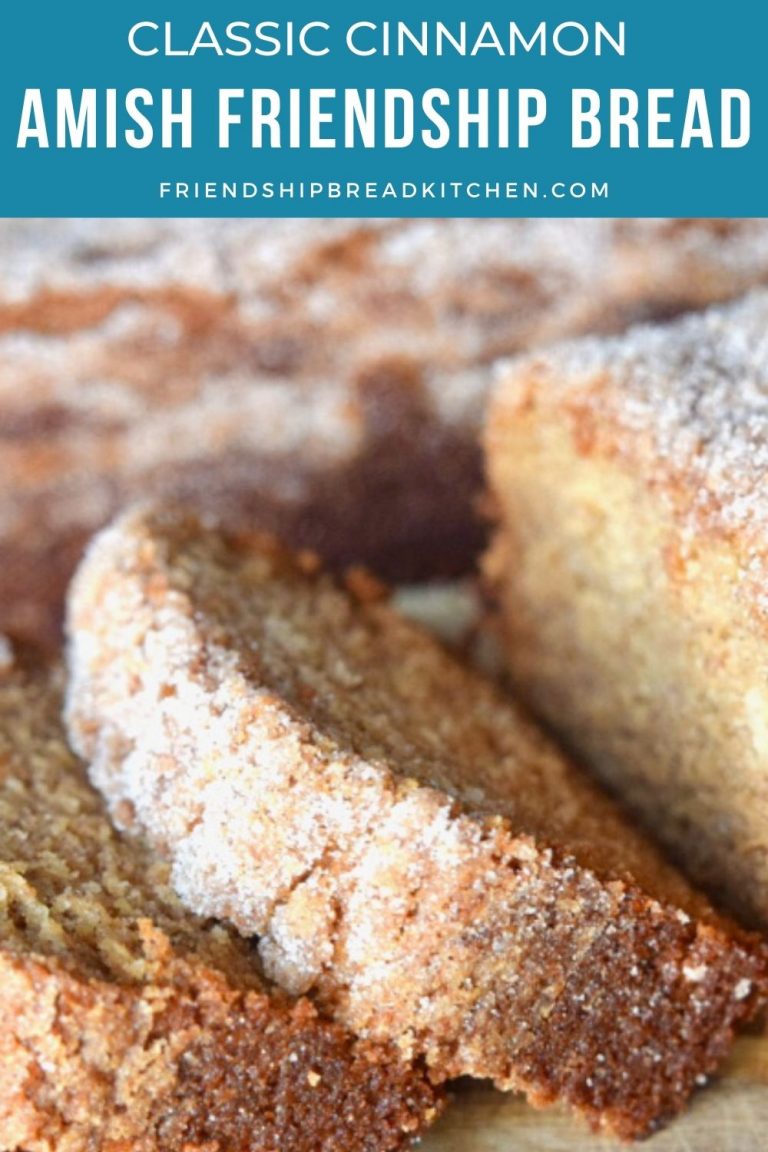 >> Have you tried this? Share your best pic with us or leave a comment below and let us know how it worked for you!