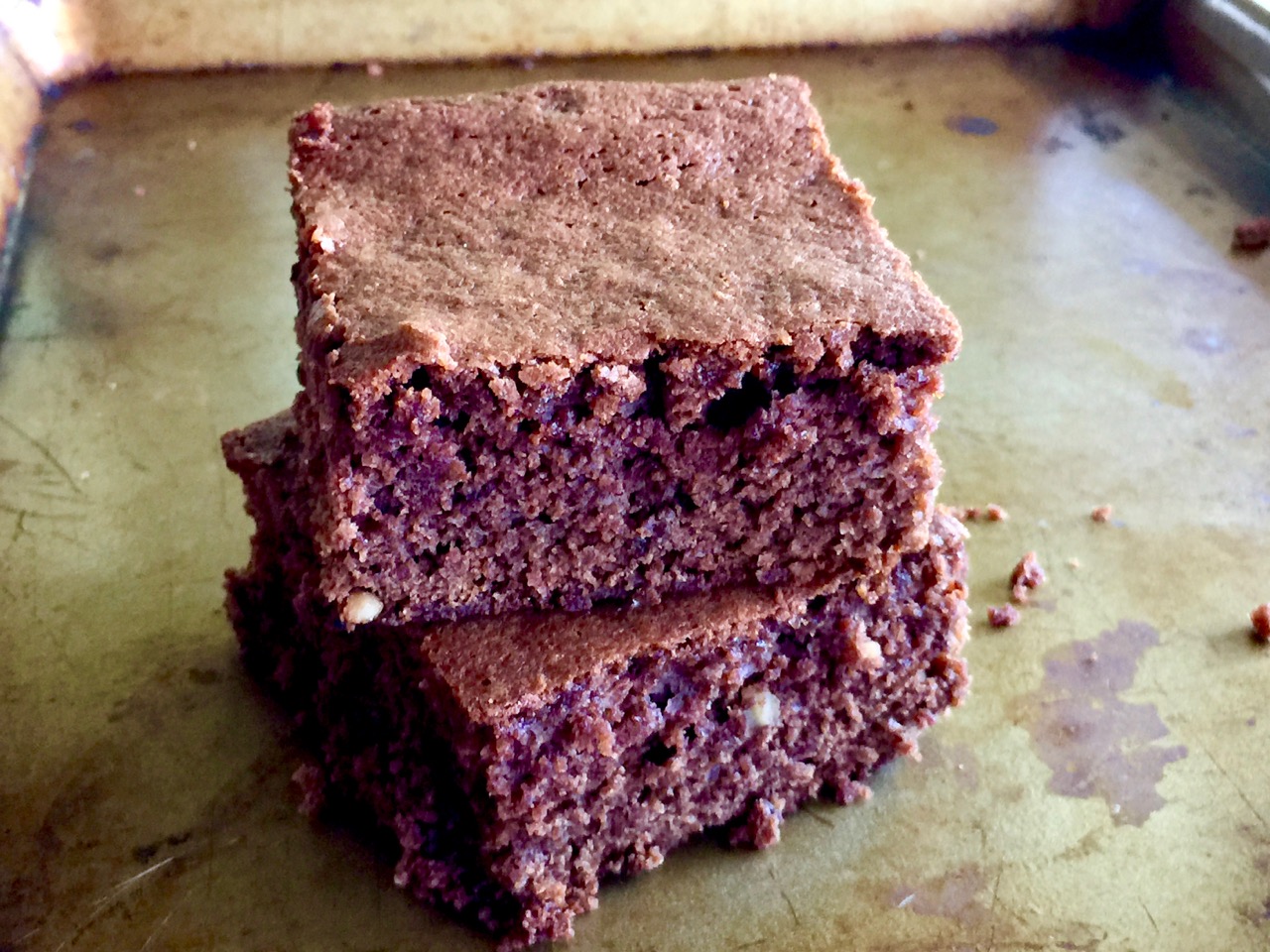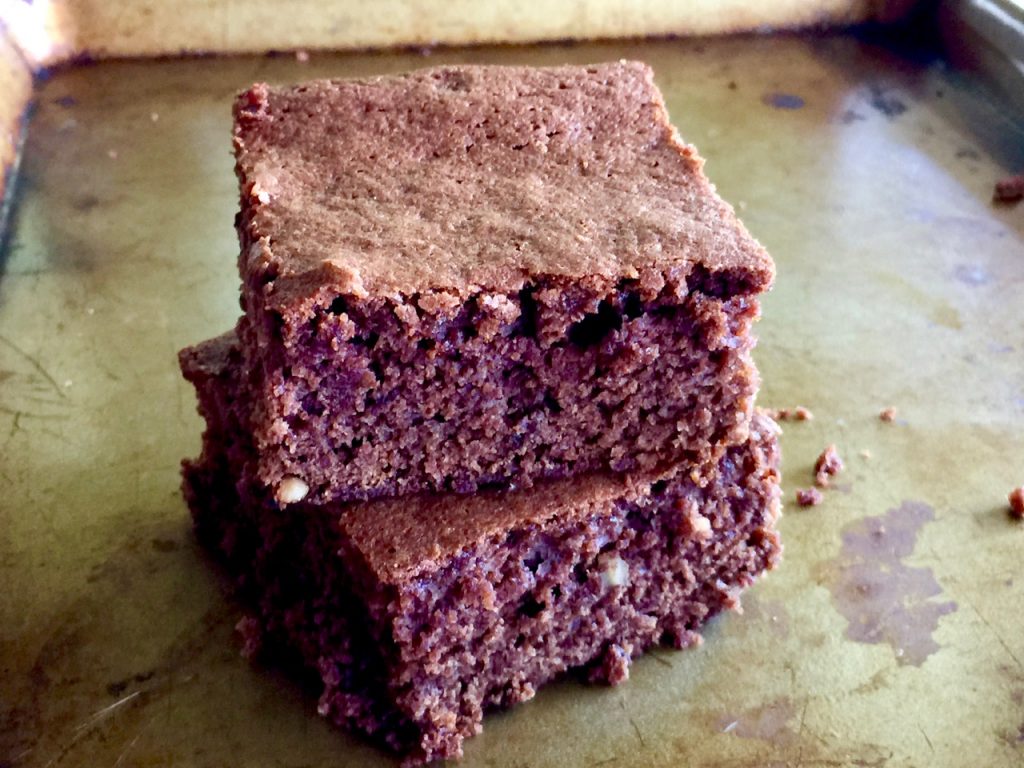 We love brownies! The Amish Friendship Bread brownie was one of the early recipes in my arsenal when I had tons of starter on hand. People were so used to receiving loaves of the classic sugar-cinnamon Amish Friendship Bread from me that they were shocked when I showed up with these chewy, chocolate squares. Another way to share what we have with others and pass it on? Yes, please!
There are lots of ways you can tweak this recipe. Here are a few brownie basics:
Up the chocolate ante by adding a cup of semi-sweet chocolate chips, melted, or stir them into the batter before pouring them into the pan.
Metal pans cook brownies faster than glass, so adjust baking/cooling times for your ideal texture–remember that the brownies will continue to cook a little longer while cooling in the pan.
The goal is a moist brownie, not a wet one, so always test to the center of pan with a toothpick. You want to see some moist crumb on the toothpick–if it comes out clean, your brownies may be overcooked.
Line the baking pan with parchment paper for easy lift off–I mean, lift out–of your brownies. Let the brownies cool in the pan for a couple of minutes then lift them out and place on a cooling rack.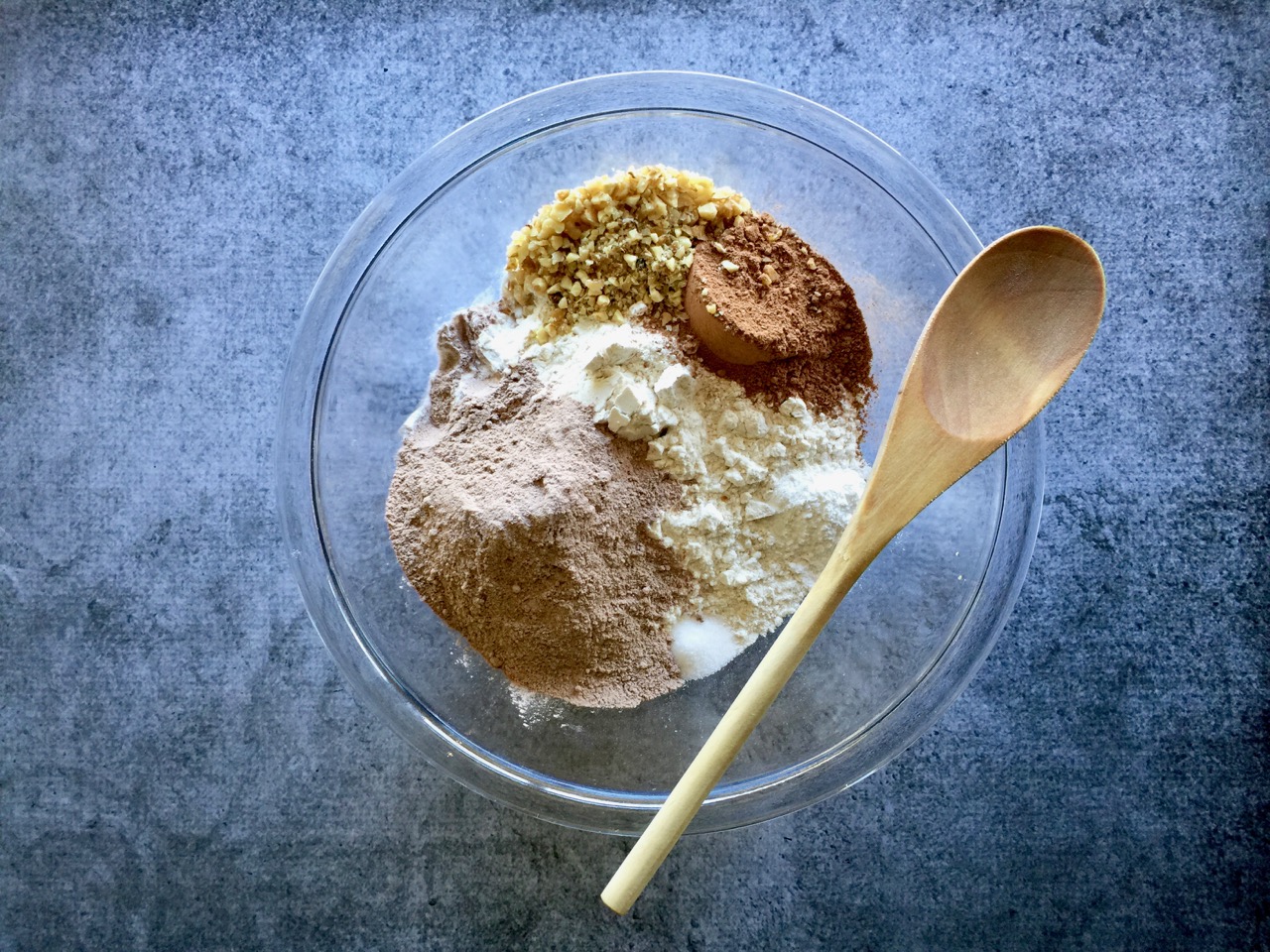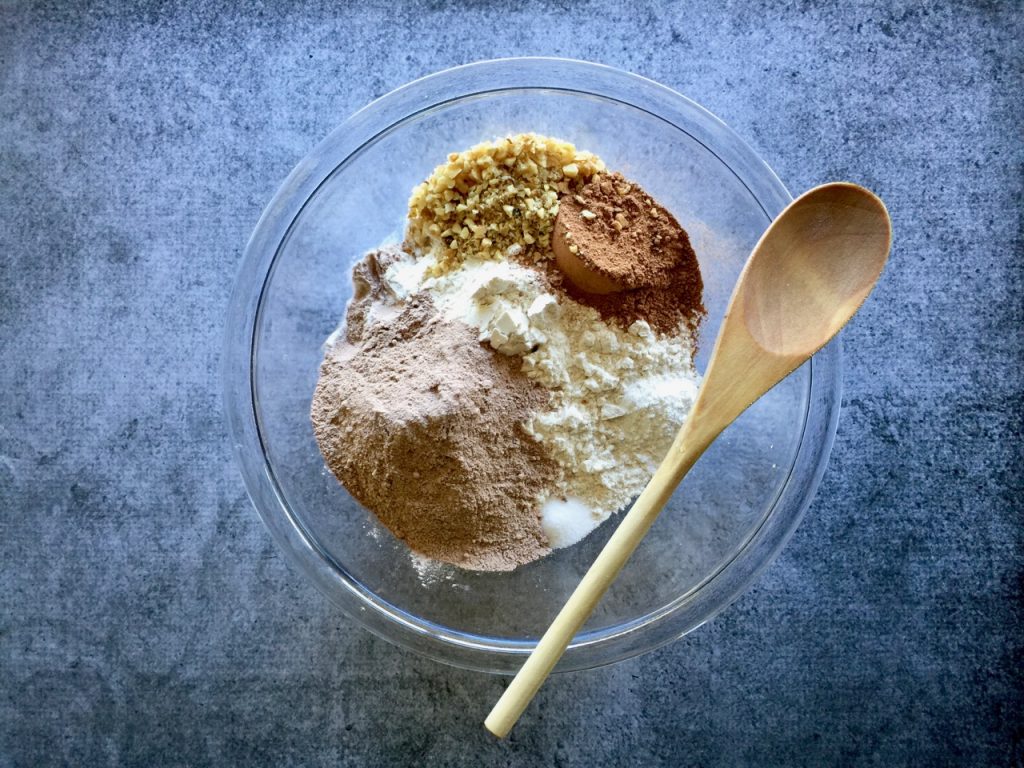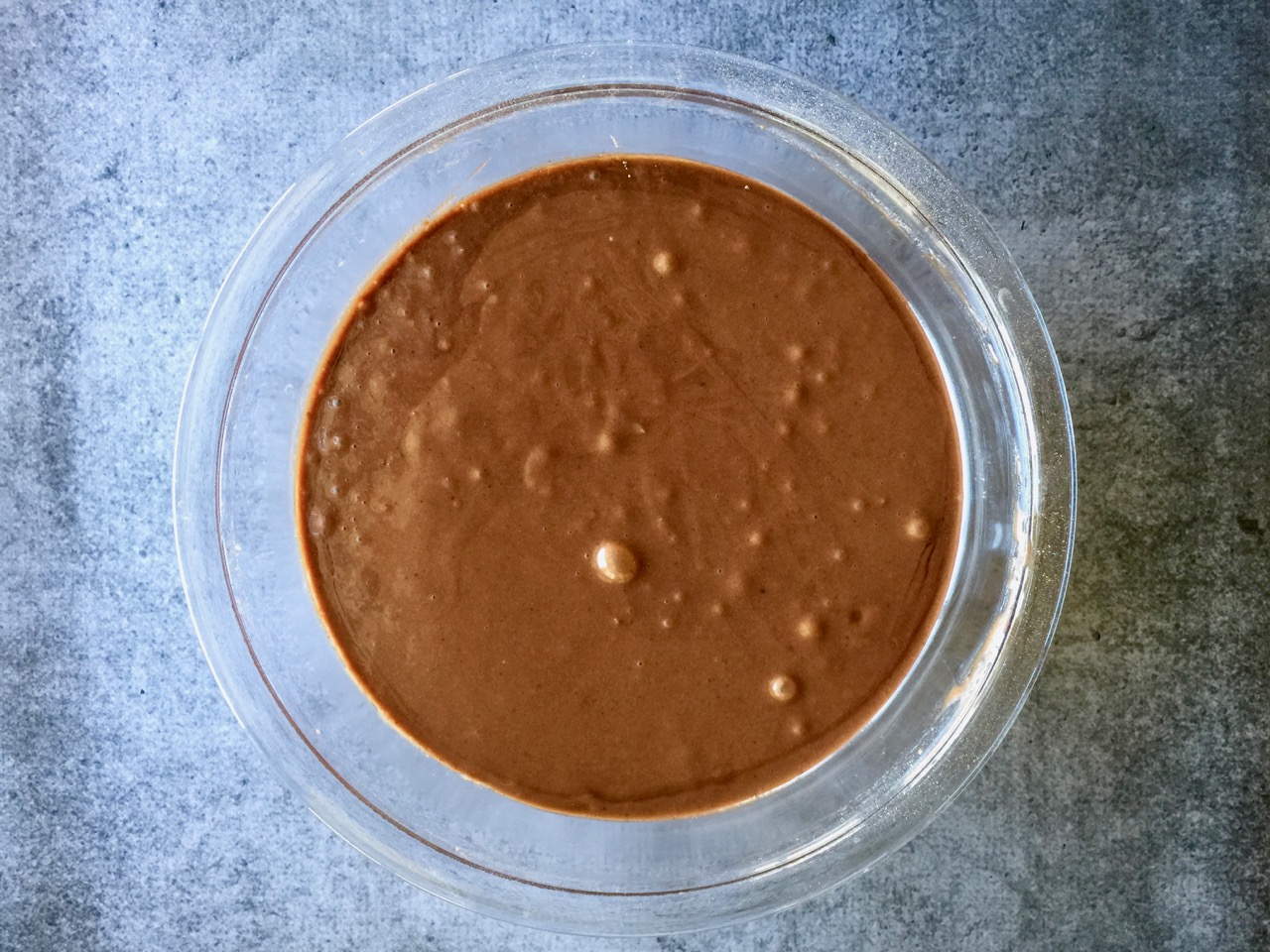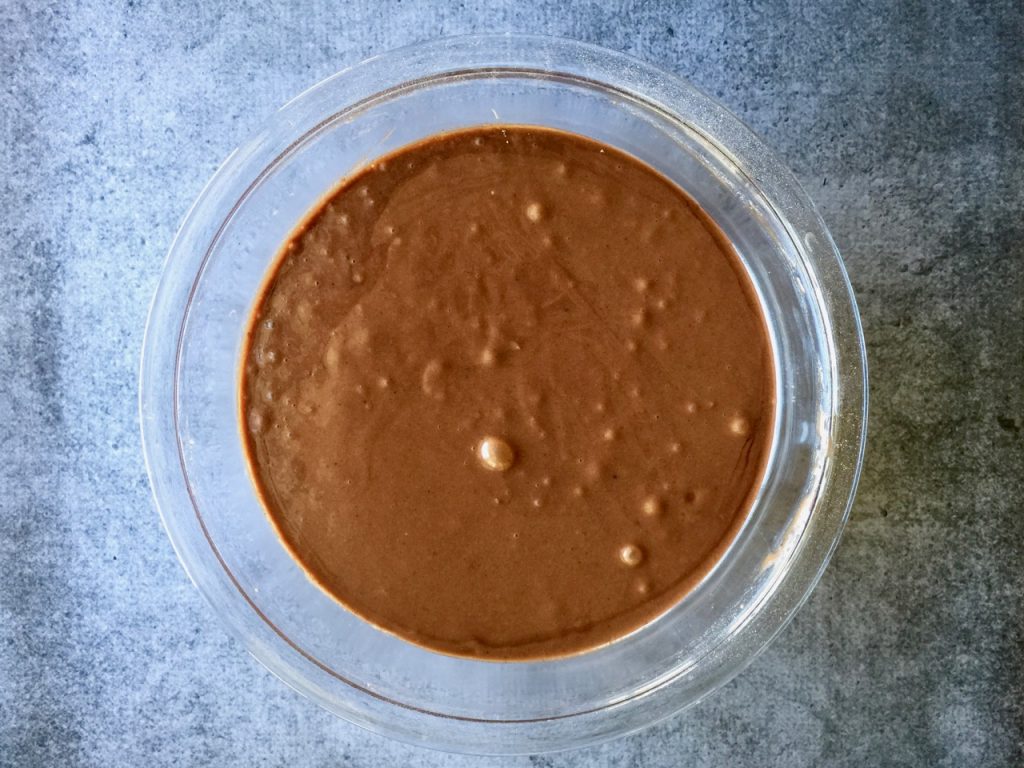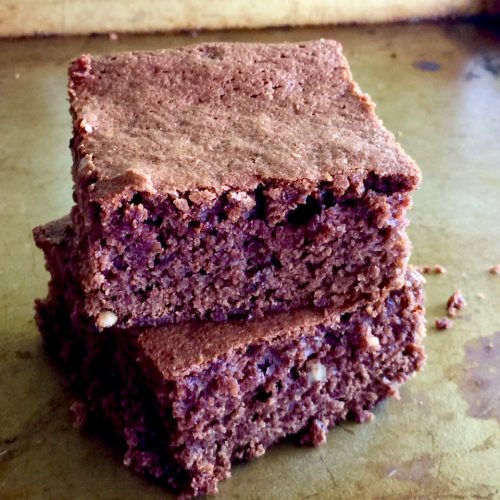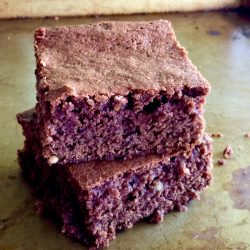 Chocolate Amish Friendship Bread Brownies
It's all about the brownie … chocolate Amish Friendship Bread brownies! This choco-mazing recipe yields a moist, cake-like brownie that tastes even better the next day.
Instructions
Preheat oven to 325° F (165° C).

In a large mixing bowl, add ingredients as listed.

Grease one 9″ x 13″ cake pan.

Dust the greased pan with 2 tablespoons of sugar.

Pour the batter evenly into cake pan and sprinkle with another 1 tablespoon of sugar.

Bake for one hour or when a toothpick inserted in the center of the brownies comes out with light crumbs clinging to the toothpick. Wait until cool before cutting.

ENJOY!
Kitchen Friend Emily Joseph says, "I used Hershey's Special Dark cocoa for the brownies. Can be kinda hard to find, but well worth it if you do. I made it in a mini-Bundt cake pan–it baked in about 25-30 min. Drizzled with Bailey's Vanilla Cinnamon glaze. Heavenly!" Kitchen Friend Nancy L. Hubbard tops hers with homemade chocolate frosting (or try this chocolate icing recipe or a richer chocolate ganache if you prefer).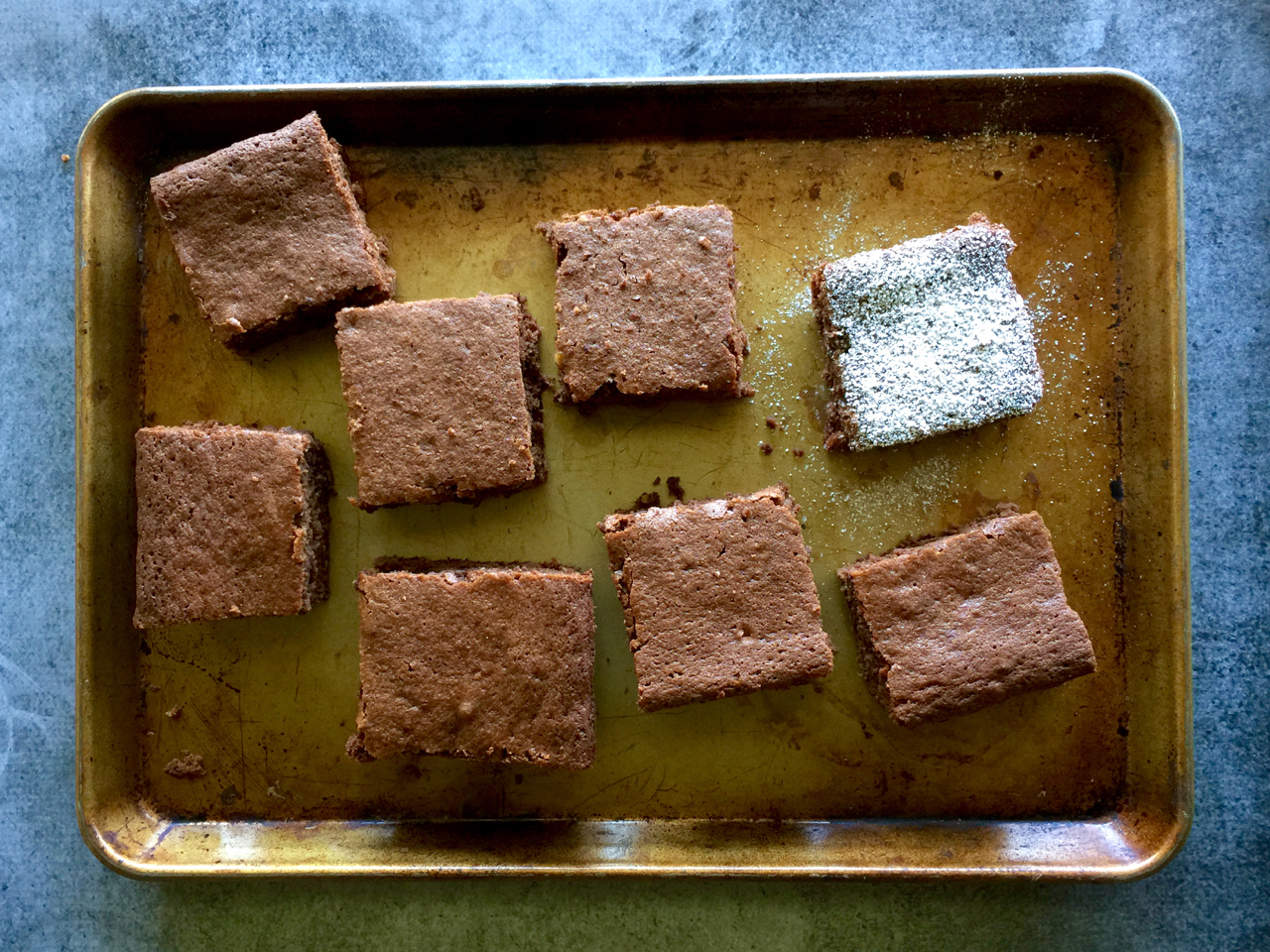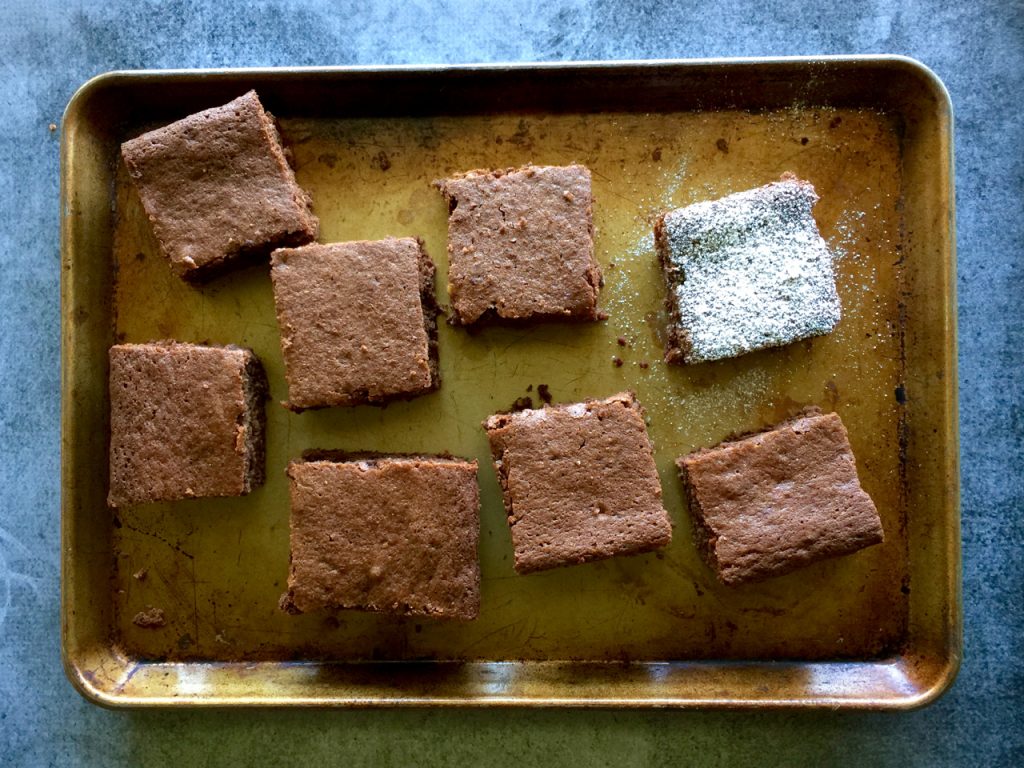 Let your brownies cool in the pan before cutting. I have been known to take a spoon and go straight for it, but if you like your brownies in squares and not mushed up, you'll want to give them time to cool down.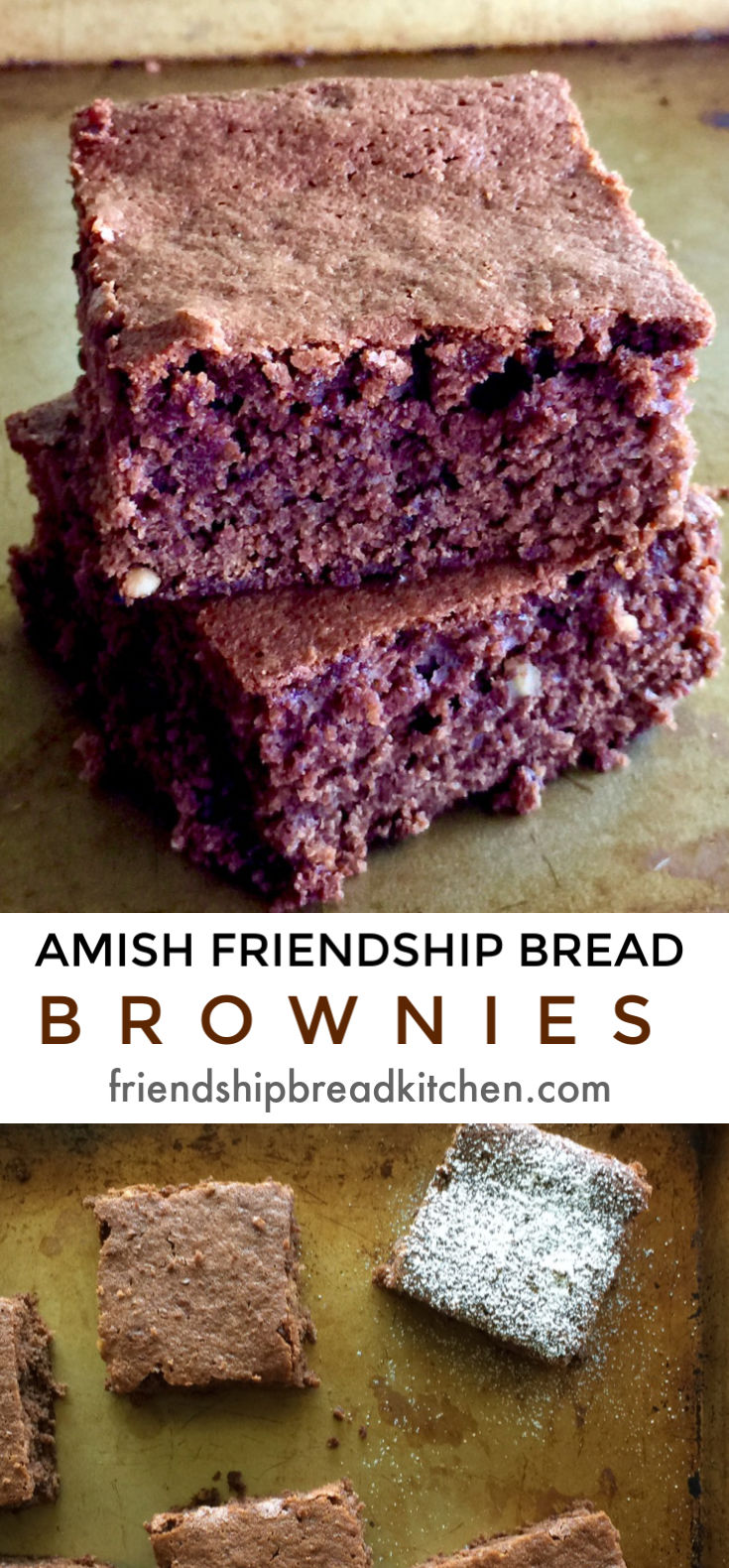 >> Have you tried this recipe? Share your best pic with us or leave a comment below and let us know how it worked for you!