Join me in welcoming Brita Britnell from the fabulous food blog, B. Britnell. She's sharing her Cinnamon Amish Friendship Bread recipe that adds a crumble and zesty orange glaze to dress up the classic loaf, just in time for the holidays.
If you look close, Brita has added a layer of cinnamon crunch in the middle of the loaf. Yes, you can start drooling now.
"One of my favorite parts about Amish Friendship Bread is that it comes together in ONE bowl," she says. "I love easy recipes."
Brita's a pro in the kitchen and not a complete stranger to Amish Friendship Bread either. "I have memories of my Aunt Tracie asking me if I wanted a starter but I was in college and didn't go near a kitchen unless to microwave a bowl of ramen, I declined. I'm very excited to have made my own starter and baked with it."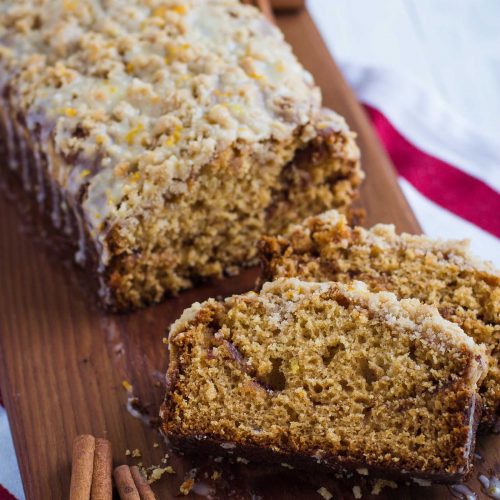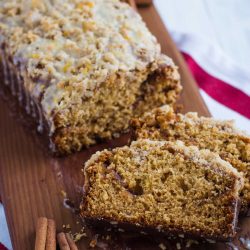 Cinnamon Amish Friendship Bread
Dress up the classic Amish Friendship Bread loaf with a crunchy sugar center, a cinnamon crumble and a zesty orange glaze.
Instructions
Preheat oven to 325° F (165° C). Grease two large loaf pans.

In a large mixing bowl, add in all of the wet ingredients and mix thoroughly.

Sift the dry ingredients into the wet ingredients and stir until fully incorporated.

Dividing the batter up, pour about ¼ into one loaf pan and a ¼ into the other. Sprinkle each one with ¼ of the cinnamon sugar mixture. Pour the remaining batter evenly between the two loaf pans and sprinkle the tops with the remaining cinnamon sugar.

Combine all of the ingredients for the crumble spread in a medium bowl.

Cut the butter into the other ingredients until it starts to crumble together and form clumps. Sprinkle evenly across both loafs.

Bake for one hour or until the bread loosens evenly from the sides and a toothpick inserted in the center of the bread comes out clean.

To make the glaze, combine the sugar and orange zest in a small bowl.

tablespoon at a time, whisk in the orange juice until a thick glaze forms. Add a bit more juice if needed.
Visit Brita at her blog and read more about the recipe here. Be sure to let her know that you're from the Friendship Bread Kitchen and we appreciate her wonderful addition to the Recipe Box! ♥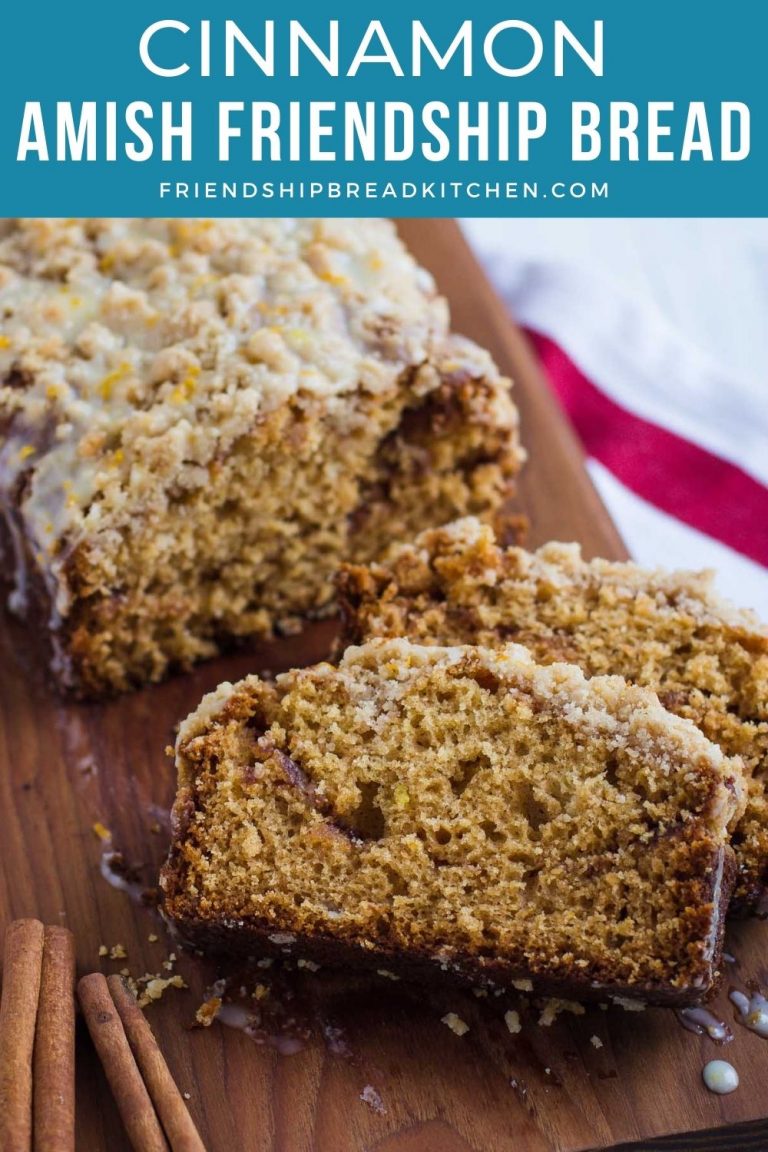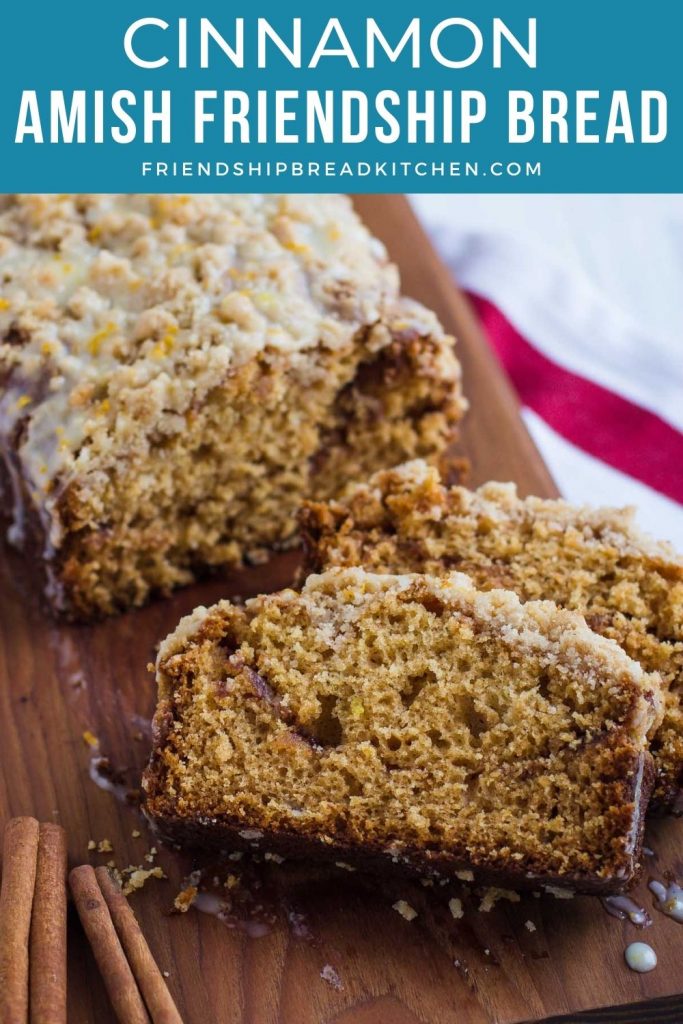 >> Have you tried this recipe? Share your best pic with us or leave a comment below and let us know how it worked for you!