One of the best ways to use up excess starter is to make Amish Friendship Bread waffles and add a little love into breakfast or brunch. You can even mix them up the night before to make breakfast prep super easy!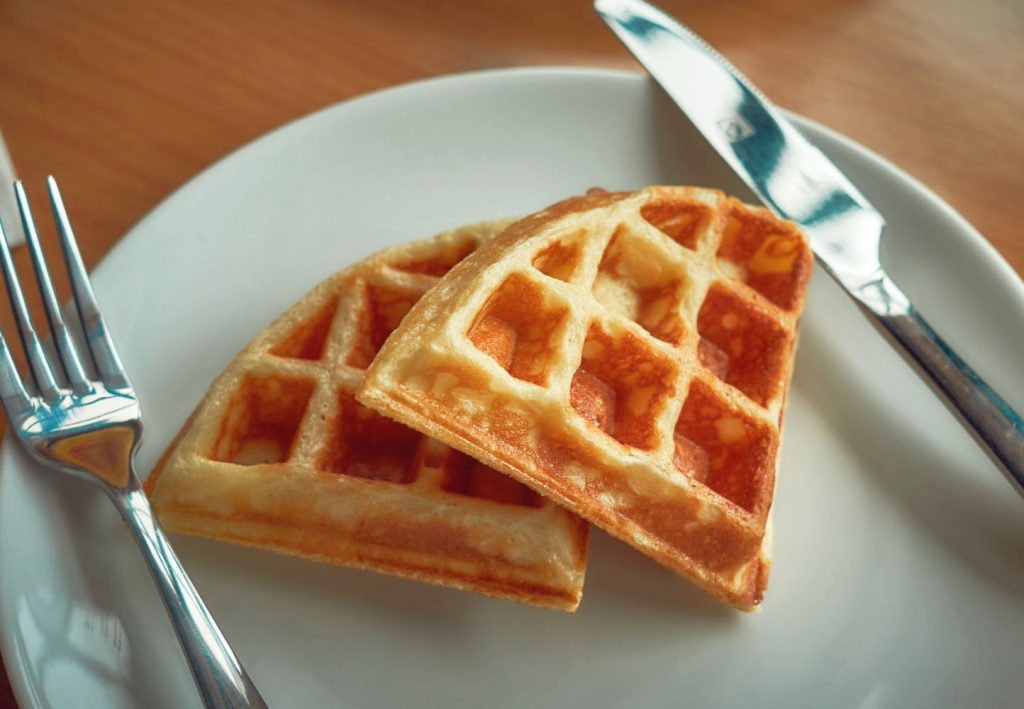 Because of the sugar content in the starter, these waffles crisp up beautifully while staying nice and fluffy inside. Okay, the butter helps, but still. They're a cross between breakfast and dessert and are easy to make.
Don't have a waffle maker? Borrow one from a friend — everyone knows at least one person with a waffle maker that's getting dusty in a kitchen cupboard! (But if you don't have access to a waffle iron, you can try these Amish Friendship Bread sourdough pancakes.)
Another solution that's become popular in the Friendship Bread Kitchen has been the single mini waffle makers. They don't take up much space, cost less than $10, and they're low maintenance in a way that most kitchen appliances are not. Bite the bullet and get one, so you can keep a batch of waffle batter in the fridge and make them throug
Toppings for your waffles
The traditional butter and maple syrup is always a hit, but waffles work well with both sweet and savory options! You could try a dessert version that includes whipped cream and fresh fruit or compote, complete with a sprinkling of confectioners' sugar or top your waffles like you would a baked potato with cheddar cheese, crispy bacon, sour cream, and scallions.
More fun topping ideas
peanut butter spread and honey
cream cheese with sliced fruit
greek yogurt with granola and fruit
sliced bananas with chocolate drizzle
fried egg and avocado
scrambled eggs and bacon
Or try this homemade grape jelly for something a little different.
There are so many options for topping your waffles that you'll never get bored with them!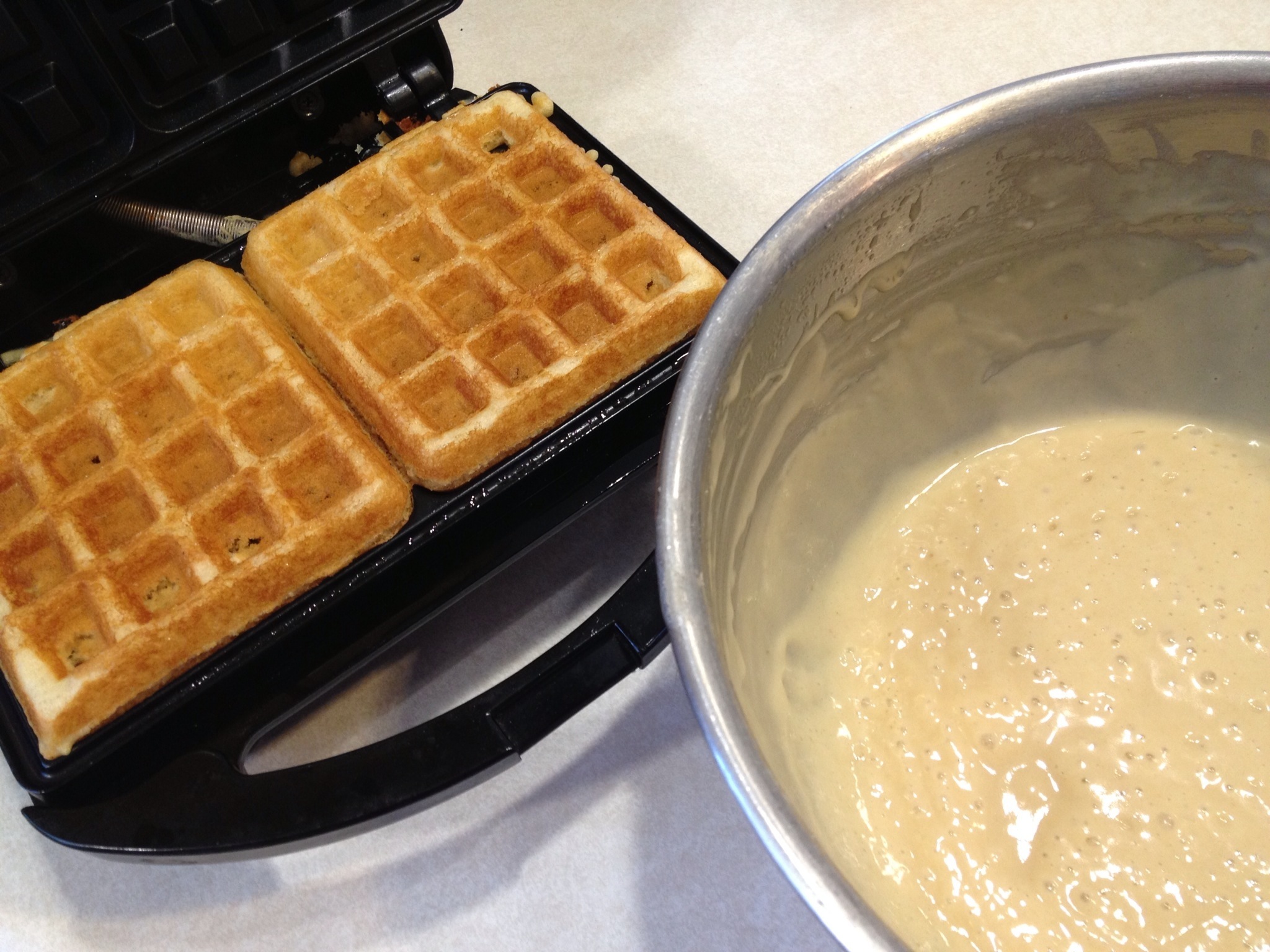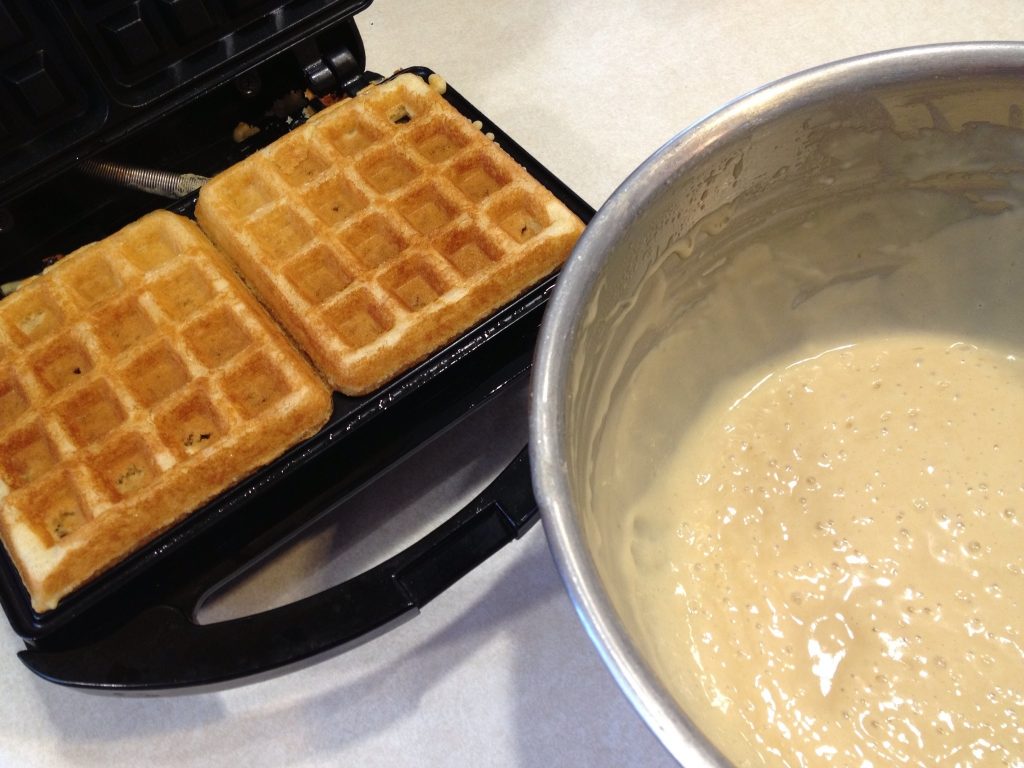 5 homemade waffle tips
This is best used with discard, or excess starter that is healthy but flat (meaning not active or bubbly).
Do not overmix the batter — a few lumps are okay.
If you like your waffles crispy, reduce flour to ¾ cup and add ¼ cup cornstarch.
Spray your waffle iron with cooking oil to avoid sticking.
If you plan to serve the waffles all at one time, heat the oven to 200 °F (or 93 °C) and place the finished waffles directly on the oven rack until ready to serve.
What to do with leftover waffles
I'm a fan of pancake and waffle breakfast sandwiches. Save the leftover waffles and toast them up the next day with scrambled eggs and a few slices of bacon in between.
I've also frozen leftover waffles and waited for a lazy Sunday morning where I didn't want to do anything other than relax, grab a cup of coffee, and load up on a stack of waffles drizzled with maple syrup and fresh fruit.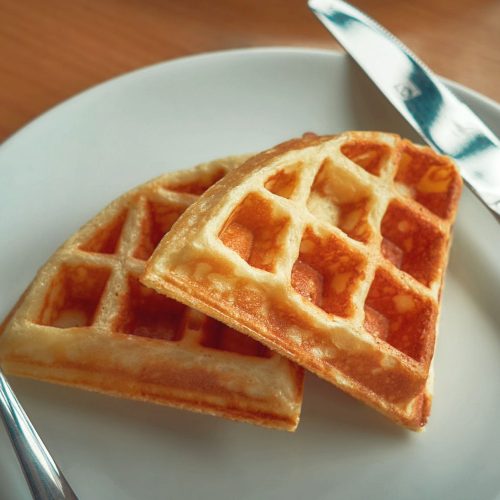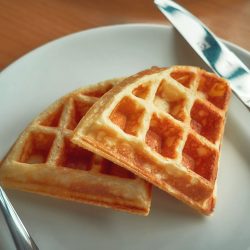 Amish Friendship Bread Waffles
Amish friendship bread waffles are nice and crispy on the outside, yet remain light and fluffy on the inside. Perfect for any breakfast or brunch.
Instructions
Preheat waffle iron.

Combine flour, salt, baking powder and baking soda in a large mixing bowl.

In a smaller bowl, combine oil, Amish Friendship Bread starter, milk, and egg.

Add ingredients of smaller bowl to the ingredients of larger bowl and mix on medium speed.

Spray waffle iron with non-stick cooking spray and pour batter onto hot waffle iron. Cook until golden brown.
Notes
Make the waffle batter up to one day in advance and whisk well before using. Top hot waffles with 1 cup fresh or thawed blueberries, strawberries, or bananas for an extra treat.
From Paula Altenbach: "To avoid an overly sweet waffle, I used Amish Friendship batter that had been fed a day earlier and allowed to consume some of the sugars. These came out of the Belgium waffle iron steamy and tender without being overly sweet. We dropped them in a toaster to keep the crowd fed at their own pace."
This recipe is courtesy Suzy at Kitchen Bouquet.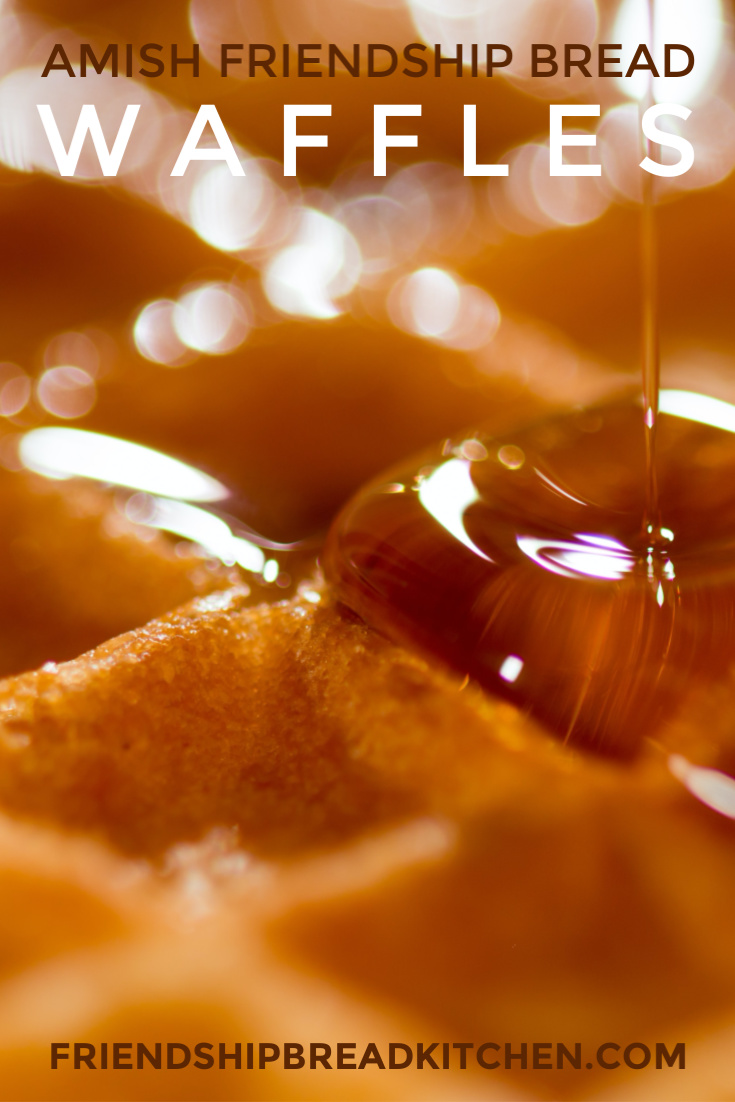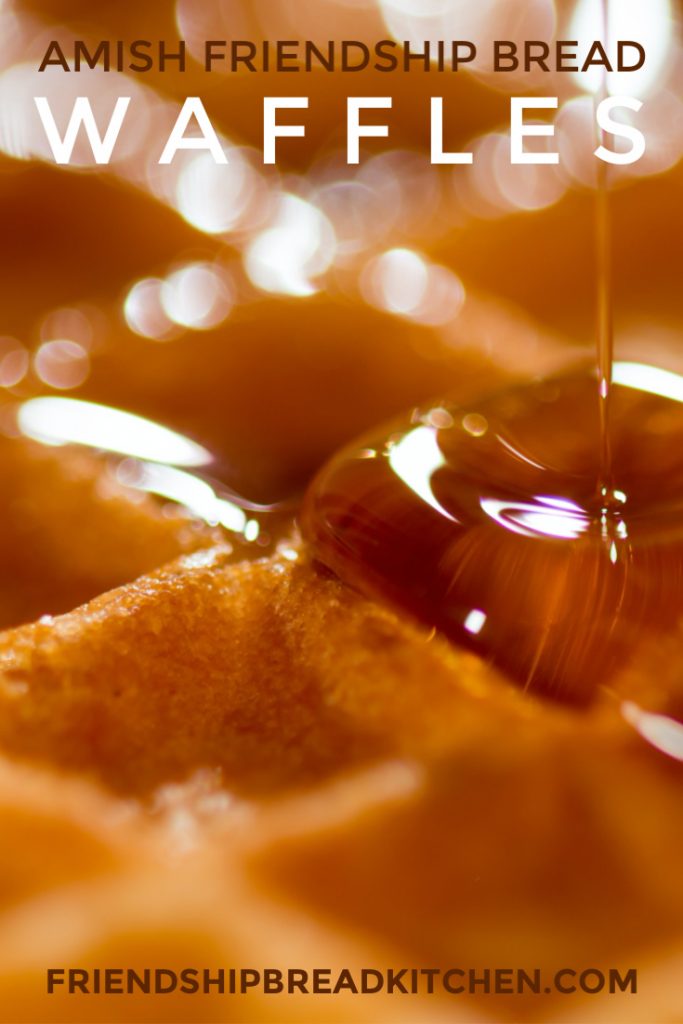 >> Have you tried this? Give the recipe some stars and leave a comment below to let me know how it worked for you!