If you want to keep an Amish Friendship Bread starter but don't want too much of it, or if you're keeping a careful eye on your pantry ingredients, here are three solutions to help you reduce your starter or keep a small amount of starter on hand: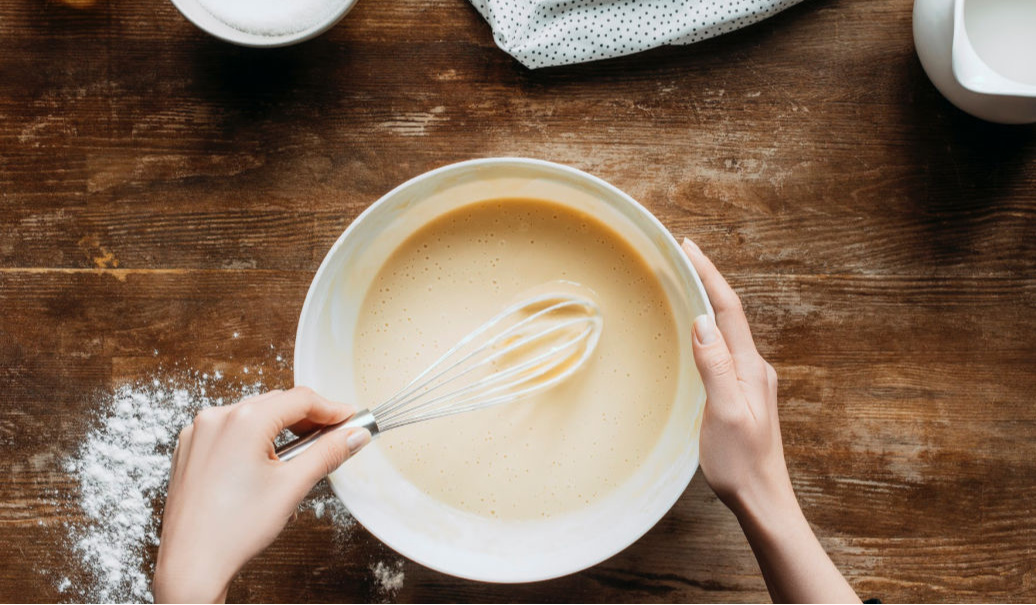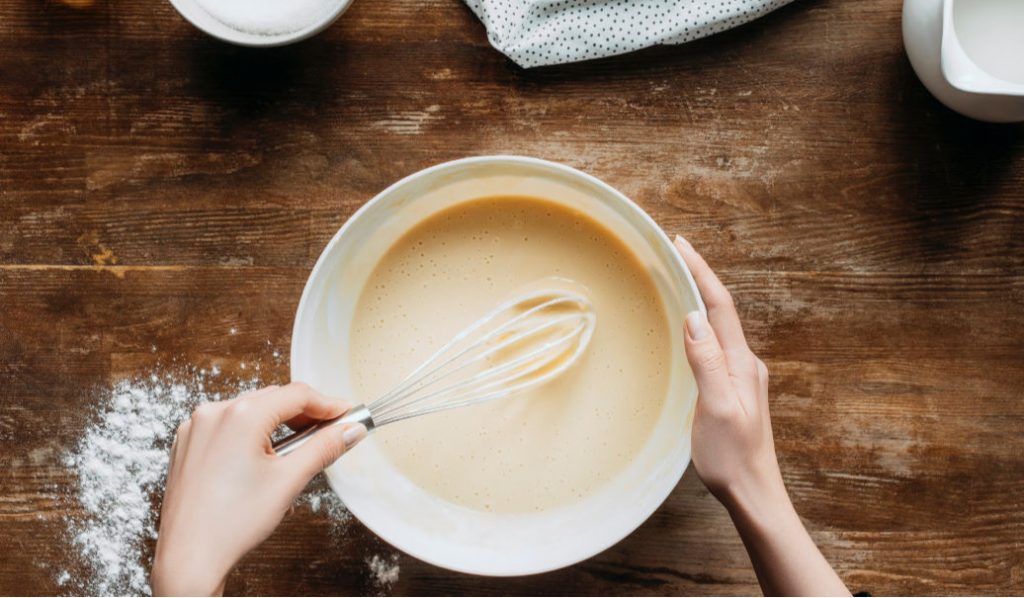 This post contains affiliate links. If you click through and make a purchase, the Friendship Bread Kitchen may earn a small commission at no additional cost to you.
Freeze excess starter to use when you're ready (recommended).
Work on a 7-day, rather than a 10-day, feeding/sharing/baking schedule.
Reduce and maintain your starter amount by half.
AMISH FRIENDSHIP BREAD STARTER (ORIGINAL)
If you love Amish Friendship Bread, having an active starter on hand is a must. It's usually passed from person to person, so each bag of starter carries with it a little bit of love from the kitchen it came from (and any kitchen before that).
Check out this recipe
Method 1: Freeze Your Starter (Recommended)
This is the easiest and most stress-free way to keep a starter without worrying too much about it. You won't be feeding it while it's frozen, and it can be kept up to 9 months in the freezer, sometimes longer. When you're ready to bake, just pull a bag out the night prior or even a couple hours before. If you don't plan to bake every 7-10 days, this is the best option for you.
Learn how to freeze your starter here. You'll need freezer-grade 1-gallon Ziploc bags for this.
How it works: For as long as you have starters in the freezer, just remove one when you're ready to bake (let it thaw before using, but you don't need to feed it since it was fed just before you froze it). When you are down to your last 1-2 starters, remove 1 bag and treat it like Day 6: give it a Day 6 feeding after it's thawed, and then continue mashing daily until Day 10. On Day 10, feed your starter, remove one cup to bake with, then freeze the remaining starters.
Method 2: Follow a Weekly Schedule
Another option is to adjust your schedule. Instead of feeding your starter on Day 6 and Day 10, which will leave you with 4-6 cups of starter on Day 10, you'll feed and bake Amish Friendship Bread over a one-week period.
How it works:
Once a week, feed 1 cup flour, 1 cup sugar, 1 cup milk to your 1 cup of starter. Mix well. You'll have approximately 3 cups of starter once everything is combined, maybe a little more/less.
Bake with one cup immediately. (-1 cup)
Save one cup if you plan to keep baking. (-1 cup)
Give away or freeze any remaining starter away. (-1 cup)
Method 3: Reduce Your Starter By Half
Some people assume that feeding their starter less (less frequently or with less ingredients) is the best solution. It might work for one or two feedings, but ultimately your starter will die out. Even worse, you'll risk having a starter on your counter that doesn't have live organisms keeping it healthy, which means potential spoilage or contamination.
Amish Friendship Bread starter is a type of sourdough starter. It needs to be maintained at the proper feeding ratios, or there won't be enough "food" to go around. One cup starter is the sweet spot, but if ingredients are tight, try this:
Using an active starter, stir well then remove 1/2 cup and put in a new bowl. Bake with the remaining starter or freeze for future use.
Add 1/2 cup flour, 1/2 cup sugar, 1/2 cup milk, and stir well.
Store in a warm place.
Move to a weekly schedule of baking once a week.
There are a few risks with this method. If you don't have an active starter to begin with, your starter could die out. It's important to take good care of your starter since you're dealing with much less of it, so keep an eye on it and make sure you see some kind of activity throughout the week.
Starter storage containers
Less starter means smaller storage containers. You all know that I'm a fan of Bormioli Fido glass jars with the wide mouth (the one I recommend often is the 67.5-ounce jar), but I have a bunch of these 50.75 ounce-jars with the chalkboard labels because they only cost about $5-6. Lately, they've been selling out of sourdough jars everywhere, so you can use a mixing bowl or large container (glass recommended over plastic), or stick with a gallon-sized Ziploc freezer bag. The key is to have enough room for your starter to comfortably double in size on its active dats.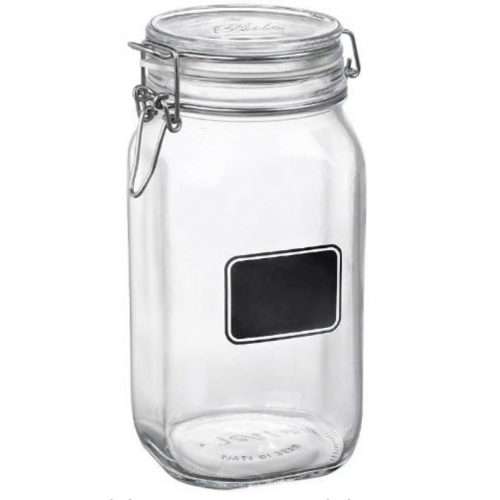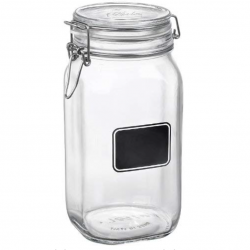 If you're not sure what kind of storage container to use (bag, bowl, or jar) this post might help.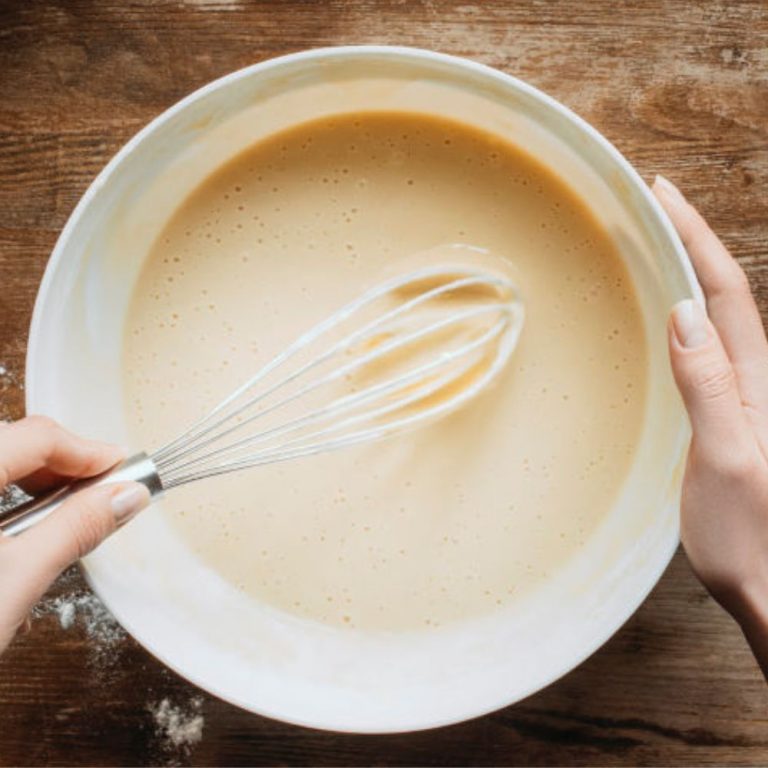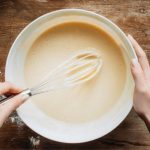 Print Recipe
Tutorial – How to Make a Smaller Amish Friendship Bread Starter
If you love baking Amish Friendship Bread but want to keep a smaller starter, here's how.
Instructions
Using an existing Amish Friendship Bread starter that's been properly fed and maintained, stir well and then remove ½ cup and place in a new jar, mixing bowl or Ziploc freezer bag. If you would like to use up the remaining starter, bake with it, share it, or freeze for future use.

To the ½ cup Amish Friendship Bread starter, add ½ cup flour ½ cup sugar, ½ cup milk, and stir well.

Cover loosely with a dish towel or plastic wrap. If your jar has a latching lid, leave the lid cracked open. Store your starter in a warm, draft-free area of your kitchen.

Stir your starter daily and move to a weekly schedule of baking once a week. On your baking day, feed your starter 1 cup flour, 1 cup sugar, 1 cup milk. Stir well and remove one cup for baking. You should have a little over 1 cup of starter remaining in your jar, bowl or Ziploc freezer bag. If you have excess starter, bake with it, share it, or freeze for future use.

Repeat step 4. If you ever need to take a break, freeze your starter.
Notes
As with all living things, you'll want to take good care of your starter, especially if you're reducing the overall volume on a regular basis. Stir or mix daily (or mash the bag, if you're keeping your starter in a Ziploc), and store your starter in a warm, draft-free area of your kitchen or house. Maintain the proper ratios and if you end up with too much starter, bake with the excess or share it with others.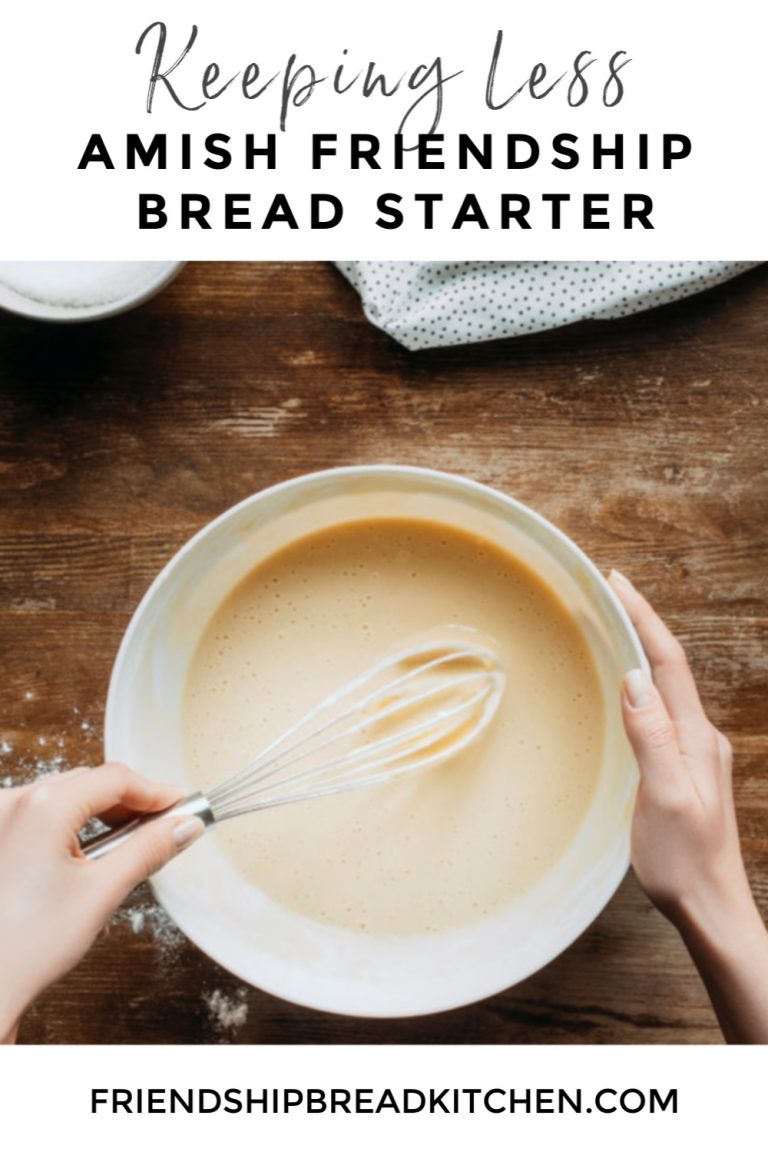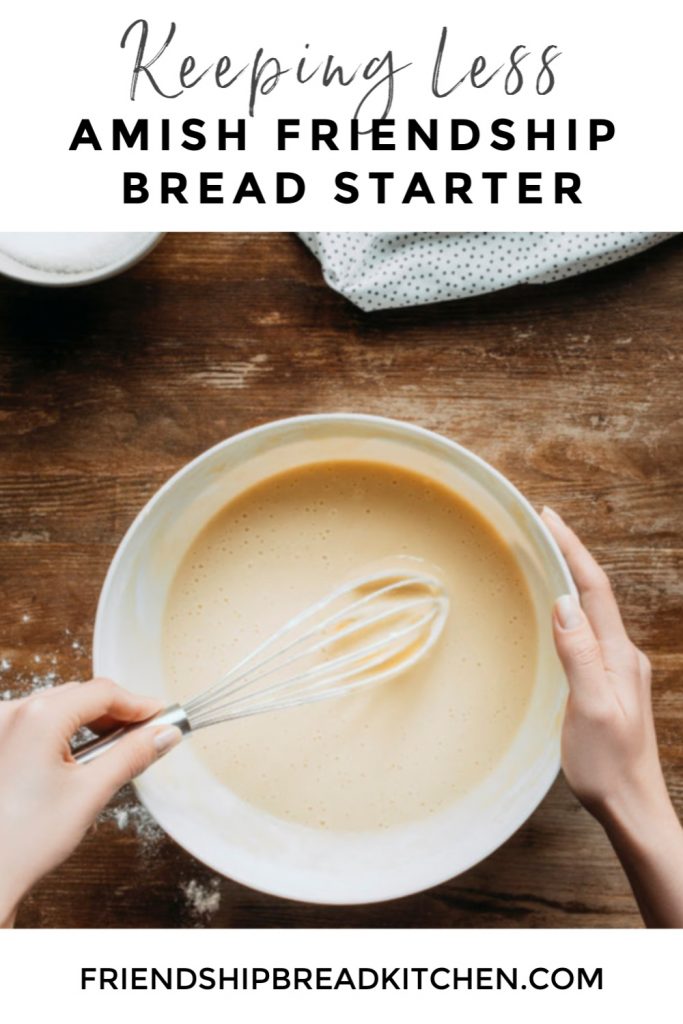 ---
If you still have questions about reducing your Amish Friendship Bread starter or keeping less of it on hand, drop them below!