Nothing says autumn like sweet potatoes! You'll love this Sweet Potato Pecan Amish Friendship Bread Cake drizzled with Caramel Glaze anytime of year.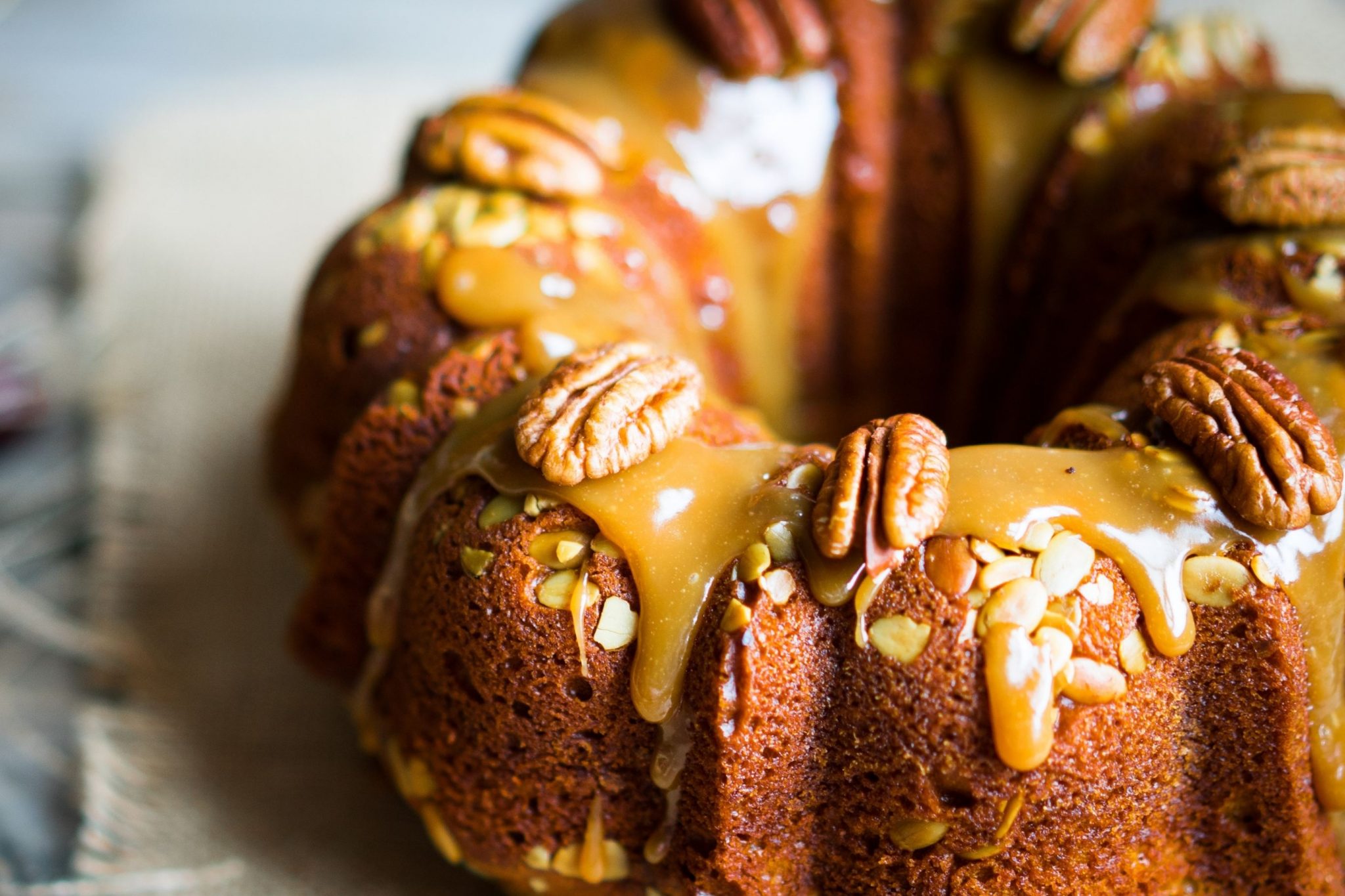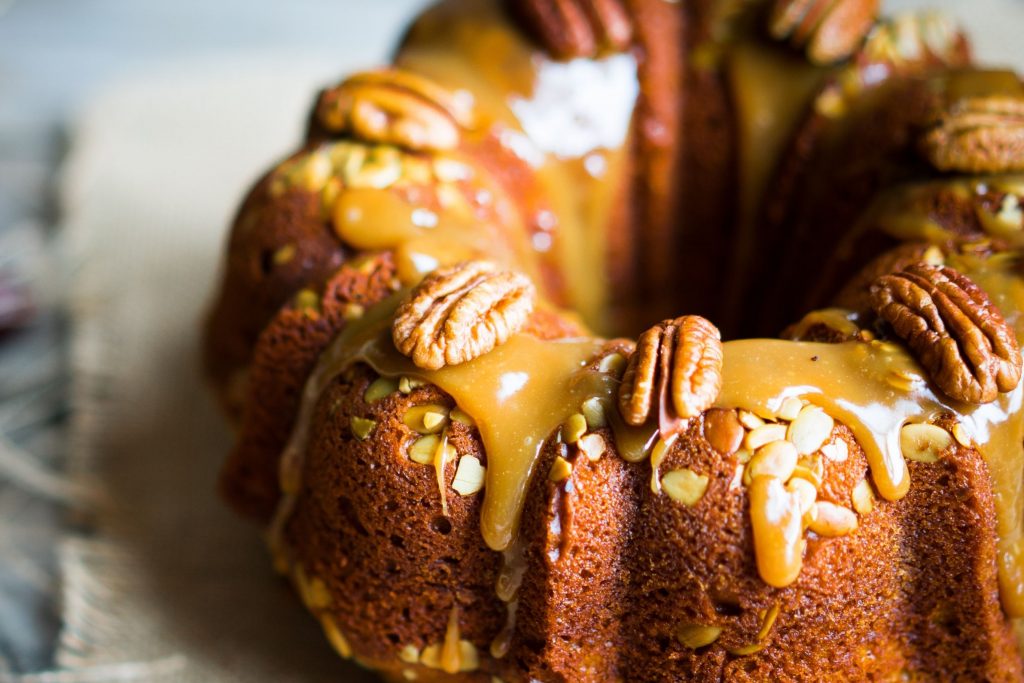 Sweet potatoes are a terrific source of fiber and contain important vitamins and minerals like iron and calcium. It's a great way to get kids to get some their veggies and prime their palate for foods we know are good for us!
I recently pulled a 6-pound sweet potato from my garden. It had snuck over to another garden bed where the soil was better. After letting it cure for 10 days, it was ready to use!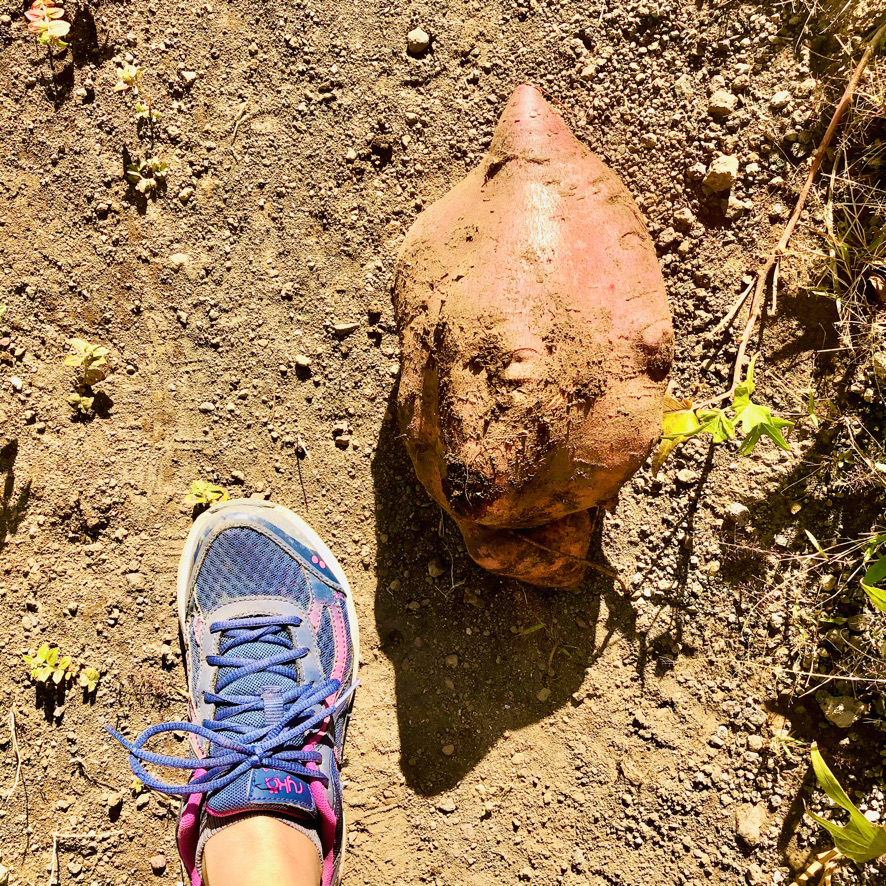 How to Prep the Sweet Potatoes
Did you know you can easily add mashed sweet potato to your quick breads and cake recipes just like pumpkin purée? They're similar in flavor, add a smooth texture to your baked goods, and have a beautiful, autumnal color.
I recommend preparing more sweet potatoes when you are making them for a meal. Just choose your favorite method, whether that's in the oven or Instant Pot (don't add any extra seasoning), and make sure they are very well done so they mash easily. This may mean baking them for just a touch longer than the the texture you prefer when eating them baked.
If you end up a little short, you can use canned pumpkin. If you end up with too much sweet potato puree, freeze any excess for future use, or add to any of these Amish Friendship Bread pumpkin recipes:
Pumpkin Spice Amish Friendship Bread
Celebrate autumn with this warm and spicy recipe for Pumpkin Spice Amish Friendship Bread.
Check out this recipe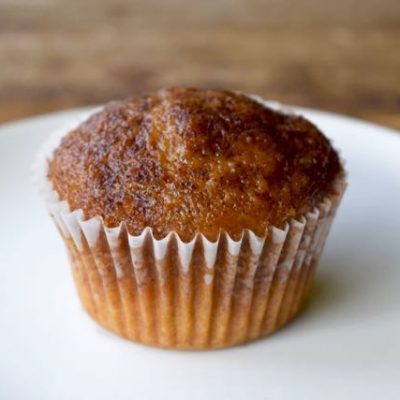 Pumpkin Chocolate Chip Amish Friendship Bread
If Charlie Brown had a favorite Amish Friendship Bread recipe, this Pumpkin Chocolate Chip Amish Friendship Bread would be it.
Check out this recipe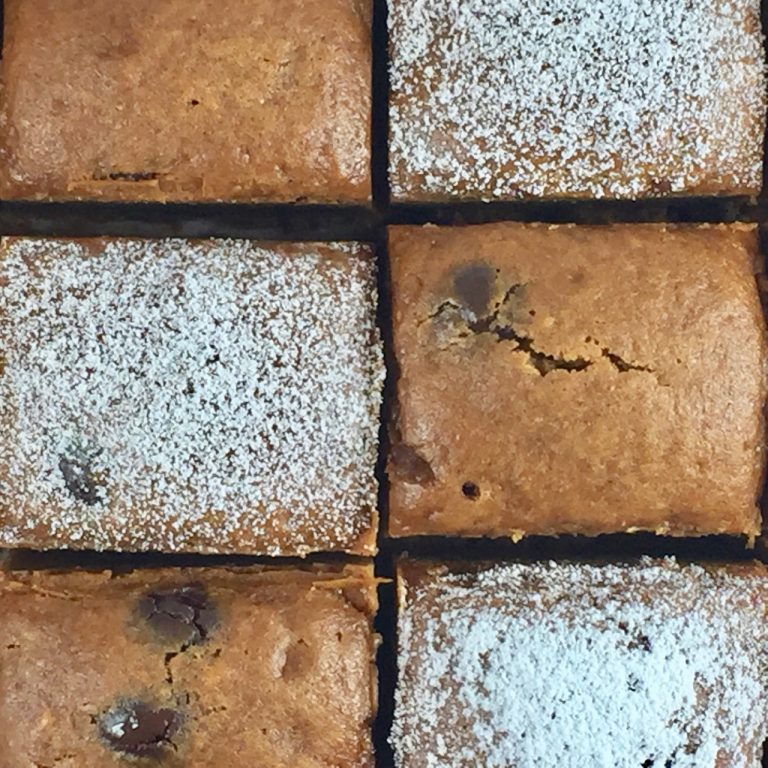 Pumpkin Cranberry Oil-Free Amish Friendship Bread
Looking to cut back the oil in your Amish Friendship Bread? Try our Oil-Free Pumpkin Cranberry Amish Friendship Bread which combines sugared cranberries and pumpkin puree for a healthier Amish Friendship Bread option!
Check out this recipe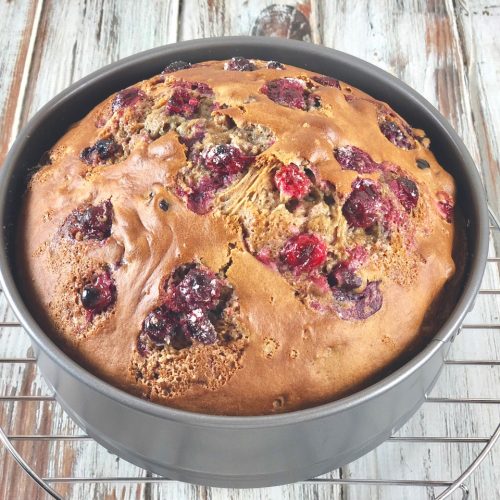 Dress it Up!
Once you've made your Sweet Potato Pecan Amish Friendship Bread Cake and it's cooled, drizzle with a Caramel Glaze or a White Chocolate Icing (add a little more heavy cream for easier drizzling). Both complement the warmth of the spices and sweet potato and add a beautiful finish to your cake.
If you aren't a fan of pecans, try walnuts instead. These two nuts are fairly interchangeable when it comes to using them inside cakes and quick breads. The toasted pumpkin seeds offer color and an extra lightweight crunch.
Tips and Tricks
This cake is baked in a simple fluted Bundt pan, but there are some beautifully sculpted pans like this Nordic Ware Harvest Leaves Bundt pan which take this cake to the next level.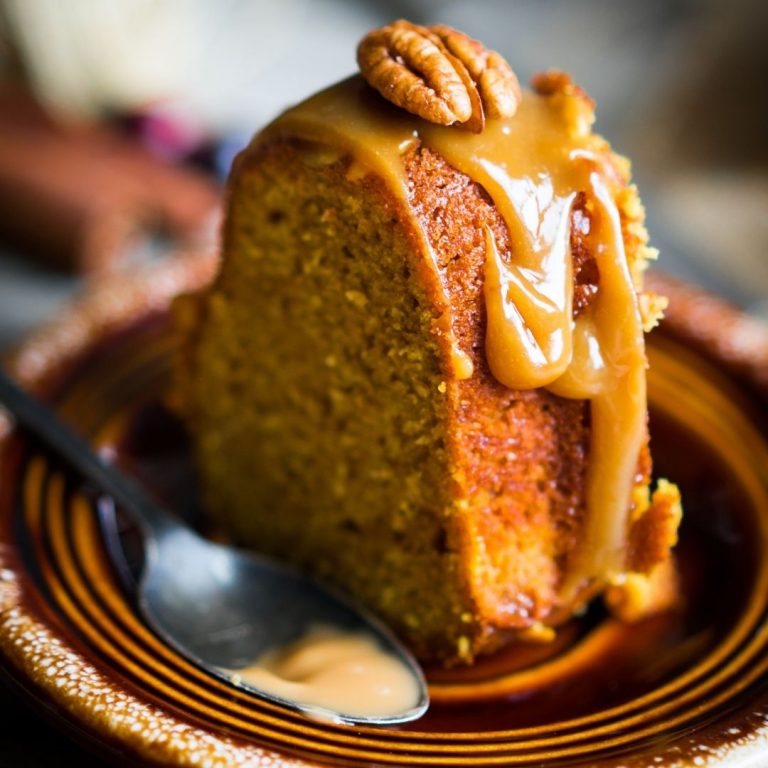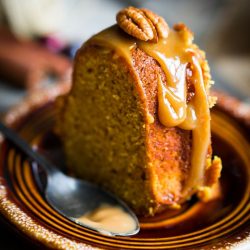 Sweet Potato Pecan Amish Friendship Bread Cake
Nothing says autumn like sweet potatoes, but you'll love this Sweet Potato Pecan Amish Friendship Bread Cake with a generous Caramel Glaze anytime of year.
Ingredients
1 cup Amish Friendship Bread Starter or sourdough discard
2 cups flour
2 teaspoons baking soda
2 teaspoons baking powder
½ teaspoon salt
1 tablespoon ground cinnamon
1 tablespoon ground ginger
16 tablespoons unsalted butter room temperature (2 sticks)
1 cup sugar
3 large eggs lightly beaten
1 tablespoon vanilla extract
2½ cups mashed cooked sweet potatoes cooled (about 4-5 sweet potatoes)
1 cup buttermilk
1 cup pecans, divided coarsely chopped, toasted, with extra to top
2 tablespoons pumpkin seeds toasted
Instructions
Preheat oven to 350° F. Grease and flour a Bundt pan.

In a large bowl, whisk flour, baking soda, baking powder, salt, cinnamon, and ginger.

In a stand mixer, beat butter and sugar on medium-high for 4-5 minutes until creamy, scraping down sides as necessary. Add starter and eggs. Beat on medium-high for 1-2 minutes until fluffy.

Add vanilla and mashed sweet potatoes. Beat until smooth and fold in chopped pecans and toasted pumpkin seeds.

Add the dry ingredients into the butter mixture in thirds, alternating with buttermilk. Beat on low speed until just incorporated.

Bake for 50 minutes to 1 hour, or until a toothpick inserted in center comes out clean. Gently loosen the edges with a heatproof spatula. Turn the Bundt pan onto a baking rack. After 10 minutes, remove the pan from the cake and allow the cake to cool completely.

While the cake is cooling, make the glaze. Once the cake has cooled, drizzle with glaze and top with whole pecans if desired.

Enjoy!
>> Have you tried this recipe? Share your best pic with us or leave a comment below and let us know how it worked for you!