One question I get asked often is how to freeze breads, cakes, cookies, or pretty much any recipe in our Recipe Box. Freezing is an excellent time-saver for busy bakers. It allows you to bake in bulk so you'll always have a treat on hand.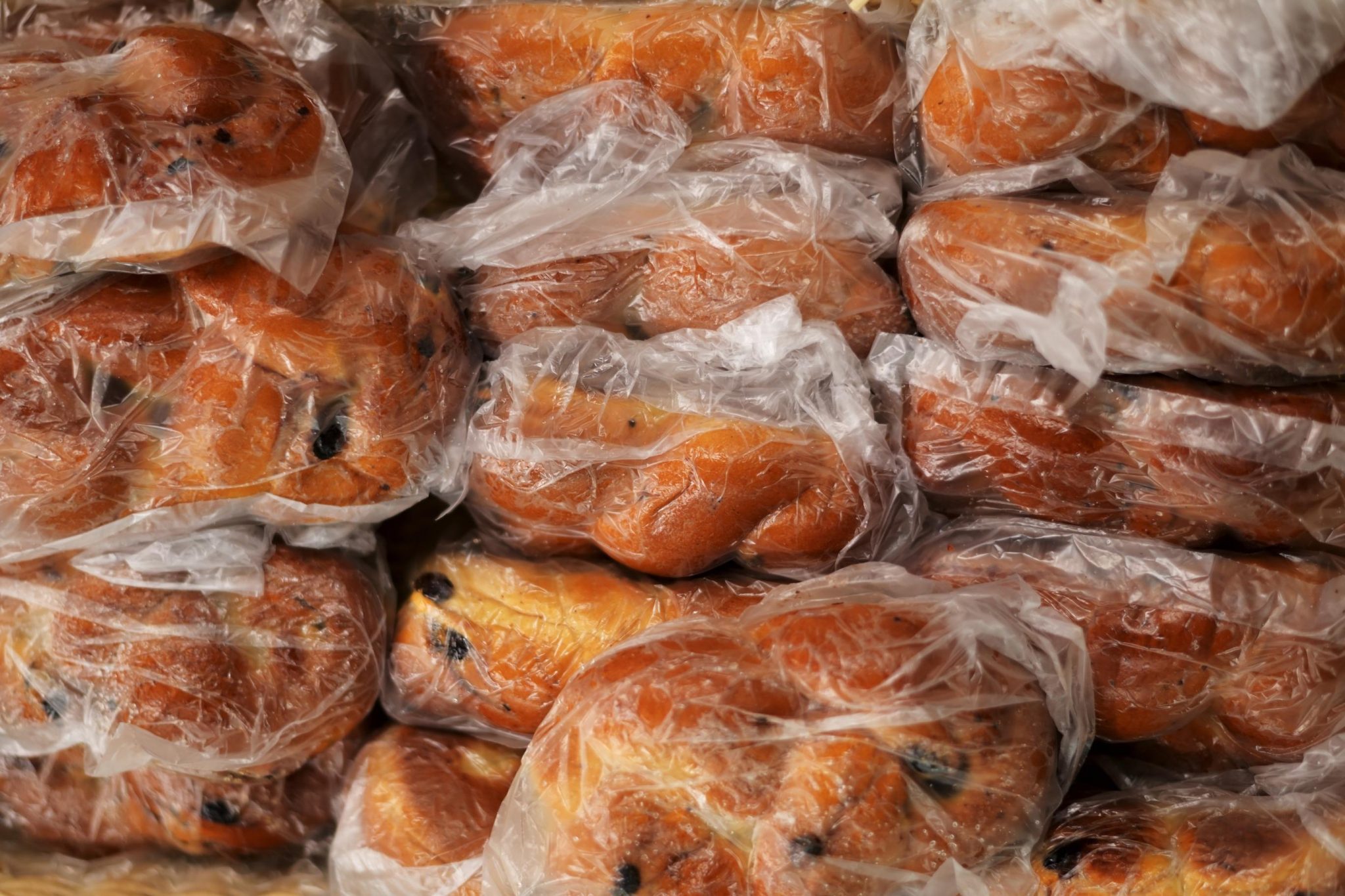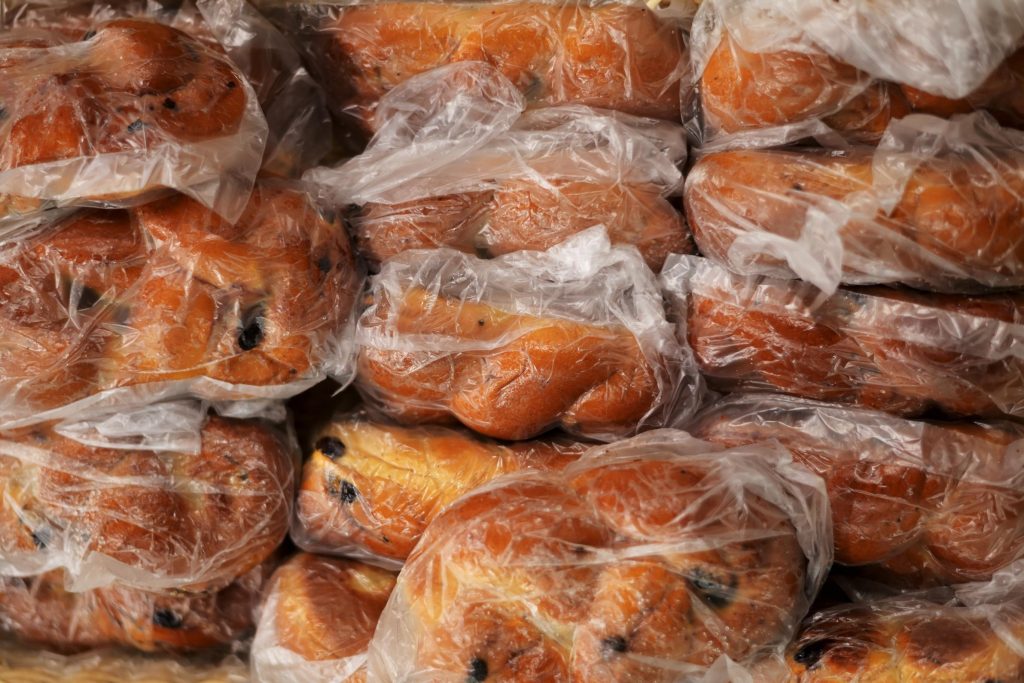 How to Freeze Your Starter
Before we begin, let me get this out of the way: yes, you can freeze your starter!
Freezing excess (and well-fed) Amish Friendship Bread and sourdough starters preserves the active yeast. It puts the starter into a sort of hibernation whenever you don't have the bandwidth to maintain your starter regularly.
If you plan to bake once or twice a week, consider refrigerating your starter instead.
How to Freeze Quick Breads
Most of our Amish Friendship Bread recipes behave like quick breads. The loaves freeze well when wrapped in freezer wrap, foil, or freezer bags. For coffee cakes, I recommend baking and freezing them in disposable pans that can be wrapped and can go right into the freezer.
Due to the high oil and egg content in many of the recipes, Amish Friendship Bread can be quite moist. If necessary, rest the bread on a paper towel to absorb any excess moisture or oil prior to freezing.
You can also cut your Amish Friendship Bread into slices and freeze individually. This is a great option for snacking but the breads will dry up a little faster and be more susceptible to freezer burn. I usually double wrap to minimize over freezing. Store up to three months.
When you're ready to enjoy, place on a plate to thaw at room temperature. It actually defrosts within an hour but if you're in a rush because the neighbor is already ringing the bell, you can heat the wrapped slices or loaves in the oven at 350°F for 10-15 minutes, or unwrap them and microwave for a minimum of 30 seconds.
If your Amish Friendship Bread seems a little dry or stale when you take it out, don't despair. It may have a second life in this bread pudding recipe instead!
Amish Friendship Bread Bread Pudding
Save a loaf of cinnamon-raisin Amish Friendship Bread and turn it into a delicious bread pudding.
Check out this recipe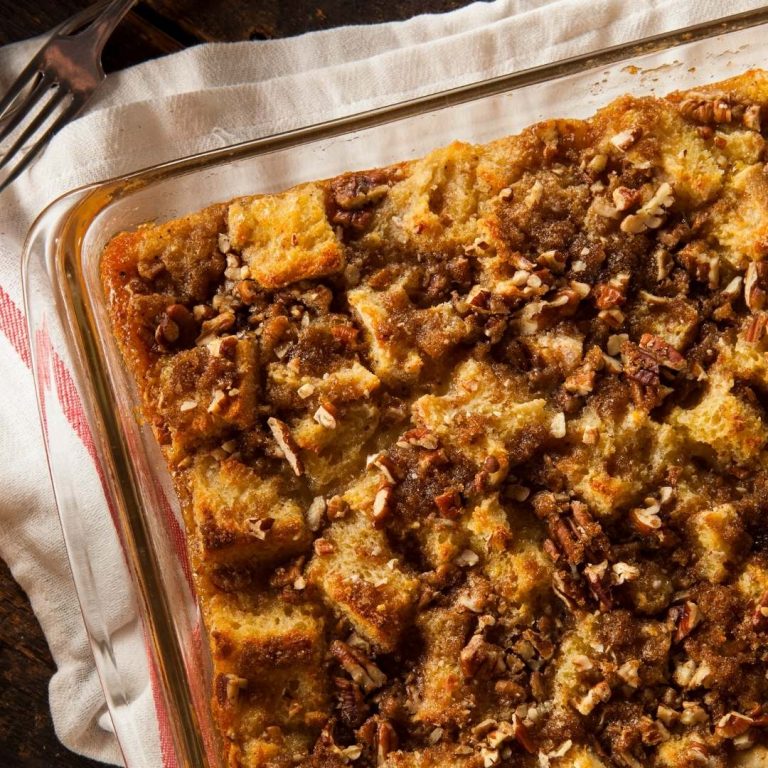 How to Freeze Cookies
Once your baked cookies have completely cooled, lay them in a single layer in a freezer bag. Form an airtight seal and freeze. If I'm freezing a lot of cookies, I'll transfer the frozen cookies to a freezer-safe container for easier storage–do this only after the cookies have been frozen and separate with freezer or parchment paper. You'll want to be especially careful with decorated or frosted cookies. Cookies are generally good for 3-4 weeks in the freezer.
When you're ready to serve or snack, take one (or the whole bag) out and allow to thaw on the countertop. Once they reach room temperature, you can eat, or if you prefer your cookies warm, pop them into the oven at 300°F for 6 minutes. Most Amish Friendship Bread cookies (see some of our favorite cookie recipes here) freeze well because the starter adds a little extra moisture and tenderness to the cookie batter.
Amish Friendship Bread Snickerdoodle Cookies
Use your one cup of starter to yield dozens of these cinnamon-sweet Amish Friendship Bread snickerdoodles.
Check out this recipe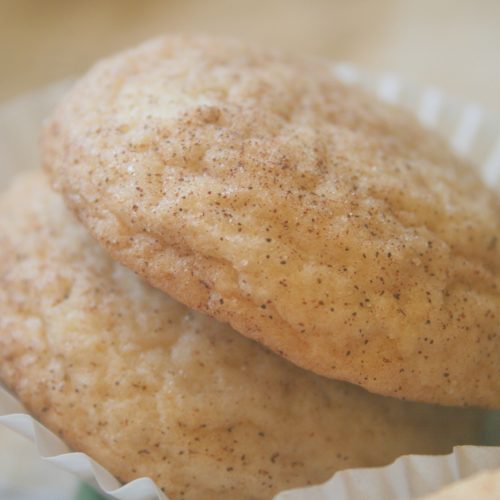 How to Freeze Cakes
Where you place the cake in the freezer can make a difference! It's best to store your cakes in the back of your freezer where it's coldest. It's also less likely to experience fluctuations in temperature from opening and closing the freezer door. This method works best for cakes that aren't already frosted.
To preserve freshness, create an airtight seal around the cake using a high-quality plastic wrap like Glad Press'n Seal. Then wrap the cake in aluminum foil. If you're saving multiple cakes or layers of cakes, wrap each layer individually.
When you are ready to use the cake, remove from the freezer the night before and thaw on the counter still fully wrapped. The cake will produce condensation as it thaws so you'll want to keep all that moisture away from the cake. Carefully remove the wrapping only when the cake is fully thawed. You'll know it's fully thawed when the condensation is gone.
You can also freeze individual slices of cake, but like the loaves above, they may be prone to drying out and/or freezer burn. If your cake is already frosted, the frosting may get a little smashed but will still be delicious. Our glazes, icings and frostings are quick and easy to make, and a great way to dress up your thawed cakes.
Lemon Cranberry Amish Friendship Bread Bundt Cake
Lemons and cranberries pair beautifully in this Amish Friendship Bread recipe. Drizzle with our
lemon glaze
to create an elegant party treat!
Check out this recipe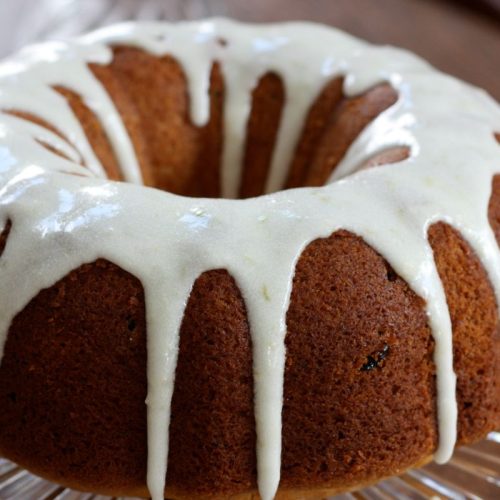 How to Freeze Scones
After your scones have completely cooled (and I mean COMPLETELY!), place either wax paper or parchment paper between each layer to prevent sticking. Seal in an airtight container and pop in the freezer.
When you are ready to serve, let them thaw at room temperature for 2-3 hours. To serve them warm, heat them in the oven for 5-10 minutes at 300°F or microwave for 10-20 seconds on high.
Scones are my favorite Amish Friendship Bread recipes to freeze, because they're so easily giftable and retain their original flavor and texture.
Pineapple Macadamia Nut Amish Friendship Bread Scones
Light and bursting with flavor, these Pineapple Macadamia Nut Amish Friendship Bread Scones offer a tropical twist to breakfast time, snack time, tea time, anytime.
Check out this recipe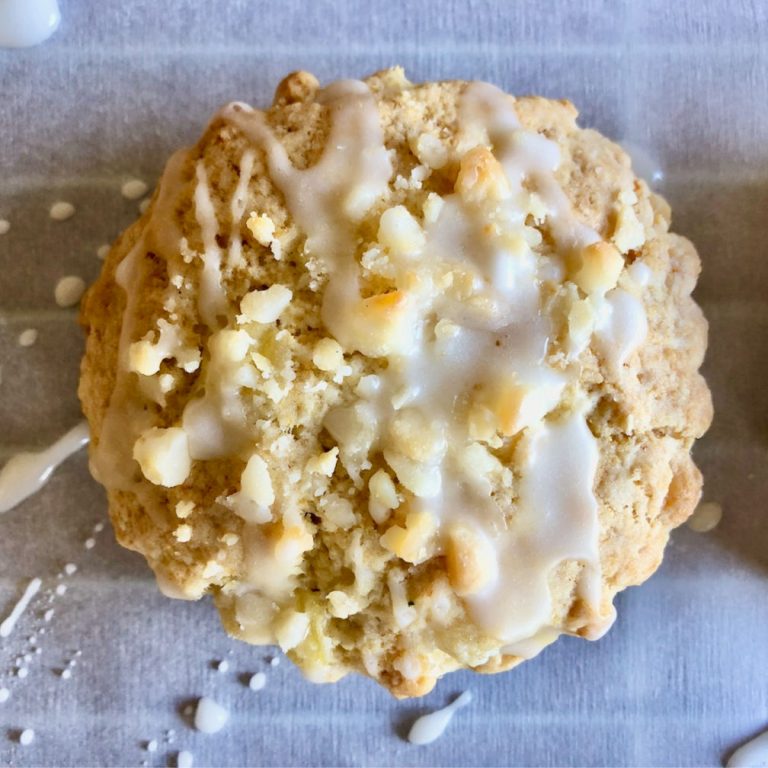 How to Freeze Muffins
As you can probably guess, muffins are one of the best grab-and-go treats, and if individually packaged in the freezer, can be easily plucked out the night before or on the way to the car before a long commute. They're easy meal prep for breakfast, too.
Like everything else, make sure they are completely cooled. Before freezing your muffins for an extended time, freeze them in a single layer for 30 minutes. Then they should be able to be stored in foil, freezer wrap, or freezer bags without losing their shape.
Muffins also do well when double bagged. Remember to gently squeeze all the air out of each bag. They'll stay well in the freezer for 2-3 months.
When ready to use, thaw at room temperature and then pop in the toaster oven or microwave for 10-20 seconds.
Lemon Amish Friendship Bread Muffins
Need to eat your Amish Friendship Bread on the run? This recipe for Lemon Amish Friendship Bread Muffins should do the trick.
Check out this recipe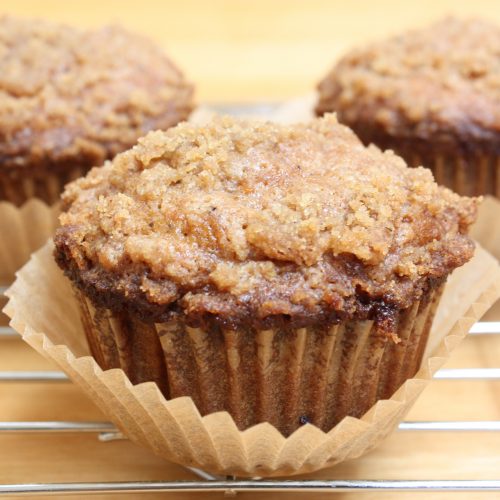 How to Freeze Sourdough Bread Loaves
When freezing traditional artisan bread loaves, you'll want to keep that crusty exterior without the interior becoming too hard or stale. Let the bread cool completely, then transfer whole to a large, freezer-safe Ziploc bag. Squeeze out any excess air and seal. If you'd like to slice the bread in advance so you can remove only what you need, separate each slice with a small sheet of parchment so the slices don't freeze together. It should keep in the freezer for 3-6 months.
When you're ready to eat, remove from freezer and (ideally) thaw at room temperature for a couple of hours or begin thawing the night before.
Once thawed, you can toast or warm individual slices of bread. If reviving a whole loaf, preheat your oven 350° F (or 180° C) and gently spritz the loaf with cool water. You don't want your loaf wet, just lightly damp. Place immediately into the preheated oven for about 15-20 minutes. Remove and allow to cool for 45 minutes to an hour before slicing. Be patient and it will taste like you've just made it!
Recap
Don't forget to label what you're freezing, and add the date.
Wrap/bag, seal and freeze only when your baked goods are COMPLETELY cool.
Due to the high oil and egg content in many of the recipes, Amish Friendship Bread can be quite moist. Use a paper towel to absorb excess moisture or oil if needed prior to freezing.
It's always best to freeze in single layers first (for cookies, muffins, scones).
Ensure that any excess air is removed.
Double bagging is a good way to minimize freezer burn and excess icing.
Slicing your cakes or breads prior to freezing may reduce how long they'll last in the freezer. Wrap individually or place a small sheet of parchment paper between each slice.
Place items towards the back of the freezer so they don't risk softening and refreezing each time you open your freezer.
When thawing, allow enough time for your creations to return to room temperature before eating.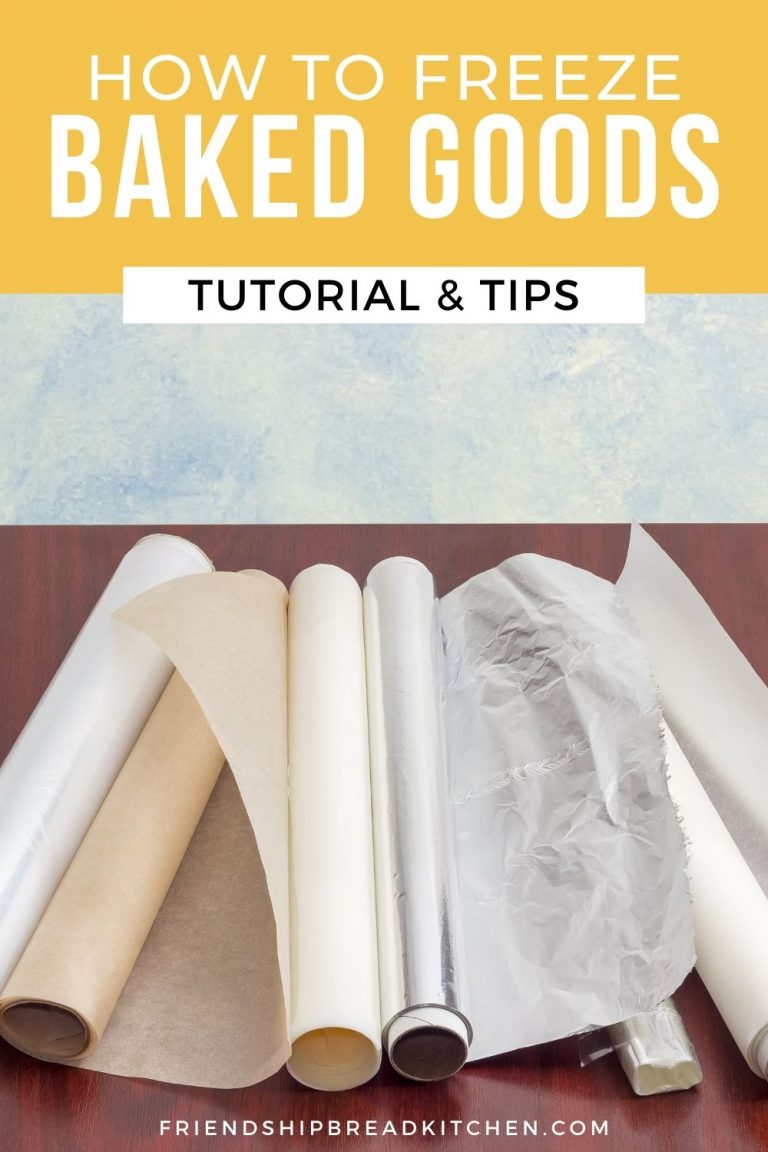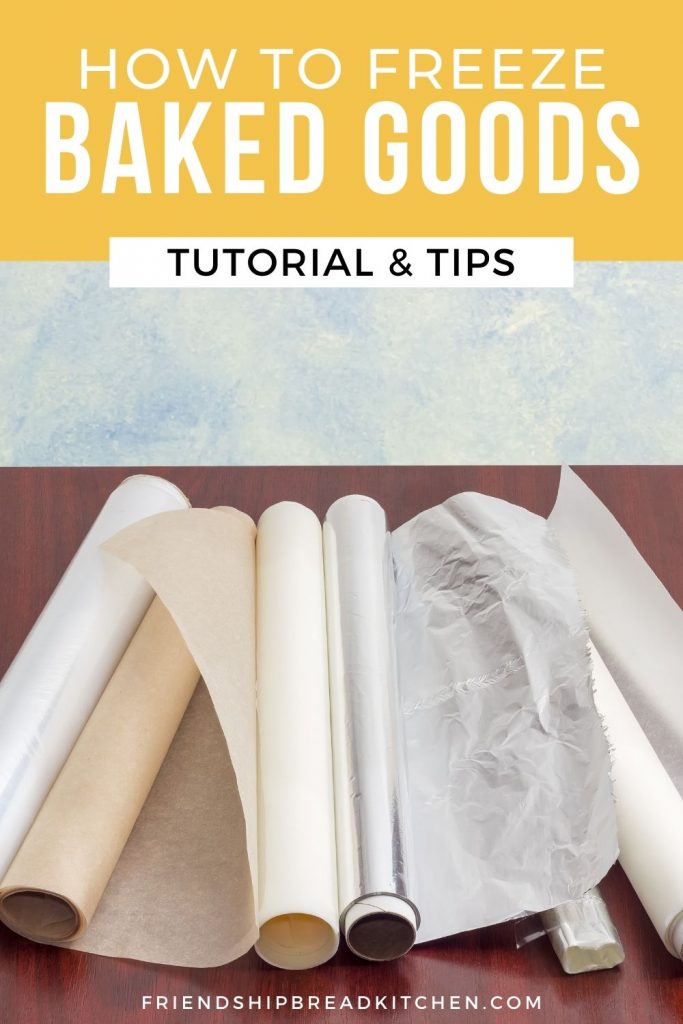 >> Have you tried this recipe? Share your best pic with us or leave a comment below and let us know how it worked for you!