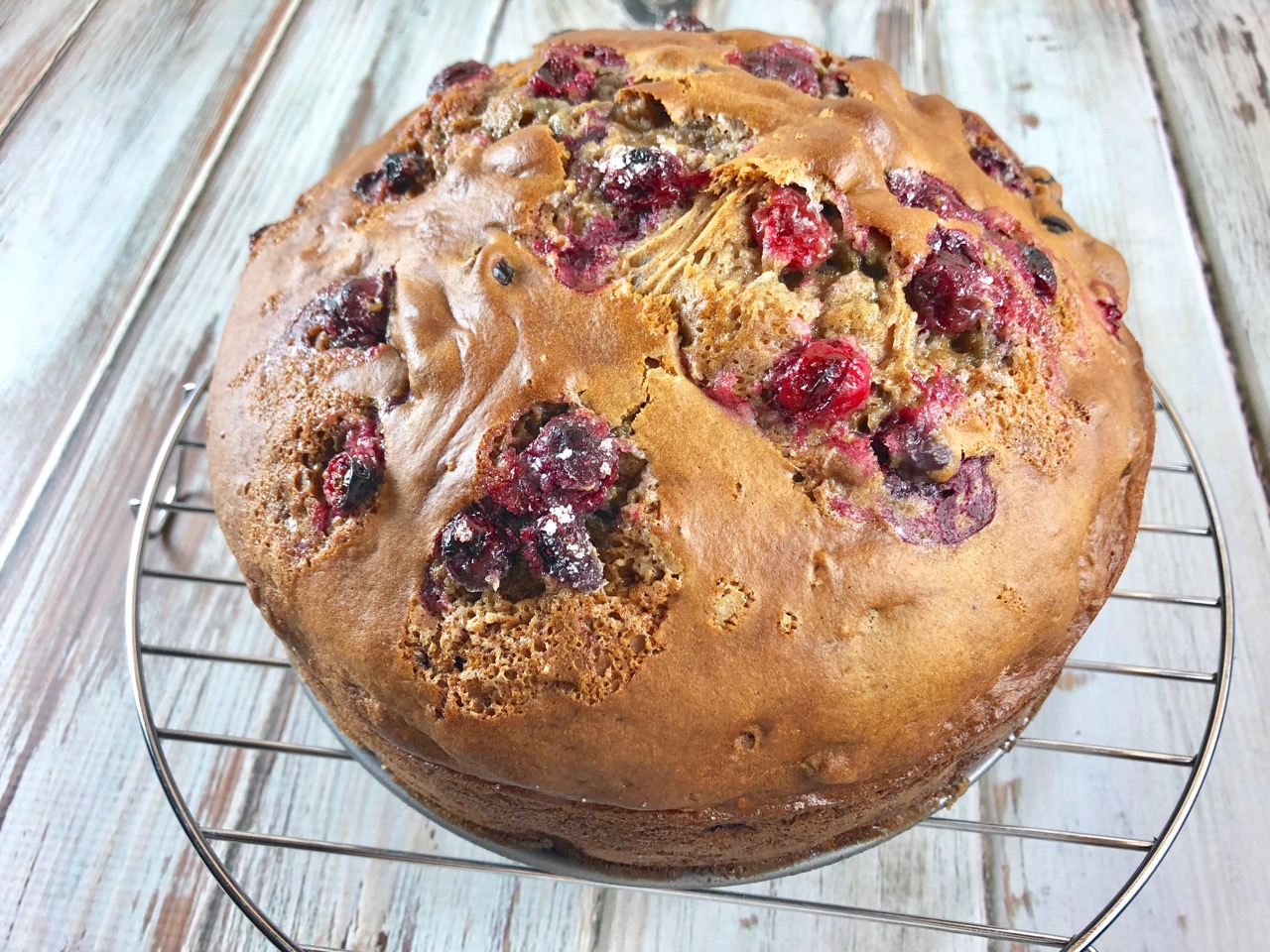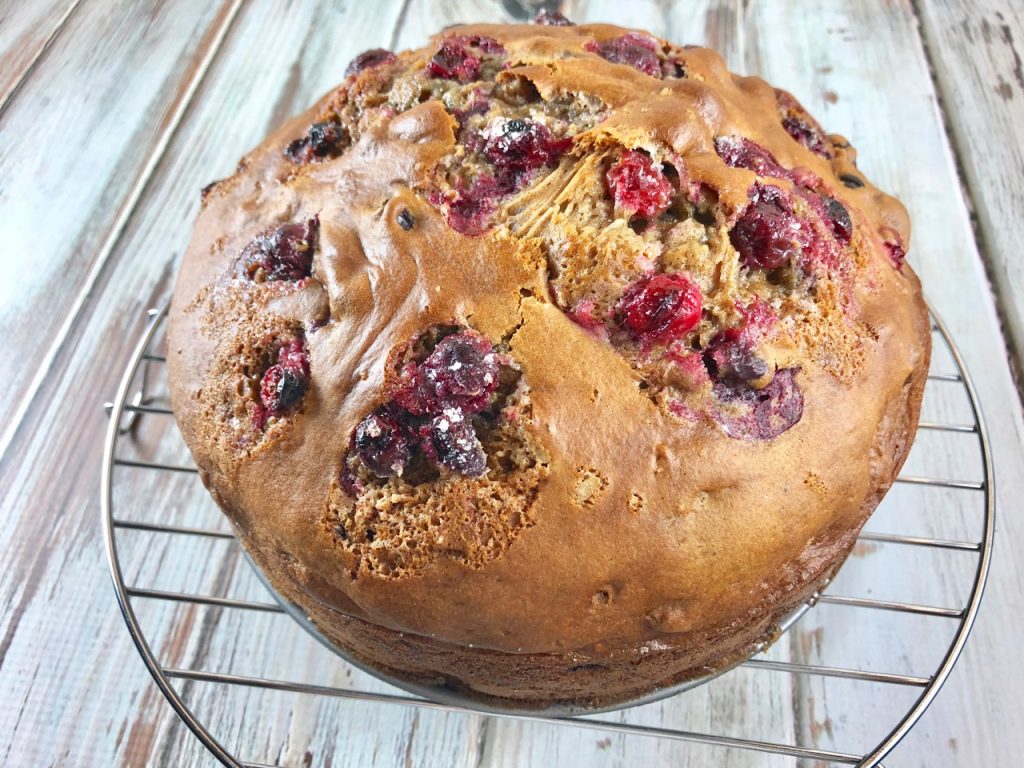 Is 2018 the year you want to eat healthier, but don't want to give up your Amish Friendship Bread? Me too!
I'm making 2018 the year of healthier Amish Friendship Bread options. This means more recipes with less oil, less eggs and less sugar, as well as a host of gluten-free and dairy-free options. You shouldn't have to give up flavor and a love for Amish Friendship Bread because you're trying to eat better, right?
A quick note: I only share links that I love and personally use. This post contains affiliate or commission links which support the Friendship Bread Kitchen if you click or buy. Thank you!
This Pumpkin Cranberry Walnut Amish Friendship Bread is oil-free. I loved the way it turned out but if you want to boost the moisture, add one packet of pumpkin spice instant pudding, or ½ cup softened butter. Eating healthier means moderate adjustments to your favorite recipes, so figure out what works best for you. I want you to feel good about baking Amish Friendship Bread and sharing the recipe with others!
I usually keep my starter in this 72-ounce Bormioli Rocco Fido Square Jar, but lots of people prefer storing their starter in mixing bowls. This past month I had a lot of starters going on, so in addition to my jar I had several mixing bowls, too. Instead of covering it with plastic wrap, I used this 100% food-grade silicone lid (BPA free, of course), which kept a seal just by placing it on top of my bowl. My dish cloths are also made from the same amazing microfiber and I have every color under the sun (slate is shown in the picture below).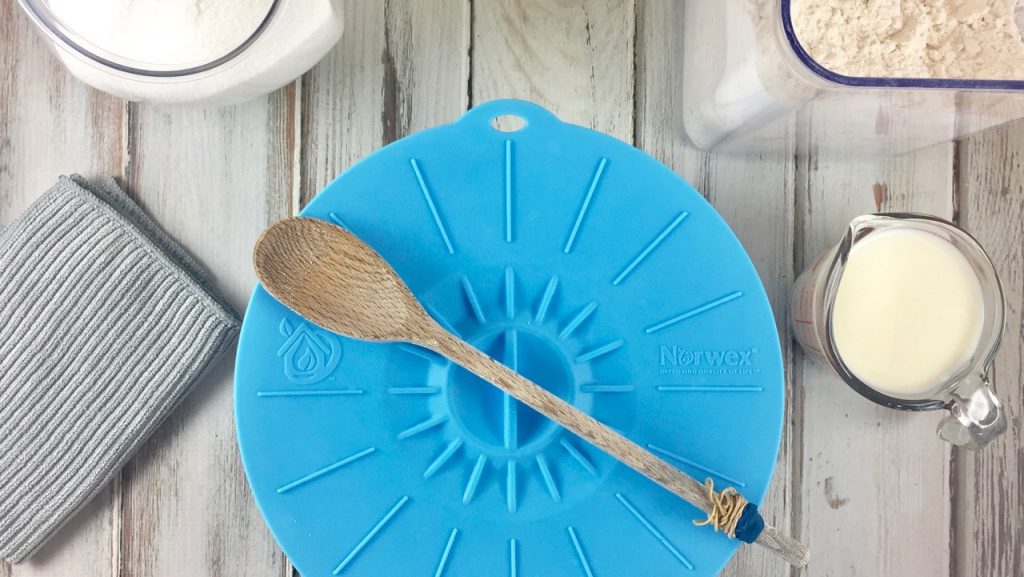 It's fast and easy to mix this recipe up. I was worried that it would be too dry, but my oil-adverse husband thought it was perfect. It tasted even better the next day–just pop it in the toaster oven. Enjoy!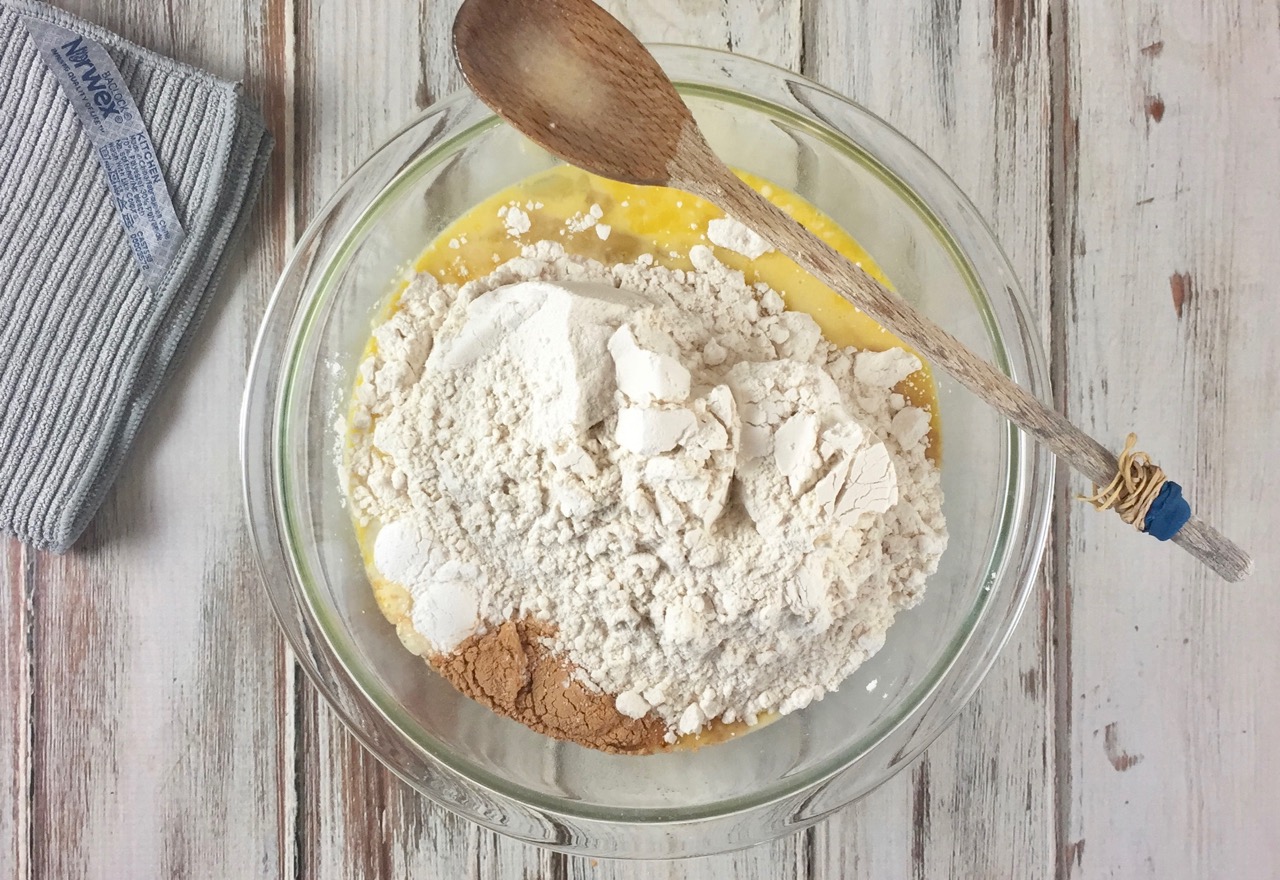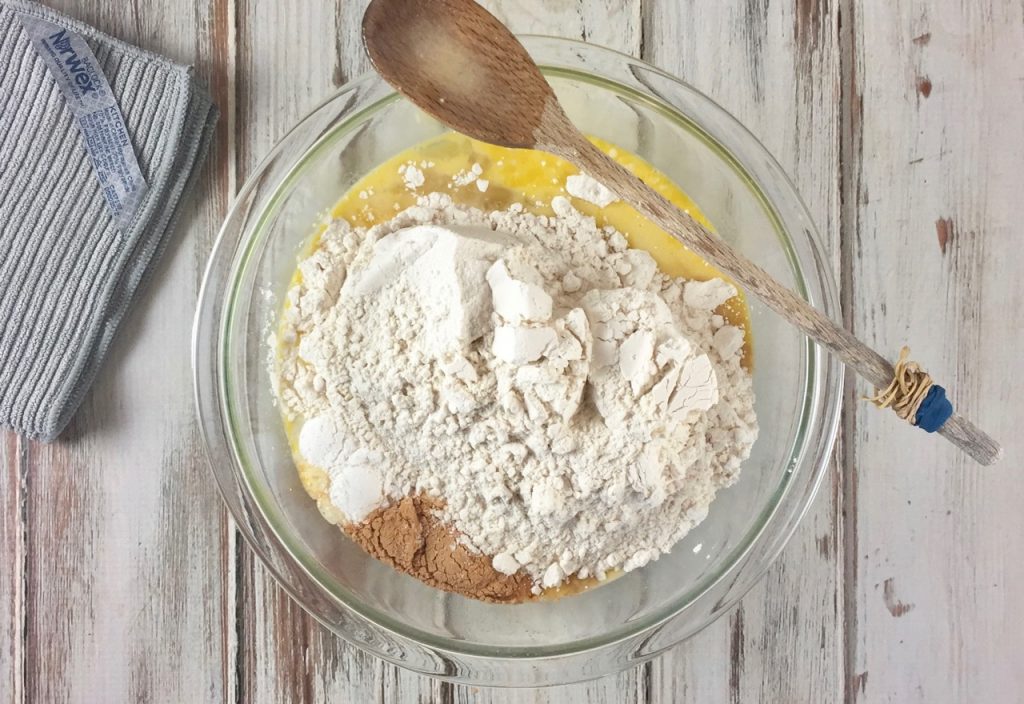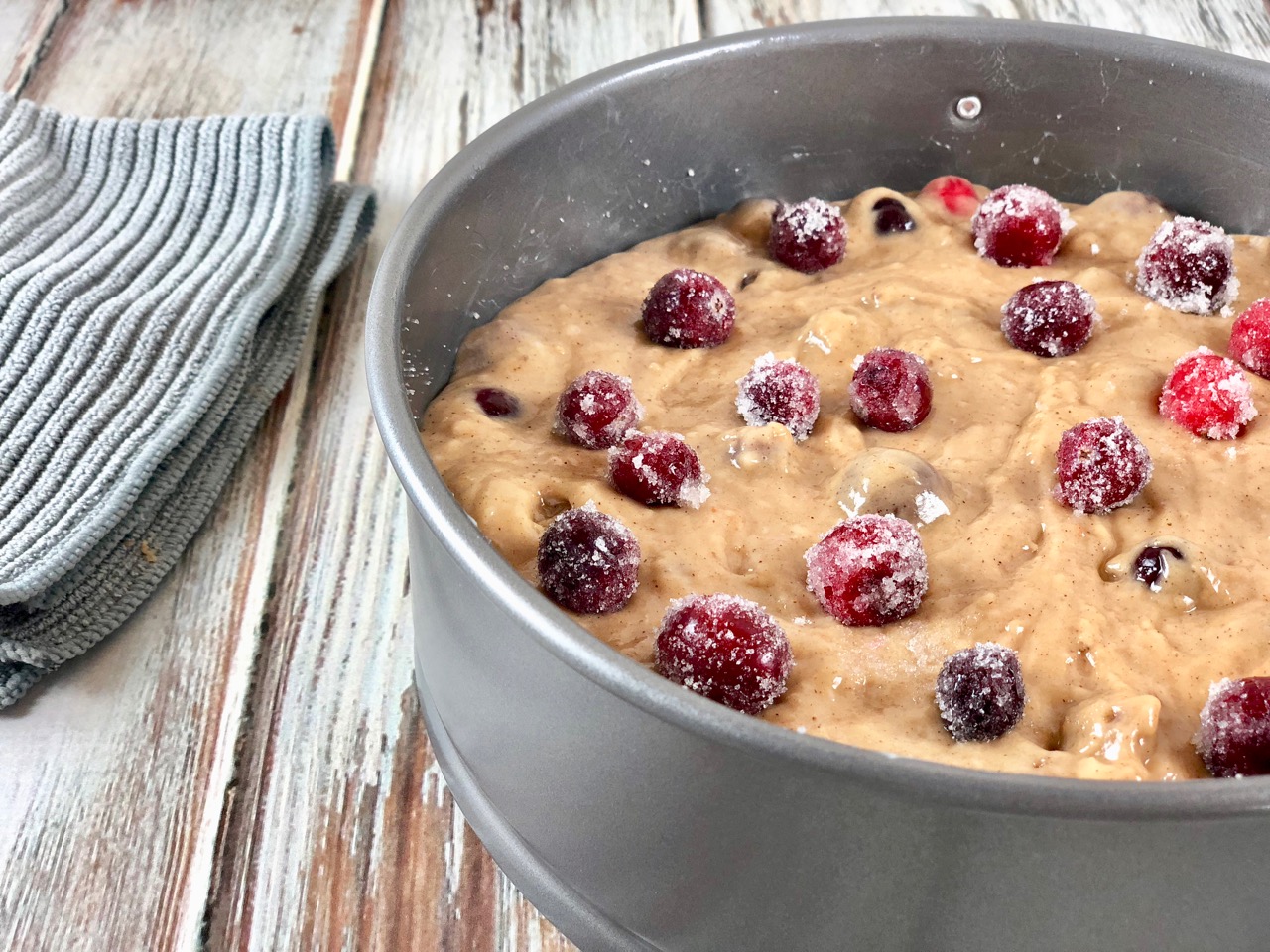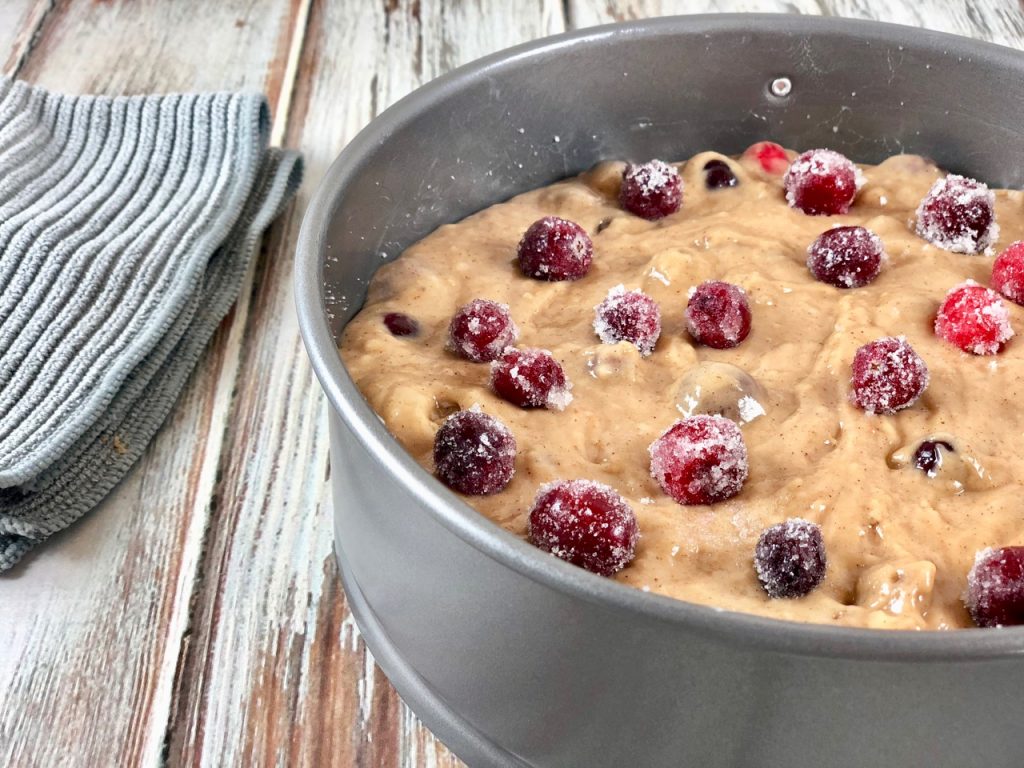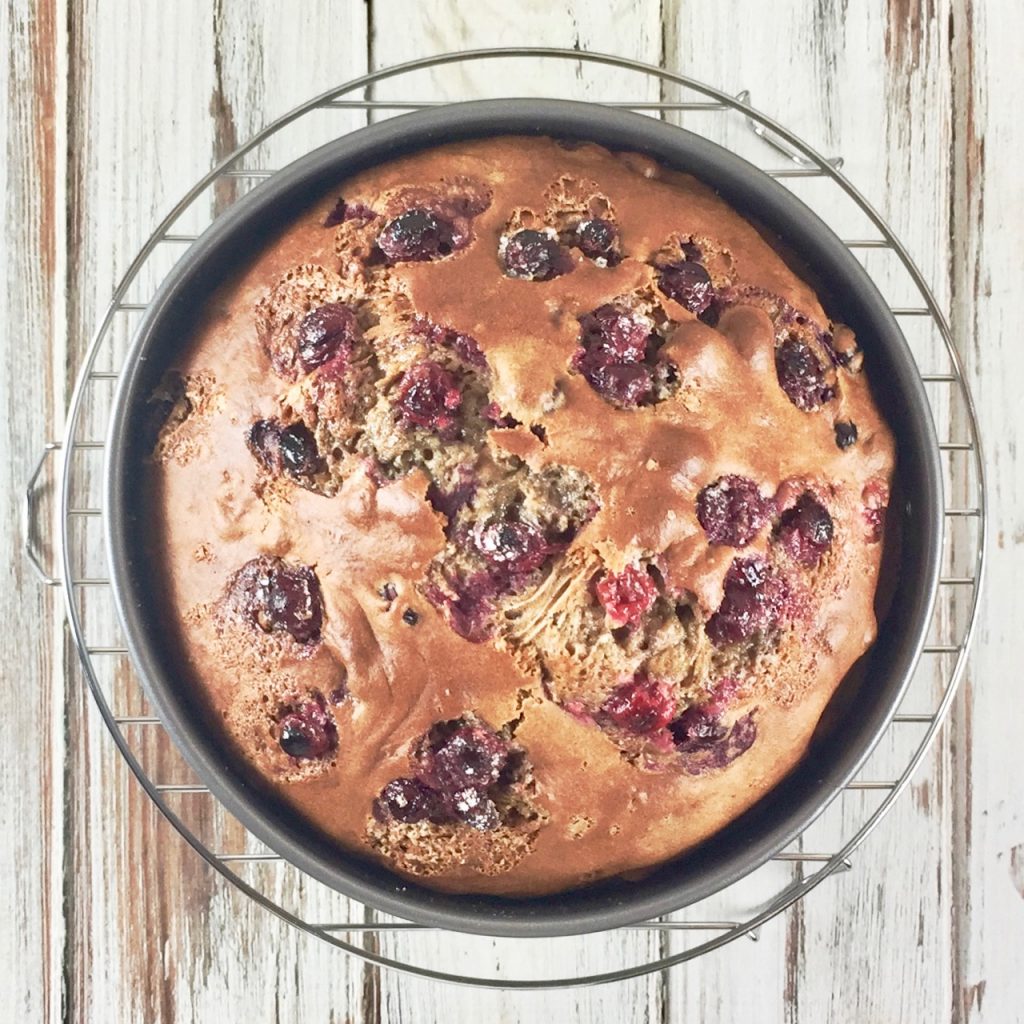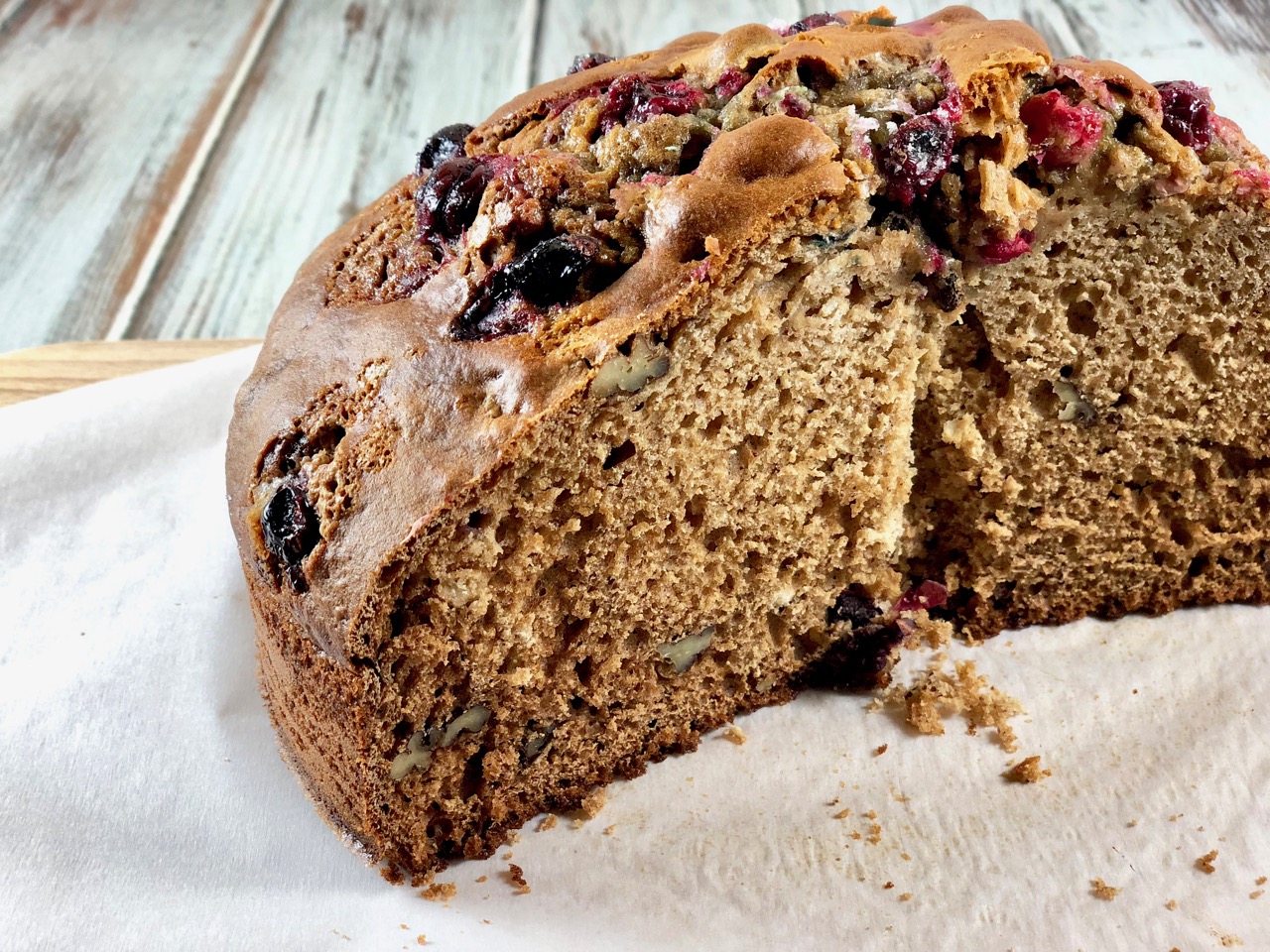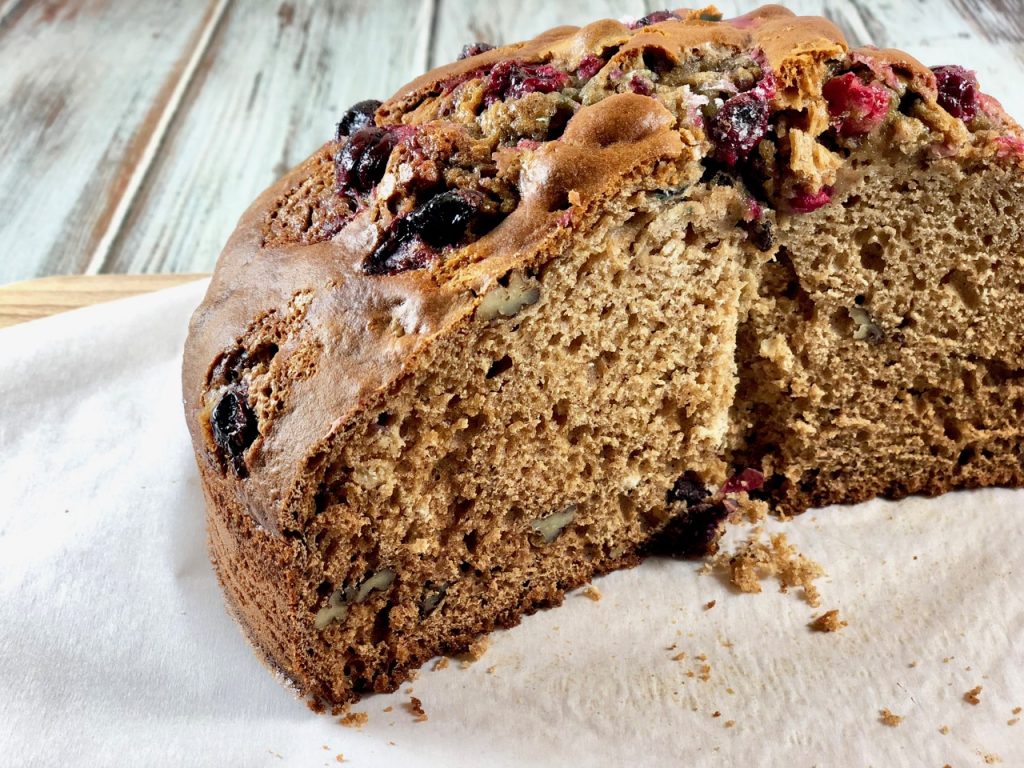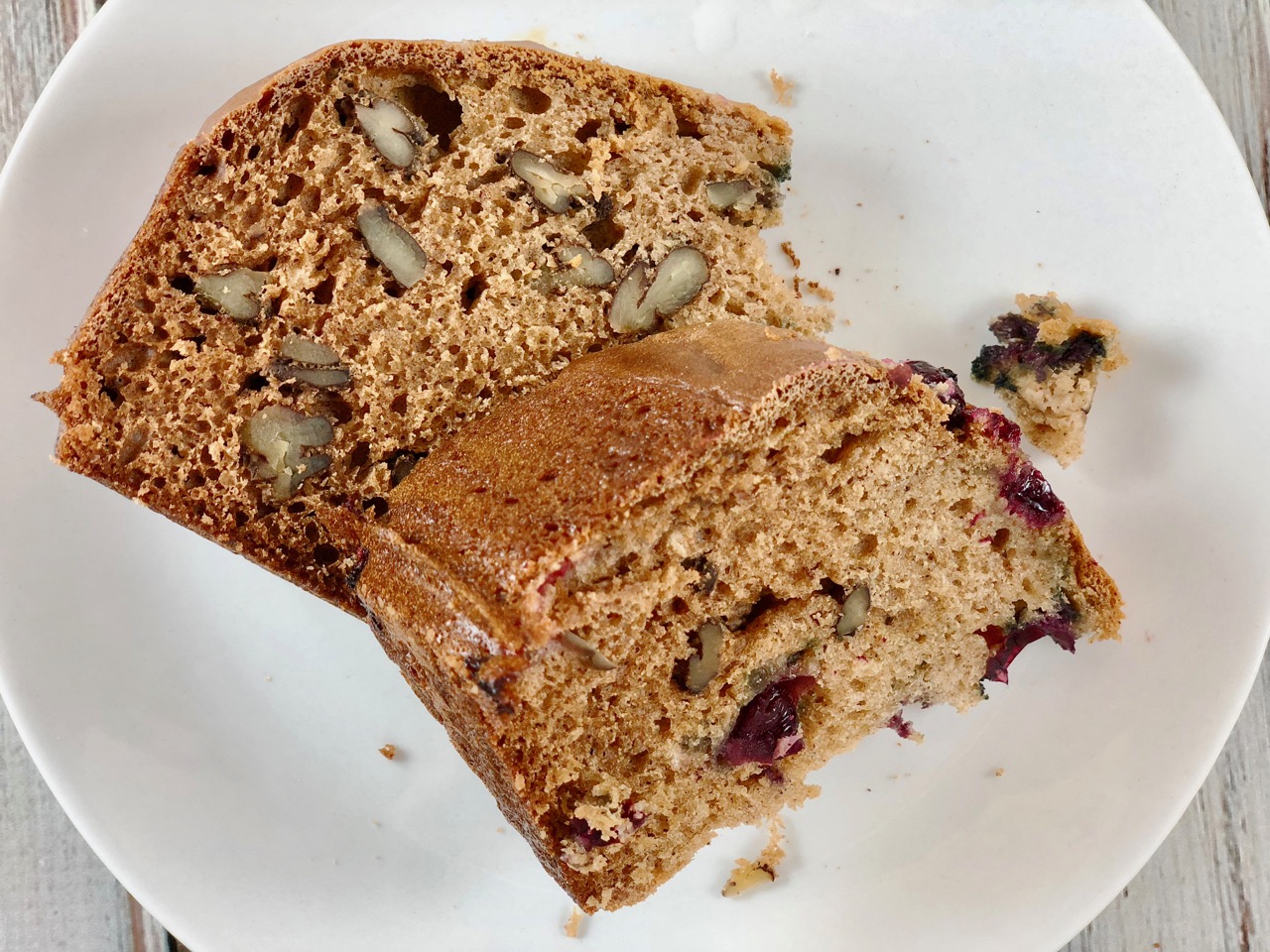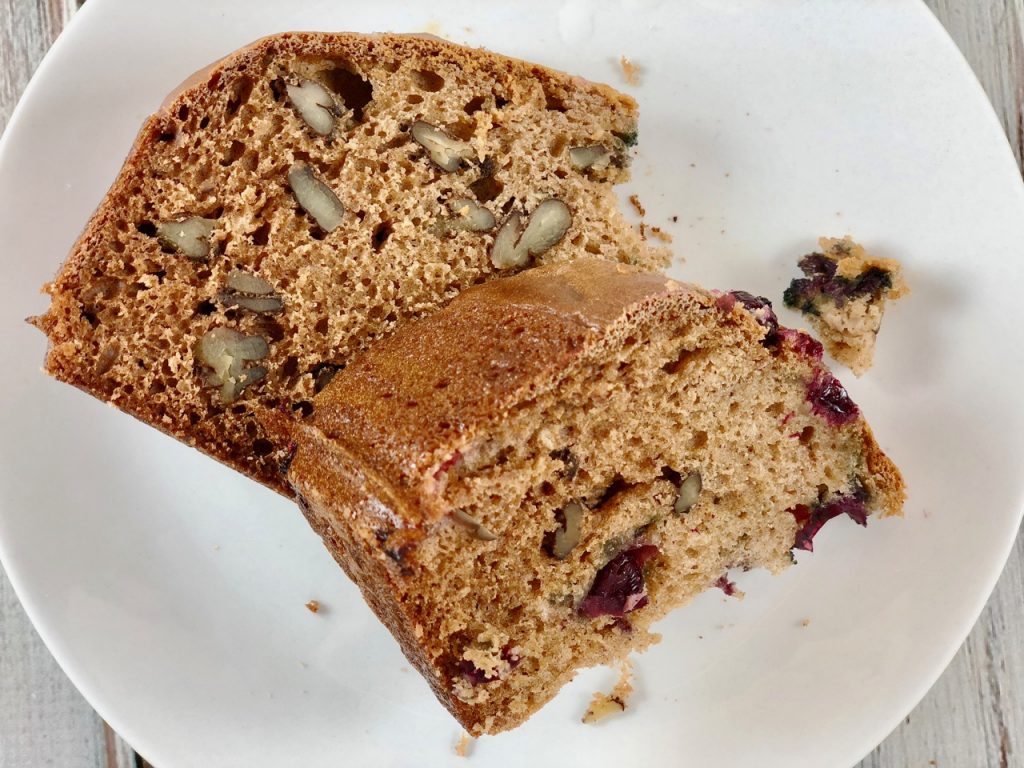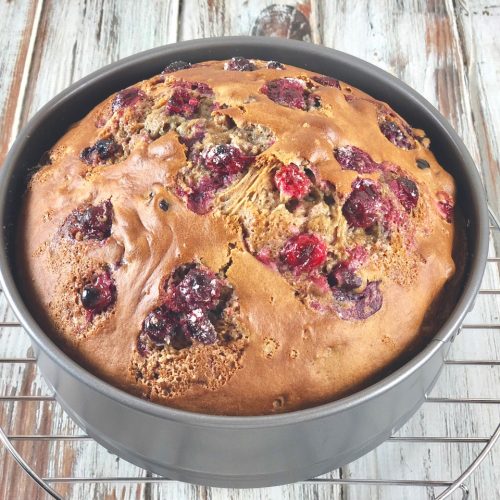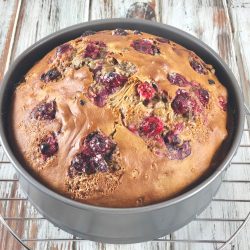 Pumpkin Cranberry Oil-Free Amish Friendship Bread
Looking to cut back the oil in your Amish Friendship Bread? Try our Oil-Free Pumpkin Cranberry Amish Friendship Bread which combines sugared cranberries and pumpkin puree for a healthier Amish Friendship Bread option!
Ingredients
3 eggs
½ cup milk
½ cup pumpkin puree
1 cup sugar
½ teaspoon vanilla
2 teaspoons cinnamon
1 tablespoon pumpkin spice
1½ teaspoon baking powder
½ teaspoon salt
½ teaspoon baking soda
2 cups flour
1 cup walnuts (coarsly chopped)
1 cup fresh cranberries (tossed in sugar)
1 teaspoon ginger powder
Instructions
Preheat oven to 325° F (165° C).

In a large mixing bowl, add ingredients as listed, reserving half of the candied cranberries.

Grease one large cake pan.

Dust the greased pans with a mixture of ½ cup sugar and ½ teaspoon cinnamon.

Pour the batter evenly into loaf or cake pans and sprinkle the remaining sugar-cinnamon mixture on the top.

Top with candied cranberries.

Bake for one hour to 70 minutes or until the bread loosens evenly from the sides and a toothpick inserted in the center of the bread comes out clean.

ENJOY!
Notes
If using fresh cranberries, pat semi-dry and toss in sugar. If using dried cranberries, reconstitute in ½ cup warm water–no need to toss in sugar.
>> Have you tried this? Share your best pic with us or leave a comment below and let us know how it worked for you!