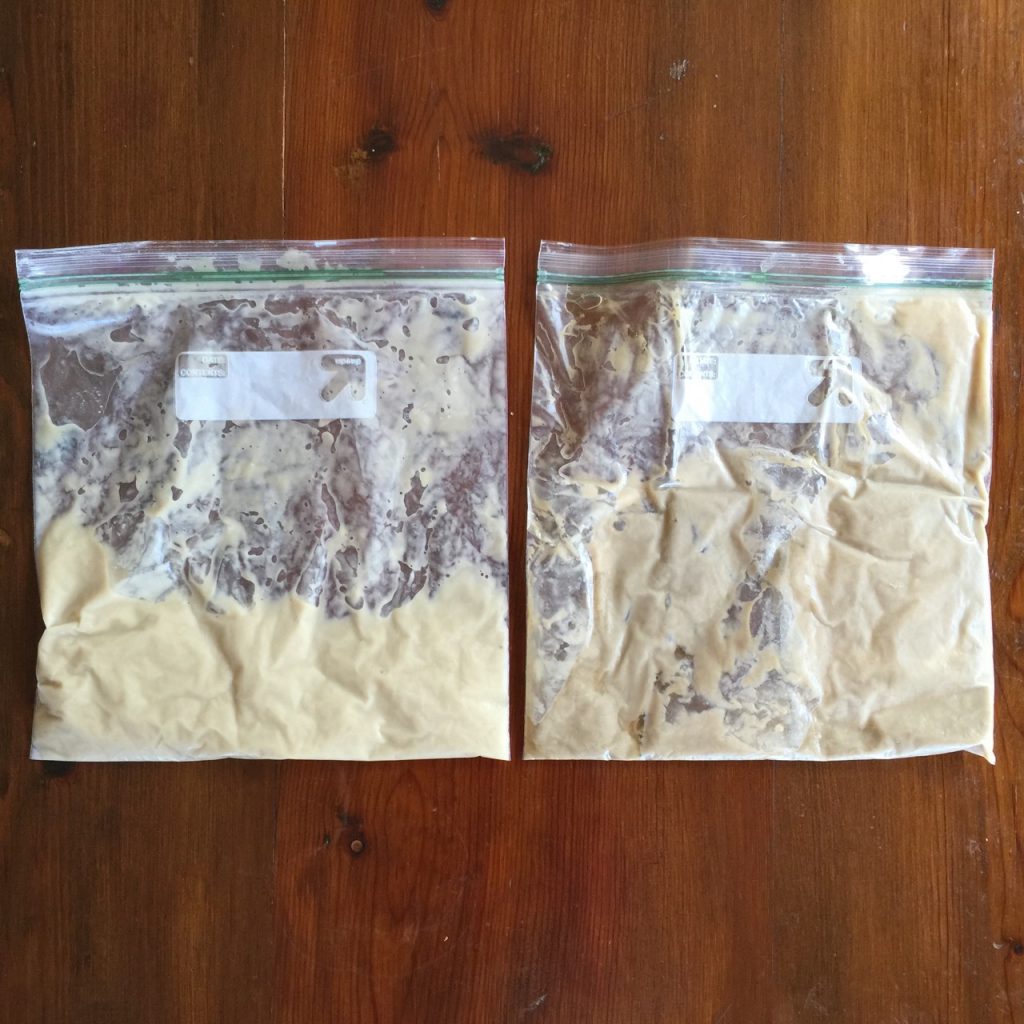 One question I get asked a lot is how can you tell a good Amish Friendship Bread starter from a not-so-good Amish Friendship Bread starter?
This is tricky for a number of reasons, because:
every starter is different (i.e. if it's been passed on or if you've made it from scratch)
every kitchen is different (drafty or warm, different wild yeasts in the air)
ingredients may vary (i.e. milk can be whole, 2%, skim or non-dairy)
maintenance may vary (you mix your starter daily or just giving the bag a small squeeze when you remember)
your starter may not turn color but is no longer active–it's basically batter in a bag
Here's another scenario: starters that are refrigerated or frozen for long periods of time do tend to change color, usually going a shade darker.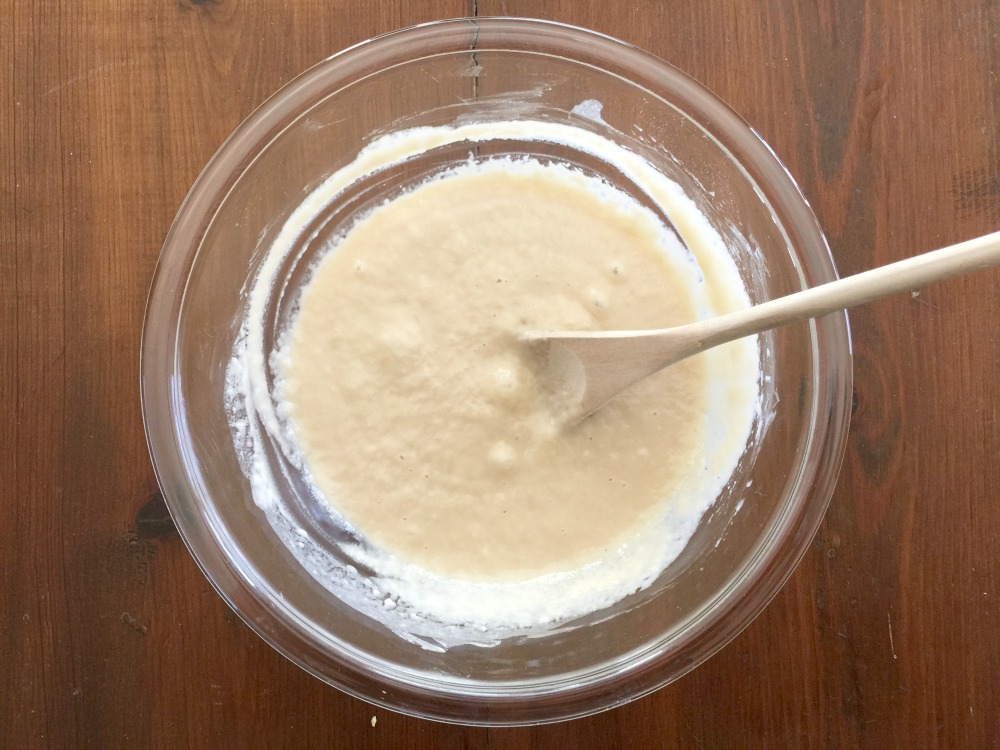 No two starters are alike, with the exception being on Day 10 when you divide your starter to share with others. But once those starters go out in the world, they become unique and individual. Occasionally you'll keep all your starters and several will be super active and another one, meh. (By the way, the "meh" starter is probably still good, just not as excited as its brothers and sisters.)
Here are two Amish Friendship Bread starters, side by side. One is good. The other … not so much.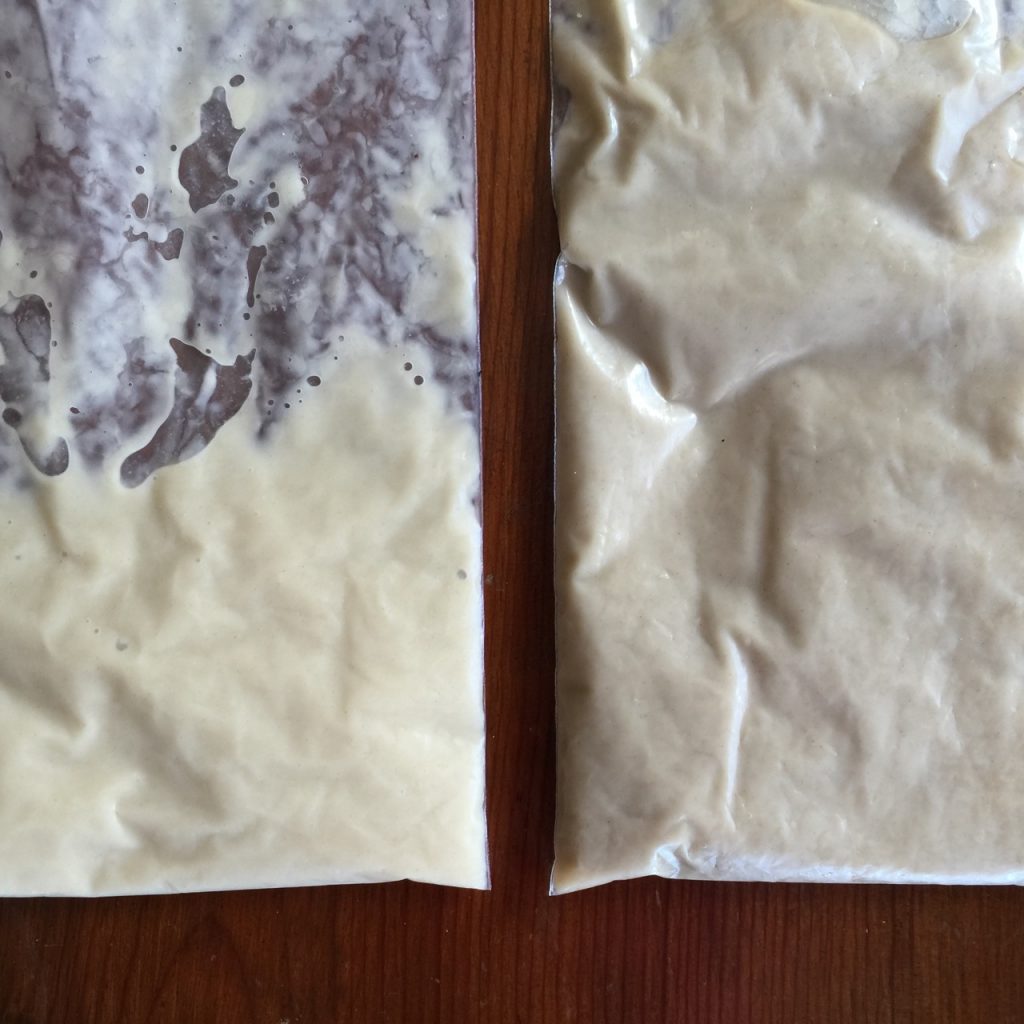 It's pretty easy to tell which one looks healthier. The color, for one thing. The presence of a few bubbles is another. And if you were able to crack the bags open and take a whiff, the one on the left smelled nice and yeasty while the other smelled like nothing at all (this will not always be the case—old, underfed or spoiled starter can smell quite awful. Read more about that here). This particular bag had been neglected in the fridge for a few weeks so it was underfed and no longer active. As hardy as the starter can be, it needs to be fed. Period.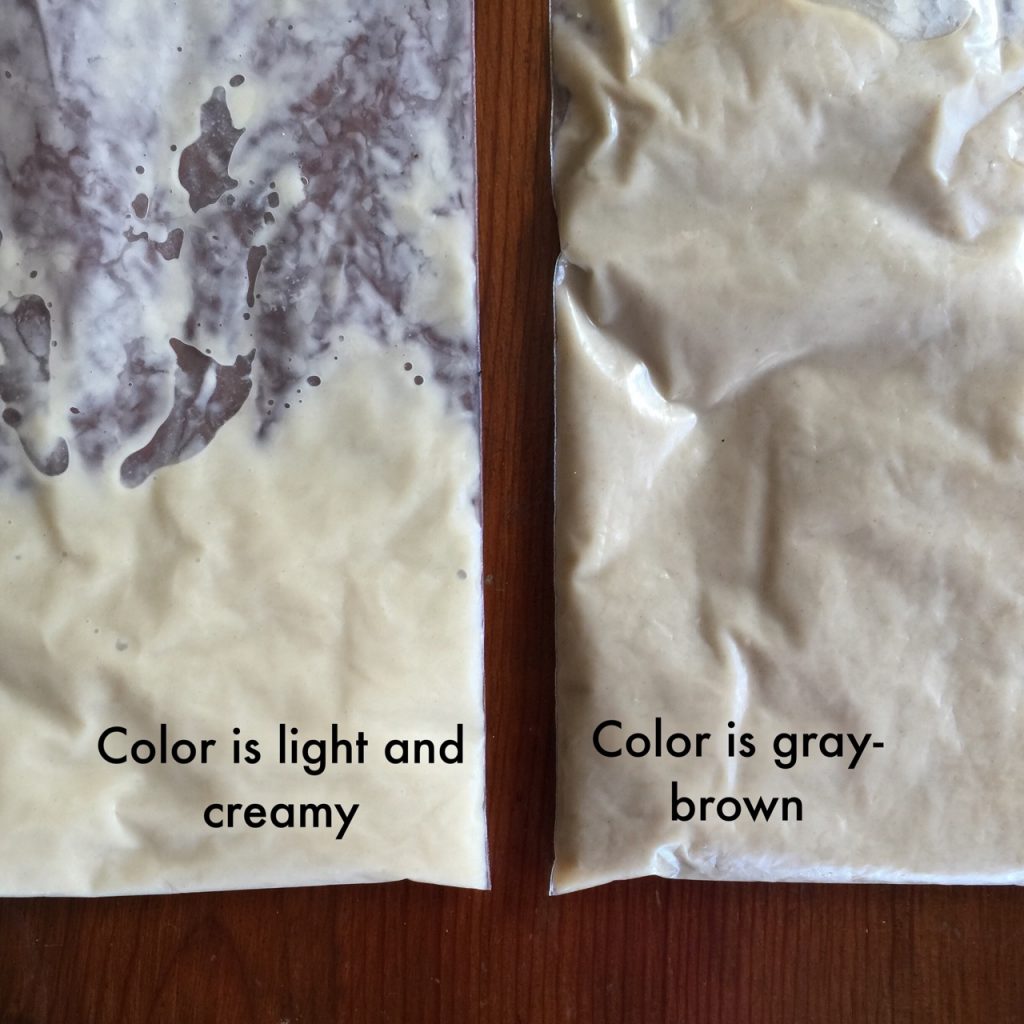 You should also be seeing some bubbly activity within 24 hours of every feeding. If the amount of bubbles starts to decrease, you might need to reduce your starter to one cup and start feeding it as if it were Day 6.
The more you care for your Amish Friendship Bread starter the easier it will be to determine if your starter's ready to be baked or if it's gone down a path of no return.
>> Check out more tutorials here.
>> Post a picture of your starter on Facebook here or add it to our starter gallery by submitting it here.