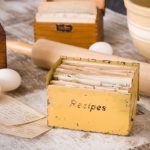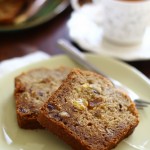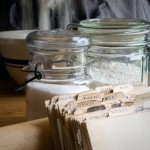 What can you do with your 1 bag of Amish Friendship Bread starter? Got a hankering for some chocolate caramel brownies? Or lemon poppyseed muffins? We're coming up with new Amish Friendship Bread recipes every day, and hope you'll help us add to our Recipe Box by submitting an Amish Friendship Bread recipe of your own.
The Recipe Box is a place for people to share and test different Amish Friendship Bread variations. Recipes that are submitted by others are community-tested but not always tested by me. I rely on the Friendship Bread Kitchen community to help tweak and refine variations along with letting me know which ones have become personal favorites. If you need help converting any measurements, check out our conversion tables. Thank you!
Recipe at a Glance
For simple Amish Friendship Bread substitutions, you'll love our Recipe at a Glance feature. Coming Soon!
Recipes in Alphabetical Order
indicates a Friendship Bread Kitchen signature recipe,
indicates a photograph
Amish Friendship Bread Starters (if you are looking for information on the care/feeding of your starter, click here)
Amish Friendship Bread Starter

Amish Friendship Bread Starter (Gluten-Free)

Amish Friendship Bread Starter (Gluten-Free and Casein-Free)

Amish Friendship Bread Starter (Paleo) 

Amish Friendship Bread Starter (Potato Flake)

Amish Friendship Bread Starter (Sugar-Free)

Amish Friendship Bread Starter (Vegan)
Amish Friendship Bread Starter (Yeast-Free)
Amish Friendship Bread Variations
Agave Apple Amish Friendship Bread (Sugar Alternative)

Almond Joy Amish Friendship Bread

Amish Friendship Bread

Amish Friendship Bread Pie Crust

Amish Friendship Bread (Sugar-Free)

Amish Friendship Bread (Weight Watchers)

Amish Friendship Bread Banana Vanilla Chai Coffee Cake

Amish Friendship Bread Biscotti

Amish Friendship Bread Blondies
Amish Friendship Bread Cheesy Dilly Rolls

Amish Friendship Bread Chocolate Caramel Brownies

Amish Friendship Bread Chocolate Chip Cookies

Amish Friendship Bread Chocolate-Covered Craisin Muffins
Amish Friendship Bread Cinnamon Raisin Walnut Muffins

Amish Friendship Bread Cinnamon Twists 

Amish Friendship Bread Citrus Muffins

Amish Friendship Bread Coconut Amaretto Brownies

Amish Friendship Bread Creamed Cornbread

Amish Friendship Bread Donuts (Gluten-Free) 

Amish Friendship Bread Double Chocolate Chip Muffins

Amish Friendship Bread Dump Cookies 

Amish Friendship Bread Fourth of July Bundt Cake

Amish Friendship Bread Goblin Cake 

Amish Friendship Bread Hot Cross Buns

Amish Friendship Bread Ice Cream Sandwiches

Amish Friendship Bread Mexican Bunuelos

Amish Friendship Bread Monkey Bread

Amish Friendship Bread Peach Cobbler

Amish Friendship Bread Peach Mango Muffins

Amish Friendship Bread Peanut Butter Pancakes

Amish Friendship Bread Pineapple Coconut Cheesecake Mini Muffins

Amish Friendship Bread Pizza Dough

Amish Friendship Bread Pizza Dough 2

Amish Friendship Bread S'more Muffins
Amish Friendship Bread Snickerdoodle Cookies

Amish Friendship Bread Soft Pretzels

Amish Friendship Bread Sticky Buns

Amish Friendship Bread Strawberry Lemonade Cupcakes 

Amish Friendship Bread Good Morning Tropical Muffins
Amish Friendship Bread White Chocolate Mint Scones

Amish Friendship Bread Zucchini Muffins

Apple Butter Spice Amish Friendship Bread 

Apple Cinnamon Spice Muffins

Apple Cinnamon Streusel Amish Friendship Bread

Apple Cranberry Amish Friendship Bread
Apple Cranberry Nut Amish Friendship Bread
Apple Flax Amish Friendship Bread

Apple Oatmeal Amish Friendship Bread

Apple Orange Whole Wheat Amish Friendship Bread

Apple Raisin Amish Friendship Bread 

Apple Spice Amish Friendship Bread 

Apricot Amish Friendship Bread 

Artisan Amish Friendship Bread

Banana Amish Friendship Bread

Banana Fig Amish Friendship Bread Muffins

Banana Nut Amish Friendship Bread

Banana Split Amish Friendship Bread

Bananas Foster Amish Friendship Bread

Berry Cheesecake Amish Friendship Bread 

Biscuits

Black Currant Cheesecake Amish Friendship Bread
Black Forest Amish Friendship Bread

Blueberry Amish Friendship Bread Muffins

Blueberry Mango Amish Friendship Bread

Blueberry Oat Bran Amish Friendship Bread Muffins

Blueberry Pancakes

Blueberry Walnut Amish Friendship Bread with Lemon Glaze

Bread Machine Amish Friendship Bread

Brownies I 

Brownies II

Butter Pecan Amish Friendship Bread with Apricots
Butterscotch Amish Friendship Bread

Butterscotch Chocolate Marble Amish Friendship Bread

Butterscotch Toffee Amish Friendship Bread

Cafe Mocha Chip Amish Friendship Bread

Cafe Mocha Chip-Filled Amish Friendship Bread Cupcakes

Cake Pops

Candy Cane Amish Friendship Bread

Caramel Apple Amish Friendship Bread

Caramel Banana Amish Friendship Bread

Caramel Carrot Cake Amish Friendship Bread

Cardamom Amish Friendship Bread

Carrot Cake Amish Friendship Bread with Cream Cheese Frosting

Chai Latte Amish Friendship Bread Cupcakes

Cheesy Sourdough Amish Friendship Bread

Cherry Almond Amish Friendship Bread

Cherry Almond Oat Bran Amish Friendship Bread Muffins

Cherry Amish Friendship Bread

Cherry Amish Friendship Bread Cupcakes with Buttercream Frosting

Cherry Cheesecake Amish Friendship Bread

Chocolate Amish Friendship Bread

Chocolate Candy Cane Amish Friendship Bread

Chocolate Cherry Almond Amish Friendship Bread

Chocolate Chip Cherry Amish Friendship Bread

Chocolate Chip Oatmeal Amish Friendship Bread Cookies
Chocolate Chip Pancakes

Chocolate Chocolate Chip & Coconut Amish Friendship Bread Muffins

Chocolate Coconut Cream Amish Friendship Bread Cake

Chocolate Craisin Amish Friendship Bread Muffins

Chocolate Marble Amish Friendship Bread

Chocolate Mint Amish Friendship Bread

Chocolate Peanut Butter Amish Friendship Bread

Chocolate Pumpkin Spice Amish Friendship Bread

Chocolate Turtle Amish Friendship Bread
Chocolate White Chocolate Amish Friendship  

Cinnamon Chocolate Cranberry Pecan Amish Friendship Bread

Cinnamon Rolls

Coconut Pineapple Amish Friendship Bread

Coconut Walnut Amish Friendship Bread Biscotti (Chocolate-Dipped)

Coffee Cake Amish Friendship Bread

Coffee-Toffee Amish Friendship Bread 

Coriander, Sweet Basil and Sea Salt Amish Friendship Bread

Cornbread

Cranberry Amish Friendship Bread

Cranberry Amish Friendship Bread Drop Scones

Cranberry & Hazelnut Raincoast Amish Friendship Bread Crisps

Cranberry Nut Amish Friendship Bread Biscotti

Cranberry Oatmeal Amish Friendship Bread Cookies

Cranberry Orange Amish Friendship Bread

Cranberry Upside Down Amish Friendship Bread

Cranberry Walnut Flax Amish Friendship Bread Muffins

Cranberry Vanilla Amish Friendship Bread

Crock Pot Amish Friendship Bread

Dark Chocolate Almond Amish Friendship Bread 

Dark Chocolate Amish Friendship Bread 

Date Nut Spice Amish Friendship Bread 

Date and Pecan Amish Friendship Bread Scones

Divine Strawberry-Chocolate Chip Amish Friendship Bread Muffins 

Double Chocolate Amish Friendship Bread 

Double Chocolate Rum Amish Friendship Bread 

Egg Nog Amish Friendship Bread 

German Chocolate Amish Friendship Bread 

Gingerbread Amish Friendship Bread

Girl Scout Samoa Amish Friendship Bread

Girl Scout Tagalongs Amish Friendship Bread

Girl Scout Thin Mint Cookie Amish Friendship Bread

Gluten Free Chocolate Butterscotch Amish Friendship Bread

Gluten Free Dairy Free Amish Friendship Gingerbread

Gluten Free Dairy Free Candy Cane Amish Friendship Bread

Gluten Free Dairy Free Chocolate Pumpkin Spice Amish Friendship Bread

Gluten Free Dairy Free Lemon Cranberry Amish Friendship Bread
Gluten Free Dairy Free Lemon-Lime Amish Friendship Bread
Gluten Free Dairy Free Orange Spice Butterscotch Amish Friendship Bread Muffins

Gluten Free Dairy Free Pineapple Coconut Amish Friendship Bread

Hazelnut Amish Friendship Bread 

Hazelnut Cappuccino Amish Friendship Bread Cake

Irish Creamy Cafe Amish Friendship Bread Cupcakes

Lemon Amish Friendship Bread

Lemon Amish Friendship Bread Muffins

Lemon Blueberry Amish Friendship Bread
Lemon Cheesecake Amish Friendship Bread 
 
Lemon Cheesecake Amish Friendship Bread (Sugar-Free)

Lemon Coconut Amish Friendship Bread

Lemon Cranberry Amish Friendship Bread Bundt Cake  

Lemon Gingerbread Amish Friendship Bread
Lemon Pineapple Whole Wheat Amish Friendship Bread 

Lemon Pine Nut Amish Friendship Bread 

Lemon Poppyseed Amish Friendship Bread Muffins

Lemon Poppyseed Amish Friendship Bread Jell-O Variation

Mandarin Orange Amish Friendship Bread
Mandarin Orange Chocolate Amish Friendship Bread

Maple Pecan Amish Friendship Bread Biscotti

Mexican Hot Chocolate Amish Friendship Bread 

Mocha Fudge Amish Friendship Bread Cake 

Morning Glory Amish Friendship Bread Muffins 

Morning Glory Amish Friendship Bread (Whole Wheat) 

Mounds Bar Amish Friendship Bread 

Orange Cinnamon Amish Friendship Bread

Orange Coffee Amish Friendship Bread 

Pancakes

Peach Amish Friendship Bread

Peaches and Cream Amish Friendship Bread 

Peachy Amish Friendship Bread Muffins

Peanut Butter Cup Amish Friendship Bread

Pineapple Amish Friendship Bread

Piña Colada Amish Friendship

Pineapple Carrot Cake Amish Friendship Bread with Cream Cheese Frosting

Pineapple Macadamia Nut Amish Friendship Bread

Pineapple-Papaya-Coconut Macaroon Amish Friendship Bread Muffins (Vegan) (Gluten-Free)

Pineapple Upside-Down Amish Friendship Bread Cake

Pistachio Amish Friendship Bread

Pistachio, Fresh Basil and Chocolate Amish Friendship Bread

Pistachio Pineapple Coconut Amish Friendship Bread
Potato Chip Amish Friendship Bread

Pumpkin Amish Friendship Bread Scones

Pumpkin Cheesecake Amish Friendship Bread 

Pumpkin Chocolate Chip Amish Friendship Bread

Pumpkin Cranberry Amish Friendship Bread
Pumpkin Spice Amish Friendship Bread

Raisin Bran Amish Friendship Bread

Raspberry Cream Filled Lemon Amish Friendship Bread Cupcakes

Raspberry Ginger Oat Bran Amish Friendship Bread Muffins

Raspberry Cream Filled Lemon Amish Friendship Bread Cupcakes 

Red Velvet Amish Friendship Bread
Rhubarb Amish Friendship Bread

Root Beer Amish Friendship Bread

Rosemary Lemon Olive Oil Amish Friendship Bread

Rum Raisin Amish Friendship Bread

Rustic Potato Amish Friendship Bread

Rustic Sourdough Amish Friendship Bread

Salted Caramel Amish Friendship Bread Bundt Cake

Sourdough Tomato Amish Friendship Bread

Southern Comfort Double Chocolate Chip Amish Friendship Bread

Southwestern Casserole with Amish Friendship Bread Topping

"Splenda"dly Lite Amish Friendship Bread
Stollen

Strawberries and Cream Amish Friendship Bread Muffins

Strawberry Amish Friendship Bread 

Strawberry Upside Down Amish Friendship Bread Cake

Strawberry Vanilla Amish Friendship Bread

Sweet White Amish Friendship Bread

Triple Chocolate Amish Friendship Bread

Triple Chocolate Coconut Amish Friendship Bread

Triple Lemon Amish Friendship Bread

Vanilla Caramel Latte Amish Friendship Bread

Versatile Amish Friendship Bread Coffee Cake
Waffles

White Chocolate Almond Craisin Amish Friendship Bread
White Chocolate Blueberry Corn Amish Friendship Bread Muffins 

White Chocolate Chip Amish Friendship Bread

White Chocolate Chip Pumpkin Amish Friendship Bread

White Chocolate Macadamia Nut Cheesecake Amish Friendship Bread

White Chocolate Raspberry Amish Friendship Bread

100% Whole Wheat Amish Friendship Bread

100% Whole Wheat Amish Friendship Bread Rolls

Zucchini Chocolate Chip Amish Friendship Bread
Pudding Recipes
Butterscotch Pudding Mix
Chocolate Instant Pudding

Vanilla Instant Pudding
Toppings and Glazes
7 Minute Icing
Berry Butter

Berry Compote  

Buttercream Frosting 

Caramel Glaze

Caramel Glaze II

Chocolate Ganache

Cinnamon Filling
Cinnamon-Sugar Mixture

Coconut Pecan Frosting
Coffee Cake Crumble Topping
Cream Cheese Frosting

Dark Chocolate Espresso Glaze 

Dipping Chocolate

Easy Crumble Topping 

Easy Lemon Drizzle

Irish Cream Vanilla Cinnamon Glaze 

Lemon Buttercream Frosting 

Lemon Glaze

Lemon Ginger Glaze
Maple Pecan Glaze

Marzipan
Mint Glaze 

Nutella Buttercream Frosting

Orange Glaze

Pineapple Vanilla Whipped Frosting
Pumpkin Spice Cream Cheese Frosting
Rum Glaze
Simple Streusel Topping

Southern Comfort Glaze 

Strawberry Jam Glaze
Streusel Topping

Toffee Bits 

Vanilla Bean Frosting

Vanilla Caramel Frosting 

Vanilla Glaze

Recipes by Variation
Apple variations
Agave Apple Amish Friendship Bread (Sugar Alternative)

Apple Butter Spice Amish Friendship Bread 

Apple Cinnamon Spice Muffins

Apple Cinnamon Streusel Amish Friendship Bread

Apple Cranberry Amish Friendship Bread
Apple Cranberry Nut Amish Friendship Bread
Apple Flax Amish Friendship Bread

Apple Oatmeal Amish Friendship Bread

Apple Orange Whole Wheat Amish Friendship Bread

Apple Raisin Amish Friendship Bread 

Apple Spice Amish Friendship Bread

Caramel Apple Amish Friendship Bread
Banana variations
Amish Friendship Bread Banana Vanilla Chai Coffee Cake

Banana Amish Friendship Bread

Banana Fig Amish Friendship Bread Muffins

Banana Nut Amish Friendship Bread

Banana Split Amish Friendship Bread
Bananas Foster Amish Friendship Bread

Caramel Banana Amish Friendship Bread
Blueberry variations
Blueberry Amish Friendship Bread Muffins

Blueberry Mango Amish Friendship Bread

Blueberry Oat Bran Amish Friendship Bread Muffins

Blueberry Pancakes

Blueberry Walnut Amish Friendship Bread with Lemon Glaze

Lemon Blueberry Amish Friendship Bread
Butterscotch variations
Banana Split Amish Friendship Bread
Butterscotch Amish Friendship Bread

Butterscotch Chocolate Marble Amish Friendship Bread

Butterscotch Toffee Amish Friendship Bread

Coffee-Toffee Amish Friendship Bread 

Gluten Free Chocolate Butterscotch Amish Friendship Bread

Gluten Free Dairy Free Orange Spice Butterscotch Amish Friendship Bread Muffins

Southern Comfort Double Chocolate Chip Butterscotch Amish Friendship Bread
Carrot Cake variations
Caramel Carrot Cake Amish Friendship Bread

Carrot Cake Amish Friendship Bread with Cream Cheese Frosting

Morning Glory Amish Friendship Bread Muffins 

Morning Glory Amish Friendship Bread (Whole Wheat) 

Pineapple Carrot Cake Amish Friendship Bread with Cream Cheese Frosting
Cherry variations
Black Forest Amish Friendship Bread

Cherry Almond Amish Friendship Bread

Cherry Almond Oat Bran Amish Friendship Bread Muffins

Cherry Amish Friendship Bread

Cherry Amish Friendship Bread Cupcakes with Buttercream Frosting

Cherry Cheesecake Amish Friendship Bread

Chocolate Cherry Almond Amish Friendship Bread

Chocolate Chip Cherry Amish Friendship Bread
Chocolate variations
Almond Joy Amish Friendship Bread

Amish Friendship Bread Chocolate Caramel Brownies

Amish Friendship Bread Chocolate Chip Cookies

Amish Friendship Bread Chocolate-Covered Craisin Muffins
Amish Friendship Bread Double Chocolate Chip Muffins

Amish Friendship Bread Ice Cream Sandwiches

Amish Friendship Bread Peanut Butter Brownies

Amish Friendship Bread S'more Muffins
Banana Split Amish Friendship Bread
Black Forest Amish Friendship Bread

Brownies
Brownies II

Butterscotch Chocolate Marble Amish Friendship Bread

Cafe Mocha Chip Amish Friendship Bread

Cafe Mocha Chip-Filled Amish Friendship Bread Cupcakes

Chocolate Amish Friendship Bread

Chocolate Candy Cane Amish Friendship Bread

Chocolate Cherry Almond Amish Friendship Bread

Chocolate Chip Cherry Amish Friendship Bread

Chocolate Chip Oatmeal Amish Friendship Bread Cookies
Chocolate Chip Pancakes

Chocolate Chocolate Chip & Coconut Amish Friendship Bread Muffins

Chocolate Coconut Cream Amish Friendship Bread Cake

Chocolate Craisin Amish Friendship Bread Muffins

Chocolate Marble Amish Friendship Bread

Chocolate Mint Amish Friendship Bread

Chocolate Peanut Butter Amish Friendship Bread

Chocolate Pumpkin Spice Amish Friendship Bread

Chocolate Turtle Amish Friendship Bread
Chocolate White Chocolate Amish Friendship  

Cinnamon Chocolate Cranberry Pecan Amish Friendship Bread

Coffee-Toffee Amish Friendship Bread 

Dark Chocolate Almond Amish Friendship Bread 

Dark Chocolate Amish Friendship Bread

Double Chocolate Amish Friendship Bread

Double Chocolate Rum Amish Friendship Bread

German Chocolate Amish Friendship Bread 

Girl Scout Samoa Amish Friendship Bread

Girl Scout Tagalongs Amish Friendship Bread

Girl Scout Thin Mint Cookie Amish Friendship Bread

Gluten Free Chocolate Butterscotch Amish Friendship Bread

Mandarin Orange Chocolate Amish Friendship Bread

Mexican Hot Chocolate Amish Friendship Bread 

Mocha Fudge Amish Friendship Bread Cake 

Mounds Bar Amish Friendship Bread
Peanut Butter Cup Amish Friendship Bread

Pistachio, Fresh Basil and Chocolate Amish Friendship Bread

Pumpkin Chocolate Chip Amish Friendship Bread

Southern Comfort Double Chocolate Chip Amish Friendship Bread

Triple Chocolate Amish Friendship Bread

Triple Chocolate Coconut Amish Friendship Bread

Zucchini Chocolate Chip Amish Friendship Bread
Coconut variations
Almond Joy Amish Friendship Bread

Amish Friendship Bread Coconut Amaretto Brownies

Amish Friendship Bread Good Morning Tropical Muffins
Chocolate Chocolate Chip & Coconut Amish Friendship Bread Muffins

Chocolate Coconut Cream Amish Friendship Bread Cake

Coconut Pineapple Amish Friendship Bread

Coconut Walnut Amish Friendship Bread Biscotti (Chocolate-Dipped)

Gluten Free Dairy Free Pineapple Coconut Amish Friendship Bread

Lemon Coconut Amish Friendship Bread

Morning Glory Amish Friendship Bread Muffins 

Morning Glory Amish Friendship Bread (Whole Wheat) 

Piña Colada Amish Friendship Bread

Pineapple-Papaya-Coconut Macaroon Amish Friendship Bread Muffins (Vegan) (Gluten-Free)

Pistachio Pineapple Coconut Amish Friendship Bread

Triple Chocolate Coconut Amish Friendship Bread
Cranberry variations
Apple Cranberry Amish Friendship Bread
Cinnamon Chocolate Cranberry Pecan Amish Friendship Bread

Cranberry Amish Friendship Bread

Cranberry Amish Friendship Bread Drop Scones

Cranberry & Hazelnut Raincoast Amish Friendship Bread Crisps

Cranberry Oatmeal Amish Friendship Bread Cookies

Cranberry Orange Amish Friendship Bread

Cranberry Upside Down Amish Friendship Bread

Cranberry Vanilla Amish Friendship Bread

Cranberry Walnut Flax Amish Friendship Bread Muffins

Lemon Cranberry Amish Friendship Bread Bundt Cake

Pumpkin Cranberry Amish Friendship Bread
Fun variations
Amish Friendship Bread Chocolate Caramel Brownies

Amish Friendship Bread Chocolate Chip Cookies

Amish Friendship Bread Cinnamon Twists 

Amish Friendship Bread Creamed Cornbread

Amish Friendship Bread Donuts (Gluten-Free) 

Amish Friendship Bread Dump Cookies 

Amish Friendship Bread Hot Cross Buns

Amish Friendship Bread Ice Cream Sandwiches

Amish Friendship Bread Mexican Bunuelos

Amish Friendship Bread Mocha Chip Scones

Amish Friendship Bread Monkey Bread

Amish Friendship Bread Pie Crust

Amish Friendship Bread Peach Cobbler

Amish Friendship Bread Peanut Butter Pancakes

Amish Friendship Bread Snickerdoodle Cookies

Amish Friendship Bread Soft Pretzels

Amish Friendship Bread Biscotti

Biscuits

Blueberry Pancakes

Brownies
Brownies II

Chocolate Chip Oatmeal Amish Friendship Bread Cookies
Chocolate Chip Pancakes

Cinnamon Rolls

Coconut Walnut Amish Friendship Bread Biscotti (Chocolate-Dipped)

Coriander, Sweet Basil and Sea Salt Amish Friendship Bread

Cornbread

Cranberry Amish Friendship Bread Drop Scones

Cranberry & Hazelnut Raincoast Amish Friendship Bread Crisps

Cranberry Nut Amish Friendship Bread Biscotti

Cranberry Oatmeal Amish Friendship Bread Cookies

Crock Pot Amish Friendship Bread

Date and Pecan Amish Friendship Bread Scones

Pancakes

Pumpkin Amish Friendship Bread Scones

Stollen

Sweet White Amish Friendship Bread

Waffles
Gluten-free variations
Gluten Free Chocolate Butterscotch Amish Friendship Bread

Gluten Free Dairy Free Amish Friendship Gingerbread

Gluten Free Dairy Free Candy Cane Amish Friendship Bread

Gluten Free Dairy Free Chocolate Pumpkin Spice Amish Friendship Bread

Gluten Free Dairy Free Lemon Cranberry Amish Friendship Bread
Gluten Free/Casein Free Lemon-Lime Amish Friendship Bread
Gluten Free Dairy Free Orange Spice Butterscotch Amish Friendship Bread Muffins

Gluten Free Dairy Free Pineapple Coconut Amish Friendship Bread

Pineapple-Papaya-Coconut Macaroon Amish Friendship Bread Muffins (Vegan) (Gluten-Free)
Lemon variations
Gluten Free Dairy Free Lemon Cranberry Amish Friendship Bread
Gluten Free/Casein Free Lemon-Lime Amish Friendship Bread
Lemon Amish Friendship Bread 

Lemon Amish Friendship Bread Muffins 

Lemon Blueberry Amish Friendship Bread
Lemon Cheesecake Amish Friendship Bread 

Lemon Cheesecake Amish Friendship Bread (Sugar-Free) 

Lemon Coconut Amish Friendship Bread 

Lemon Cranberry Amish Friendship Bread Bundt Cake 

Lemon Gingerbread Amish Friendship Bread
Lemon Pineapple Whole Wheat Amish Friendship Bread 

Lemon Pine Nut Amish Friendship Bread 

Lemon Poppyseed Amish Friendship Bread Muffins 

Lemon Poppyseed Amish Friendship Bread Jell-O Variation 

Raspberry Cream Filled Lemon Amish Friendship Bread Cupcakes 

Rosemary Lemon Olive Oil Amish Friendship Bread 

Triple Lemon Amish Friendship Bread 
Nut variations
Amish Friendship Bread Cinnamon Raisin Walnut Muffins

Amish Friendship Bread Good Morning Tropical Muffins
Apple Cranberry Nut Amish Friendship Bread
Date Nut Spice Amish Friendship Bread 

Hazelnut Amish Friendship Bread 

Hazelnut Cappuccino Amish Friendship Bread Cake 

Maple Pecan Amish Friendship Bread Biscotti

Pineapple Macadamia Nut Amish Friendship Bread
Peach variations
Amish Friendship Bread Peach Cobbler

Amish Friendship Bread Peach Mango Muffins

Peach Amish Friendship Bread

Peaches and Cream Amish Friendship Bread 

Peachy Amish Friendship Bread Muffins 
Pineapple variations
Amish Friendship Bread Good Morning Tropical Muffins
Amish Friendship Bread Pineapple Coconut Cheesecake Mini Muffins

Coconut Pineapple Amish Friendship Bread

Gluten Free Dairy Free Pineapple Coconut Amish Friendship Bread

Mandarin Orange Amish Friendship Bread
Pineapple Amish Friendship Bread

Pineapple Carrot Cake Amish Friendship Bread with Cream Cheese Frosting

Pineapple Macadamia Nut Amish Friendship Bread

Pineapple-Papaya-Coconut Macaroon Amish Friendship Bread Muffins (Vegan) (Gluten-Free)

Pineapple Upside-Down Amish Friendship Bread Cake

Pistachio Pineapple Coconut Amish Friendship Bread
Pumpkin variations
Gluten Free Dairy Free Chocolate Pumpkin Spice Amish Friendship Bread

Pumpkin Amish Friendship Bread Scones

Pumpkin Cheesecake Amish Friendship Bread 

Pumpkin Chocolate Chip Amish Friendship Bread

Pumpkin Cranberry Amish Friendship Bread
Pumpkin Spice Amish Friendship Bread

White Chocolate Chip Pumpkin Amish Friendship Bread
Raspberry variations
Raspberry Cream Filled Lemon Amish Friendship Bread Cupcakes

Raspberry Ginger Oat Bran Amish Friendship Bread Muffins
Rustic/Savory Sourdough variations
Amish Friendship Bread Cheesy Dilly Rolls

Amish Friendship Bread Mexican Bunuelos

Amish Friendship Bread Pie Crust

Amish Friendship Bread Pizza Dough

Amish Friendship Bread Pizza Dough 2

Artisan Amish Friendship Bread

Cheesy Sourdough Amish Friendship Bread

Coriander, Sweet Basil and Sea Salt Amish Friendship Bread 

Rustic Potato Amish Friendship Bread

Rustic Sourdough Amish Friendship Bread

Sourdough Tomato Amish Friendship Bread

Southwestern Casserole with Amish Friendship Bread Topping

100% Whole Wheat Amish Friendship Bread

100% Whole Wheat Amish Friendship Bread Rolls
Spices and Herbs variations
Apple Spice Amish Friendship Bread 

Coriander, Sweet Basil and Sea Salt Amish Friendship Bread 
Strawberry variations
Amish Friendship Bread Strawberry Lemonade Cupcakes 

Berry Cheesecake Amish Friendship Bread 

Divine Strawberry-Chocolate Chip Amish Friendship Bread Muffins

Strawberries and Cream Amish Friendship Bread Muffins

Strawberry Amish Friendship Bread 

Strawberry Upside Down Amish Friendship Bread Cake

Strawberry Vanilla Amish Friendship Bread
Sugar-Free variations
Agave Apple Amish Friendship Bread (Sugar Alternative)

Amish Friendship Bread (Sugar-Free)

Lemon Cheesecake Amish Friendship Bread (Sugar-Free)

"Splenda"dly Lite Amish Friendship Bread
Vegan variations
Pineapple-Papaya-Coconut Macaroon Amish Friendship Bread Muffins (Vegan) (Gluten-Free)
White Chocolate variations
Amish Friendship Bread White Chocolate Mint Scones

Chocolate White Chocolate Amish Friendship  

Irish Creamy Cafe Amish Friendship Bread Cupcakes

Kahula and White Chocolate Amish Friendship Bread

White Chocolate Almond Craisin Amish Friendship Bread
White Chocolate Chip Amish Friendship Bread

White Chocolate Blueberry Corn Amish Friendship Bread Muffins 

White Chocolate Chip Pumpkin Amish Friendship Bread

White Chocolate Macadamia Nut Cheesecake Amish Friendship Bread

White Chocolate Raspberry Amish Friendship Bread
Holiday Variations
Valentine's Day
Chocolate Cherry Almond Amish Friendship Bread

Chocolate Chip Cherry Amish Friendship Bread

Raspberry Cream Filled Lemon Amish Friendship Bread Cupcakes
St. Patrick's Day
Pistachio Amish Friendship Bread  

Zucchini Chocolate Chip Amish Friendship Bread
Easter
Carrot Cake Amish Friendship Bread with Cream Cheese Frosting

Amish Friendship Bread Hot Cross Buns 

Pineapple Carrot Cake Amish Friendship Bread with Cream Cheese Frosting
Fourth of July
Amish Friendship Bread Fourth of July Bundt Cake

Berry Cheesecake Amish Friendship Bread 
Halloween
Almond Joy Amish Friendship Bread

Amish Friendship Bread Goblin Cake 

Caramel Apple Amish Friendship Bread

Gluten Free Dairy Free Chocolate Pumpkin Spice Amish Friendship Bread

Mounds Bar Amish Friendship Bread
Pumpkin Cranberry Amish Friendship Bread
White Chocolate Chip Pumpkin Amish Friendship Bread
Thanksgiving
Chocolate Pumpkin Spice Amish Friendship Bread

Pumpkin Amish Friendship Bread Scones

Pumpkin Cranberry Amish Friendship Bread
Pumpkin Spice Amish Friendship Bread

White Chocolate Chip Pumpkin Amish Friendship Bread
Christmas
Gluten Free Dairy Free Candy Cane Amish Friendship Bread

Gluten Free Dairy Free Amish Friendship Gingerbread

Candy Cane Amish Friendship Bread

Chocolate Candy Cane Amish Friendship Bread

Egg Nog Amish Friendship Bread

Gingerbread Amish Friendship Bread

Rum Raisin Amish Friendship Bread

Southern Comfort Double Chocolate Chip Amish Friendship Bread

Stollen

White Chocolate Almond Craisin Amish Friendship Bread
Special Themes
Girl Scout Cookies
Girl Scout Samoa Amish Friendship Bread

Girl Scout Tagalongs Amish Friendship Bread

Girl Scout Thin Mint Cookie Amish Friendship Bread
International Cafe Mixes
Amish Friendship Bread Mocha Chip Scones

Cafe Mocha Chip Amish Friendship Bread

Cafe Mocha Chip-Filled Amish Friendship Bread Cupcakes

Chai Latte Amish Friendship Bread Cupcakes

Hazelnut Cappuccino Amish Friendship Bread Cake

Irish Creamy Cafe Amish Friendship Bread Cupcakes

Vanilla Caramel Latte Amish Friendship Bread